12 of the Best Video Marketing Tools to Grow Your Business for Windows/Mac/Online

Vanessa Chiang updated on Mar 29, 2021 to Video Editing Tips | How-to Articles
Over the past few years, marketing has seen dramatic changes. The marketing strategies that you used just a few years ago no longer work as they are constantly shifting and changing. Right now, if you are not into digital marketing, you are basically out of the game. One of the trending marketing tools is video marketing, and if you do not already do this, it is time to start.
This post lists twelve of the best video marketing tools you can use to either start your video marketing campaign or to improve your existing ones.
What You'll Learn in this Article
Part 1. Best Video Marketing Tools on Windows and Mac
Many PC users desire for a useful and easy tool to make marketing video in an easy way. In this part, I will recommend several popular video editors to help you.
Applies to: Windows 7/8/8.1/10 
While there are many tools in the market to help you create engaging videos for your marketing plans, none comes closer to the simplicity and ease of use of EaseUS Video Editor. Whether you are looking to make a promo for your product, or you want to make an explainer video about your business, this tool has all the features and tools to help you do that. You will never feel something is missing as it is a comprehensive video editing program built for Windows users.
When it comes to video marketing, you can use this tool to create compelling short as well as long videos. You can add various items to your videos so that they attract the eyeballs that you have been eagerly waiting for.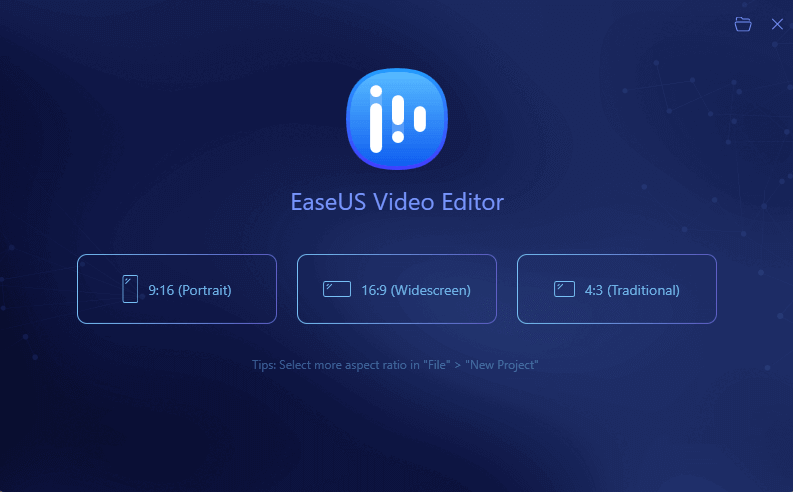 You can make many possibilities with this amazing video marketing tools. Download it and have a try!
Features
Extremely easy to use
Split and merge videos
Speedup or slow down your video for marketing
Apply filters to make an impression with your videos
Add transitions to switch between two clips smoothly
Crop unwanted parts from your videos
Add voice commentary
How to make a marketing video with EaseUS Video Editor:
Before making a video, make sure you have prepared all the needed video materials.
Step 1. Import Target Files
Launch EaseUS Video Editor, select a desired aspect ratio on the main screen: 9:16, 16:9, or 4:3.
Import target files like GoPro shots, game screenshots, photos, music, etc. by clicking "Import" or dragging it into EaseUS Video Editor.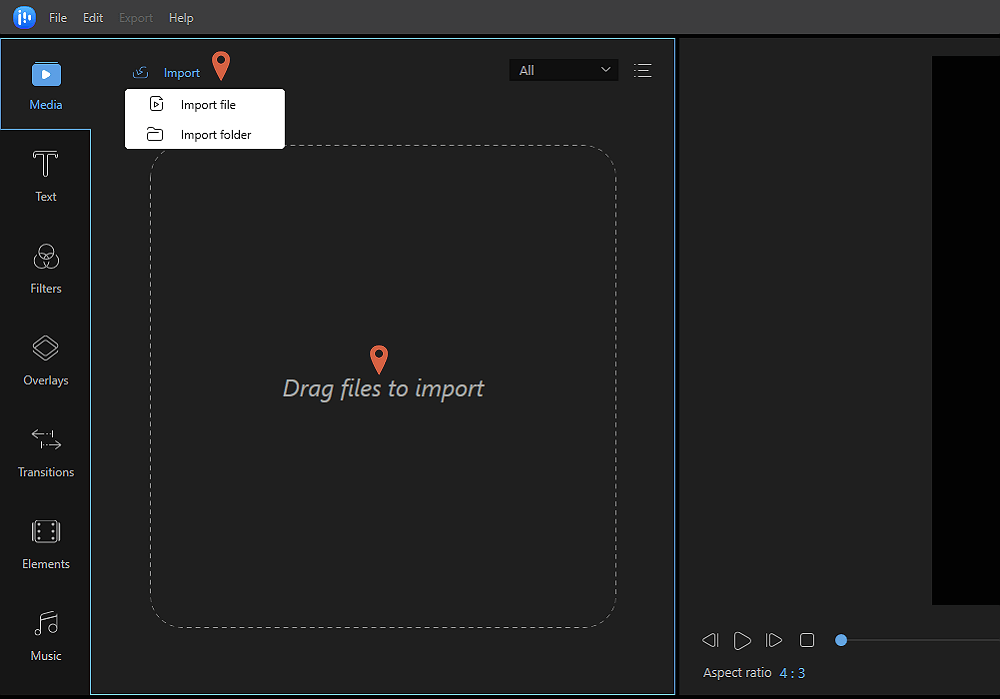 Step 2. Add Files to Projects
Right-click on the imported files one by one and select "Add to project".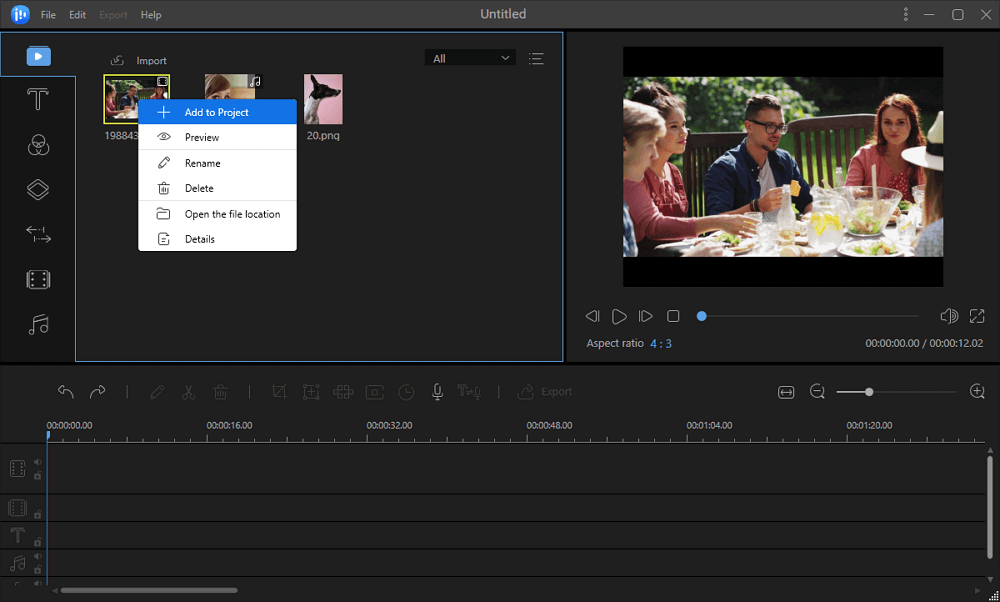 Step 3. Add Effects and Edit Video
EaseUS Video Editor contains many visual effects, such as Text templets, Filters, Overlays, Transitions, Animation Elements, and Background Music, etc. to help you create a magic video.
To add them, you need to download these effects in advance. Then select video project, right-click downloaded effects and select "Add to Project". 
Text: You can input and add words to your video as Opener, Title, Subtitle.
Filter: Beautify your videos with up to 49 filters.
Overlay: Personalize your video with over 30 frames.
Transitions: Add visual effect to your video between clips, transiting naturally.
Elements: Add animated elements to video, making it more interesting.
Music: Over 100 background music templates, satisfy your diversified needs. 
You may use the timeline and drag them to re-place them to the desired position. Timeline with the tool menu can help you edit, split, delete, crop, zoom, freeze frame, set duration, record voice over, convert speech to text, or vice versa in a video.
Step 4. Export Video
When you finish editing the video, click "Export" on the top menu bar, select the desired format for your video, rename it, browse a safe location and click "Export" to save it on your PC.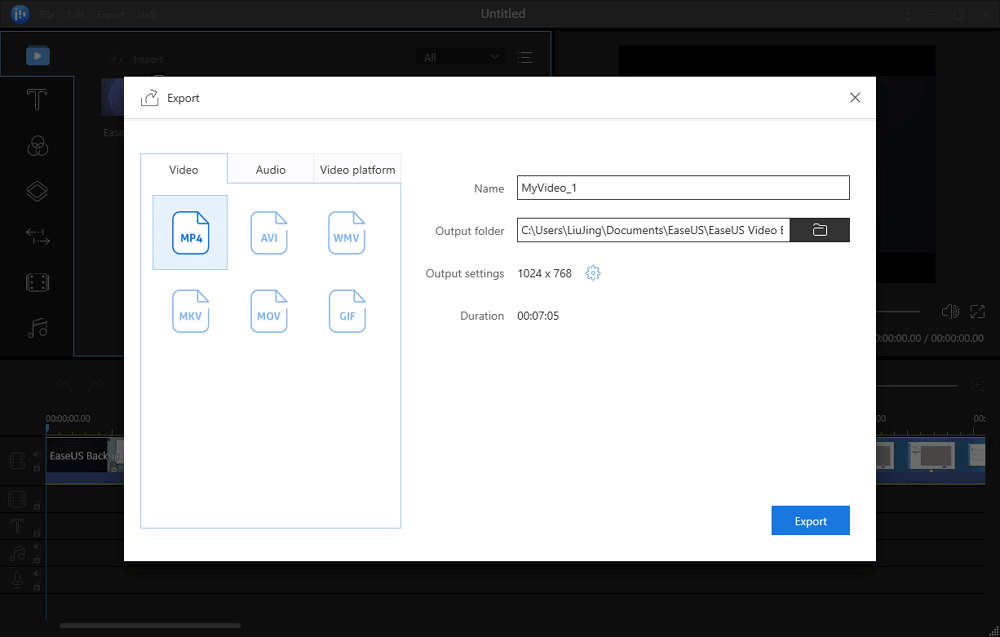 Now your marketing video has been completed. You can share your video on social media or save it on your devices.
Compatibility: Windows, Mac, and Linux
What Storyboarder allows you to do is tell your stories in a visual format. You can use many of the tools that it comes preloaded with to convey your story exactly the way you want. There are several drawing tools you can use to draw on your screen and make a story out of it. The tool has been developed to make it easier and faster for you to create stories and videos on your devices.
You can easily add new items as well as remove existing items from your projects. In a rare case, if you cannot find something that you want to use in the tool, you can click an option and it will launch Photoshop for you to further edit your project. This is quite a handy option for those of you using Adobe's programs for your editing tasks.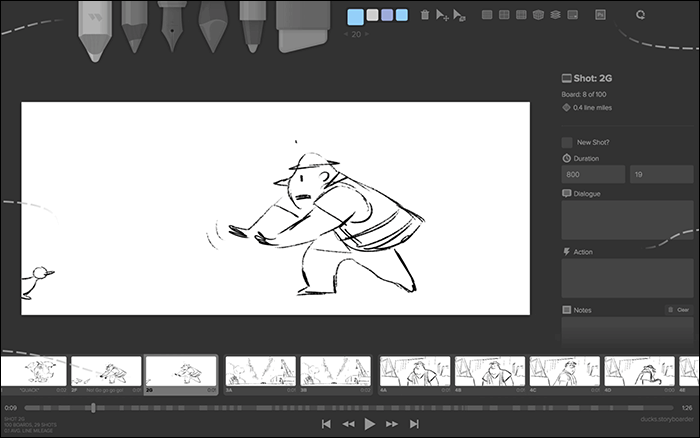 Features
Draw and tell your stories in visual formats
Make animations and put it in front of your audience
Quick and easy
Multiple editing tools
Multi-purpose tool
Compatibility: Windows and Mac
If you are more into making explainer and educational videos, you cannot miss out on VideoScribe. This tool provides you with much of a classroom like a whiteboard where you can explain your concepts while it is all being recorded in the background. You have all the tools you need to make a nice video for your viewers. The tool takes care of the technical aspects of the whole video creation process.
It has a drag and drop editor that makes it quick and convenient to place any item at any location you want. There are thousands of stock items to add to your videos if you would like. The tool helps any type of user make videos, so you do not need to be a tech person or a marketing person to use it.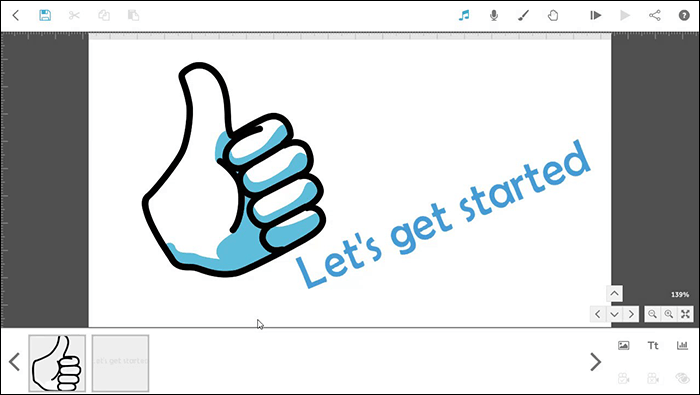 Features
Make whiteboard videos with ease
Loads of templates for your explainer videos
Fast and easy
Drag and drop support
Many images freely available in the library
Part 2. Best Online Tools to Make Marketing Videos
Online video marketing tools are more convenient for users since you do not need to download any software that may occupy the storage space of your devices. In this part, I will introduce some useful online tools for you to make amazing marketing videos.
Biteable lets you make better videos than your competitors so you are always a step ahead. With this intuitive tool and a large pool of ideas to choose from, you can be ready with your next video for marketing in literally a few minutes. There are dozens of templates to choose from in case you cannot come up with an idea of yours.
As if that is not enough, you have access to thousands of footage and animations to use in your videos. This tool is trusted by millions of people for making engaging videos for their video marketing. You will not be disappointed with this tool as there is something for everyone to use in it.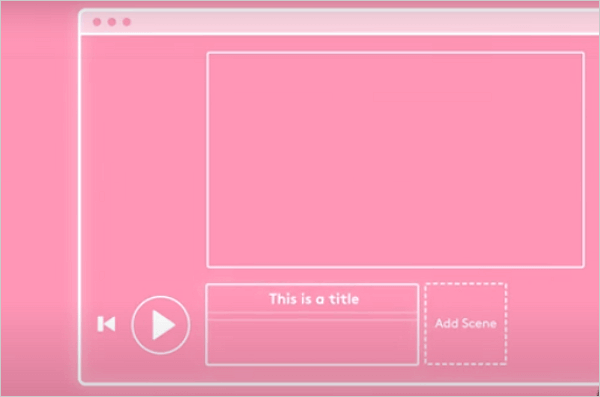 Features
Hundreds of pre-made templates to choose from for your project
Hundreds of thousands of stock footage for your videos
Quickly and easily share your videos
Download videos to your computer for offline use
Make any types of videos
Wistia is an all-in-one solution to all your video marketing needs. It is actually a suite of tools where not only can you create some really engaging and interactive videos for your audience, but you can market your videos using many different ways. There are many items and call-to-actions that you can add to your videos so your viewers remain glued to your videos.
This tool can host your videos on its platform and you can then embed the videos on your site or anywhere else you want. The tool helps provide a TV-like experience to grow your audience. You can change the design and feel of the video player so it blends with your branding.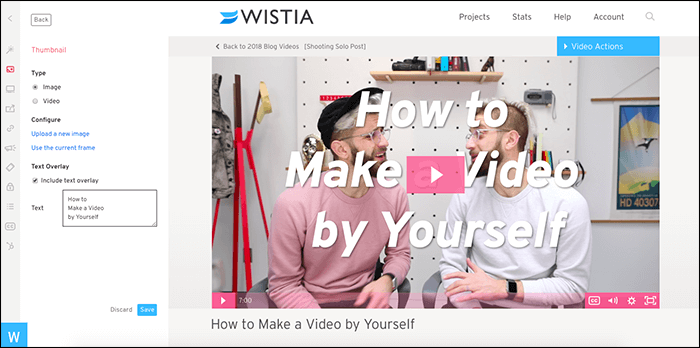 Features
Video hosting is available on this platform
Customize the player for your videos
Add interactive actions to your videos
High-quality video playback
Automatically play next videos
Vimeo is a popular video site and you have likely heard of this while watching any types of videos on the Internet. With Vimeo Business, you can expand your business by creating interactive and compelling videos for your targeted users. This online tool allows you to keep all your videos in a single place so you have full control over your entire video marketing plan.
There are options for you to invite people and collaborate with you on your videos. This way, you can bring your entire video production team to the site and let them handle certain parts of your videos. You can use these videos to get leads for your businesses as there are many call-to-action items you can add to your videos.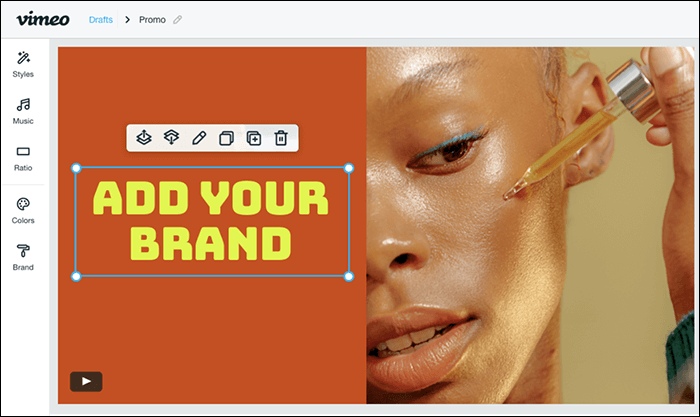 Features
Works great on both desktop and mobile devices
Support for 360-degree videos
Customize the player to match your branding
Integrate the tool with other productivity suites
Analytics to view who is watching your videos
If you have no prior experience creating videos and you are looking for an easy to use the tool, Animoto could be the right tool for you. That is because the user helps both beginners as well as professionals to create many types of videos without much hassle. It comes with a drag and drop editor so you can place whatever you want and wherever you want in your videos.
You can use this tool to make videos that attract viewers and eventually lead those viewers to take action for your business. This is a multi-purpose tool which means you can use it to make social media videos, lead generation videos, and many other kinds of videos to grow your business online.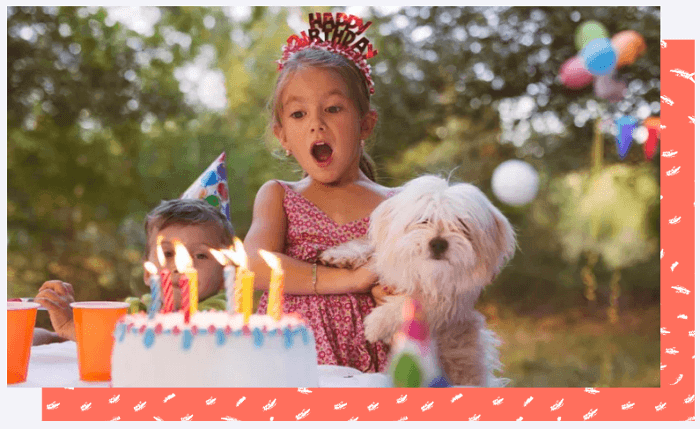 Features:
User-friendly editing interface
Drag and drop support
Many versatile templates for your projects
Millions of stock items to add to your videos
Works from any web browser
Visual communication is what is next for businesses that want to grow and this is where Powtoon helps you. It provides you with a platform and the required tools for you to create interactive videos for your audience. Your videos will feel as if your viewers are actually talking and interacting with you. There are many features that let you fully customize your videos and other items related to your video marketing.
The tool is used by Fortune 500 companies and that tells a lot about it. Once you access the tool, you will find that there are many beautiful templates to choose from. You can then access the customizable editor to refine your video, add new items to it, and finally make it shareable on your platforms.
Features
Make customized and professional videos
Many templates divided into various categories
Plenty of space to store your videos online
Add custom fonts to your videos
Advanced animation effects for your videos
Brightcove has many products under its umbrella and you can use the Video Marketing Suite to accomplish your marketing goals for videos. You do not need any technical expertise to be able to come up with engaging videos as the platform has easy to use tools to help you with. If you can click on buttons, you are already halfway there to creating your next video marketing campaign with this platform.
Not only can you make videos with this tool but you get to learn a lot of things about branding and making your videos go viral. This basically becomes a comprehensive guide that helps you on your video marketing journey.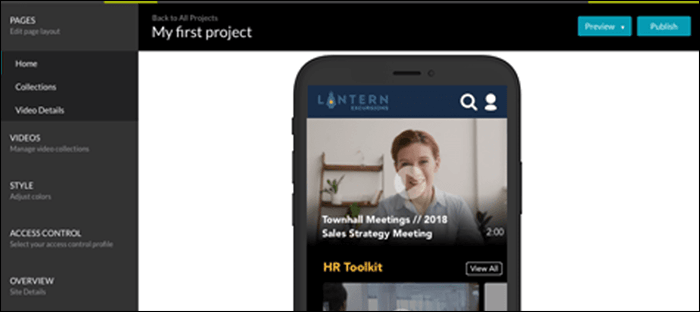 Features
The full solution for your video marketing needs
Marketing automation tools
Gather and access data of your viewers
Create customized videos for your audience
Live stream your videos
If you have a business or brand that needs a personalized video marketing solution, Shakr has something that will interest you. It has a fully-featured personalized suite for you to make videos as well as market them using various channels. Not only do you get access to many templates for your videos but you have access to their team that is happy to help you assist with your video-making process.
It comes with a batch video editor that allows you to perform a certain type of editing on all your videos at once. This saves you a huge amount of time that you would otherwise spend editing each of your videos. You can export your videos directly to your social accounts.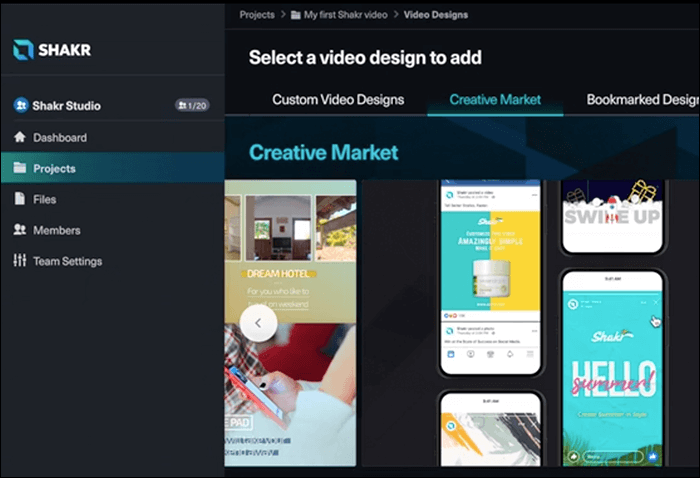 Features
Several attractive templates to use for your videos
Edit multiple videos at once using the batch editor
Customize the available templates
Bespoke video marketing solution
Mobile optimized video creation service
Vidyard helps you to create the kind of videos that you have been watching all over the Internet. This includes product demos, explainer videos, and many types of screen recording tutorials. With this online tool, all you need to do is pick the video idea you want to work and it will provide you with the required tools to bring your idea to shape. The tool has its features divided into multiple categories.
If you are looking to make a video, you need to use the video creation tool for that. It lets you record your screen, record your webcam, and then edit your content using the built-in editor. You can also customize the thumbnail for your videos to entice people to click on it in the search results.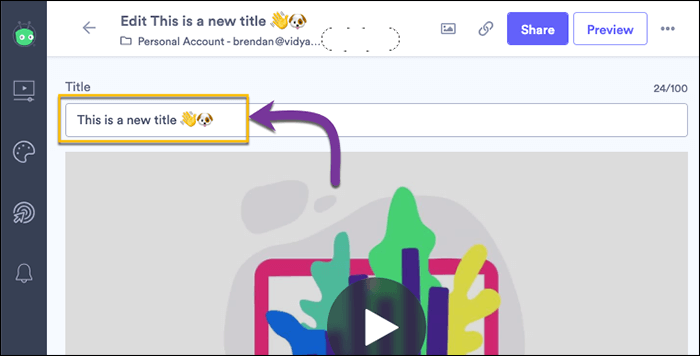 Features
Screen recording and webcam recording
Basic video editing tools
Works with many popular services like Gmail
Share and embed your videos anywhere
Get alerts when someone watches your videos
Gone are the days when people focused on static content, and these days, if you are not focusing on making interactive content, you will not be able to get much out of your marketing plans. Vyond is a tool that helps you to make animated videos to explain your ideas and concepts to your audience. This is a perfect tool for those of you looking to up their game in the field of video marketing.
Unlike many other tools, you do not need any prior knowledge or expertise to make animations and videos with this tool. All you need to have is some sort of idea to get started and your video will be ready within minutes. There is a huge library containing various templates to give you a quick start on your journey.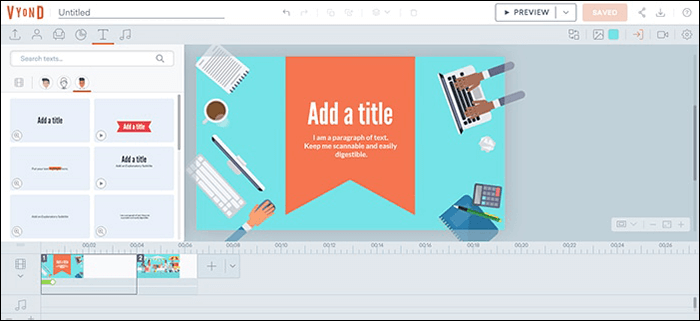 Features
Make videos for any industry or job role
Easy to use and requires no tech knowledge
Securely stores your videos
Team collaboration is possible
Get training to make videos
Conclusion
No matter what business you manage, video marketing is a great way to get new clients and keep the existing ones. Tools like EaseUS Video Editor make it very convenient and easy to produce videos that your audience likes. There are other tools to use as well if you prefer one of them for your task.