Free Software to Cut and Download YouTube Videos
Tracy King
updated on Dec 11, 2020 to
Video Editing Tips
|
How-to Articles
There are many online videos on YouTube which you can add for reference or mix with any other video. However, you may not need the complete video, but only part of it. That's why you need to cut YouTube Videos. But the question is how do you cut and download YouTube videos? YouTube doesn't offer any tool which allows you to download video on your computer. It is available for YouTube Creators but not for general consumers.
That said, many tools are available that can help you to achieve this. Some of these are software-based video editors, while others are online tools that can directly fetch it from YouTube and then help you edit it.
You can also find: YouTube video clipper
How to Cut and Download YouTube Videos on Windows
How to cut and download YouTube videos? Here we will show you two amazing software to help you complete the task: EaseUS MobiMover for downloading YouTube videos, and EaseUS Video Editor for cutting your favorite YouTube videos.
# 1. How to Download YouTube Videos on Computer
When you want to download YouTube videos, you may find it is a little difficult for you to get this job done. Here we will share with you an easy-to-use YouTube video downloader - EaseUS MobiMover. This software can assist you in downloading any YouTube video in a short time.
Step-by-step to download YouTube video with EaseUS MobiMover:
Step 1. Launch EaseUS MobiMover, go to "Video Downloader", and choose to download YouTube videos to your computer.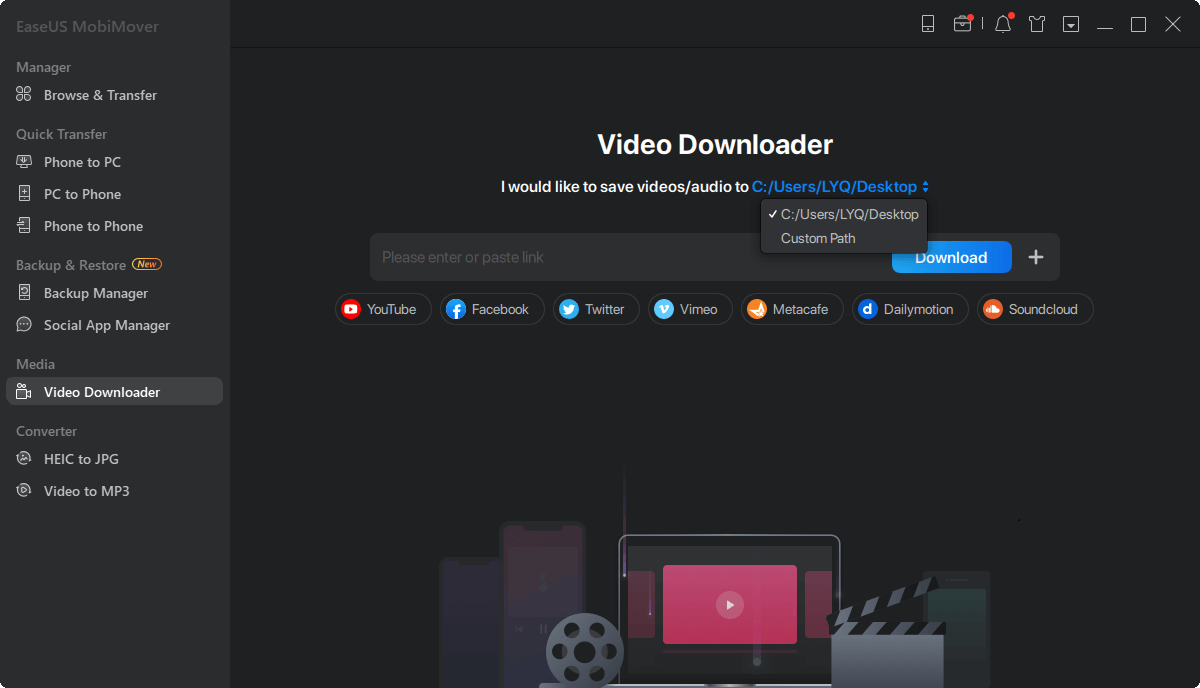 Step 2. Copy the URL of the YouTube video, paste it into the bar, and then tap the "Download" button. 
Step 3. Then MobiMover will quickly analyze the URL and download the YouTube video to your computer. When it has finished, you can find the video in the selected folder on your computer and enjoy it offline.
# 2. How to Cut YouTube Video with Ease
To cut a YouTube video, you may need a YouTube video clipper. Here we will introduce you EaseUS Video Editor. This video editing software offers all types of editing tools, which include splitting, trimming, deleting so you can take out what is required, and use it with your main video. But then what good is a tool which doesn't offer more than editing. That's where EaseUS Video Editor comes into the picture. It provides a ton of features which is listed below.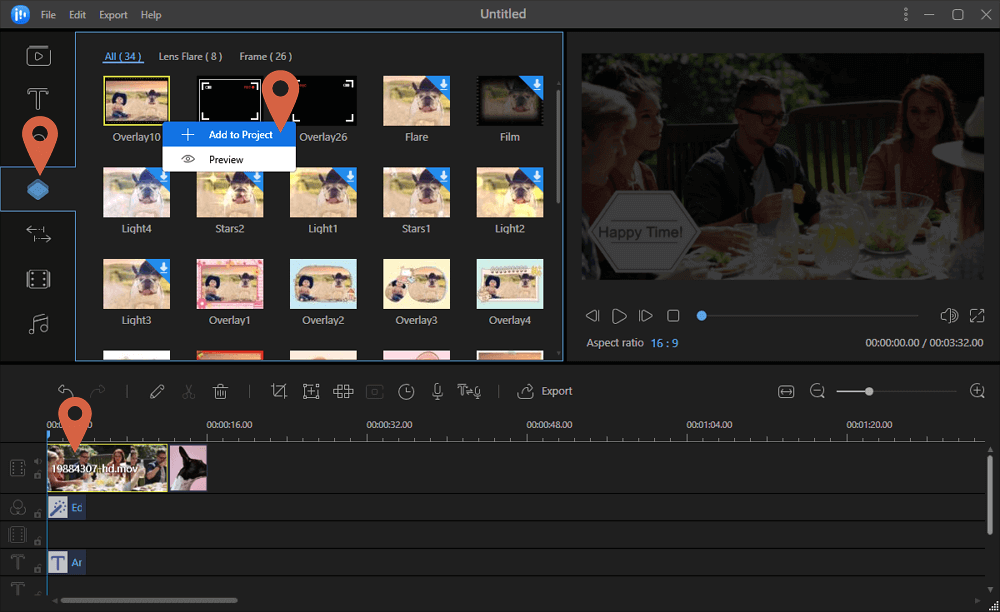 Non-Linear Timeline: Offered by most of the professional video editors, it allows you to add multiple videos and arrange them on top of each other. 
Color Correction: You can enable the edit mode, and then change sharpness, brightness, contrast, shadow, and more to fix it.
Crop, Zoom, Freeze Frame:  Remove or blur video background or even add a frozen moment to add effects. 
Special visual effects: Offer more than 300 special effects, including filters, overlays, transitions, elements, etc.
Text: Create openers, subtitles, end style, low third, title motion, art post, and more.
Music: Add from over 100+ music categorized into Relaxing, Brisk, Fashion, Sound Effect, and Festival.
Cut YouTube videos with EaseUS Video Editor by checking the following tutorials:
Step 1. Launch EaseUS Video Editor and select the aspect ratio for the video. Then import the video by dropping them into the media section. The Editor can handle both audio and video.
Step 2. Drop the video you want to cut into the timeline, and then you have multiple ways to cut the video.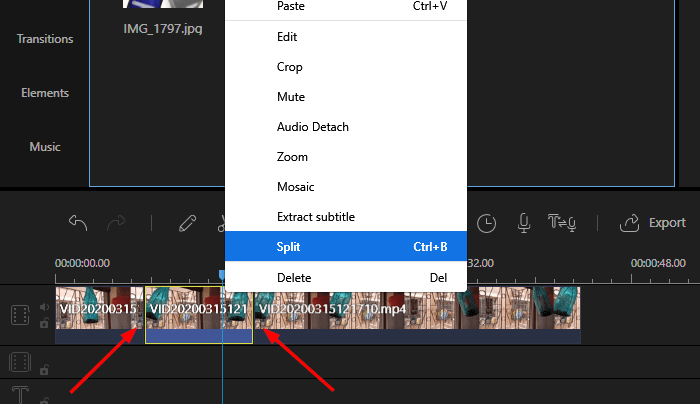 To remove part of the video, first, move the playhead to the part of the video where the editing starts. Right-click on it and select split. Then move the playhead to the part of the video where the second cut should be made. Use Control + B to split again. Select the part, and then delete it.
To trim the video, move the mouse cursor to the start of the clip and drag it to the point at which the video should start. Repeat the same from the other side and drag to the point where the video ends.
To crop or add blur, move the playhead to the point, and then select the appropriate icon.
You can always mix it with another video using the Editor and add all the said effects.
Step 3. The final step is to export the video in a format you can use it on other devices, and platform. Just before exporting, make sure to select an appropriate resolution, quality of the video, and audio. You can also choose to upload to social platforms such as Facebook and YouTube directly.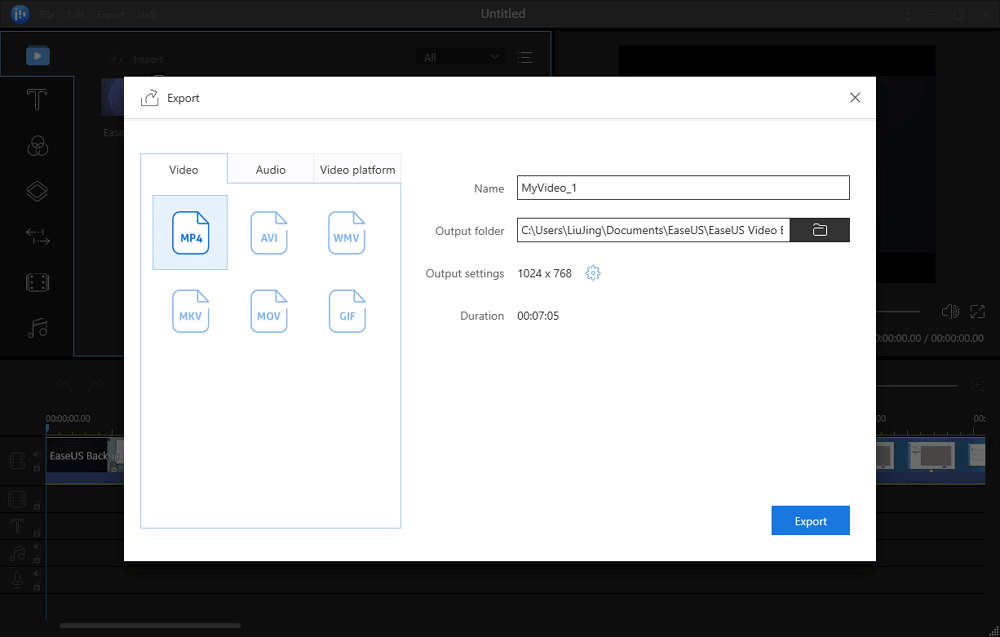 More Tools to Cut and Download a YouTube Video
It's a free video editor for all macOS users, and it is best to create a trailer video or a video using videos from YouTube.  It allows you to add cinematic effects to the selected clips, supports green screen backgrounds, and picture-in-picture mode if you plan for some gaming videos.
The Editor offers a non-linear timeline where you can drag and drop the YouTube videos. Then you can either use a keyboard shortcut or mouse to split and trim the videos. The Editor offers all basic tools required to cut, split and trim the videos.
Once done, you can then apply the effects that come preinstalled with the Editor. Lastly, you can choose to export the video in the supported format, or directly upload to video channels.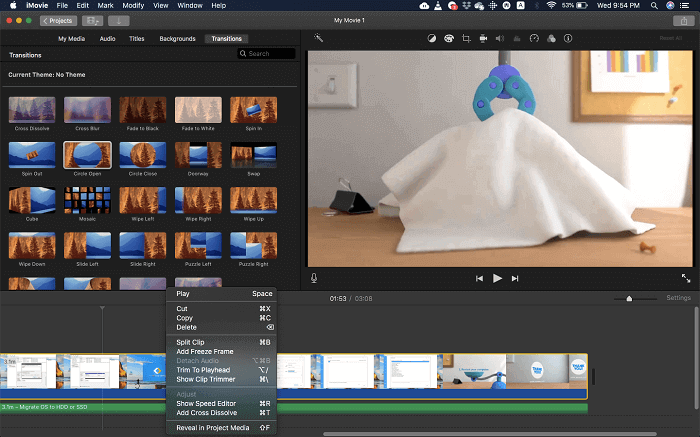 If you simply wish to download part of the video, then an online can get the job easily done for you. Kapwing Offers a video trimmer tool where you can enter a YouTube URL, and then it offers an editor. Here you can choose the start and end part of the video.
Once done, click on Add Cut. You can repeat until you have all the parts of the video you need. Finally, click on the done button to download the video. The Editor also offers to add text, images, scenes, audio, subtitles, and shapes. All this should be applied before you download the video. You can also select the output file, video quality for the final output.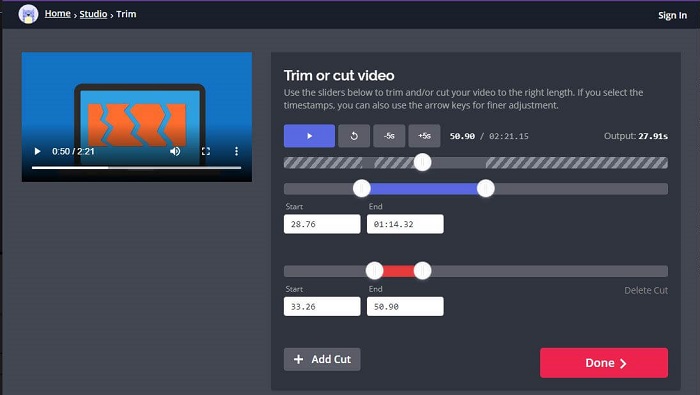 The best part of using this online tool is that you get most of the work done without using any software. However, it is limited when it comes to scenes and effects for which you only need a professional video editor.
The Bottom Line
Now that all the tools are covered, if you are using Windows, it is rather apparent to select EaseUS Video Editor. It offers an extensive choice of effects to make an incredible video, and then it comes with all editing tools required to cut and download YouTube videos. The software works on a minimum hardware configuration which means it will not take a lot of resources, and quickly produce videos.