Top 5 Best Video Joiner to Merge Videos

Vanessa Chiang updated on Mar 22, 2021 to Video Editing Tips | How-to Articles
Pulling out a smartphone and shooting a quick video has become an everyday day activity. It can be random shots or a series of small videos for a project. While making a fantastic video, you always need to merge videos, then you need a powerful video joiner.  
A video joiner can not only help you merge more than two video clips, which may be in different video formats, but also allow you to apply some special visual effects like transitions, filters, etc. while merging the video. So what is the best free video joiner? This article offers the top 5 best free video joiner software. Just keep on reading to find the best one for you. 
#1. EaseUS Video Editor
#2. Windows Video Editor
#3. InShot
#4. iMovie
#5. FFmpeg
Best Video Joiner to Merge Videos (5 Picks)
Editing videos can be tedious on smartphones, and it is always better to edit videos on the desktop. On top, the video editors do not offer a way to join videos. It is highly recommended trying EaseUS Video Editor on Windows which offers all editing features, and any novice can learn to use it within a few minutes.
It is a free video joiner that offers one of the best user interfaces for both beginners and pros. It offers a nonlinear timeline where you can add multiple videos and set start and end time for each of them. Once the videos are on the timeline, right-click and split to remove unnecessary parts of the video. Post this; you can repeat the same with other videos.
If the video needs enhancements, there are many tools that this video cutter offers. Right-next to the media tab, the video joiner offers—Text, Filters, Overlays, Transitions, Elements, and Music. Out of all these, there is one video effect— Transitions—that is crucial when you are merging videos.
The Good
Super easy to UI for both beginners and pros.
It offers all the essential editing functions such as split, merge, cut, trim, change video speed, and more
Supports multi-tracking-editing features
There are over 50+ transitions, 40+ filters, and 30+ overlays. These effects help you add cool effects to video to create cinematic videos
Multiple ways and formats to export videos including social media support
No restriction on how many videos you can merge. You can join two videos or more than that
The Bad
Only available on Windows but works on all versions of Windows
2. Windows Video Editor
It's a built-in video joiner of Windows, which offers an easy interface to merge videos. Once the video is imported, you can drag and drop them into the timeline. Then drag the playhead to the time where you need to split the video. Right-click and select split and choose multiple edit points. Once you are through, click on the Finish video link to merge all the videos.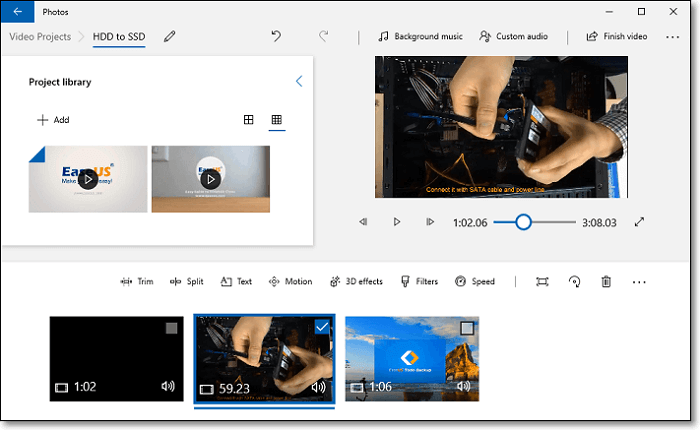 The Good
Easy to use interface
It allows you to add 3D objects, change speed, motion effects, and filters.
Crop video frames
The Bad
Windows only
Nonlinear timeline
Difficult to split videos
3D effects are not very exciting
It is an Android video joiner app that can add multiple videos and merge them without losing quality. You can trim, cut, split, and add effects all from the mobile devices. If you are only combining 2-3 videos and desktop is not your choice, it's a perfect tool. While it is easy to use, and you can add as many videos you like, it gets confusing as you keep adding more effects. The app is recommended for small videos only.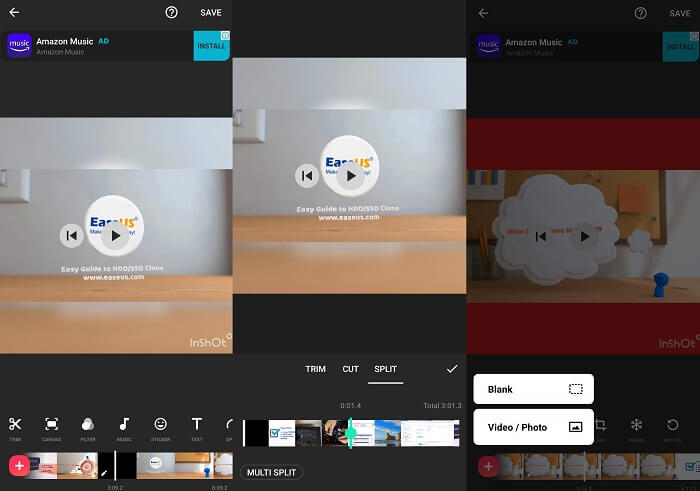 The Good
Fully featured video editor
Add music, stickers, filters, effects, and more
Add multiple videos
The Bad
Editing on mobile is cumbersome
This video merging software is available for free to all macOS users. It allows you to add multiple videos, and then merge them. You can apply a transition between each clip to add smooth change. Steps to merge videos are simple. You need to drop videos on the timeline and then remove all unnecessary parts. Then you can select multiple clips and choose to join or merge the clips. The advantage of joining the clips while editing is less overhead when editing the rest. Once you are through, export it to merge the rest of the videos.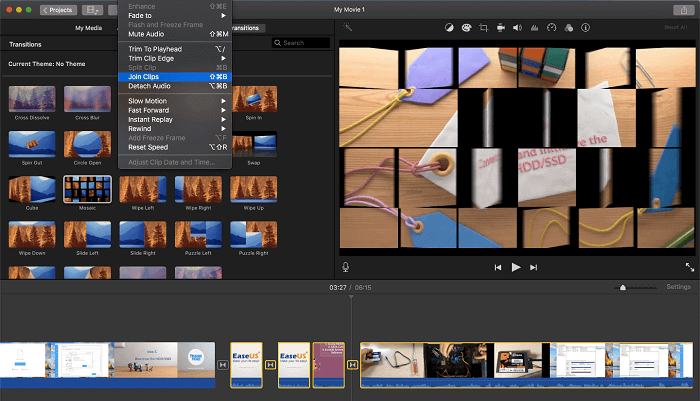 The Good
Free for all macOS users
Impressive templates for creating trailers and movies
Supports 4K videos
Available for iPhone
The Bad
When the transition is used between the videos, you cannot join while editing. Only clips without any effects can be merged
Limited in terms of features compared to other advanced editors
If you use action cams such as GoPro, then try the FFmpeg app. Most of the professional cameras split videos if they are too large to make sure there is no loss of data. When recording at 4K @ highest FPS settings, the videos are split every 8 minutes. Using FFmpeg, you can combine large videos at a faster rate.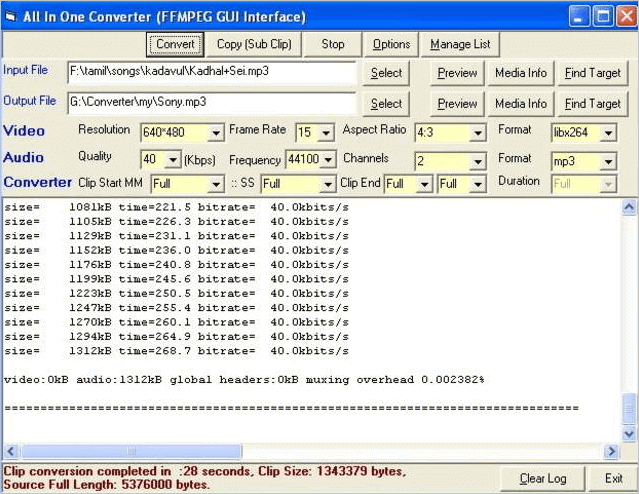 The Good
A simple and straightforward tool to combine videos from the command line
It can easily handle large videos and merge them a lot quicker compared to standard tools
The Bad
Using a command prompt is not comfortable for everyone
Simple merge tool for videos
Installation and setting up on computer may take time
Conclusion
The post offers all the best video joiner available for Windows, macOS, and smartphones. It is crucial to make a choice based on the highlighted features. When you plan to merge multiple videos, you also need to make sure that the video joiner is easy to use. And nothing beats a desktop video joiner app such as EaseUS Video Editor. The tool offers a balanced interface, full of features, and tons of choices when it comes to merging videos into a specified format.
While mobile apps are easy to use, they often lack when it comes to creativity. It is also challenging to make precise cuts, so when the videos merge, they might have full of jump cuts. Compared to this, desktop applications offer better control, more features, and effects. Here are answers to some of the commonly asked questions.
1. How do you put two videos together on Android?
Apps like OneShot can be used to add multiple videos or put two videos together. These apps offer basic editing, and tons of effects are great when you want to merge videos quickly. However, spend some time to precisely cut parts of videos and then join them together in the final output.
2. How do I combine multiple videos into one?
In simple words, there are only three necessary steps with EaseUS Video Editor or any video editor
Import and edit the videos in the video editor.
Add transition effects to avoid sudden jumps.
Click on the export button to combine multiple videos in the timeline into one single video.
3. How can I put videos together for free?
You can any of the recommended apps to put videos together and merge them. However, mobile applications are not that great when the video needs multiple cuts, or there are many videos. In that case, it is better to use the desktop tool such as EaseUS on Windows and iMovie on macOS.