How to Edit and Post a YouTube Video on Instagram

Jane Zhou updated on Dec 22, 2020 to Video Editing Tips | How-to Articles
Sharing YouTube videos to Instagram directly isn't possible yet. For that reason, if you want to feature YouTube videos on your Instagram, you'll have to download a video from YouTube, edit it, and then share it to Instagram. However, this process is fairly simple. In this article, we are going to take you through all the steps you'll need to take to post a video from YouTube to Instagram. To go through the process, you will need programs like EaseUS MobiMover and EaseUS Video Editor.
Main Content of This Page
Part 1. Download a Video from YouTube
The first step of posting a YouTube video on Instagram is to download a video from YouTube. However, many of you may find it difficult to download your YouTube videos. In fact, with the right software, you can complete this task without efforts. All you need is to download EaseUS MobiMover.
EaseUS MobiMover is a free iPhone transfer application to transfer data from one iPhone/iPad to another. Also, it transfers files between an iPhone/iPad and a PC/Mac. It is compatible with both Windows 10/8.1/8/7 and macOS 10.15 - OS X 10.7. Besides, it is a free video and audio downloader with more than 1000 sites available to download video & audio files from, including YouTube. Now, let's take a look at how to download YouTube videos easily and quickly with this application.
Step 1. Launch EaseUS MobiMover, go to "Video Downloader", and choose to download YouTube videos to your computer.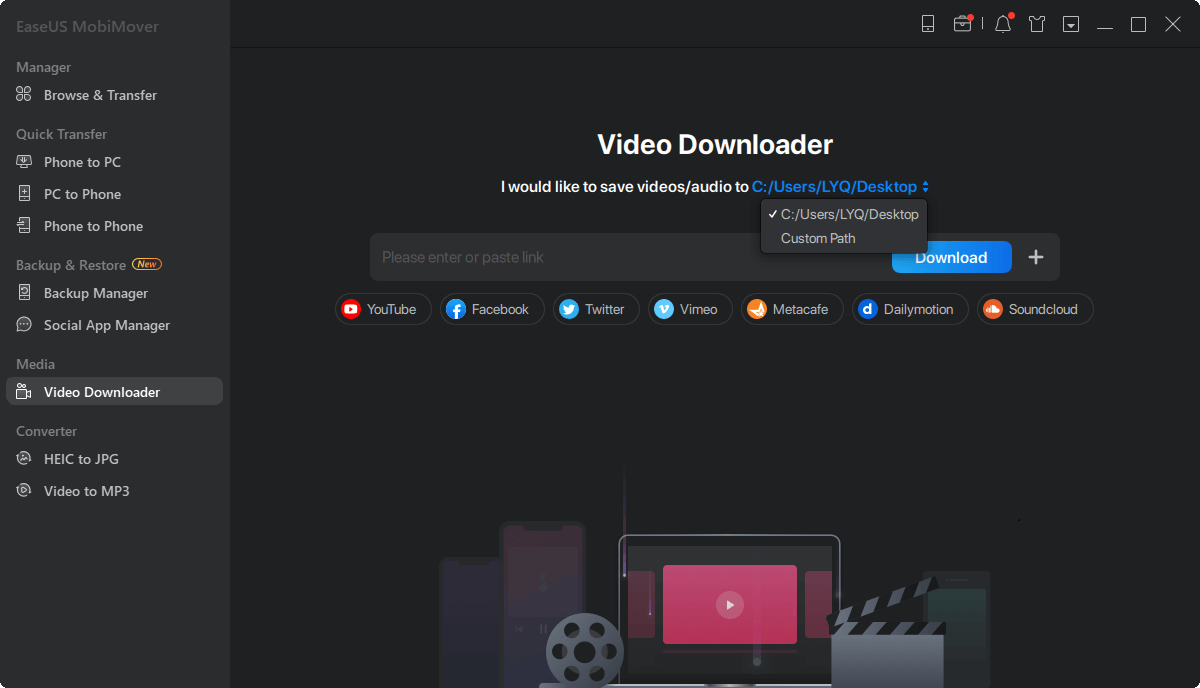 Step 2. Copy the URL of the YouTube video, paste it into the bar, and then tap the "Download" button. 
Step 3. Then MobiMover will quickly analyze the URL and download the YouTube video to your computer. When it has finished, you can find the video in the selected folder on your computer and enjoy it offline.
As you probably know, the maximum duration of a video on Instagram is limited to one minute, which means that you'll probably have to cut the parts of a YouTube video you downloaded in order to be able to post it on your Instagram account.
This process will be much easier if you use a PC-based video editing software like EaseUS Video Editor. We will show you the information about this software in the next part.
Part 2. Edit the Video to Make it Acceptable for Instagram
To make a video acceptable for Instagram, you will need to edit with a full-featured video editing software. EaseUS Video Editor is such a video editing program. With this application, you can cut, trim, mix video clips, or you can add elements to a video to make it more intriguing.
Moreover, this software is capable of making a video from video clips, GIFs, and pictures. With the elements necessary, you can easily make a slideshow with music, make a slow-motion video, etc. as you like. Let's take a look at how to edit a video with EaseUS Video Editor.
Step 1. Open EaseUS Video Editor
You'll see there are 4:3 and 16:9 modes for your choice. Select the correct mode based on your original video aspect ratio or the websites that your video will be uploaded to.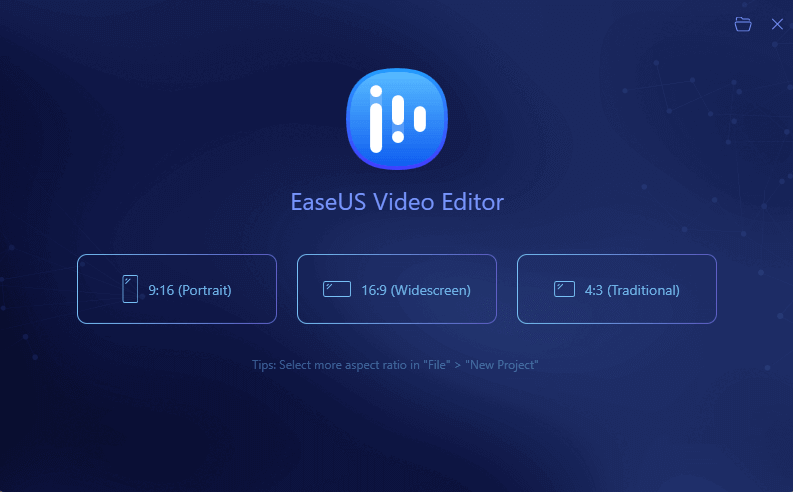 Step 2. Import Videos
You can import the media that you are going to edit, apply texts/filters/overlays/transitions to the video clips. If you install and run the program for the first time, you can learn how to use the basic editing functions step by step via the prompts.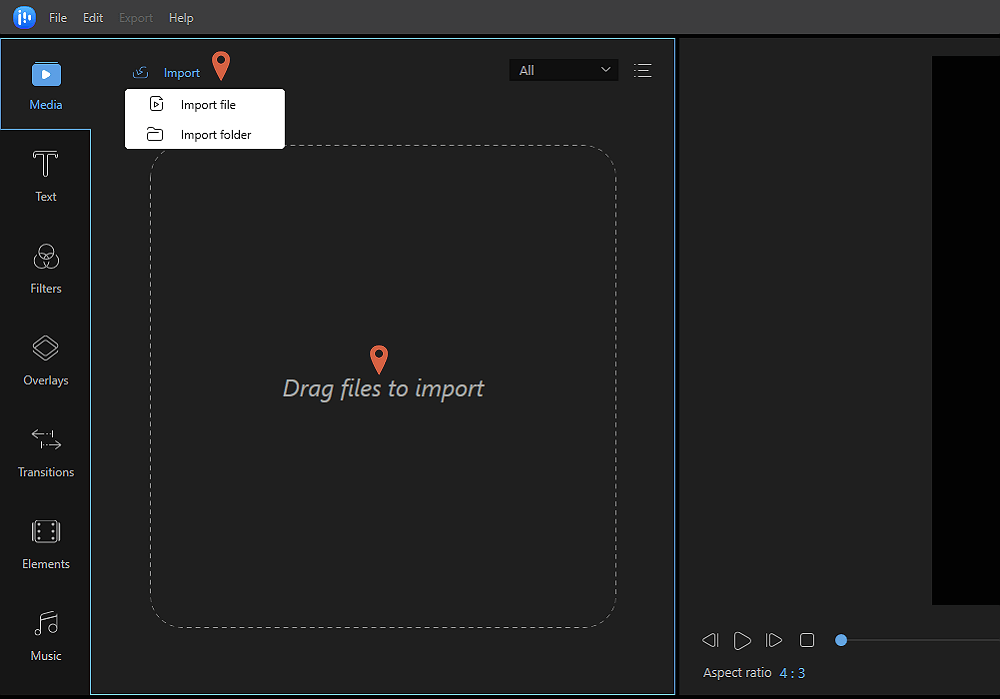 Step 3. Add to Project
Add video clips to the timeline panel by dragging and dropping from the Media Library. You can also right-click the clips in the "Media" and choose "Add to Project" to load them to the timeline.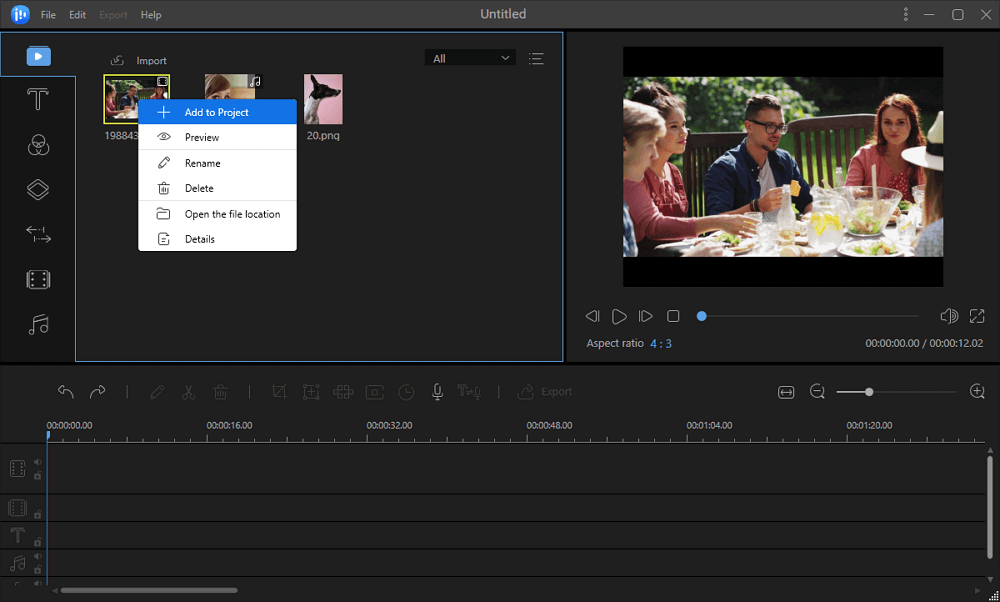 Step 4. Edit Videos
Right-click the video and select "Edit".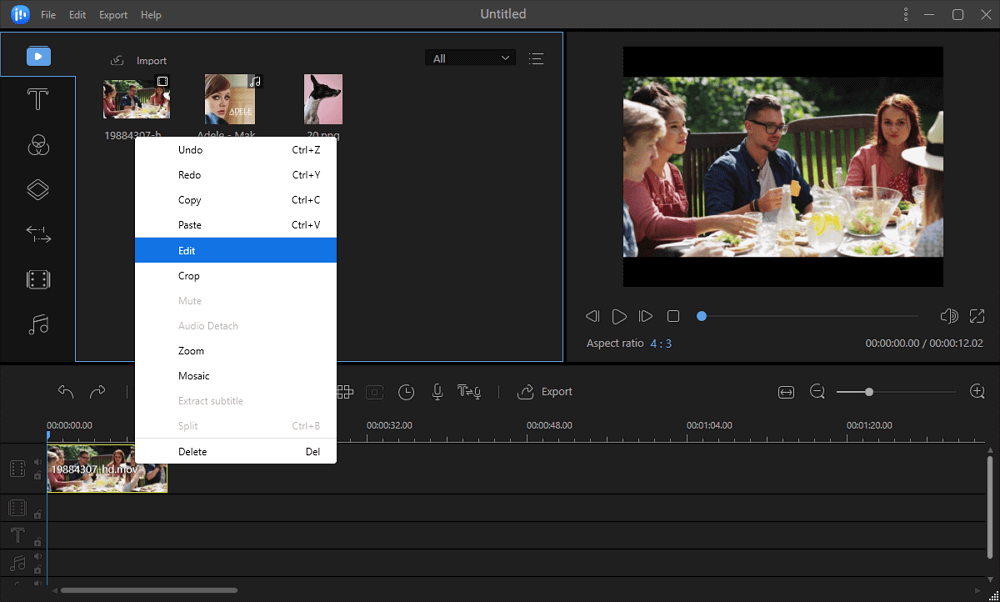 Then, you can split, trim, speed, rotate, add watermark or enhance video clips.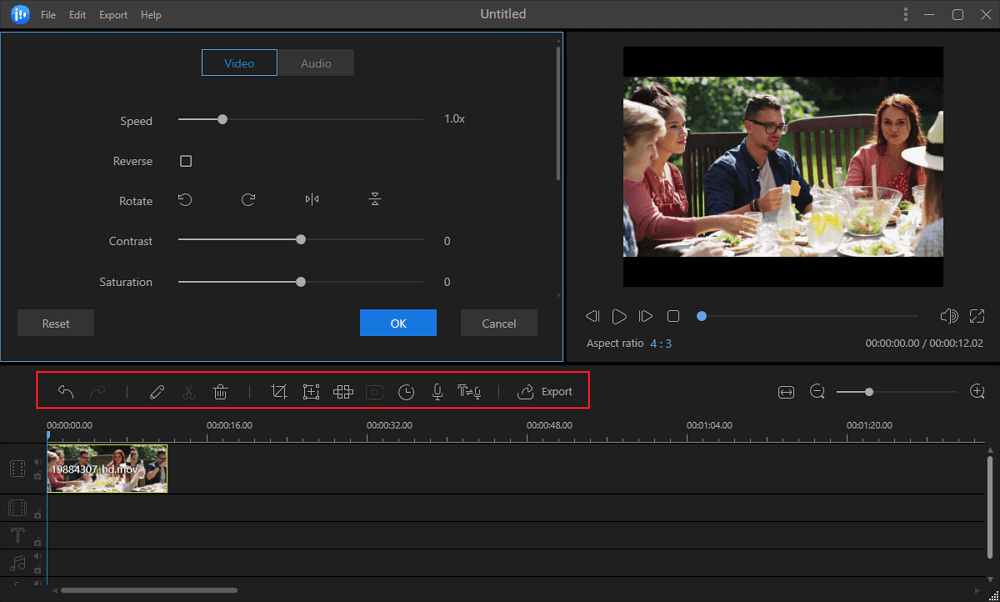 Step 5. Export Projects
Click "Export" in the Toolbar to export the project. There are four available ways to save the project.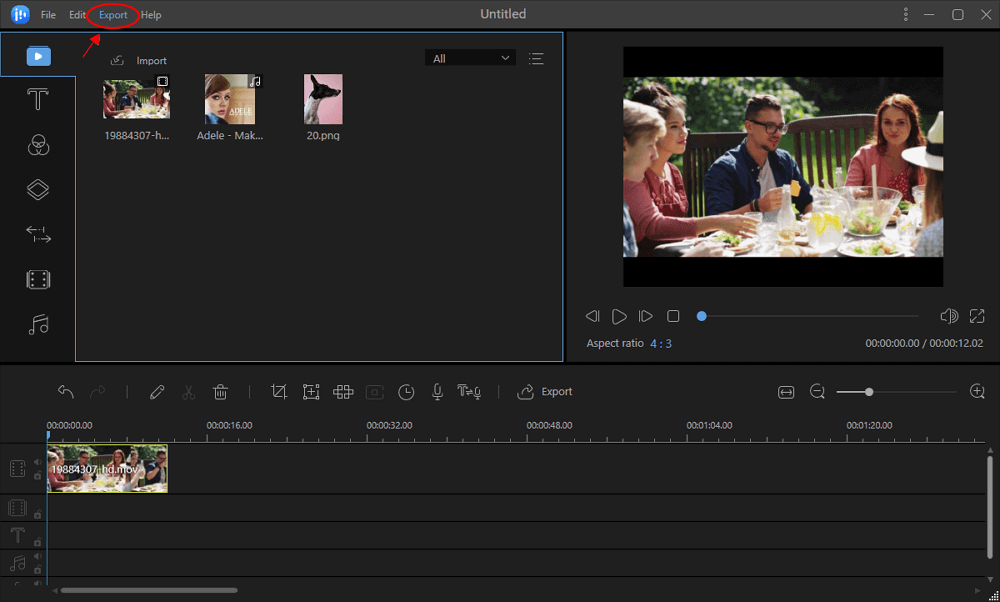 After saving the video to your computer, you may share it on Instagram follow the instruction in part three.
Part 3. Post the Edited Video on Instagram
The final step of the process of posting YouTube videos to Instagram is the easiest. All you need to do is to follow the steps we list for you.
Step 1. The file you want to post should be already placed on your computer, so you just need to launch the Instagram app from your Android phone or computer and click on the + icon located on the app's toolbar at the bottom of the screen.
Step 2. After that, select the "Library" option, and tap on the video file you'd like to post to your Instagram account. Click on the "Next" button and proceed to add a description to your post as well as tags that will enable your video to reach a wider audience.
Step 3. It is important to keep in mind that posting YouTube videos you don't have permission to use on your Instagram account is not advisable because copyright infringement is a serious offense that may result in severe penalties. Therefore, please make sure that you have edited the video with EaseUS Video Editor before you post it on Instagram.
Conclusion
In a word, if you want to post a YouTube video on Instagram, EaseUS Video Editor can do you a big favor. Before posting it, you may need to download the video from YouTube. We also give you a tool to download videos for you. If you want to make your videos stunning, you may need to edit it with EaseUS Video Editor first. Download the effective video editor by clicking the blue button below.