Why Clone Hard Disk Drive
Are you planning to upgrade the old hard drive or operating system hard drive to a new and bigger one for your PC? How can you make an identical copy of the hard drive? How can you safely upgrade your operating system without bootable failure problem?
Is there any safe and convenient way available to transfer data and upgrade to a newer, larger hard drive? Or is there Windows 10 clone software to clone system disk Windows 10? Actually, the way to clone your operating system hard drive or the other non-system disk exactly to the new one would be much safer and more convenient than reinstall Windows and load all applications all over again.
EaseUS Todo Backup Free is a freeware tool that is perfect to clone hard drive. The software is neat, clean and very straight forward and free to download as well. Using this tool you can freely clone Windows 10 OS to new hard drive within few minutes. You can use the Disk Clone option to clone the whole hard drive to another under Windows 10. Unlike the simple copy and paste, Clone will allow you to start your computer as well as program normally without reinstalling the system and other applications. Cloning is just an extra feature of EaseUS Todo Backup, you can use this tool to perform Windows 10 backup and restore operations. Let's see how to clone hard drive under Windows 10 now.
How to Use Windows 10 Clone Software
To clone an old hard drive to a new and bigger one, EaseUS Todo Backup is one of the best choices because of its easy-to-use features and powerful functions.
1. Launch EaseUS disk cloning software and click Clone. And then select the source hard disk you want to clone.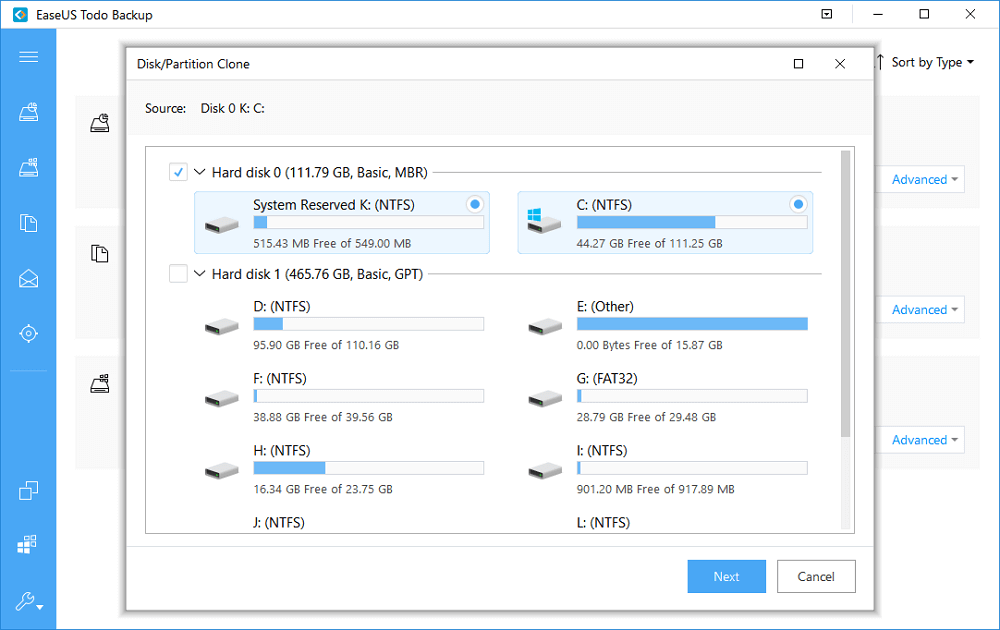 2. Select the destination disk.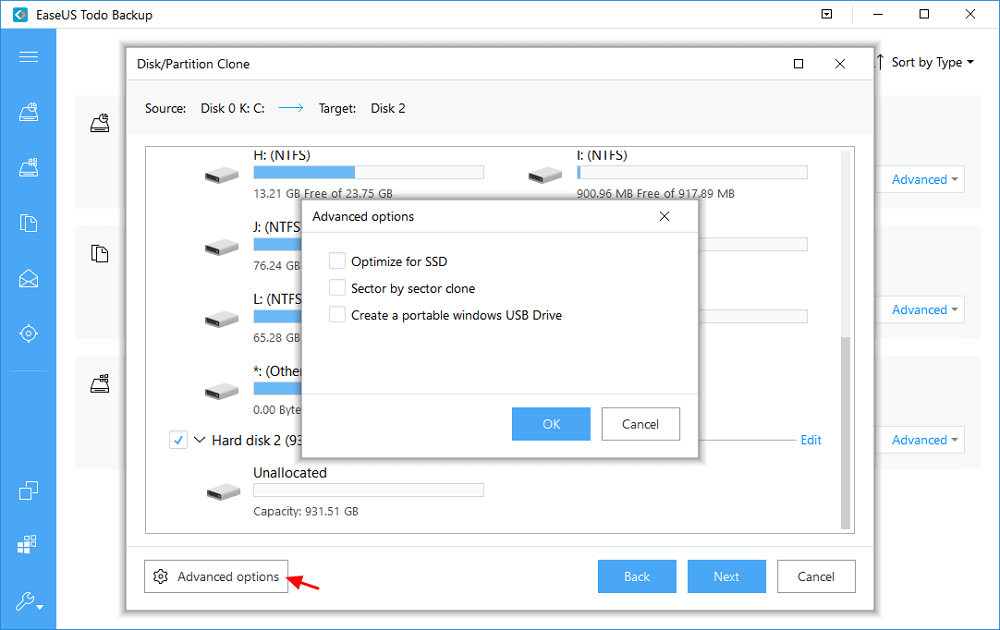 Tips:
The destination disk could be a hard disk or an SSD. It must have enough space.
Optimize for SSD - If the destination disk is an SSD, checking this option will ensure sector alignment in the process.
Sector by sector clone - A sector by sector clone ensures that the destination hard disk/partition is exactly the same as the source hard disk/partition. It will clone all the sectors if the option is checked, even if the sector is blank.
Create a Portable Windows USB drive - This option ensures that the cloned USB system disk is able to boot normally.
3. Preview the disk layout after cloning. Finally, you can click Proceed to clone one hard drive to another with one click.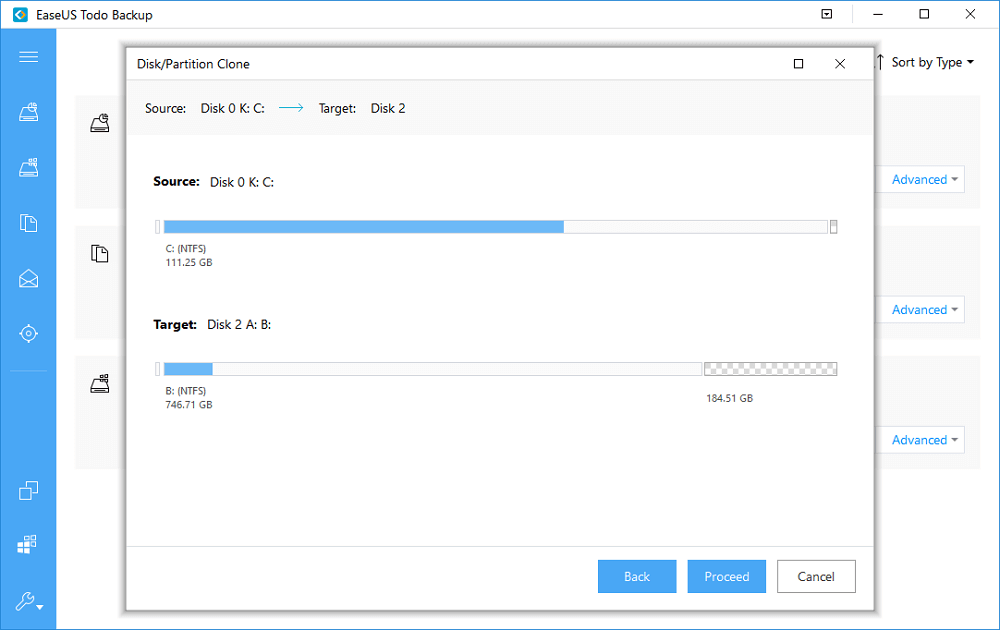 Besides cloning disk, EaseUS Todo Backup also provides file backup, disk backup, full backup, incremental backup, differential backup, schedule backup, etc. features to protect your data.