Updated by
Jean
on Jan 16, 2023
PAGE CONTENT:
Both system administrators and average users need to be able to quickly and reliably create one-to-one clones of entire discs for backup and recovery purposes, as well as to simplify deployments and do comprehensive refresh repairs and upgrades of existing systems.
You must use a disk cloning tool to ensure that you have an exact, undamaged clone of your original disk. For many years, Clonezilla and EaseUS Todo Backup were the go-to disk cloning programs for administrators and technicians. However, the market has grown in size, and several open source cloning software now provide performance that is on par with or better than proprietary solutions.
Let's discuss five open-source tools that make disk cloning simple, each with a somewhat different purpose.
What Is Open Source Cloning Software, Why, Who, and When to Use It
In this part, you can get an overview of open source cloning and its function. Moreover, who needs it, and when to use open source cloning?
What Is Open Source Cloning Software
According to Arcserve, your full disk or a selected drive partition can be cloned to produce an exact, uncompressed duplicate. You can instantly replicate disk clones to a target backup drive or the cloud because they aren't compressed, giving you a current, exact copy of your data. One of the main benefits of cloning over disk is speed, and you can swiftly remove a failing hard disk and swap it out for the cloned drive.
Why Is Open Source Cloning Software So Popular
Paid versions offer different features which help the logical structure of the drive in question be copied using cloning software, which enables you to replicate everything from one disk to another, file by file, in a single operation.
But open-source cloning software has well-balanced usability and backup features, including:
It supports Windows, Linux, and Mac across multiple platforms, as compared to paid versions.
It utilizes a web-based interface for network-wide access.
It considerably reduces downtime because the cloned disk can be used right away.
Open-source cloning software offers flexibility.
Who Needs and When to Use Open Source Cloning Software
This is a dependable free data cloning and recovery software used by organizations like IBM, Lockheed-Martin, HP, Siemens, the US Dept of Agriculture, and many more.
It is widely used to copy hard drives for disk backup and upgrades. The target disk is bootable once you have used it to copy a live system disk.
If you wish to replace the HDD in your laptop with an SSD or a more extensive hard disc, you can use open-source cloning software.
Top 5 Best Open Source Cloning Software Recommends & Free Downloads
In this part, we have mentioned 5 open source cloning software and their reviews to help you to choose the best one. So, read the part and make yourself clear.
List of 5 Best Open Source Cloning Software
There are 5 best open source cloning software:
Our Selection and Review Standard
These are the selection standards of open source cloning software we have opted for:
Security & virus-free
100% free, open source
Support most Windows operating system
Restoring speed should be remarkable
Easy management
Utilizes less storage
Here are some details about the review page:
We have tested 5 different tools, and we tested them for a more extended period of time to analyze for you to recommend your best in other OS. The cost of the open source cloning software is different with unique features, and they support different operating systems.
Let's discuss these tools in detail from the next heading.
1. Clonezilla - Best Overall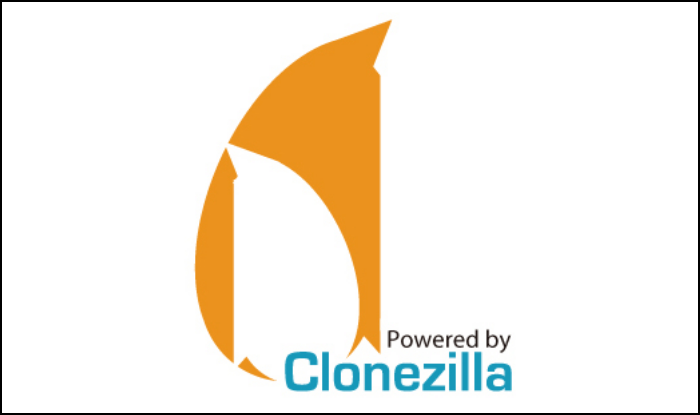 A free and open-source disk imaging, partition, and cloning tool, Clonezilla (opens in a new tab), supports a variety of Linux, macOS, Windows, and Chrome OS file systems. Although there is little user support, the software is robust, capable, and trustworthy. With unattended options, encryption, and a high degree of customizability, Clonezilla is available as a Live CD or USB for single-machine backup and restore or as a server for extensive, multi-machine cloning.
Rating: 4.6 out of 5
Review: Clonezilla is a free and open-source partition, disk image and cloning solution, with support for a wide variety of Linux, macOS, Windows, and Chrome OS file systems. While user support is limited, the software is feature-rich, powerful, and reliable. - by Christian Rigg from techradar.com
Technical Specifications
X86 or x86-64 processor
196 MB of system memory (RAM)
Boot device, e.g., CD/DVD Drive, USB port, PXE, or hard drive
Pros
A trustworthy cloning/backup solution performs an excellent job of minimizing the size of copied disks. We use it to quickly wipe Test PCs back to a clean state by imaging them.
The reliable read-write operation is quick. Extensive options and configuration.
This tool is incredible, considering it is open-source software. Disks and partitions can be copied quickly and easily; this is superior to many paid solutions.
Clonezilla is a robust disk tool that enables partitioning, cloning, and backup drives.
Cons
For someone who is not very computer savvy, the configuration for booting can be very complicated, but there are manuals on everything.
The UI is unattractive and difficult to operate, making the product more difficult to use than it should be. Users unfamiliar with Linux may find it puzzling because it refers to disks as "sda, sdb."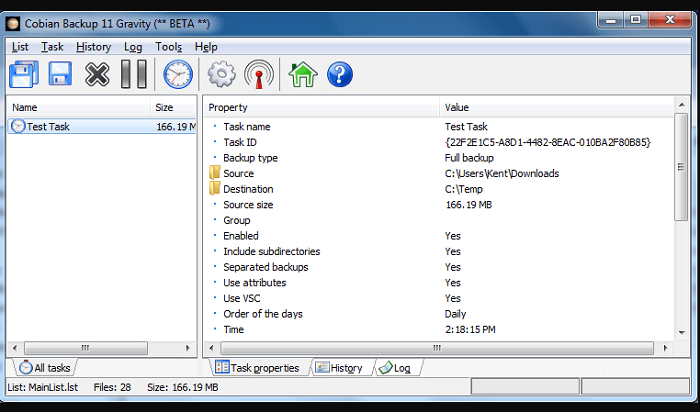 Best Remote Operation Capability
Cobian Backup may not be very appealing due to its dated appearance and user interface. But like many things from the past, it functions just as well as—if not better than—the newest tools. It's worth downloading if you're seeking something reliable and more customizable than Windows' native File History.
Rating: 4 out of 5
Review: Extremely well-tailored to the file backup task, Cobian Backup provides just about every applicable option–including the ability to run remotely. It's easy to use and very nicely–one job can be used to back up to multiple locations. - by Jon Jacobi from pcworld.com
Technical Specification
Cobian is insufficient for system recovery because it only performs plain file backups—not imaging. But it does a great job handling the data, providing compression and encryption if needed. Most users should leave the files uncompressed and unencrypted, so they won't require the program to recover them in an emergency.
Pros
Simple but with a range of choices
Runs as an application or a service
Allows for remote use
Cons
File backup only
Dated looking interface
3. Fog - Most Resistant
A web-based disk cloning tool is offered by The FOG Project, which aims to integrate several open source technologies to make it simple to provide image solutions for Windows, Linux, and Mac OS. It was much simpler to maintain many machines by using PXE (Preboot Execution Environment) booting to download a small Linux client and do the imaging remotely than manually moving disks around.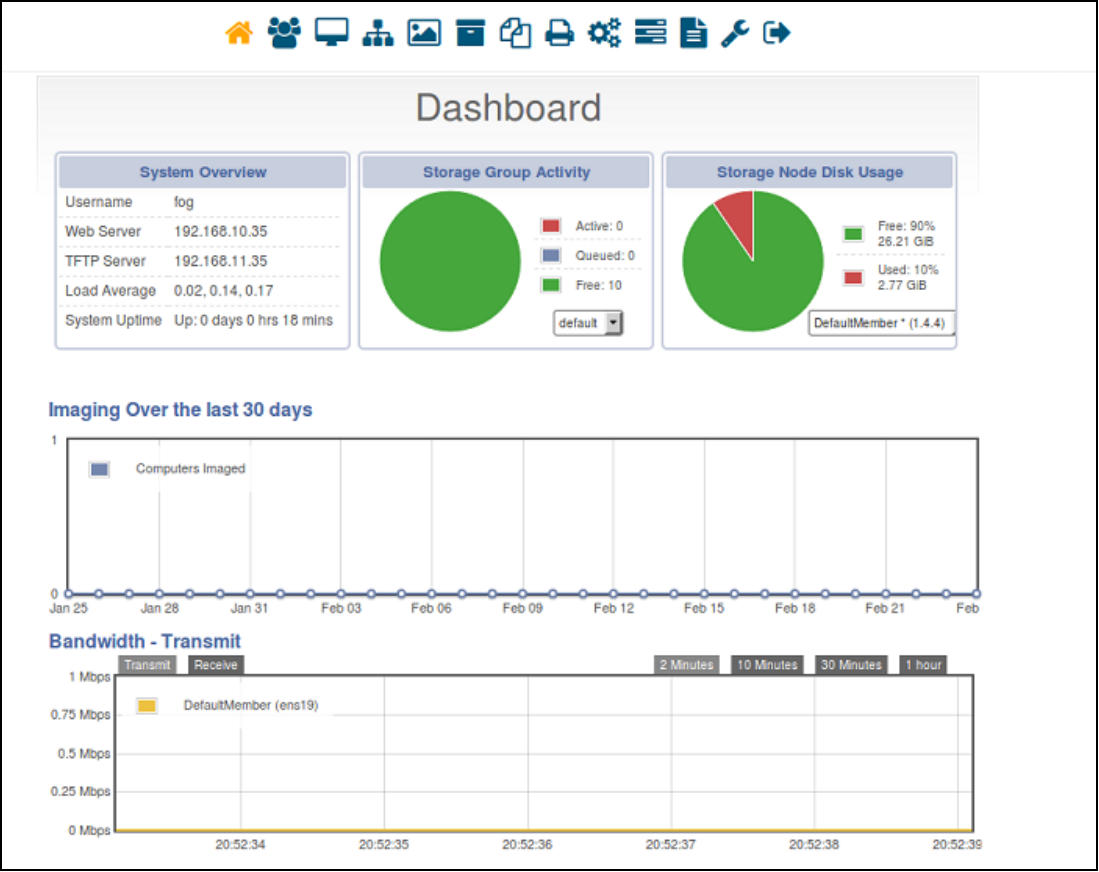 Rating: 4.5 out of 5
Review: I haven't found the need to install this service across the board, but from testing, the power it has is quite helpful. - by Bryan Young from community.spiceworks.com
Technical Specification
As long as the data is under 40GB, FOG enables copying an image from an 80GB partition machine to one with a 40GB hard drive. The computer's hostname can be changed, and restarted if a task is created for it, and hosts can be automatically imported into the FOG database using the graphical Windows service included with Fog. The service also handles straightforward snap-ins and printer installations.
Pros
It reduces network bandwidth usage: Cloud network fog conserves more network bandwidth than other cloud services.
Addressing safety issues: Security is a major problem throughout the entire network. Fog is, therefore, more beneficial for security.
Fog computers work consistently and make snap judgments.
A variety of data are collected and secured by this computer.
Cons
All data in cloud computing is accessed from anywhere in the world. However, sharing data is limited with fog computing.
The platform is different in fog computing. Some experts believe there is a problem with the decentralized network's ability to protect data.
The general public is confused by various networks, including private, public, hybrid, and diverse protocols.
4. Partimage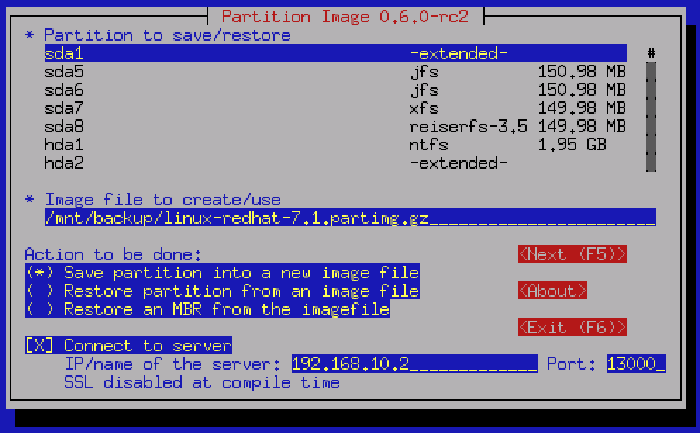 Partimage creates an image file on a sector-by-sector basis from partitions with a supported filesystem. Despite running on Linux, it supports Windows and the majority of Linux file systems. The image file can be compressed to reduce disk space and transfer time, and it can also be divided into multiple files and copied to CDs or DVDs.
Using Samba, NFS, or the Partimage network support, partitions can save across a network (Network File Systems). This allows users to recover a hard disc partition following a disc crash.
Data from the utilized parts of the partition are the only ones that Partimage will replicate. (For this reason, it only functions with supported file systems, and free blocks are not written to the image file for speed and efficiency reasons. In contrast, other commands replicate any unused blocks as well. Partimage also functions for highly complete partitions because it processes the partition sequentially, maximizing disc transfer time and minimizing seek time. For instance, an entire 1 GB partition could be shrunk to 400 MB.
Note: The project Partimage is no longer in progress. Using alternatives like fsarchiver, partclone, or filesystems utilities like xfsdump is advised.
Technical specification
Support for the following filesystems: Ext2fs / Ext3fs, Reiser3, FAT16 / FAT 32, HPFS, JFS, and XFS.
Beta support for UFS, HFS.
Experimental support for NTFS.
Pros
Since file fragments are not "hunted down," head movement is reduced, allowing the disk cache to be used to its full potential. Because only allocation clusters in use are read and saved.
The data that is being backed up is unchanged. This includes meta-data such as the date of last access. Maintains the source partition's integrity.
Location adaptability: A file on a different partition of the same disc, a local disc, or a network attached file can all be used as backup media.
Cons
Ext4 and Btrfs filesystems are not supported by Partimage.
Neither safety nor restoration involves defragmentation.
The backup filesystem must be unmounted and unavailable to other processes, and this indicates that the operating system must be offline to back up the "system" filesystem.
You cannot recover individual files or directories. However, the backup might be restored to a temporary or alternative partition, and the alternate partition could be used to recover specific files or folders.
5. Win32 Disk Imager - Best Source Cloning Software for Windows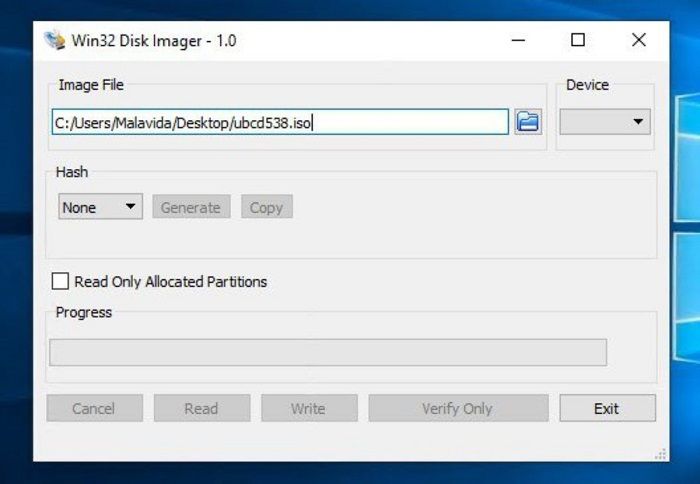 This tool may backup a removable device to a raw image file or copy a raw disk image to a detachable device. It benefits embedded development, specifically Arm development projects (Android, Ubuntu on Arm, etc.). This program is open to anyone's modification and branching, and we always appreciate patches.
It is compatible with Windows 7/8.1/10. Additionally, Windows Server 2008, 2012, and 2016 should be consistent (although not tested by the developers). Please use version 0.9 for Windows XP and Vista (in the files archive).
Warning: There have been reports of problems while utilizing USB Floppy discs (and occasionally other USB devices, although very rare). Even though v1.0 solved the issue, it is strongly advised before a picture is written to a device.
Rating: 3.7 out of 5
Review:  For those of you having the problem with Win32 re-writing your SD cards as MB instead of GB. I had this problem too. I found that I could recover them by formatting them in a digital camera. After that, you can format them on your computer and then run them through win32 again. - by anonymous user from sourceforge.net
Technical specification: It is compatible with Windows 7/8.1/10. Additionally, Windows Server 2008, 2012, and 2016 should be compatible (although not tested by the developers). Please use version 0.9 for Windows XP and Vista (in the files archive).
Pros
The Win32 Disk Imager's design is good.
It helps people to follow with interest quickly.
It has great performance.
The Win32 Disk Imager is compatible with lots of devices.
Cons
Low rating
It supports only Windows
Editor's Pick: Select the Best Open Source Cloning Software for You
| Software | Supported OS | Latest Update | Latest Version | Clone Speed | User Level |
| --- | --- | --- | --- | --- | --- |
| Clonezilla | Windows, Macintosh, and Linux | June 22, 2022 | 3.0.1-8 | 70MB/min | Personal and Professional |
| Cobian Backup11 | Windows | Cobian Reflector, the new backup product, is now offered on this website | 11.2.0.582 | The largest, which used to take over 18 hours, is now around 36 hours on the Reflector and is roughly 450GB. | Professional |
| Fog | Switch to shred instead of dd for a normal wipe to make it faster. Update Kernel (4.19.118) and Buildroot (2020.02.1) | Sep 14, 2020 | 1.5.9 | 500MB/min | Professional |
| Partimage | Supported filesystem | 2010-07-25 | 0.6.9 | 100 Mb/s | Professional |
| Win32 Disk Imager | Windows | January 12, 2022 | v0.9 | 44 MB | Professional |
Overall, Clonezilla and Win32 Disk Imager are the best of all.
For beginners: You can use Clonezilla because for being open source software, this thing is impressive. Super fast and easy to clone disks & partitions, better than many paid alternatives.
For professionals: Win32 Disk Imager is suitable for professional use. It can be used to write boot images (i.e., ubuntu-12.04-preinstalled-desktop-armhf+omap4. img) to an SD Flash device or USB flash device, making it bootable.
If you would like to prefer more powerful disk cloning software, go and follow the next part to get the best disk cloning solution.
Recommendation: Best Disk Cloning Software - EaseUS Todo Backup Free Download
A powerful cloning tool is built into the unique Windows backup and recovery application EaseUS Todo Backup. With PC backup, system restore, OS migration, HDD/SSD to SSD cloning, C drive/boot drive cloning, and Windows portable USB creation, it offers a complete solution for Microsoft Windows users.
Features
All previous versions of Windows, including Windows 7, Windows 8, Windows 10, and Windows 11, are fully supported.
ensure that when your computer fails to start, Pre-OS can be enabled. You can still clone a hard disc or partition or restore a system image to recover data.
Even if you didn't enable the Pre-OS feature, you could still do the same system restore and data migration tasks by making a bootable EaseUS Todo Backup WinPE or Linux emergency disc.
Select the "Create a portable Windows USB Drive" checkbox during the system clone procedure. This method allows you to transfer a customized version of the Windows operating system to a USB drive that can be used with any other PC or Mac. A portable Windows USB is helpful when playing Windows games on a Mac.
Tech support 24/7
Price: The price for the Home edition is $39.95, and it also offers a free trial for 30 days. The price for the Enterprise edition is $49.
If it is necessary, you can follow these steps to download and install it:
Step 1. Launch EaseUS Todo Backup and click "Tools" at the top right corner, you can see clone and other utilities.
Step 2. Choose the source disk or partition as well as the target disk. (Make sure the space of the target disk is larger than that of the source disk or partition.)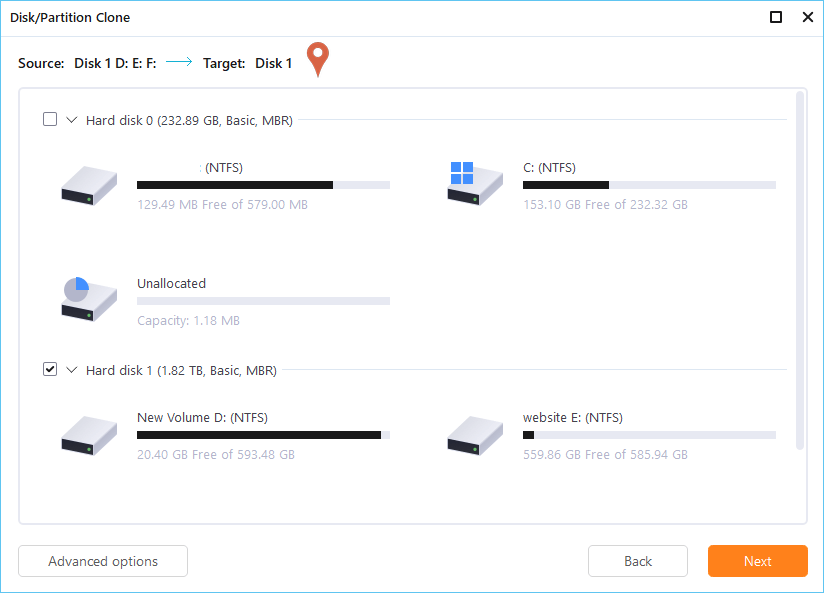 Step 3. The clone would permanently wipe out all data on the target disk/partition. If you have backup your data in advance, just click "Continue."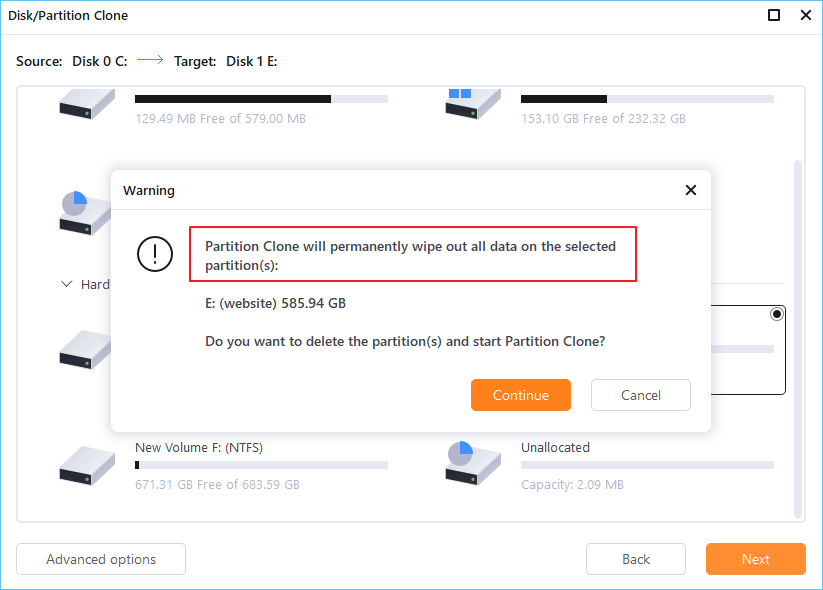 Step 4. Click "Proceed" to start cloning.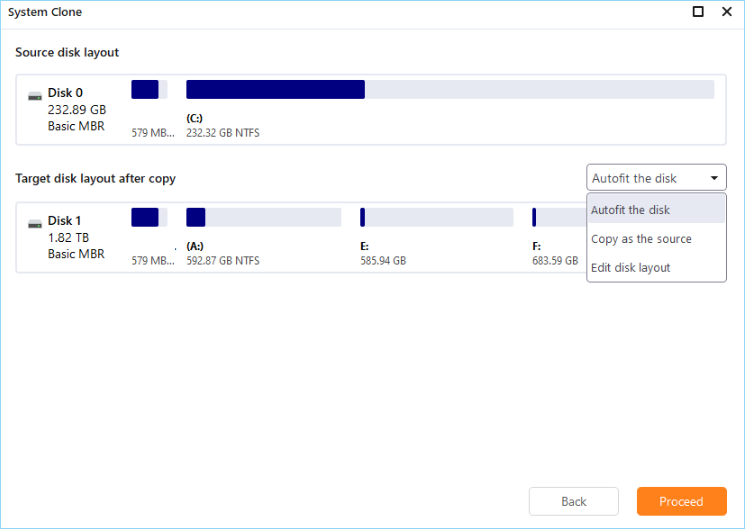 Open Source Cloning Software VS Paid Cloning Software, Which Is Better
So, we picked up an open source cloning software (Clonezilla) and a paid cloning software (EaseUs Todo Backup), to compare both of these popular software and find out which one is the best. Here's what the results show:
| Features | EaseUS Todo Backup | Clonezilla |
| --- | --- | --- |
| Device Type | Windows and Mac | Linux, Windows and Mac |
| Prices | $39.95-$49.00 | Free |
| Disk Cloning Speed | 100 MB/s | 70 MB/min |
| Difficulty Level | Easy | Hard |
| Tech support | Available 24/7 | Not so much |
Which is best?
After comparing both software in detail, we can say that EaseUs Todo Backup paid version is best for beginners because it is effortless with great disk cloning speed. On the other hand, Clonezilla requires a lot of time because its speed is slow. Although EaseUs Todo Backup is paid, but the features it offers make it all worth it.
To Wrap Up
In this article, we have discussed open source cloning software and paid software as well. One of the best-paid software is EaseUS Todo Backup which offers help support for its users when an error occurs, and it is suitable for beginners because of its easy use.
FAQs About Open Source Cloning Software
1. Is Clonezilla Really Free
Yes, Clonezilla is a free disk imaging and cloning tool; it differs from comparable solutions in that it operates off a live CD or live USB rather than being installed as a Windows application.
2. Which is better, clone vs. imaging
Cloning is great for quick recovery regarding backups, whereas imaging gives you more backup alternatives. You have the option to save several photos without using up a lot more space by taking an incremental backup snapshot.
3. What is the best free disk imaging software
Here are a few best disk imaging software:
EaseUS Todo Backup
Clonezilla
Win32 Disk Imager
Fog
Cobian Backup11

Jean has been writing tech articles since she was graduated from university. She has been part of the EaseUS team for over 5 years. Her special focuses are data recovery, disk partitioning, data space optimization, data backup and Mac OS. By the way, she's an aviation fan!
Written by Tracy King 
Tracy joined in EaseUS in 2013 and has been working with EaseUS content team for over 9 years. Being enthusiastic in computing and technology, she writes tech how-to articles and share technical solutions about Windows & Mac data recovery, file/system backup and recovery, partition management, data transfer, Windows update issues, etc.
Taking everything into consideration, we can say that EaseUS Todo Backup Home can offer you a little extra sense of security with a set of advanced tools. The interface provides quick adaptation, every process guiding you all the way through so you don't get stuck or further damage your system rather than keeping it safe.

 Read More

EaseUS Todo Backup Free lets you create backups of your important files or your entire computer through its streamlined interface. Just choose the backup type you'd like to get started, and let the program do the reset.

 Read More

EaseUS includes all the features I expect from backup software like versioning, incremental backups, and scheduling. For more advanced users, EaseUS allows you to install a pre-boot environment onto your hard drive so you can use it to restore files without burning a CD or putting it on an external USB drive.

 Read More

EaseUS Todo Backup
Smart backup tool for your files and entire computer in Windows 10/8/7.
Install Windows on Multiple Computers at Once? No Problem!
Learn how to install Windows 11/10/7 and special programs/software on a batch of computers. Use 10 minutes to do the 10 hours work without making a single mistake!
Get Free Solution!