Overview
Western Digital hard drives are one of the popular hard drives in the world. But sometimes, bad sectors appear on the disk especially on WD My Passport hard drives and result in hard drive crashes or failures, poor performance, data loss disaster, system boot problems, etc. It can become quite difficult and annoying you happen to encounter such an unpleasant situation, don't worry! Follow the reliable methods on this page to repair bad sectors on your Western Digital HDD immediately.
Method 1. Check the WD HDD Bad Sectors
The traditional way to remove or repair bad sectors is to overwrite the hard drive with zeros or perform a low-level format. But it is not the recommended way because it will cause data loss disaster. When you are faced with bad sectors, the first thing to do is to know the situation of your HDD. You need to check the bad sectors.
To check the bad sectors on your hard disk, you need a free tool to help you. EaseUS free partition software is trusted and recommended by millions of users. It is able to check bad sectors for hard disk, USB flash drive, pen drive, SD memory card and other storage devices without formatting.
 Notice:

If there are too many bad sectors, the scanning process will be stuck. If the error is serious, the abnormal noise will obviously be heard during the operation, and basically, Method 2 will not work. What can be cloned is still a case where the error is not serious.
Step 1: Connect your device to PC, launch EaseUS free partition manager, right-click the device and click "Surface test".
Step 2: The operation will be immediately performed. Bad sectors will be marked as red.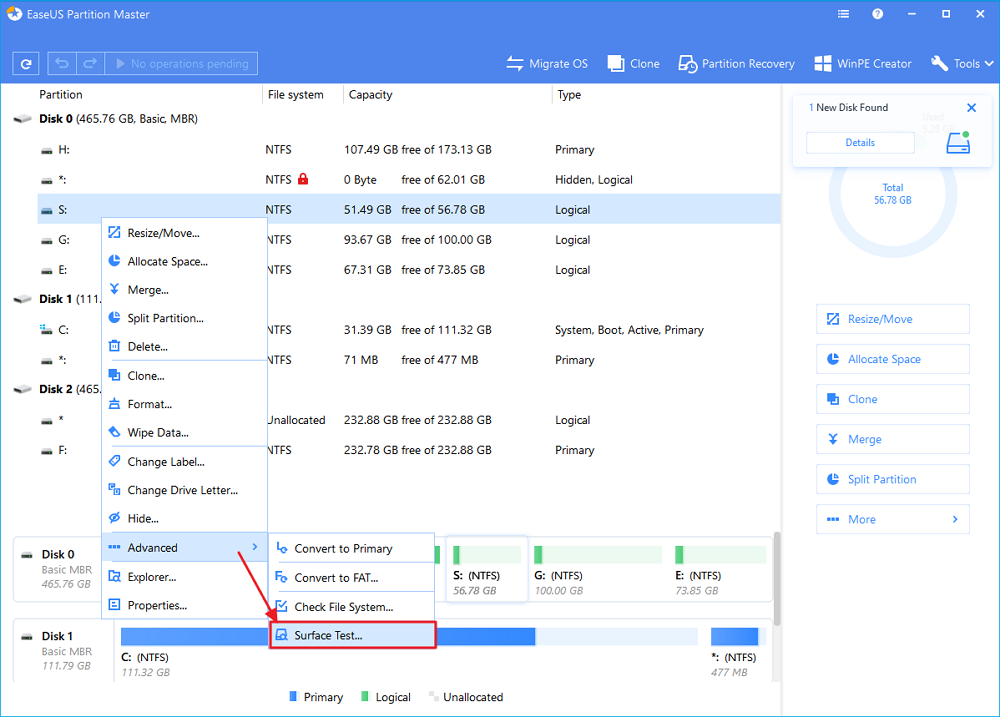 Method 2. Replace Western Digital Hard Drive with Bad Sector and Copy the Disk
If the disk is badly damaged that it is impossible to repair the bad sectors, your wise choice is to replace the disk and restore lost data as much as possible. Here we'd like to advise you to try a powerful disk cloning software - EaseUS Disk Copy which is fully compatible with all OS.
Do remember to connect your good new hard drive to the computer as a storage device before cloning the Western Digital hard drive with bad sectors to the good one.
Step 1: Download, install and run EaseUS Disk Copy on your PC.
Click "Disk Mode" and select the hard drive that you want to copy or clone. Click "Next" to continue.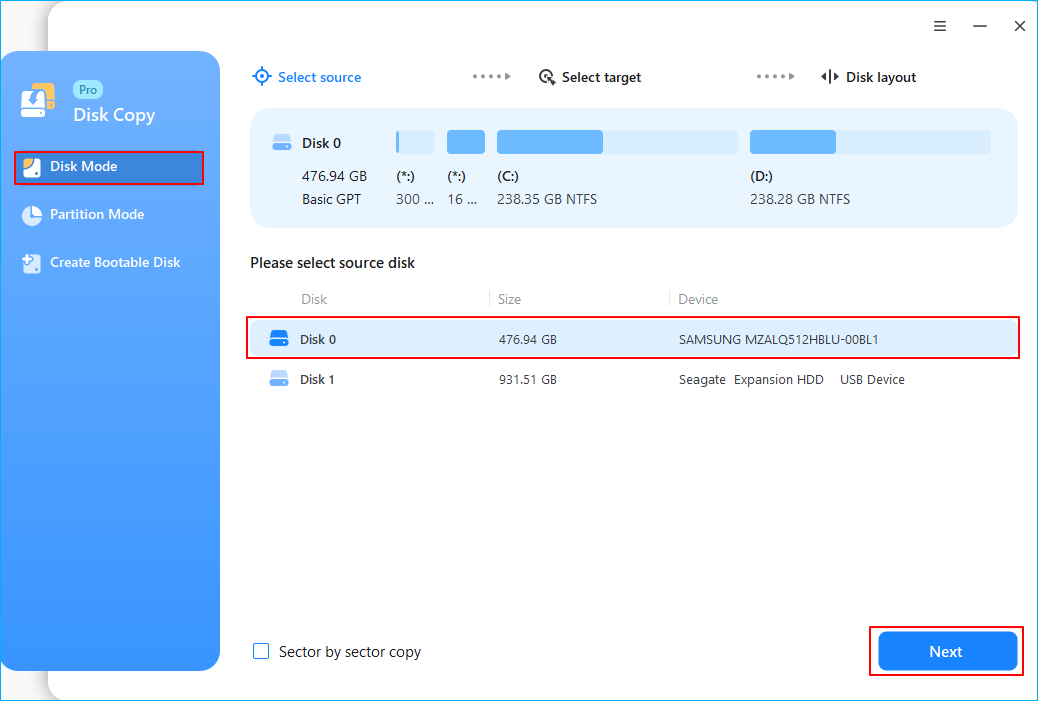 Step 2: Select the destination disk.
Note: The destination disk should be at least the same big or even larger than the source disk if you want to copy or clone the source hard disk.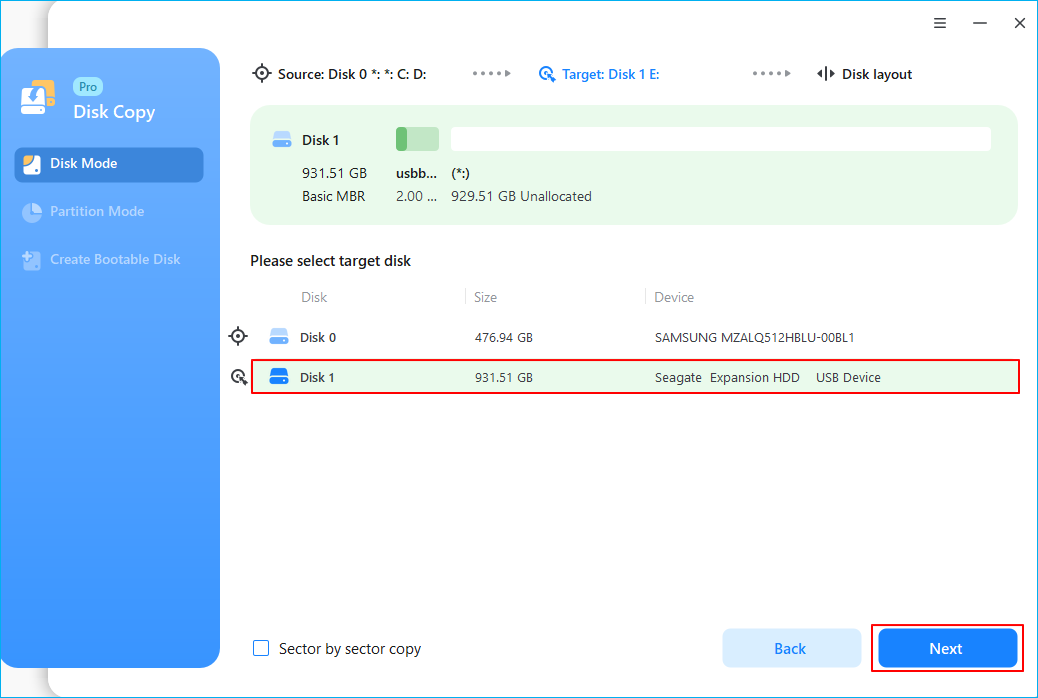 Step 3: Click "OK" to confirm if the program asks to erase data on the destination disk.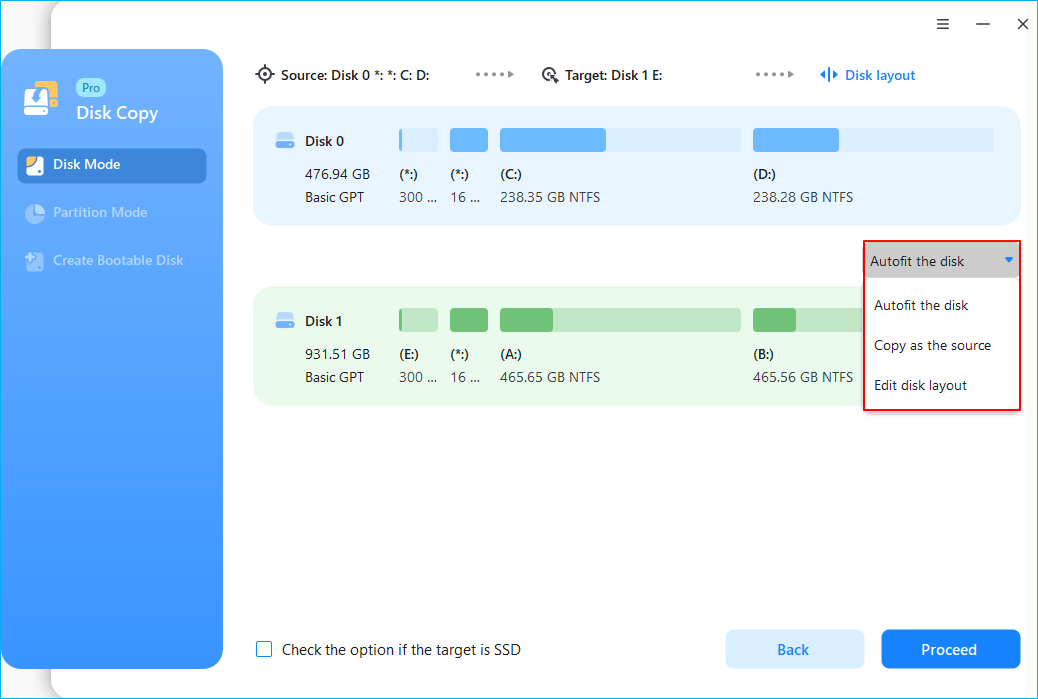 Step 4: Check and edit the disk layout.
If your destination disk is an SSD drive, do remember to Check the option if the target is SSD.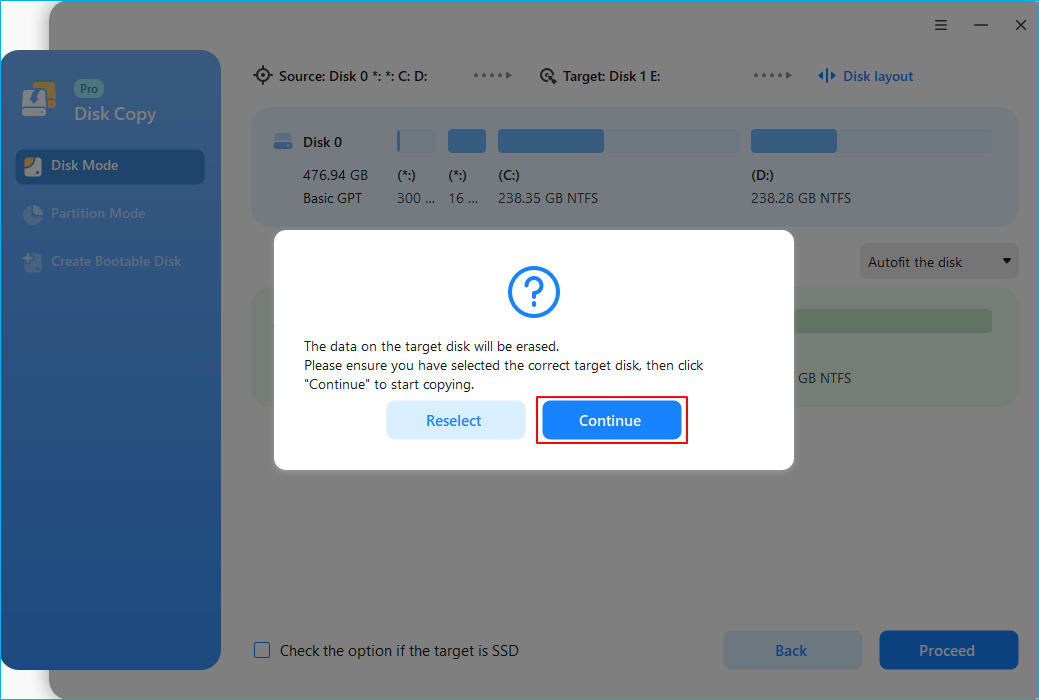 Step 5: Click "Proceed" to start the hard drive cloning process.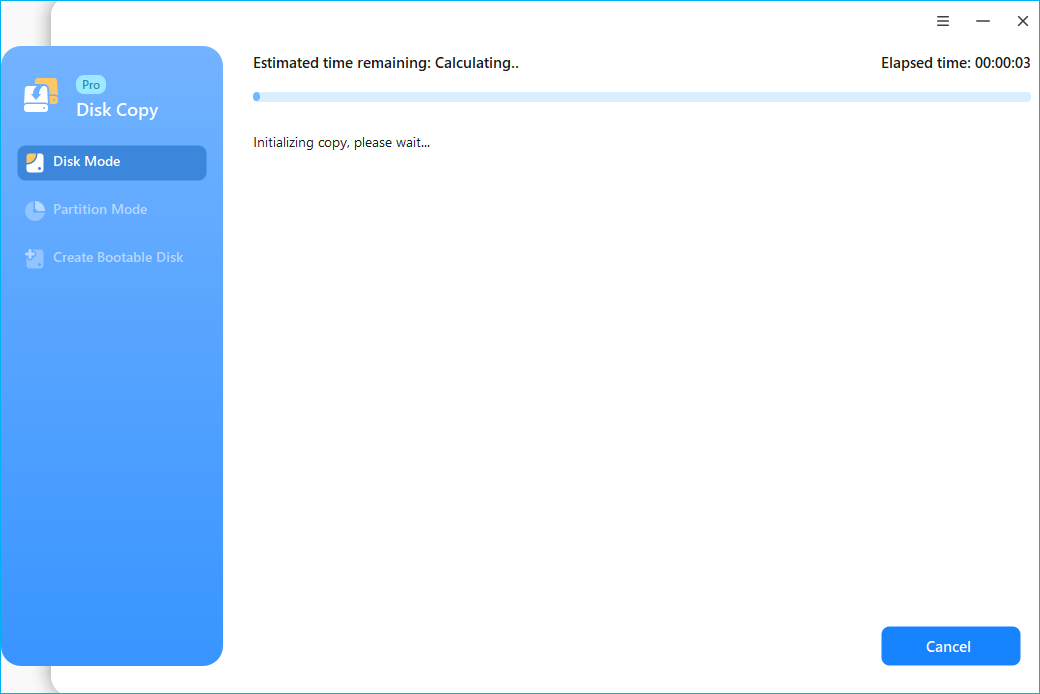 All you need to do is to wait for the process to complete. You can apply and activate this software to help you upgrade and clone the hard drive with bad sectors and restore data as much as possible.
And then shut down your computer, insert the newly upgrade hard drive to your computer and replace the old Western Digital hard drive, set the computer to boot from a new hard drive instead of the old one in BIOS. Then you can see the precious data you have restored.
 Tip

If your hard drive still can work with the existing bad sectors, back up your important data before you take actions to fix bad sectors. The following operations may cause data loss more or less.
Method 3. Fix Bad Sectors Using Western Digital Data Lifeguard
It would be an easy job as Western Digital offers a bad sector repair tool, Western Digital Data Lifeguard, to deal with the problem.
1) Download Data LifeGuard Diagnostic (WinDlg_124.zip).
2) Extract WinDlg_124.zip, right-click WinDlg.exe and choose "Run as Administrator".
3) Put a check mark on "I accept this License Agreement".
4) Click "Next". Let the program detect the installed hard drives on your PC.
5) Select and highlight the hard disk you want to test and click the "Run test" button.
6) In DLGDIAG, select "Option", choose "EXTENDED Test".
7) Click "Start", and then wait for the test to finish.
8) Click "Repair". When the hard disk drive repair is completed, reboot your PC.
Caution: Make sure to exit opened folders and files from the hard disk before running a test.