Page Content:
Windows XP was released in 2001 and is now considered an outdated operating system. But some data show that there are still close to ten million users who still insist on using WinXP.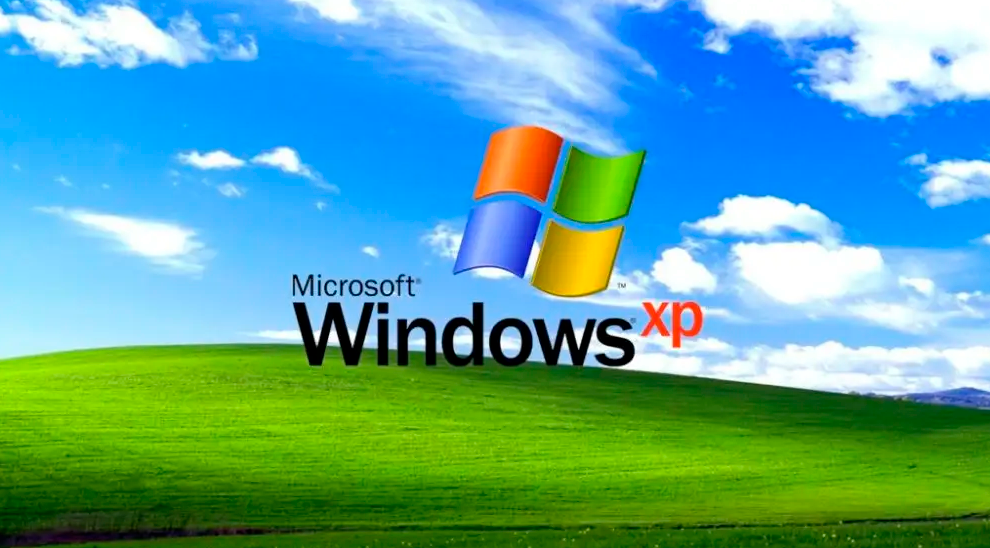 Why there are still so many users using Windows XP? Here are some possible reasons:
A fixed usage habit has been formed
Simple operational process
Low requirements for computer configuration
High upgrade cost: upgrading to Windows 10 costs $109
Some software can only run under Windows XP
Benefits of Using Windows XP Cloning Software
Microsoft doesn't offer the support service for Windows XP since April 2014, and Windows Server 2003 will end in July 2015. Therefore, the system is easy crash and be attacked by viruses. But with cloning software, you can reduce many risks. Windows XP cloning software is generally a third-party tool to protect Windows XP computers and data from various data loss situations.
No worry of system crashes or failing to boot
No need to reinstall the system
Data backup through cloning
Best Windows XP Cloning Software - EaseUS Disk Copy
EaseUS Disk Copy can create an exact copy of a hard drive or partition, allowing for easy restoration in the event of data loss. It supports multiple operating systems, including Windows 11/10/7/XP, etc. In addition, EaseUS Disk Copy is easy to use and can be installed on most computers with little or no technical knowledge. Overall, EaseUS Disk Copy is an excellent choice for those looking for a reliable and easy-to-use disk cloning solution.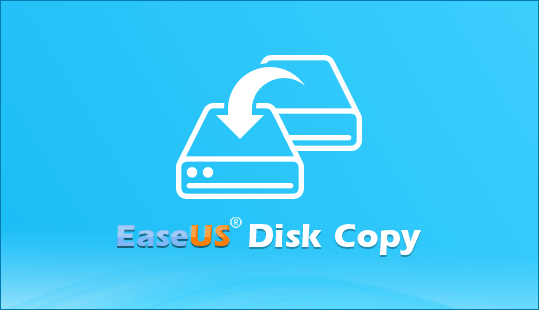 1. High speed and great performance
2. Extremely simple interface and operation
3. Support all types of files 
1. Not free
2. Only supports Windows
How to Clone Windows XP with EaseUS Disk Copy
There is no need to worry that the lack of relevant computer knowledge will cause difficulty in cloning the system. You only need to follow the steps below to complete the entire cloning process:
Prior Notice:
The "Sector by sector copy" asks the size of your destination disk to be at least equal to or larger than that of the source disk. Leave this feature unchecked if you wish to clone a larger hard disk to a smaller hard disk.
All data on the destination disk will be completely erased, so take care.
Step 1. To start copying/cloning an entire disk to another, choose this disk as the source disk under "Disk Mode" and click "Next".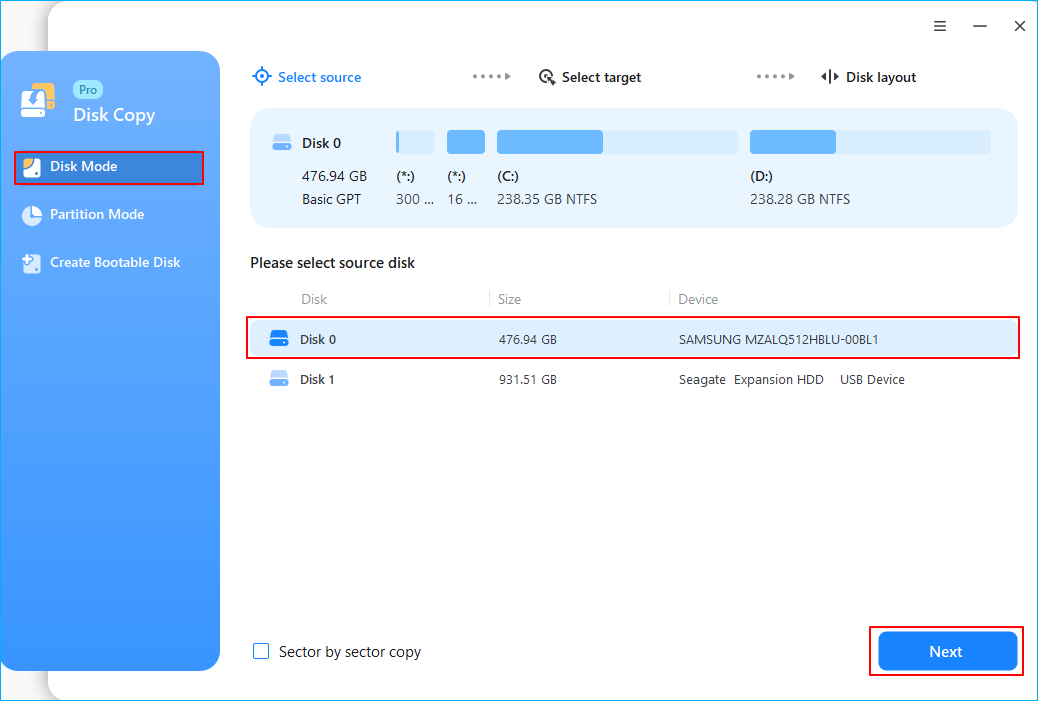 Step 2. Choose the other disk as the destination disk.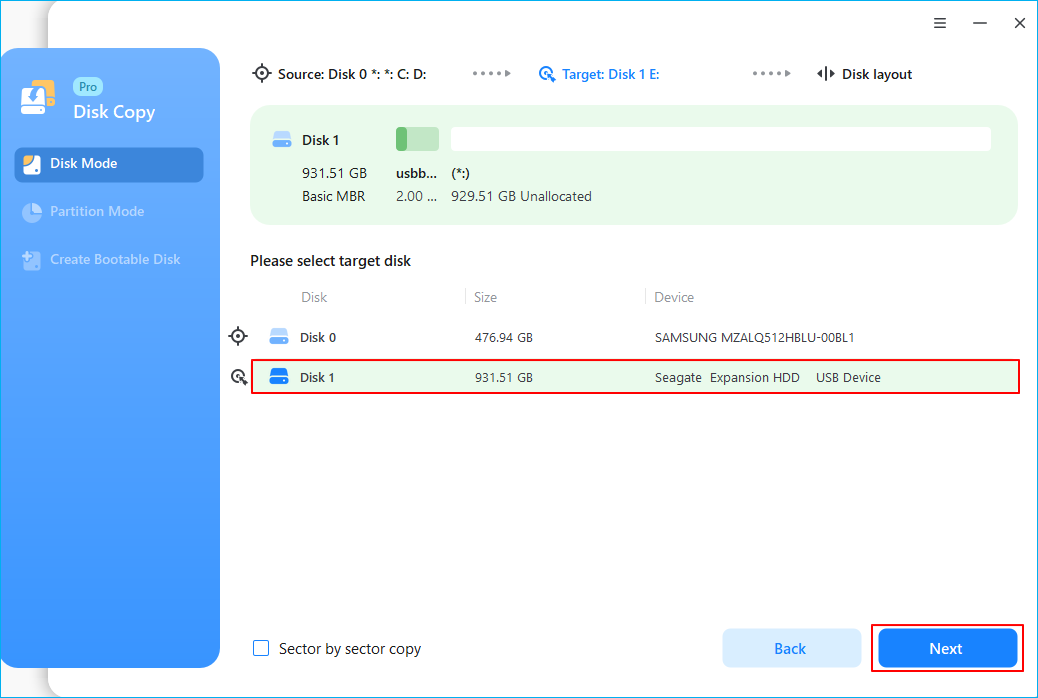 A message now appears, warning you that data will be lost. Please confirm this message by clicking "OK" and then click "Next".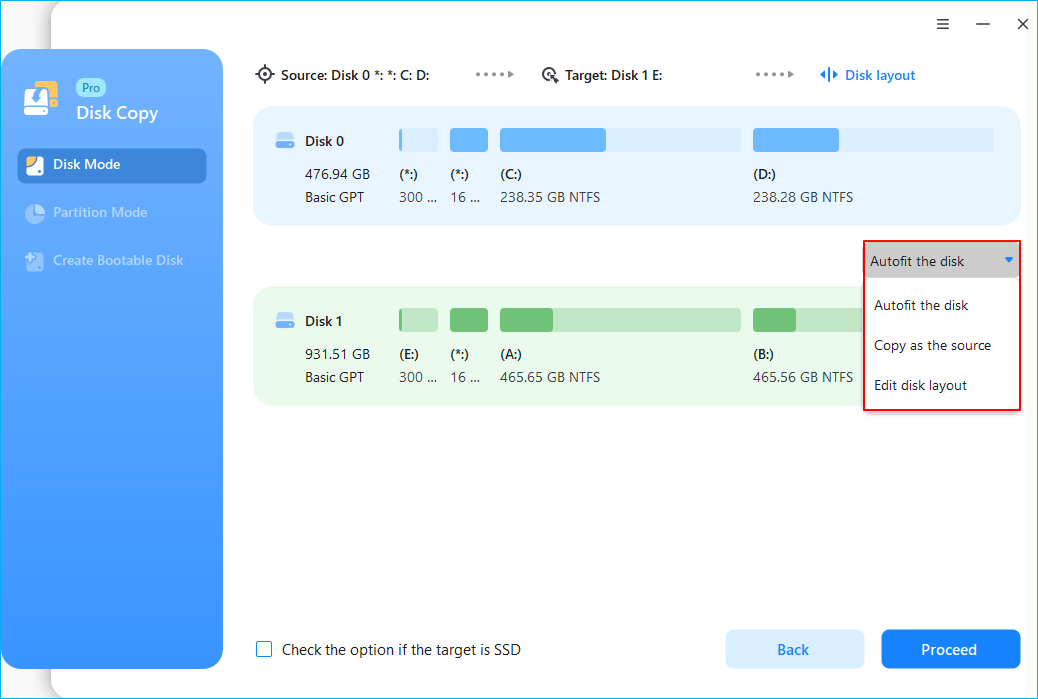 Step 3. Check the disk layout of the two disks. You can manage the disk layout of the destination disk by selecting "Autofit the disk", "Copy as the source" or "Edit disk layout".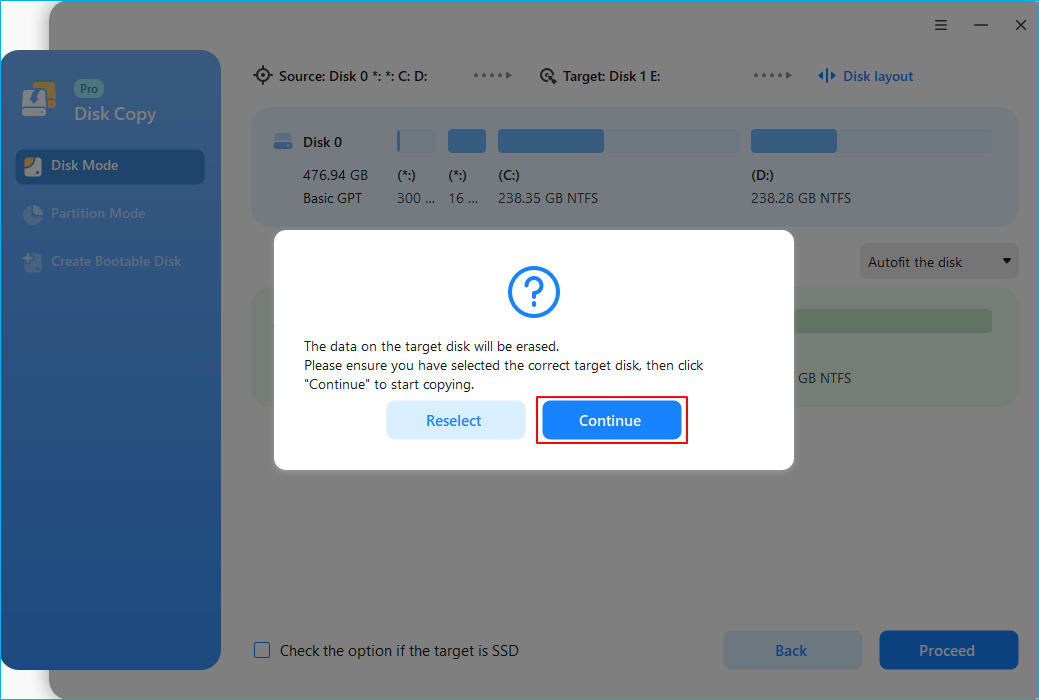 "Autofit the disk" makes some changes by default on the destination disk layout so that it can work at its best status.
"Copy as the source"does not change anything on destination disk and the layout is the same as source disk.
"Edit disk layout" allows you to manually resize/move partition layout on this destination disk.
Tick the "Check the option if the target is SSD" option to put your SSD in its best performance.
Step 4. Click "Proceed" to officially execute the task.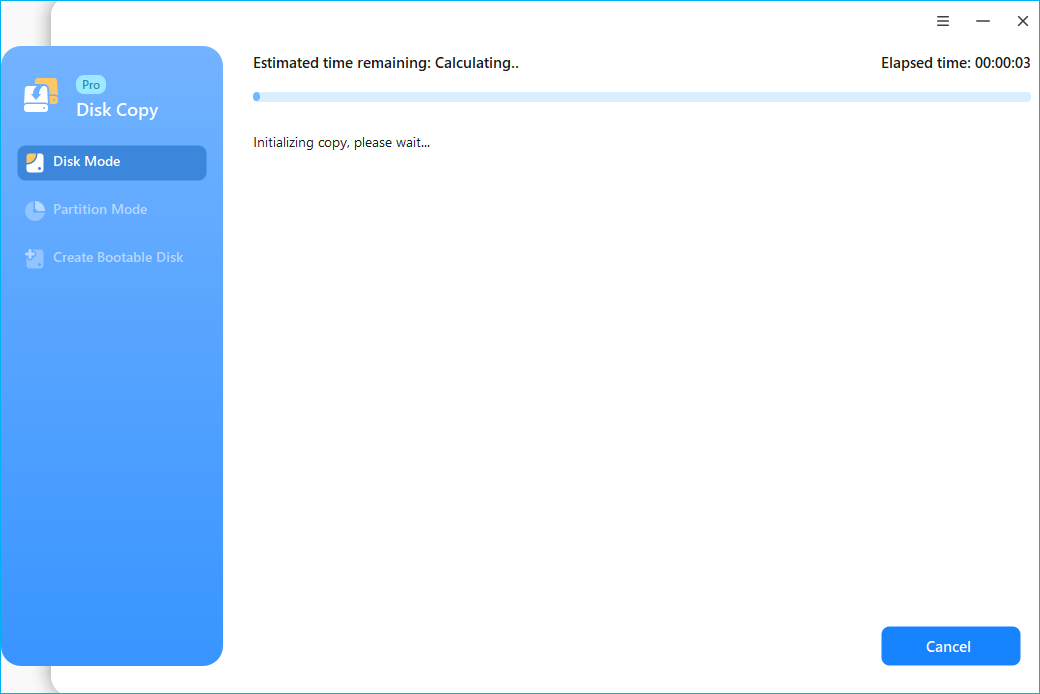 Conclusion
For Windows XP users, it's wise to do a clone at any time. So hurry up and clone your system with EaseUS Disk Copy.
EaseUS Disk Copy
Clone an old disk to a new one
Clone a small disk to a large one
Clone HDD to SSD
TRY IT NOW
Video Tutorial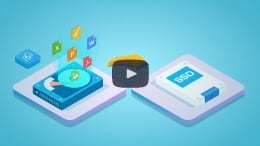 How to Clone HDD to SSD on Windows 10/8/7