What's the Best Microsoft Cloning Software?
A Microsoft cloning software is a tool that helps create copy versions of your computer's operating system, hard drives, essential applications, and system configurations.
You can set up a computer with a good cloning application, clone it, and install exact configurations on multiple computers. Simple, right?
That eases the process of replicating your Microsoft software for Windows 11/10/8/7. However, it's essential to note that Microsoft has never released disk cloning software or similar tools for any Windows version. What we have is third-party disk cloning software. They are easy to use and prevent data loss during a drive replacement/upgrade.
How to Choose a Cloning Software for Windows 11/10/8/7
Now that you understand how the Microsoft cloning software operates, the real question then arises. How do you choose the correct cloning software for windows 11/10/8/7? What are the features that determine the best cloning alternative for your PC and Windows version?
As we said, these software are third-party applications. Therefore, your choice of cloning software must meet the following criteria:
Reliable: data can be sensitive. Hence, the software must be sure to create exact copies of cloned system configurations.
Secure: must provide a guarantee that data stored on the backup cloud is safe and securely encrypted.
Effective: should be time-saving alternatives to set up multiple computers at the same time.
Ease of Usage: an excellent Microsoft cloning software should have a simple and user-friendly interface. 
Our recommended choice - EaseUS Disk Copy
EaseUS Disk Copy meets all these criteria and is our recommended pick. Anyone can use this cloning software for Microsoft Windows without much technical knowledge. You only need to follow the pop-up instructions in the set-up wizard's guide carefully. The following are the features of the EaseUS Disk Copy:
Clone HDD to advanced SSD: provides an easy transition to an advanced SSD disk that supports faster system boot time.
Upgrade to a bigger HDD: is your device running low on memory space? The EaseUS Disk Copy is the quick and reliable upgrade solution you need.
Backup current hard drive: data can be fragile and it requires frequent backups in case a system error arises. Using the EaseUS cloning software to copy the hard drive data bit by bit to another one can help backup everything on your hard drive in an accessible way.
Migrate Windows 11/10/8/7 to a new hard drive: enjoy the ease of setting up a new computer for family or work with exact configurations as an existing one without the rigorous stress of manual installations.
Replace the faulty hard drive: switch your malfunctioning hard drive to a newer one with EaseUS cloning software. Never lose important data again while changing hard drives.
Follow the how-to guide to clone hard drive for Microsoft Windows 11/10/8/8:
Step 1. Download, install and run EaseUS Disk Copy on your PC.
Click "Disk Mode" and select the hard drive that you want to copy or clone. Click "Next" to continue.
Step 2. Select the destination disk.
Note: The destination disk should be at least the same big or even larger than the source disk if you want to copy or clone the source hard disk.
Step 3. Check and edit the disk layout.
If your destination disk is an SSD drive, do remember to Check the option if the target is SSD.
Step 4. Click "OK" to confirm if the program asks to erase data on the destination disk.
Step 5. Click "Proceed" to start the hard drive cloning process.
Conclusion
Are you still looking for the best Microsoft cloning software? Try our recommended EaseUS Disk Copy tool today. It saves you the time of manually installing your Windows 11/10/8/7. Once you're done with the set-up, it runs automatically and requires little added effort to create the cloned disk version.
Was this page helpful? Your supoport is truly important to us!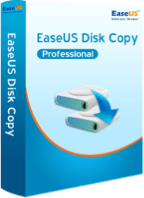 EaseUS Disk Copy
EaseUS Disk Copy is a well designed and very easy-to-use HDD/SSD cloning and migration tool, a tool which should be ideal for anyone wanting to quickly and easily migrate an existing system disk to a new disk (or newly installed SSD drive) with the minimal of configuration required.
Updated by

Larissa has rich experience in writing technical articles. After joining EaseUS, she frantically learned about data recovery, disk partitioning, data backup, and other related knowledge. Now she is able to master the relevant content proficiently and write effective step-by-step guides on computer issues.…

Read full bio

Written by

Jean is recognized as one of the most professional writers in EaseUS. She has kept improving her writing skills over the past 10 years and helped millions of her readers solve their tech problems on PC, Mac, and iOS devices. …

Read full bio