You will need to clone your hard drive when you are replacing a broken drive, or you are planning to upgrade into a faster solid-state drive. Whatever be the reason, it can often be quite inconvenient when you are switching from one hard drive to another. Things become much more complicated when you have an operating system or important documents and media files on the hard drive.
Copying files manually could end up taking a long period and a lot of man-hours. This is when it is easier to clone your hard drive. There are a few ways to clone the hard drive that you can try out, and each of them will surely have its own set of advantages. You will also be able to clone a hard drive in Windows 10 operating system, including creating a Windows 10 system image for all the system drives.
There is some reliable software available with the help of which you will easily be able to clone a disk, and it will automatically do it for you.
How Can I Clone My Hard Disk Without Software?
If you are trying to clone a hard drive without software in Windows 10, then it is not possible. Microsoft does not include any kind of tool in its operating system for making an exact copy of a hard drive in Windows. You will be able to copy all your files from one drive to another, but it will be time-consuming. It is not successful when you will be trying to copy system files from one hard drive to another. You will need to take help from cloning software or hardware to do an exact copy.
A lot of people try to avoid using software to clone even when they give out guaranteed results. Though disk cloning software is easy to get, and the result is usually guaranteed, still a few people are looking for manual method due to the following reasons:
1. Don't want to pay for software
Almost all the software which is capable of cloning hard drives is not available for free. You have to purchase the software to be able to use it properly on their hard drives.
2. Don't trust software, worrying about privacy leaking or ruining the computer
Since all the cloning software does not advertise a lot, not a lot of people know about them. Most people have the feeling that this software is not at all reliable and they will copy and leak all the information from the user's software. This is not at all true as the software is extremely safe to use and all the data is kept secure.
In this regard, to do it yourself to migrate Windows OS and personal data to a new hard drive, you can consider a system restore to a new hard drive, and manually copy and paste some of the removable data files from one hard drive to another.
How to Restore System Image to a New Hard Drive
If you are looking to clone your hard drive, then one of the best methods is by creating a Windows 10 system Image. This will help users copy the entire drive and paste it into the new drive later
Step 1. Right-click on the Windows Start menu and go to settings.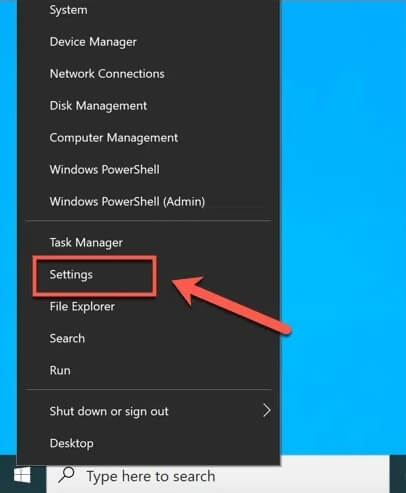 Step 2. Go to the Windows Settings menu, click on Update & Security and then go to Backup and then select Go to Backup and Restore.
Step 3. The Backup and Restore Window will be dispalyed and all you need to do is press create a system image from the left-hand side menu.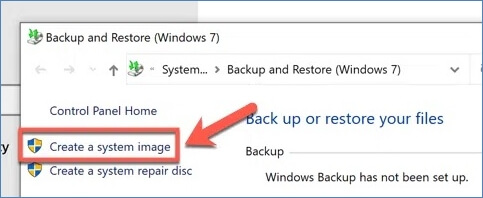 Step 4. In the next step, simply select the location to save the disk image from the options available. The file can be saved to another drive or multiple DVDs. Once everything is done, press Next.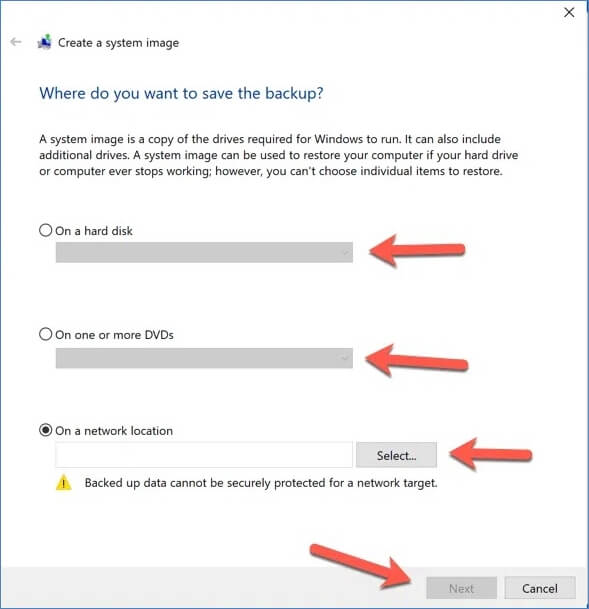 Step 5. If there are multiple drives connected, then users will have to manually select which drive they want the system image. Once that is selected, click on Start backup.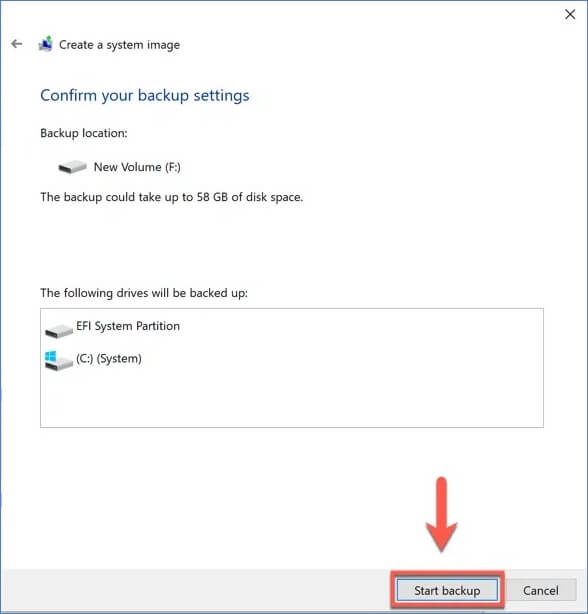 EaseUS Disk Copy Clones Everything to a New Hard Drive 
Manual solutions take up a lot of man-hours and keeping track of all the files is quite impossible. In manual solutions, users will also not be able to copy all the partitions and system files into another drive.
As a safe and professional disk clone utility to make a copy of the hard drive, EaseUS Disk Copy is capable of upgrading your disk to a larger one without having to install Windows operating system again. The software is compatible with Windows 11, 10, 8, and 7.
Disk Cloning software is quite easy to use and they do not need a lot of attention or time from the users. Disk cloning software is also able to successfully copy all the system files and partitions into the new drive.
If you need to clone your hard drive, then there is no better software available in the market than EaseUS Disk Copy. It will copy all the files and partitions and there will not be a single file missing from the clone hard drive. This software is designed specifically for migrating operating systems and data from one hard drive to another. 
How to Clone a hard drive with EaseUS Disk Copy
Step 1. Download, install and run EaseUS Disk Copy on your PC.
Click "Disk Mode" and select the hard drive that you want to copy or clone. Click "Next" to continue.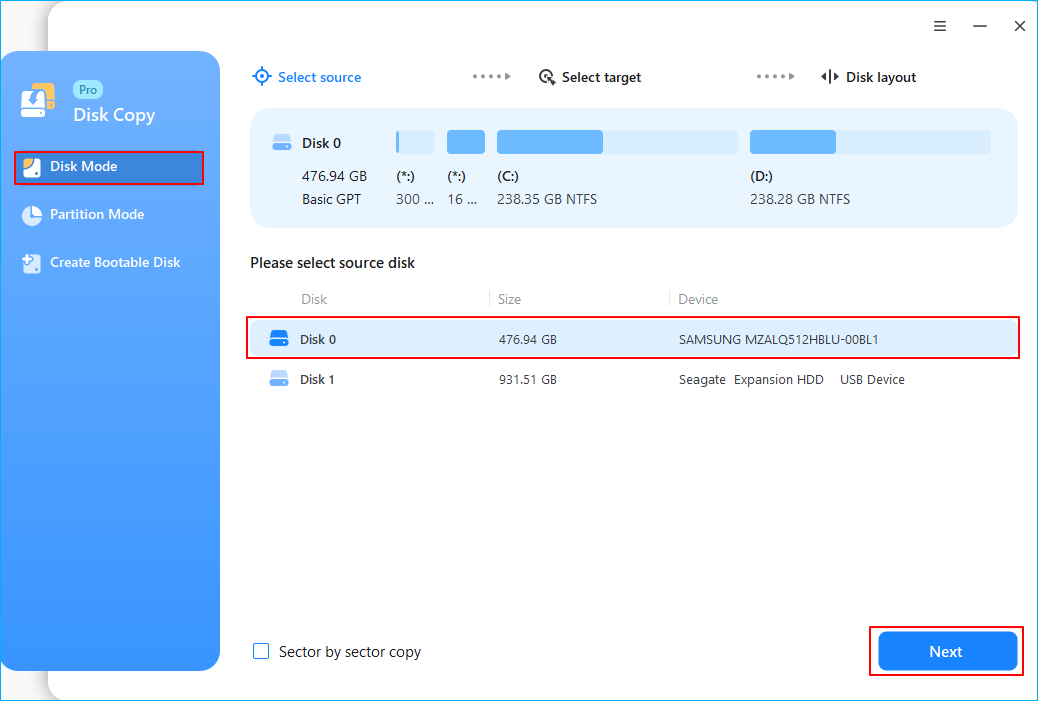 Step 2. Select the destination disk.
Note: The destination disk should be at least the same big or even larger than the source disk if you want to copy or clone the source hard disk.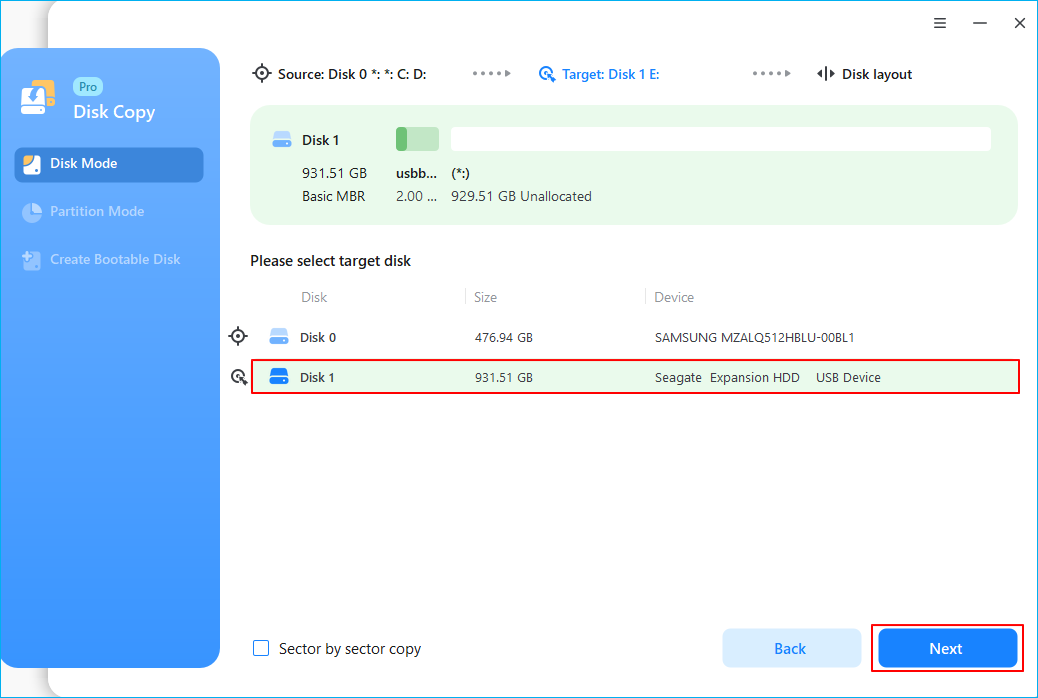 Step 3. Click "OK" to confirm if the program asks to erase data on the destination disk.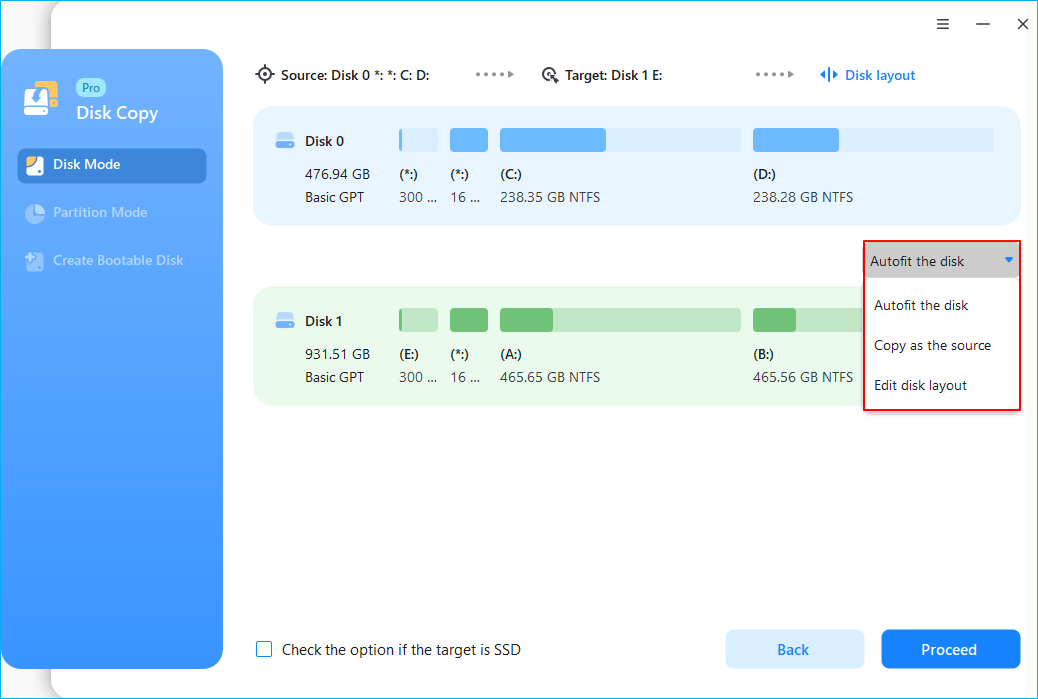 Step 4. Check and edit the disk layout.
If your destination disk is an SSD drive, do remember to Check the option if the target is SSD.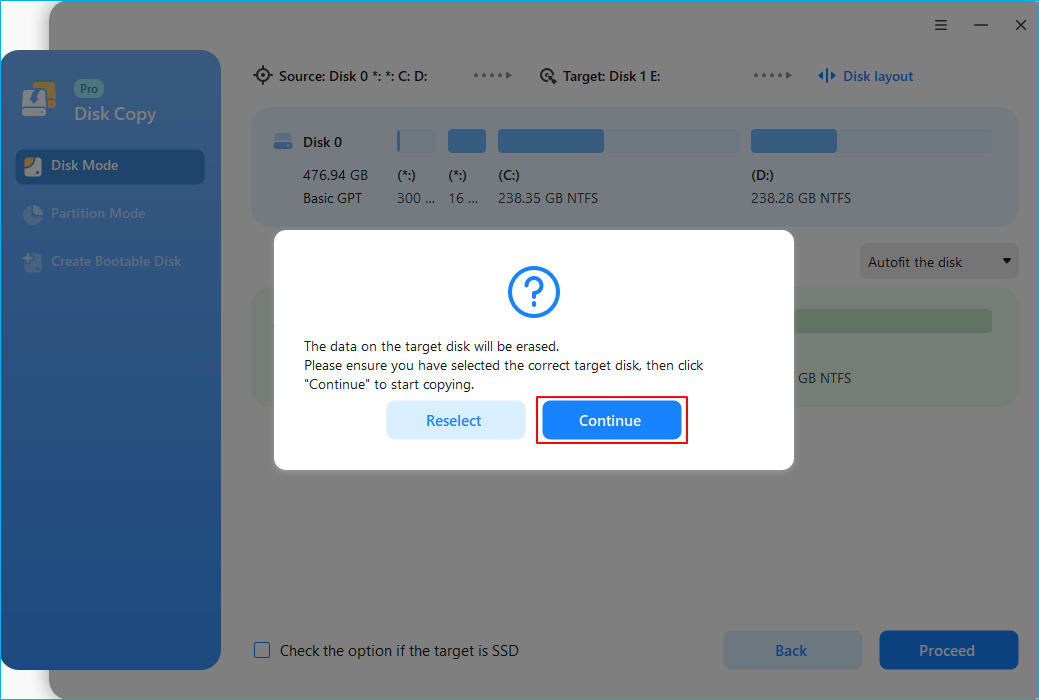 Step 5. Click "Proceed" to start the hard drive cloning process.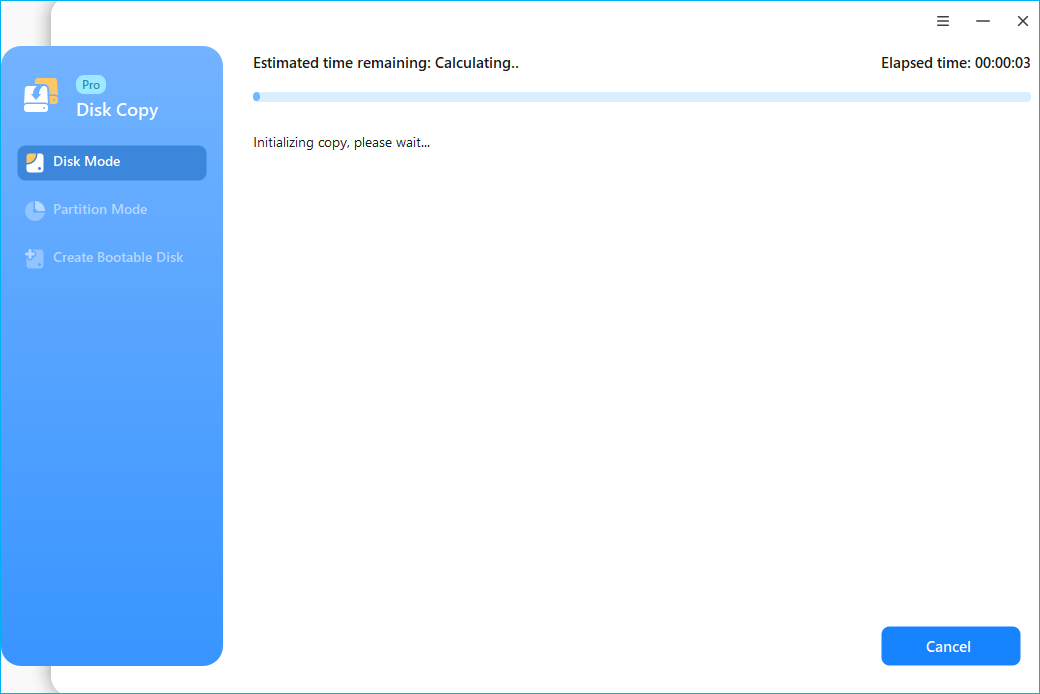 Conclusion
Hard drive cloning is not as hard as it looks as there is multiple software available in the market which will do the work for you. If you are not willing to use software, things become a bit complicated as you will have to complete the process manually. When you are manually making the copy, you will face issues with a few system files and making an exact clone hard drive is not possible.
EaseUS Disk Copy
Clone an old disk to a new one
Clone a small disk to a large one
Clone HDD to SSD
TRY IT NOW
Video Tutorial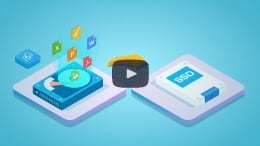 How to Clone HDD to SSD on Windows 10/8/7