Why need to clone Windows 7 hard drive to a new one?
Have you just upgraded your operating system from Windows XP or Vista to Windows 7 on your old hard drive? However, after installation, you may find that there is not enough space on your hard drive and you always get an error message "Low disk space" popping up every minute.
This problem may be solved with the free partition manager software by extending the system partition with the free space. However, if your old disk runs out of space and all the files on the hard drive such as your precious photos, favorite films, etc. cannot be deleted, then you need to upgrade to a new and bigger drive.
In this situation, a professional disk clone and backup software working with Windows 7 will help to upgrade the old disk to a new and bigger one with all the content with you.
Download best Windows 7 disk cloning software to clone Windows disk
EaseUS Todo Backup enables you to clone or move windows 7 to a new drive. Moreover, its latest version has been released such as Windows 10/8.1/8 etc are all supported.
Besides upgrading to new hard disk, if you want to buy a new computer to replace your old one, EaseUS Todo Backup with recover to dissimilar hardware function would allow you to migrate your data to the new computer without reinstalling the windows.
Actually, the way to clone Windows system disk or other non-system disks to a new one would be much safer and more convenient than reinstall Windows and load all applications all over again. Please follow the detailed step-by-step instructions to clone the disk. Before that, you may download and install a full version of this software and then start.
Steps to clone Windows 7 disk with best EaseUS disk cloning software
1. Launch EaseUS Todo Backup and click Clone.
Select source disk you want to clone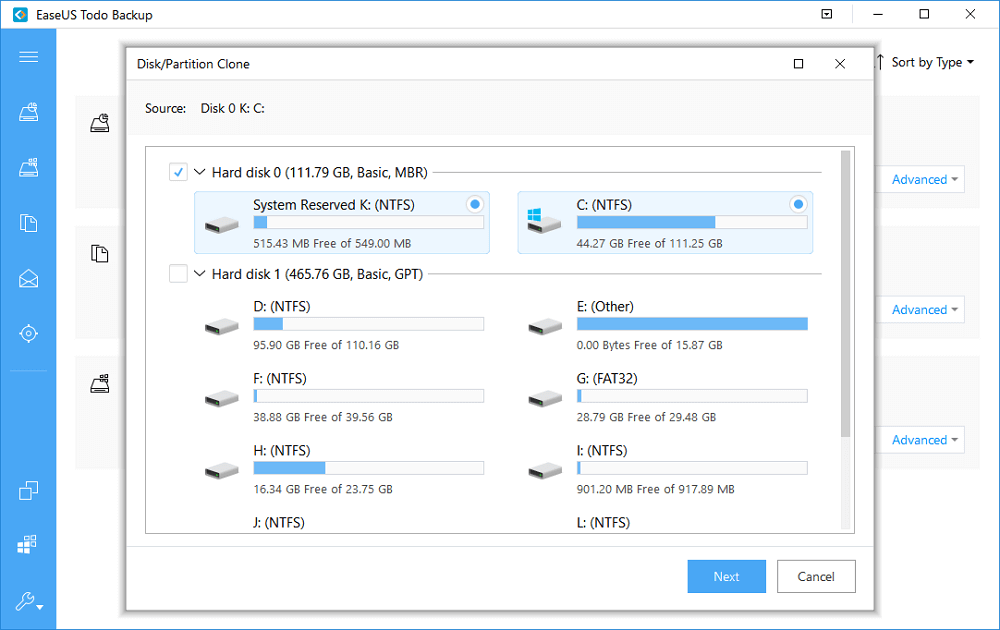 2. Select the destination disk (Windows 7 disk).
Under Advanced options, sector by sector clone option enables you to clone all sectors from the source disk to the destination disk.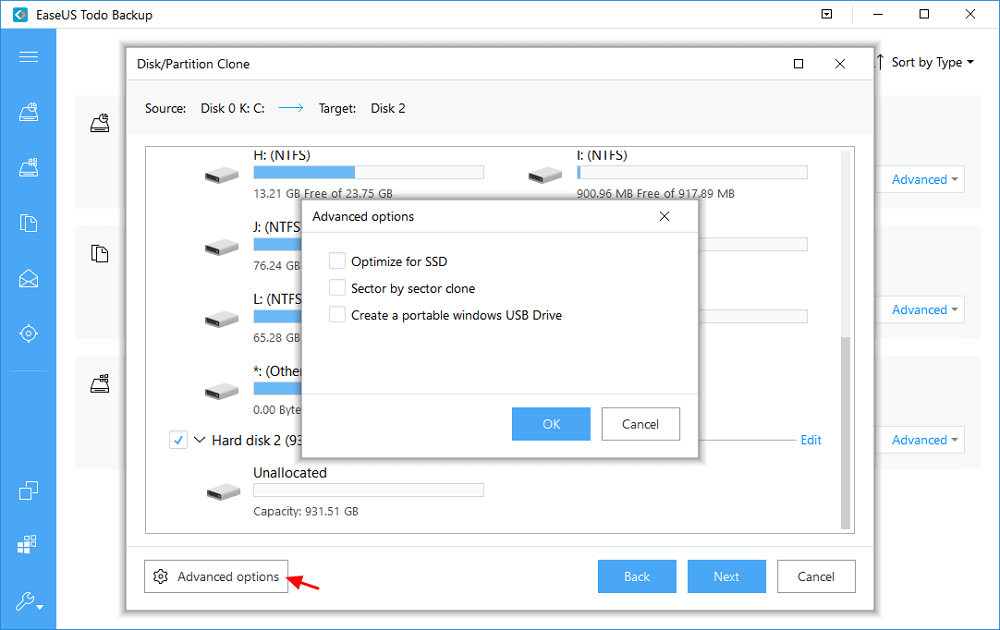 3. Preview the disk layout after cloning.
Click Proceed to execute Windows 7 disk cloning.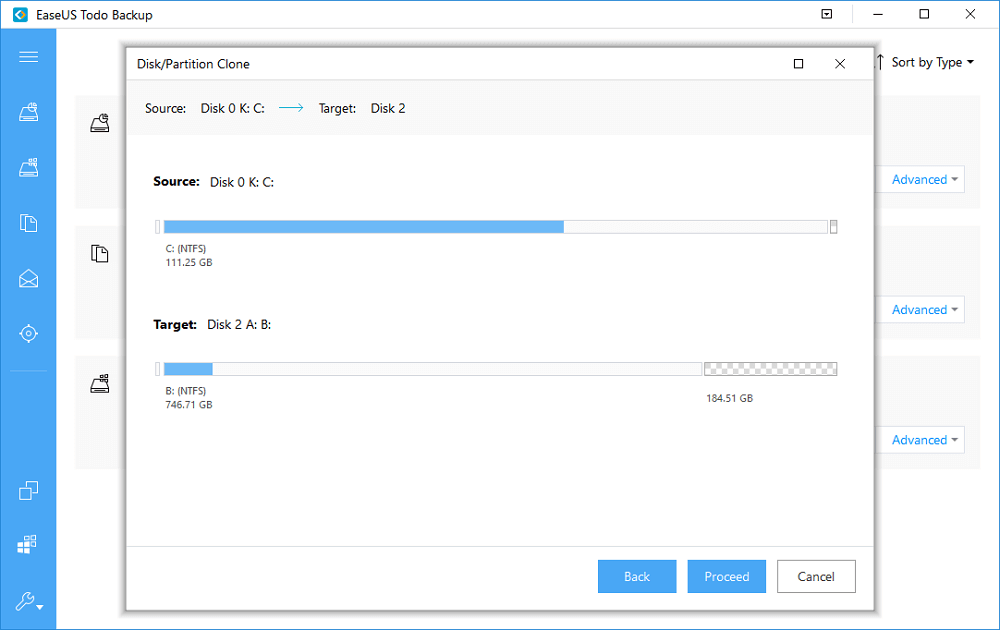 Tips: If you want to boot the computer from the cloned disk, please use Disk clone function, because only cloning C partition cannot ensure you can boot the computer from the cloned disk.
Besides cloning disk, EaseUS also provides file backup, disk backup, full backup, incremental backup, differential backup, schedule backup, etc. features to protect your data.