In this article you'll learn:
Which Program Supports Cloning Encrypted Hard Drive?
"Does anyone know which disk cloning software fully supports cloning the encrypted hard drive? I got two computers, and the memory of one now needs upgrading to a larger size HDD, while the other I'm thinking to replace it with a Solid State Drive. I use TrueCrypt and BitLocker by the way."
To keep data security and prevent privacy leak, many businesses are getting used to applying Windows encryption feature or some third-party drive encryption software to encrypt the hard drive, giving anyone else no access to the disk data unless he/she knows the hardware code or encryption password.
When it comes to cloning hard drive that is encrypted/locked, people encountered many obstacles like the encrypted hard drive is recognized as an unknown hard drive. If they want to clone the encrypted hard drive, without a password, they may use the sector-by-sector clone software to make this work. But it's better to unencrypt your hard drive in advance to make sure that the cloned data can be used.
However, they don't know what software is the best to clone a hard drive to SSD or HDD, and some of whom cloned encrypted hard drive successfully cannot boot from the target drive, which is also encrypted as the source disk. In a word, they failed to clone encrypted hard drive in various scenarios.
EaseUS Todo Backup Guide: Sector-by-sector Clone Encrypted Hard Drive to HDD/SSD
When you failed to clone the encrypted hard drive, no matter what cloning program you were using, it's time to switch to EaseUS Todo Backup, which allows sector by sector clone for any encrypted hard drive to SSD or HDD with larger capacity.
By using EaseUS free backup software to clone an encrypted hard drive, technically, the target disk will also in an encryption state, just the same as the source disk. You can try either clone encrypted hard drive directly or decrypt/unlock the source disk before cloning, in this case, the target disk won't require an encryption password.
Tips

You can definitely use EaseUS software to clone an encrypted hard drive, however, if the exact hard drive has OS installed, to ensure a normal boot from the cloned hard drive, please make sure that you decrypted the hard drive before taking the following steps to start the clone.
STEP 1. Launch EaseUS Todo Backup and go to "Clone" feature.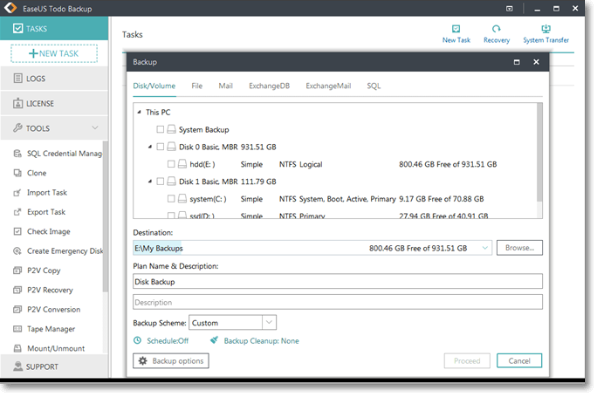 STEP 2. Select the source disk you want to clone and then click Next in the Disk/Partition Clone window.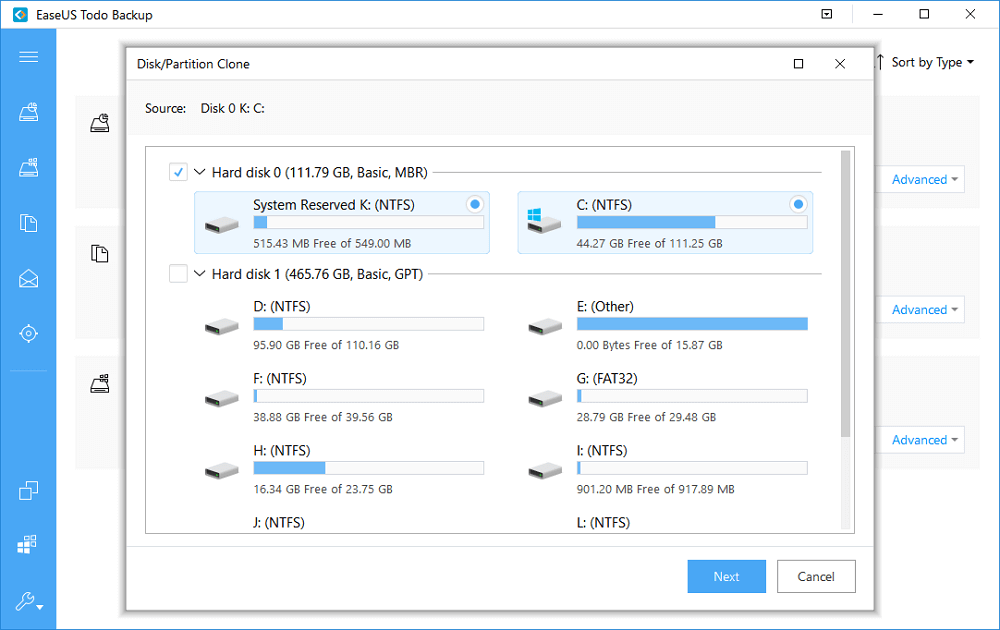 STEP 3. Select the destination disk and then click Next.
Here, under Advanced options, you can find the Sector by sector clone option, tick this option, then you can clone all sectors from the source disk to the destination disk. If you're cloning encrypted hard drive to an SSD, tick Optimize for SSD to improve SSD performance.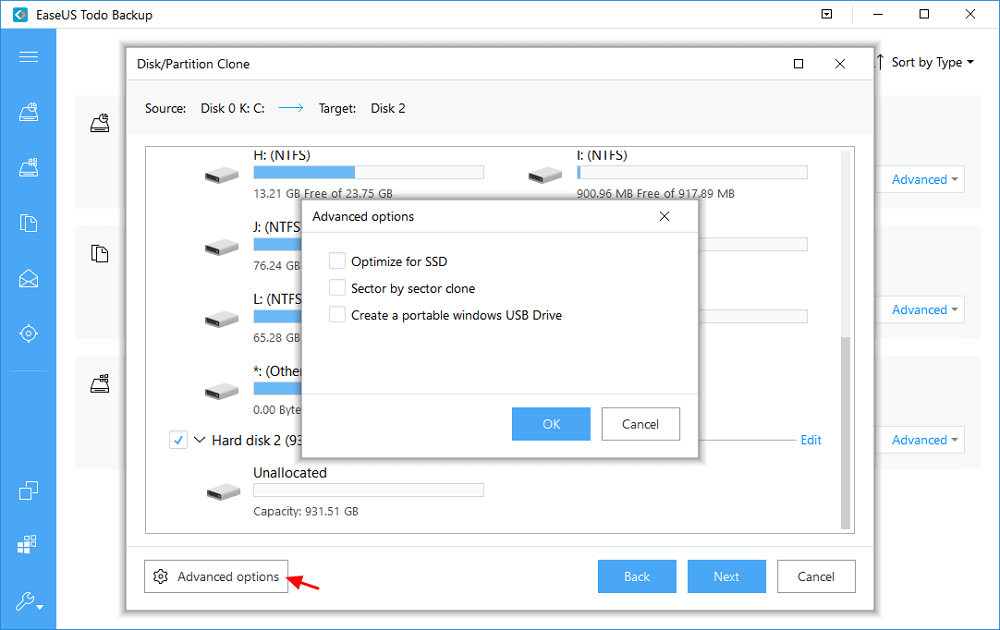 STEP 4. Preview the disk layout and then click Proceed to execute the disk cloning.