Overview of EaseUS Todo Clone Software
EaseUS todo clone software, as you may have heard of for long, provides all-in-one computer backup and disk cloning solutions for home and office users, small to medium businesses and large companies. It has become the most popular Windows free backup software in recent years, with a highlighted free feature that is widely applied by millions of customers all over the world: disk copy, disk clone sector by sector.
The advantages of the sector by sector clone hard drive are apparent. By cloning disk, you can migrate Windows OS from HDD to SSD without reinstallation, while sector by sector clone ensures that target hard disk or partitions keep identical properties (drive status, drive size, drive letter, the number of volumes, etc.)with the source disk or partitions. EaseUS sector by sector clone feature is significantly helpful when you prefer an exact look of the old disk on a new disk.
Sector by Sector Clone SSD/HDD Tutorial
EaseUS todo clone feature allows users to transfer all data including system, personal documents, media files and everything to an upgraded disk, like a brand new HDD, larger HDD, efficient SSD with higher performance and other external storage disks. Once sector by sector clone is checked, even if the sector on source disk is blank or logically bad, it'll be copied to the destination disk without neglect. Learn how to perform the sector by sector clone HDD/SSD with EaseUS todo clone software.
Step 1. Launch EaseUS Todo Backup Free and go to "Clone" feature.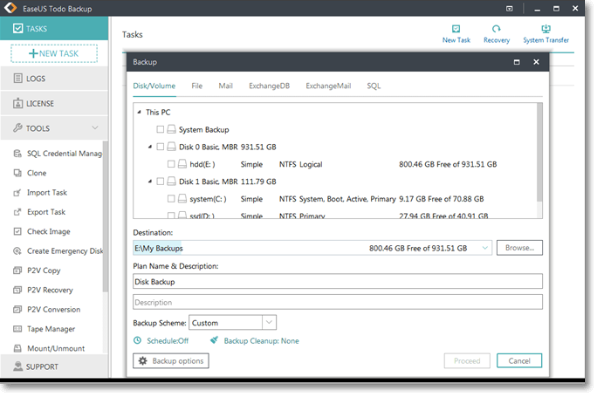 Step 2. Select the source disk you want to clone and then click Next in the Disk/Partition Clone window.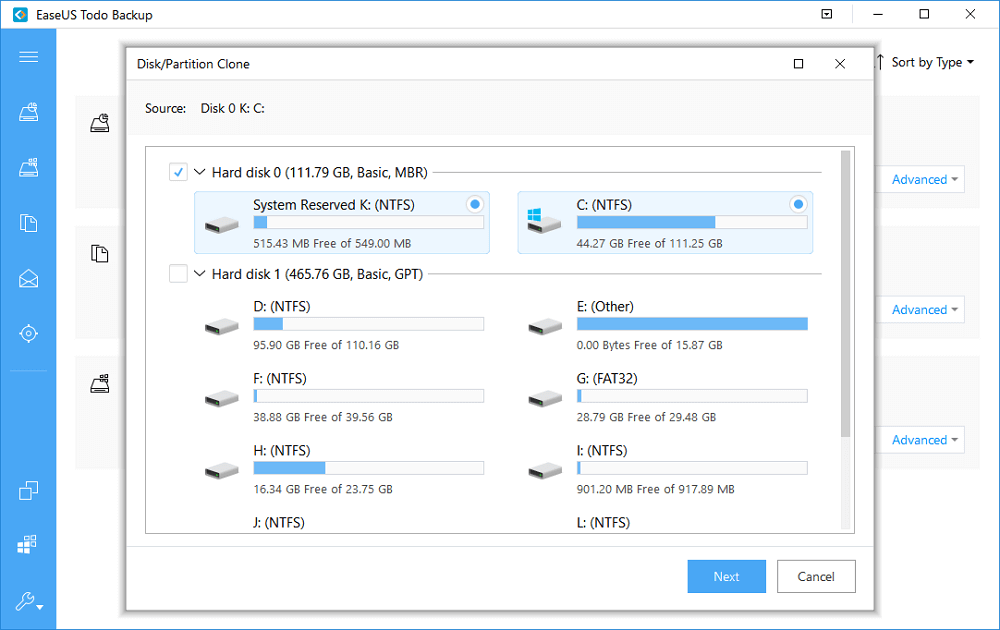 Step 3. Select the destination disk and then click Next.
Here, under Advanced options, you can find the Sector by sector clone option, tick this option, then you can clone all sectors from the source disk to the destination disk. If you're clone hard drive to an SSD, tick Optimize for SSD to improve SSD performance.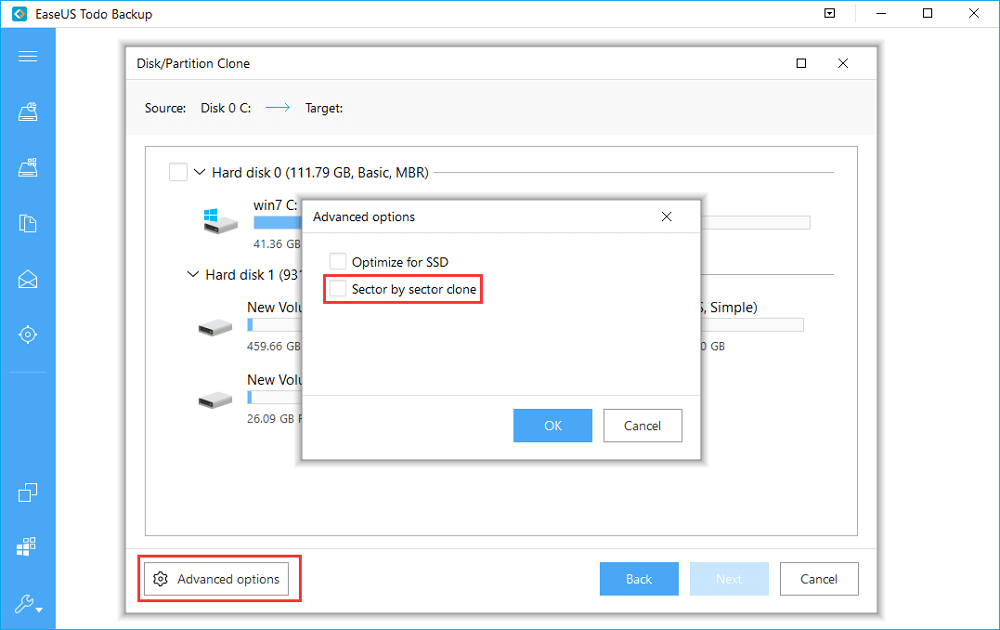 Step 4. Preview the disk layout and then click Proceed to execute the disk cloning.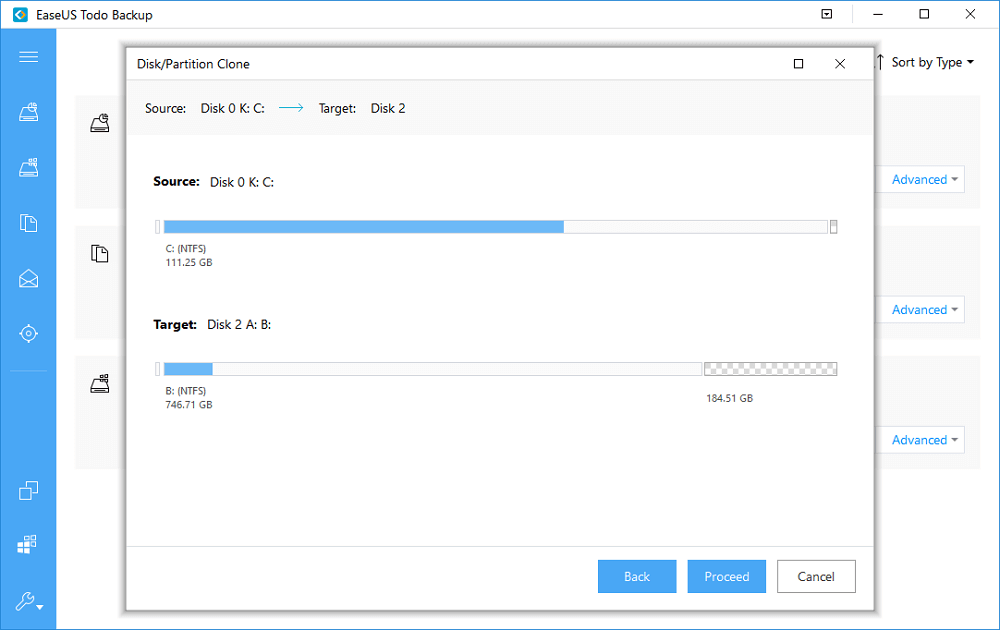 After the operation is done, close EaseUS todo clone software. Go to Windows Disk Management to check if the cloned disk is exactly the same as source disk. For Windows 7 computers, navigate to My Computer -> Manage -> Storage -> Disk Management. For Windows 10 computers, navigate to This PC -> Manage -> Storage -> Disk Management.