Your computer runs slower with Windows 10 since the disk is almost full? Are you trying to transfer all your present hard disk data including Windows 10 into a bigger HDD or SSD so to optimize your computer? Best free clone software makes it free and easy for Windows 10 disk clone now. If you are planning to upgrade Windows 10 hard disk, read the following tips to make Windows 10 disk clone and optimize your PC now.
Why need Windows 10 disk clone?
Windows 10 disk clone is a very effective method for Windows users to upgrade their computer hard disk to a bigger one so to optimize computer. In order to get a fast running speed, some users even choose to clone Windows 10 hard disk drive to SSD which works faster and more efficient than ordinary hard drives.
Though you may not lose data by copying data one by one to the new hard drive or SSD, you'll also need to reinstall Windows 10 on the new disk. Windows 10 disk clone will effectively avoid Windows 10 reinstalling and data copying issues for you. How to clone Windows 10 disk without reinstalling the system? Don't bother. Here the next you'll find the exact solution for your case.
Clone Windows 10 disk with Free EaseUS clone software
Nothing can be much better than find a free method to free clone Windows 10 disk without reinstalling the system. Free Windows clone software from EaseUS makes it possible for you and you'll be able to clone everything cloned to a new HDD/SSD exact the same. How?
EaseUS Todo Backup Free allows you to perform Windows 10 disk clone with simple clicks and it's sector by sector feature allows you to clone every file to a new hard disk with ease. Free download this software and connect the new HDD/SSD with your PC and follow next tutorial steps for Windows 10 disk clone now.
1. Launch EaseUS Todo Backup Free and click Clone.
2. Choose the source disk (Windows 10 disk) to clone and click Next.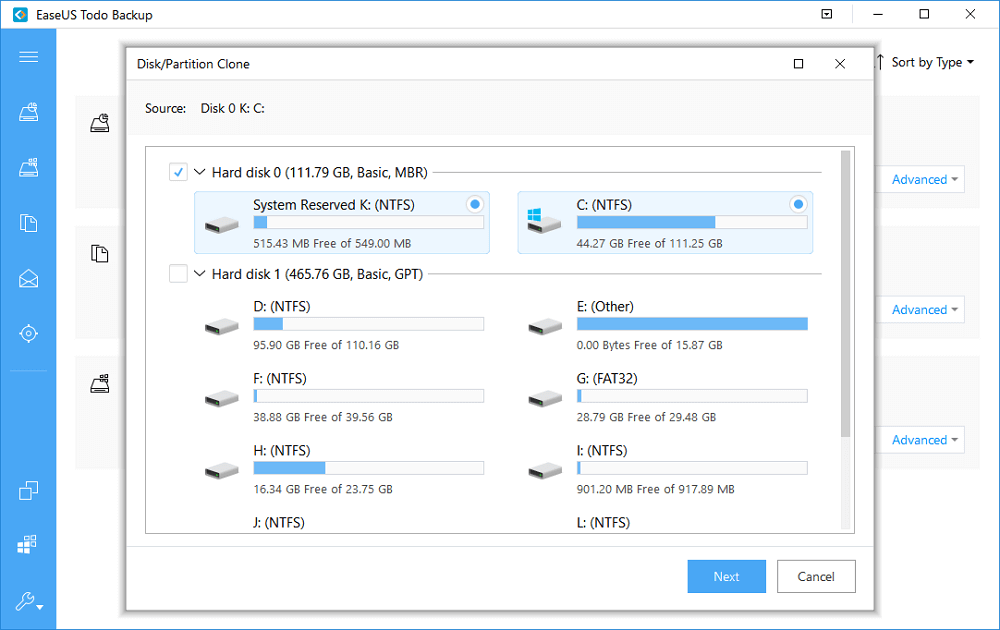 3. Choose he destination disk (the new HDD/SSD) and click Next.
If you are cloning Windows 10 to SSD, don't forget to tick Optimize for SSD which will give you a faster new Windows 10 computer.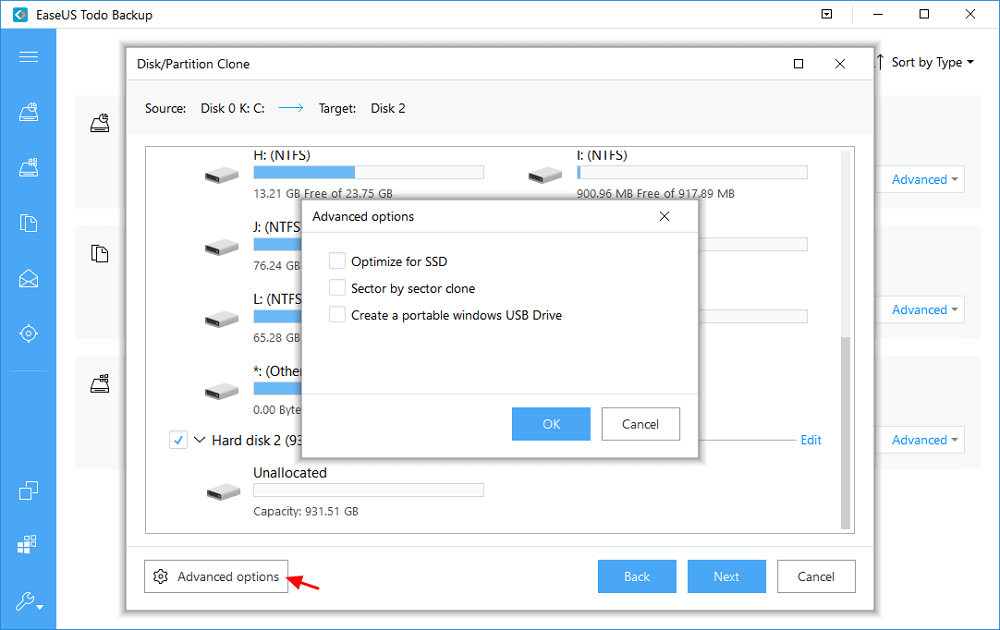 When the layout of Windows 10 disk clone appear, click Proceed.
After this, you can reboot PC and continue to use Windows 10 on your new hard disk or SSD without reinstalling. Then you can choose to remove or use the old Windows hard drive disk as a storage device for your computer.