Why Is It Necessary to Backup C Drive to External Hard Drive
C drive is what we called the "system drive". Computer's booting problem is usually resulting from system data error or system drive error. If users just simply move the system data to other places, it is very likely that the machine cannot boot properly, or some programs cannot run as usual. The operating system and applications can be reinstalled, but it may be difficult or impossible to recreate your system files. So a C drive back up to the external hard drive is a good choice.
For one thing, an external hard drive is easy to use, portable and increasingly cheap. You just need to plug it into a computer using USB port when you need to backup and pull out when all the operation is done. For another, once the backup is done and the external hard drive is disconnected, your data is not affected by computer. It is an efficient way to protect your data security.
How to Backup C Drive to External Hard Drive
As we all know, there are lots of backup software on the market. When you choose one way to backup your data, you must consider the price, convenience and the result, the amount, and size of your files. EaseUS Todo Backup can give you the best user experience. It is a professional, steady, easy-to-use software which enables you backup C drive to external hard drive easily.
This free backup tool also offers safe hard drive disk copy/clone solution to transfer your data from the old disk to a new one, the backup system such as clone system disk Windows 10 or image hard drive in case of computer crash or system failure. Now you can learn how to clone hard drive with this hard drive clone software step by step.
Step 1. Connect your external hard drive or USB to your computer. Launch EaseUS Todo Backup and click Disk/Partition Backup.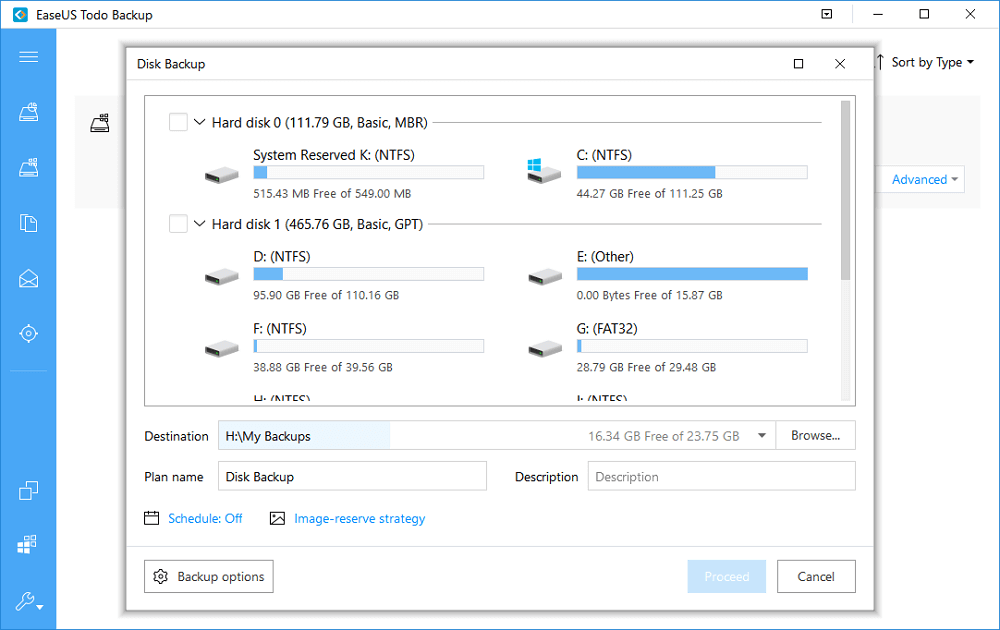 Step 2. Choose the disk or partitions that you want to backup. Then Click Destination to select backup storage location as an external hard drive, USB or Network.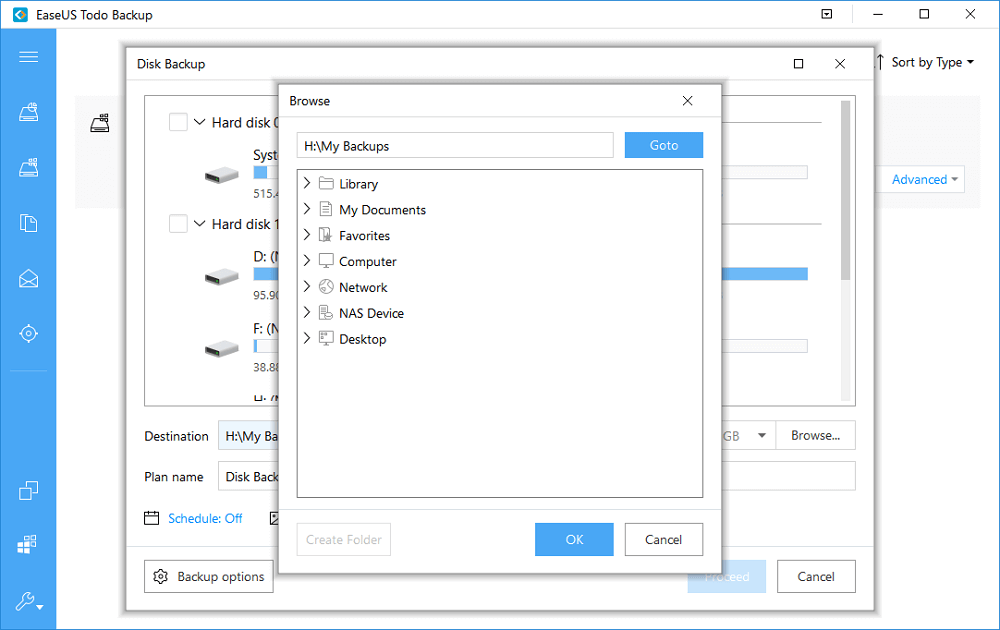 You can enter the Plan name and Description for specifying your disk and partition backup to your external devices.
Step 3. Click Proceed to perform the disk and partition backup.