The Windows backup tool is a great built-in feature that helps regular users to know how to backup computer to external hard drive Windows 11/10. But the Windows backup sometimes freezes for hours with no end in sight.
If your Windows backup is stuck at 97%, or 58%, or 12%, it could be due to an error with the file, and Windows is unable to figure out how to backup, which is why you see your backup process stuck.
To find out the exact reasons that are causing the Windows backup to get stuck, how to bypass it, and how to prevent it from happening again. Keep reading as we go in-depth.
Cause of Windows Backup Stuck
There are a few reasons why your Windows backup is stuck at 97%, or maybe 57%, 12%, or at 8%.
When you initiate a backup of your PC, Windows backs up each file individually. The backup can freeze at 97% because the file has some errors, is locked by other programs and Windows cannot access the file, the destination drive is low on storage, or it could be due to a few bad sectors in your system disk that are causing the Windows backup to freeze at 97%.
How to Troubleshoot Windows Backup Stuck at 97%
1. Disable all of the startup programs
Step 1. Click on the magnifying glass on the taskbar, and search for "System Configuration."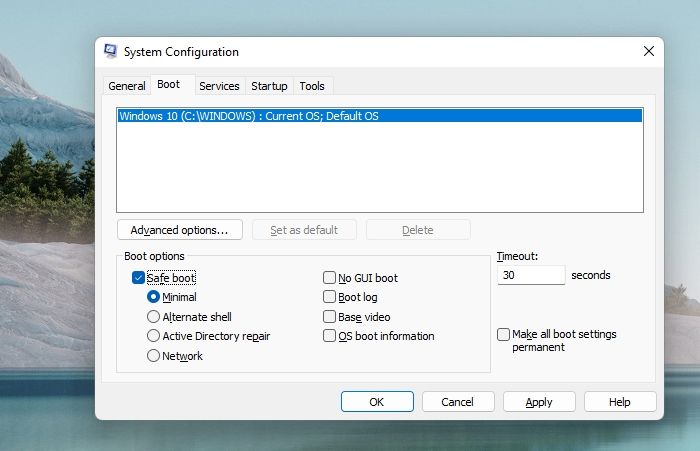 Step 2. Click on the "Startup" tab in the System Configuration window, and select "Open Task Manager".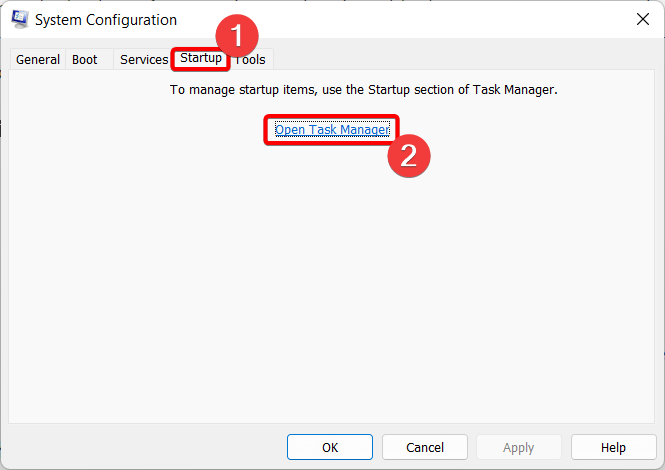 Step 3. Now disable all the startup applications in the startup tab by clicking on the "Disable" button in the Task Manager window.
Step 4. Now, click on "OK," restart your computer and run the backup of your PC again.
Once the backup of your PC is completed, enable the startup programs again by opening System Configuration, followed by Task Manager, and then enabling each startup application in the Startup tab.
2. Disable Windows Backup 
Step 1. Click on the search button and search for "Services" to open Services.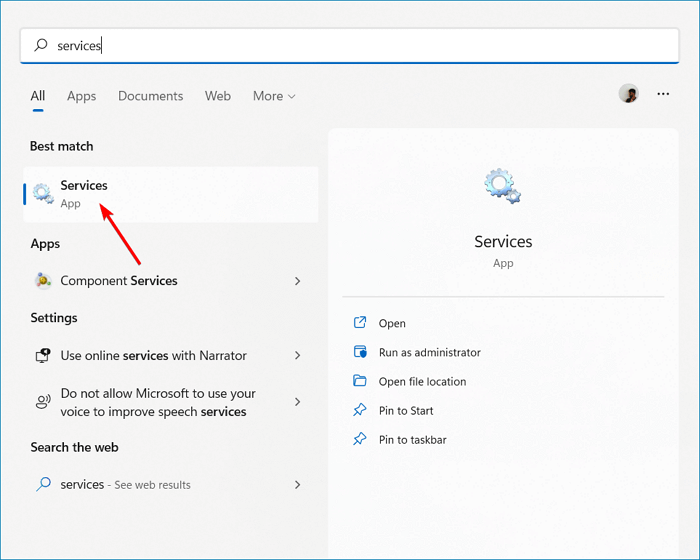 Step 2. Right-click on "Windows Backup" and select "Properties".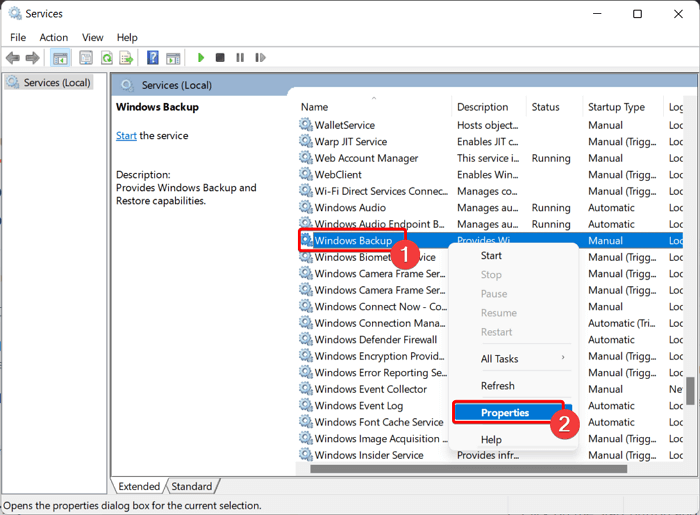 Step 3. In the "General" tab, change the Startup type to "Disabled", and then click the "OK" button.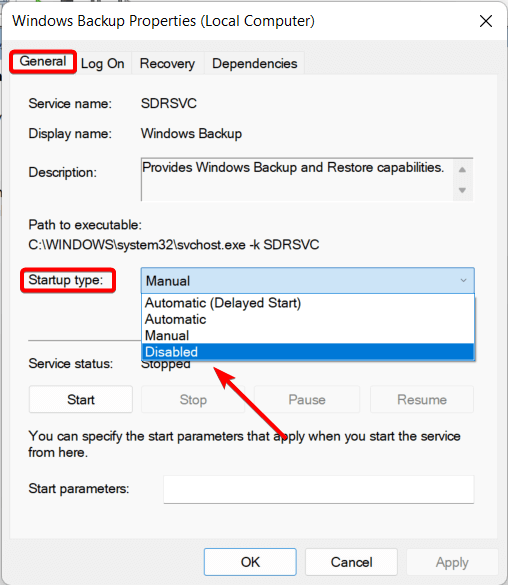 Step 4. Now restart your computer and try creating the backup once again. See if it works now.
3. Check for disk errors
Step 1. Click on the Start button and search for the command prompt.
Step 2. Now select "Run as administrator."
Step 3. In the command prompt window, type chkdsk C: /f /r /x, and hit the Enter key. If you have multiple partitions and you want to check disk errors for each partition, you can replace the "C" with the disk partition letter, such as "E," or "D," or "F," and so on.
Step 4. Once done, type "Exit" and press the "Enter" button to exit the command prompt.
You may be interested in: What Does Check Disk Do and How to Run CHKDSK
4. Temporarily disable firewall and Antivirus programs
At times, the firewall or your antivirus program can cause issues with certain actions on your Windows PC. It could even cause errors with your backup task.
So, temporarily disable your firewall and your antivirus programs by following the below steps:
Disable Antivirus: 
Step 1. Click on the Windows button, and search for "Windows Defender Firewall".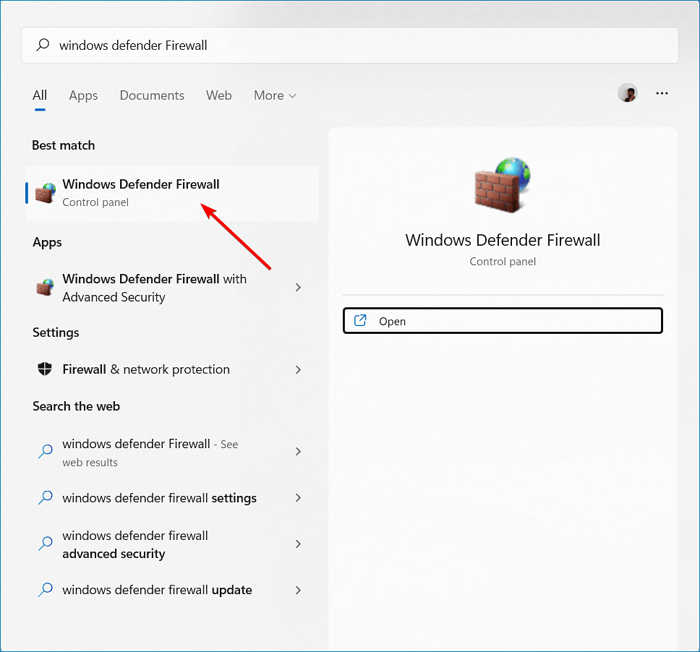 Step 2. On the left window pane, select "Allow an app or feature through Windows Defender Firewall."
Step 3. Now untick the antivirus application to disable your antivirus program.
Disable Firewall:
Step 1. In the Windows Defender Firewall window, click on "Turn Windows Defender Firewall on or off" on the left window pane.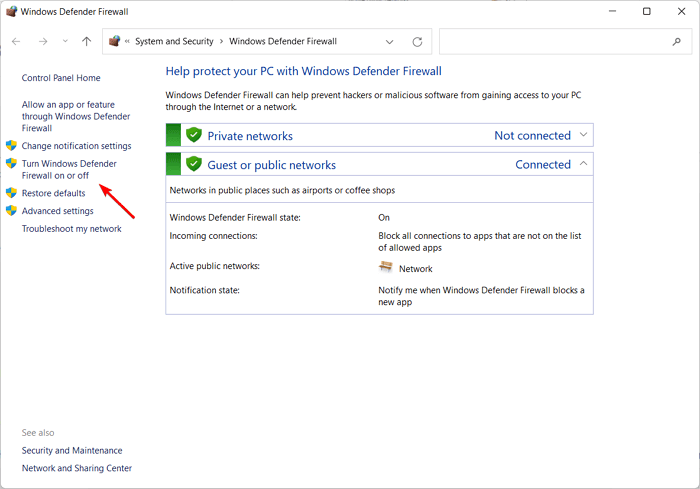 Step 2. In the Private network settings and public network settings options, choose "Turn off Windows Defender Firewall (not recommended)".
Step 3. Click on "OK" to confirm your changes.
Alternative to Try If Your Backup Can't Finish
EaseUS Todo Backup is award-winning backup software with which you can create backups, create system images, clone your drive, restore your computer to a virtual machine or different hardware than the original computer, and so much more.
With EaseUS Todo Backup, your backups will complete properly, unlike your Windows backup freezing at 97% or 58%. Now you can download this software from the button below and start a backup with EaseUS Todo Backup.
Step 1. To start backup, click the Select backup contents.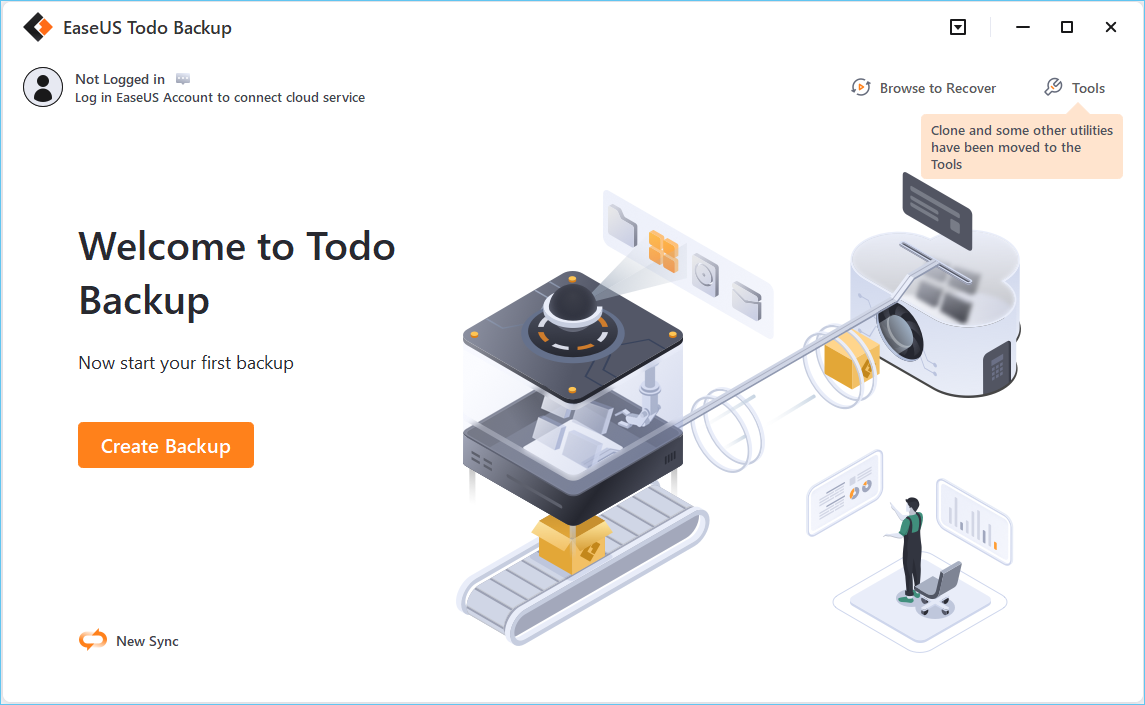 Step 2. There are four data backup categories: File, Disk, OS, and Mail.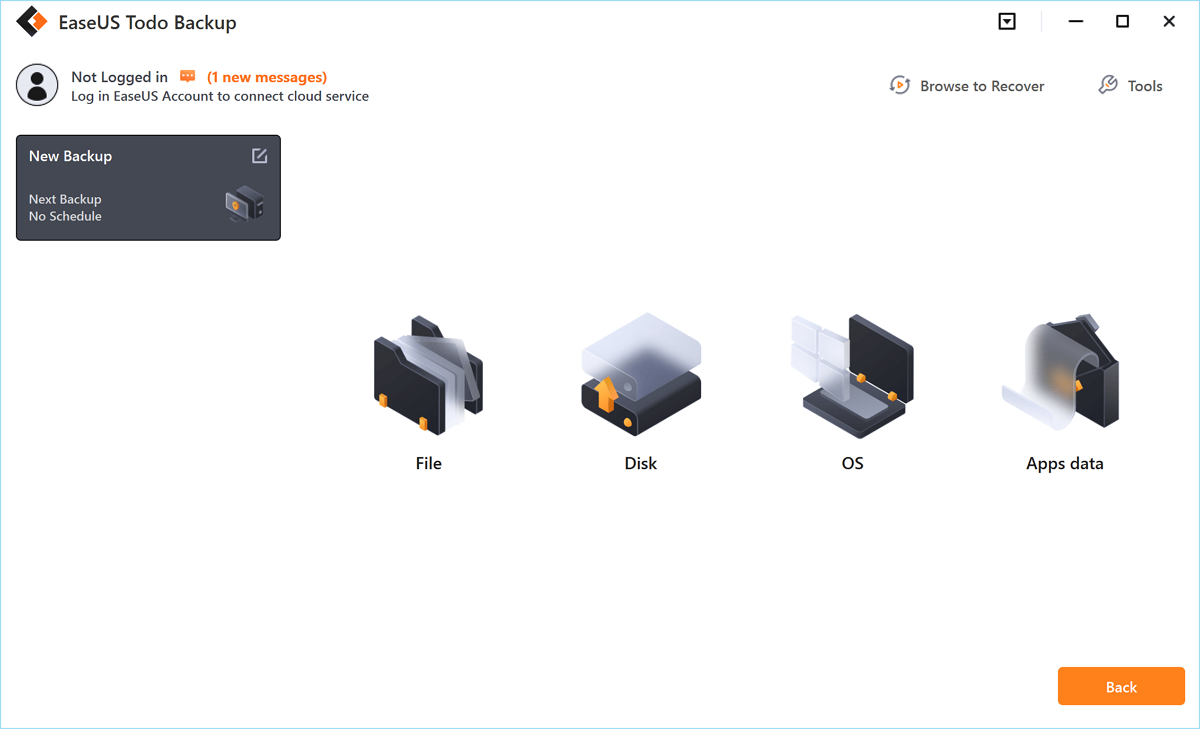 Step 3. On the left-hand side, you'll see a list of local and network files. Selecting the files to be backed up by expanding the directory.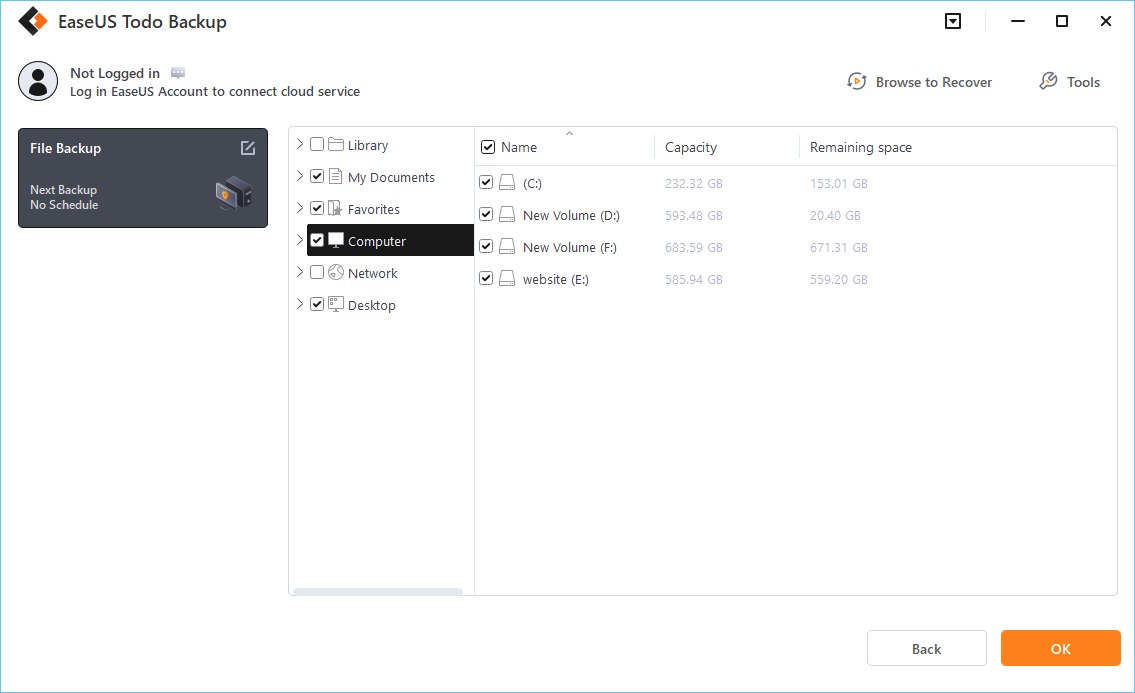 Step 4. Follow the instructions on the screen and pick the location where you wish to store the backup.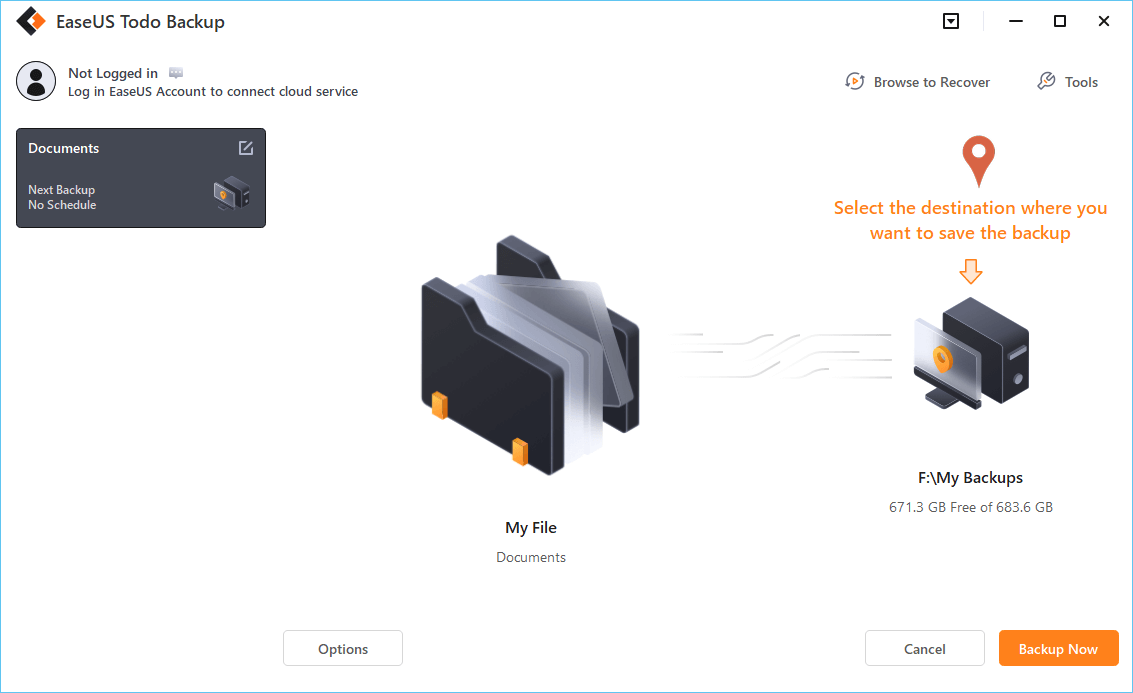 In Backup Options, click Options to encrypt the backup with a password, specify the backup schedule, and choose whether or not to start the backup at a certain event in Backup Scheme. There are a variety of customizable features available for you to explore, and you may tailor the backup operation to meet your specific requirements.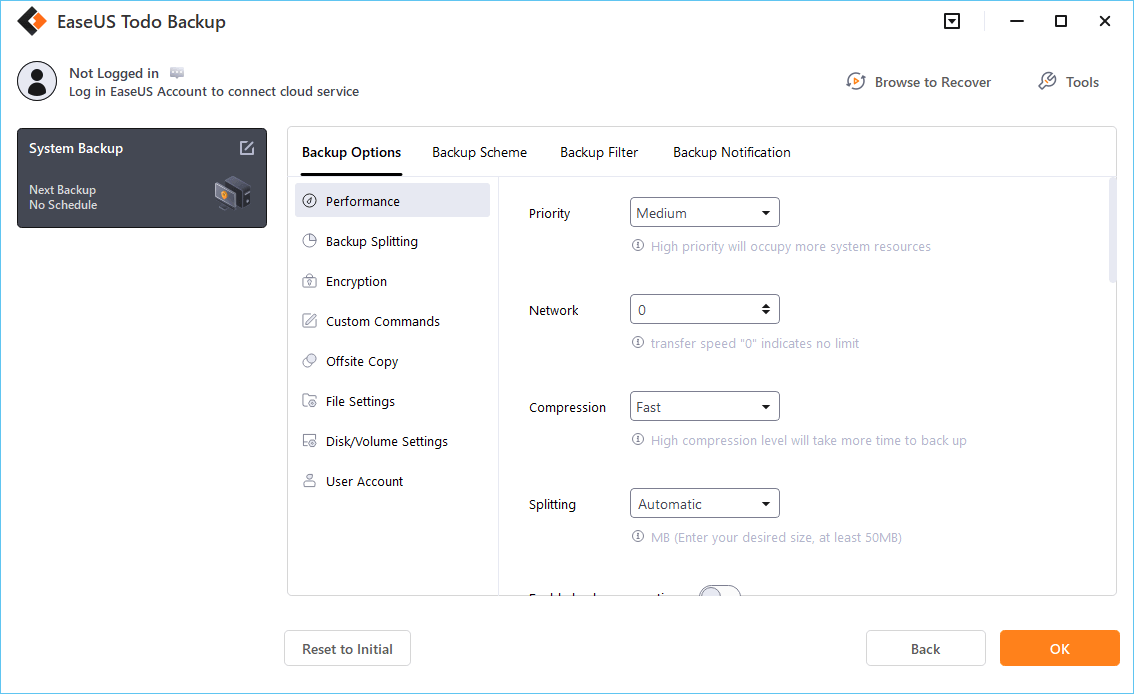 Step 5. Backups can be stored on a local disk, in EaseUS's cloud service, or on a network attached storage device (NAS).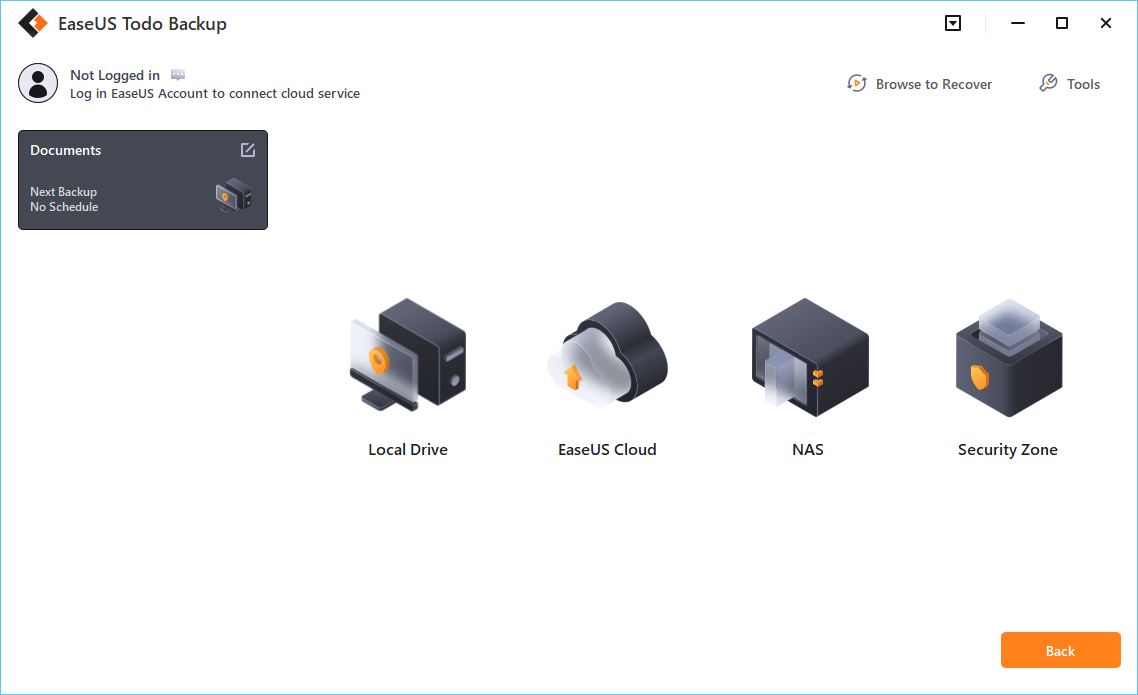 Step 6. EaseUS Todo Backup allows customers to back up data to a third-party cloud drive or the company's own cloud storage.
If you wish to back up your data to a third-party cloud drive, select Local Drive, scroll down to add Cloud Device and enter your account information.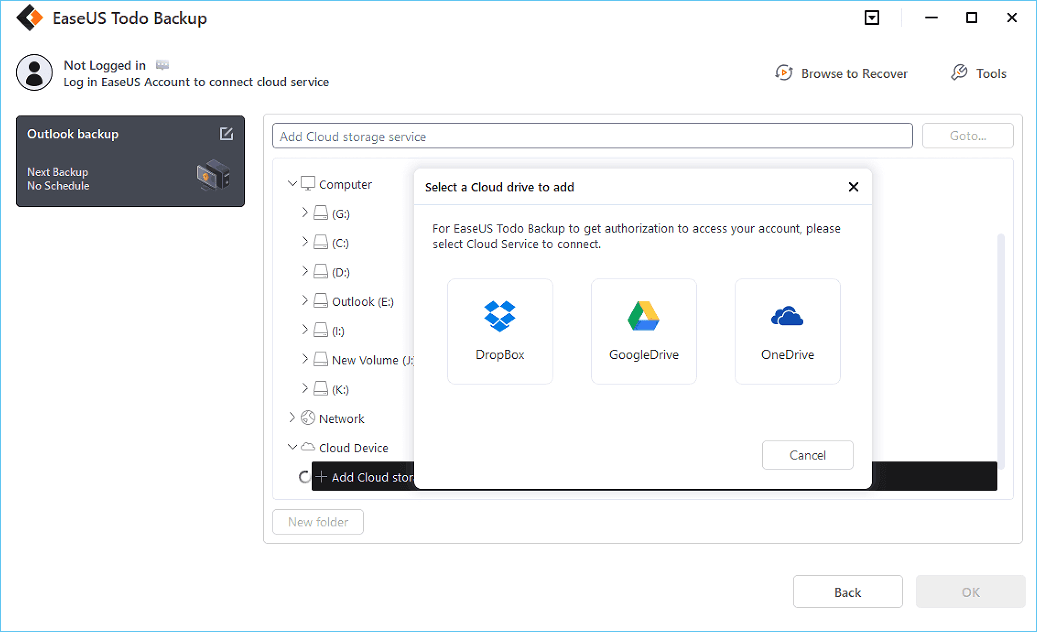 You may also use EaseUS's own cloud storage service. Click EaseUS Cloud, create an account using your EaseUS Account, then log in to your account.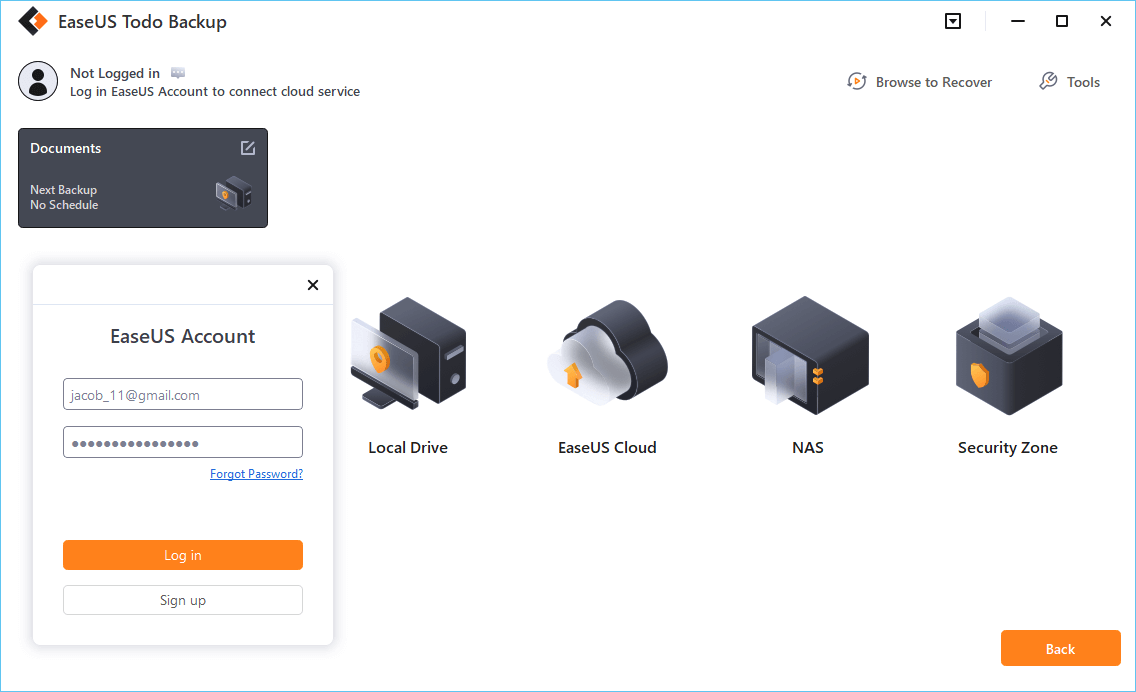 Step 7. To begin a backup, choose Backup Now. It will appear in the shape of a card on the left-hand panel when the backup process has been successfully finished. To handle the backup job in more detail, right-click on it.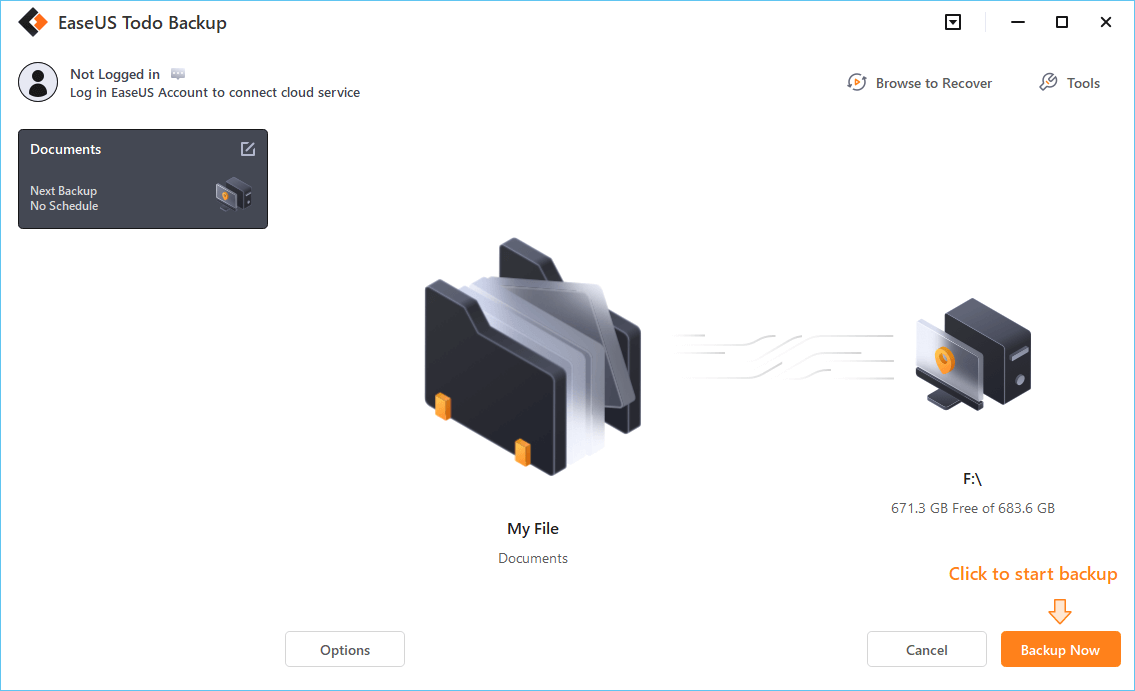 The EaseUS Todo Backup's free version has numerous tools that you could use for various backup needs, and for even more tools, you can buy the paid version.

Tips to Prevent the Problem from Happening Again
There are a few ways in which you can prevent your Windows PC from getting stuck again when backing up your PC. You can choose to create a restore point or a system image.
A restore point is basically a snapshot of driver files, the Windows registry, and important system files. The restore point does not include audio, video, pictures, or any other type of file. In case of any error, users can use the restore point to revert the Windows registry, driver files, and important system files.
A system image, on the other hand, is a copy of the entire hard disk or partition. You can also create a system image to prevent Windows Backup from getting stuck again.
The system image is often stored on a USB flash drive or a CD/DVD. Compared to creating restore points, creating a system image is a better option as it backs up the whole drive instead of taking snapshots of important files alone.
FAQs
1. How long should a Windows 10 backup take?
It depends on your hard disk size. It can sometimes back up in a few minutes, but it can even take a few hours, depending on the size of your drive. But anything over 2-3 hours isn't ideal.
2. Why does Windows backup take so long?
It could be for a few reasons; either you have a large drive, or it could be due to some error in the file that Windows is taking longer to backup.
3. How long does it take to do a system image backup?
It should take no more than 10–20 minutes.
Final Thought
Microsoft has baked its backup tool into Windows to back up your computer, but it can sometimes struggle with files that are either corrupted or whose properties have been modified to the point where they become unusable. When this happens, the Windows backup process could get stuck at 12%, or 58%, or 97%.
All of this can be avoided in the future by frequently creating a restore point or a system image. Or you can choose third-party backup software - EaseUS Todo Backup to help you finish the backup process.
Was this page helpful? Your supoport is truly important to us!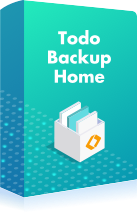 EaseUS Todo Backup
EaseUS Todo Backup is a dependable and professional data backup solution capable of backing up files, folders, drives, APP data and creating a system image. It also makes it easy to clone HDD/SSD, transfer the system to different hardware, and create bootable WinPE bootable disks.
Updated by

Daisy is the Senior editor of the writing team for EaseUS. She has been working in EaseUS for over ten years, starting from a technical writer to a team leader of the content group. As a professional author for over 10 years, she writes a lot to help people overcome their tech troubles.…

Read full bio

Written by

Jean is recognized as one of the most professional writers in EaseUS. She has kept improving her writing skills over the past 10 years and helped millions of her readers solve their tech problems on PC, Mac, and iOS devices. …

Read full bio