For Lenovo users, Onekey Recovery is not something new. They already have it as a built-in feature on their laptops. But not all Lenovo systems have Onkey Recovery pre-installed, or it might get accidentally uninstalled as well. This article explores Lenovo Onekey Recovery in detail and the alternatives that can be used.
What does Lenovo Onekey Recovery Do?
On Lenovo/IdeaPad laptops, Onekey Recovery is meant to perform backup and recovery. The software backs up your entire system. Once created a backup file, you can restore the system to the default settings when faced with an OS crash. When you recover the backup system, it will just display the status of the backup. It only needs three simple steps for you to create a backup file.
Use a button 
Take backup
Create a factory recovery partition
OneKey recovery can be accessed on both Windows and outside Windows.
For Windows, you can start Lenovo Onekey Recovery System by double-clicking on the OneKey recovery icon.
For outside Windows, if a system failure occurs and you are unable to enter the system, press the NOVO button (it's a little button or pinhole adjacent to a backward arrow icon. It looks like an upside-down U.)
However, when using the built-in Onekey recovery software to restore the system, there are certain issues: Once you've reinstalled the system, you won't be able to recover it. If the partition's size is changed, you won't be able to use it to recover your system. So be careful before you need to execute a OneKey recovery.
Download Lenovo Recovery and Create a Recovery USB
Some users might ask, can I download Lenovo Recovery if there's not a preinstalled one? Yes, you can. Some Lenovo laptops may not come with recovery keys preinstalled. You can do it yourself by following the instructions below.
Step 1. System hardware prerequisites
Before start, you need to know the prerequisites to get the process runs smoothly:
A 16 GB or a larger USB drive
A system to download all the recovery files
20 GB of free space on your computer to recover files
The computer OS version must be Windows 7 or later
A stable internet connection of at least 20Mbps
Step 2. Submit the recover files and download the Lenovo Recovery tool
You can download the recovery tool from the Lenovo official webpage. After downloading, start by typing the serial number of your device and log in with your Lenovo ID.
Select the available machine where you want the recovery key to be installed. And select the "digital download" and fill in the required details.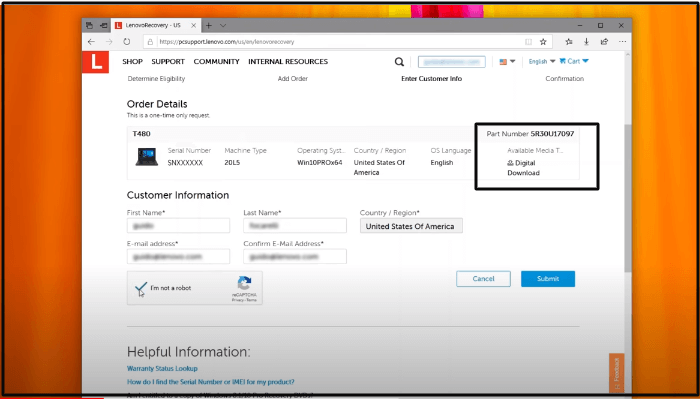 Step 3. Run the Lenovo Recovery tool
Here in this step, you are going to make a recovery USB drive. Below are the detailed steps.
1. Run the recovery tool and select Download Recovery files.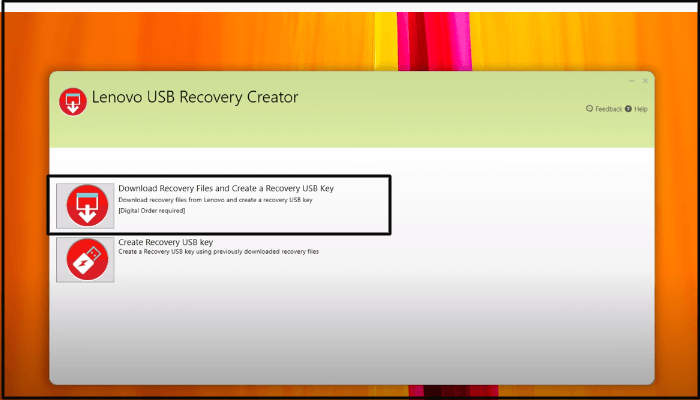 2. Enter your Lenovo ID and password that you have entered while logging in to the digital download.
3. Select the digital download order and location, start the downloading process.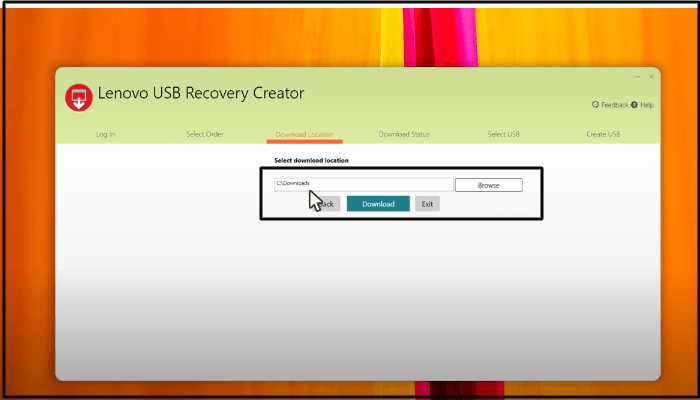 4. After downloading the files connect a spacious USB to create the recovery key.
5. Copy the files and data you want to keep on the USB drive.
6. Now you have one USB recovery for your files. You can make another one by running the Lenovo recovery tool again.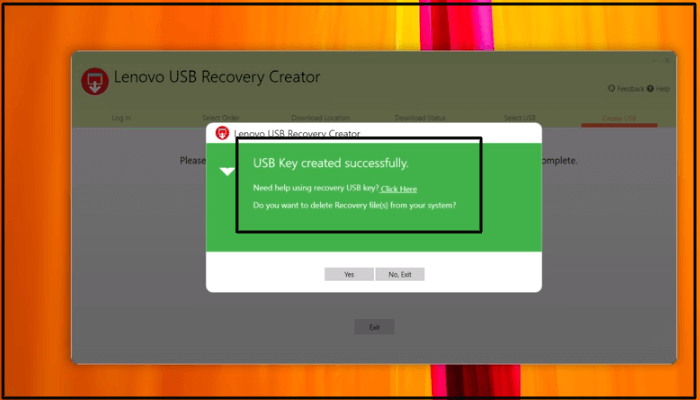 Once you have created such a USB recovery key, you can reinstall your OS any time you need. Restart your computer, enter the BIOS mode, and choose to boot from the USB drive. Then you could have a fresh new PC.
Download Lenovo OneKey Recovery Alternative- EaseUS Todo Backup
Lenovo OneKey has some of its flaws as well as some restrictions. To avoid such restrictions you can use other reliable and trustworthy backup tools. One such tool we recommend is EaseUS Todo Backup, as it is not only secure but also easy to use.
It allows you the option to backup your important files or the entire system. All you need to do is to choose the type of backup you would like to create and get started with the program. Also, disk clone and system clone are also available with this tool. Below are some key features explained:
All brand compatibility support: this software is not limited to Lenovo only, it supports all brands such as Dell, HP, Acer, etc.
Windows Compatible: the EaseUS Todo Backup is fully compatible with the common Windows OS. From the latest Windows 11 to the time-tested Windows XP.
Easy to use: this software has a clear interface with explanatory guidelines. 
Windows Backup: this particular tool helps you to backup your important data and files anywhere. It includes external flash drives, flash drives, SD cards, network drives, or clouds.
Simple and fast to restore: it allows you to easily restore or backup either to factory reset or to any prior state it was in.
Here, you can download EaseUS Todo Backup and check the detailed guide.
Step 1. Launch EaseUS Todo Backup and choose "Create Backup" on the home page, click "Select backup contents".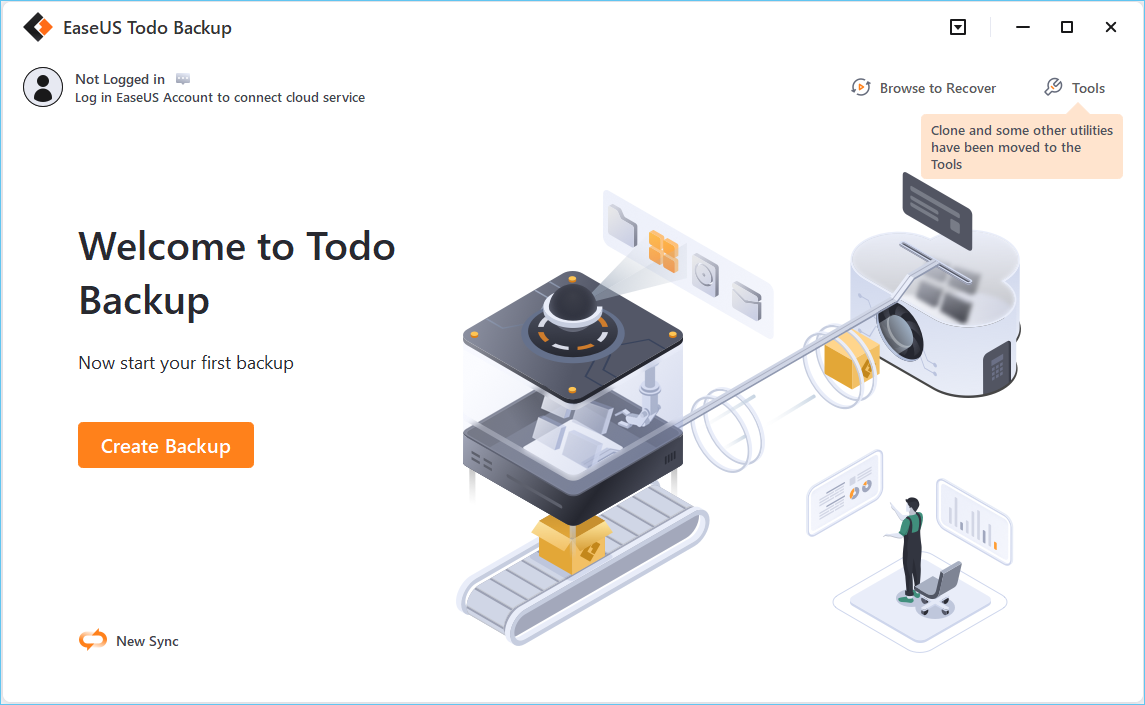 Step 2. Among the four available categories, click "OS" to start back up.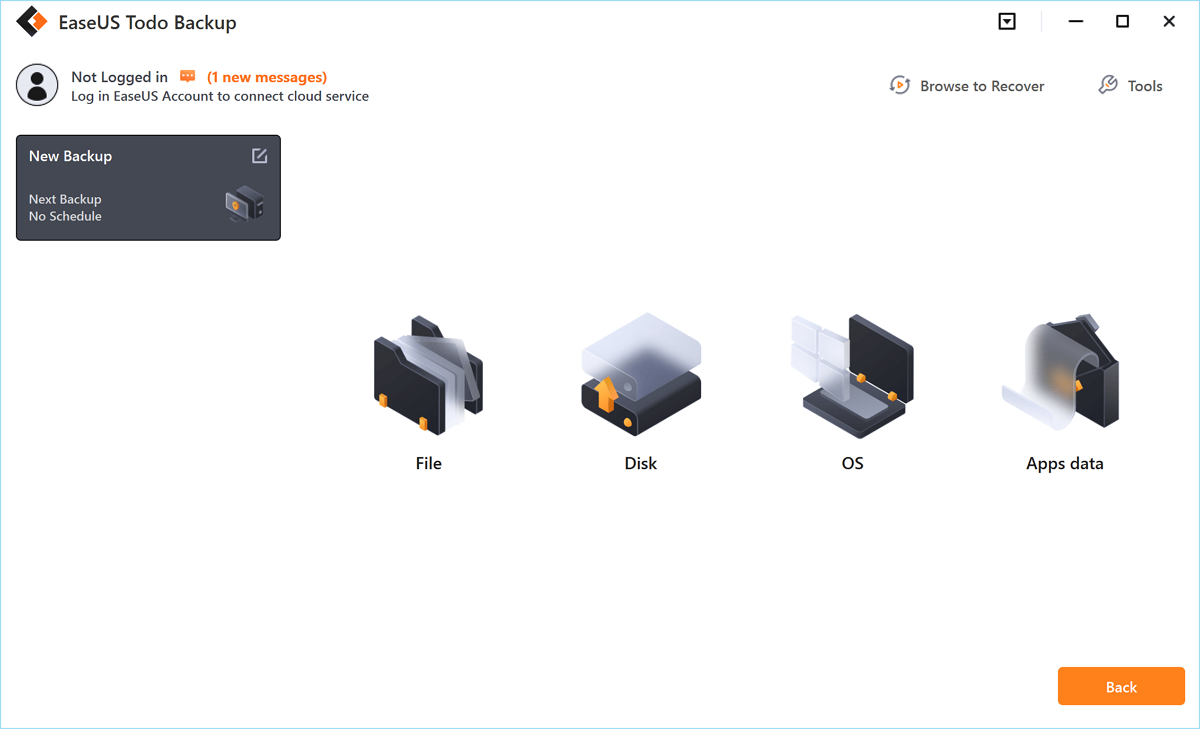 Step 3. The system partition will be automatically selected, you only need to select the location.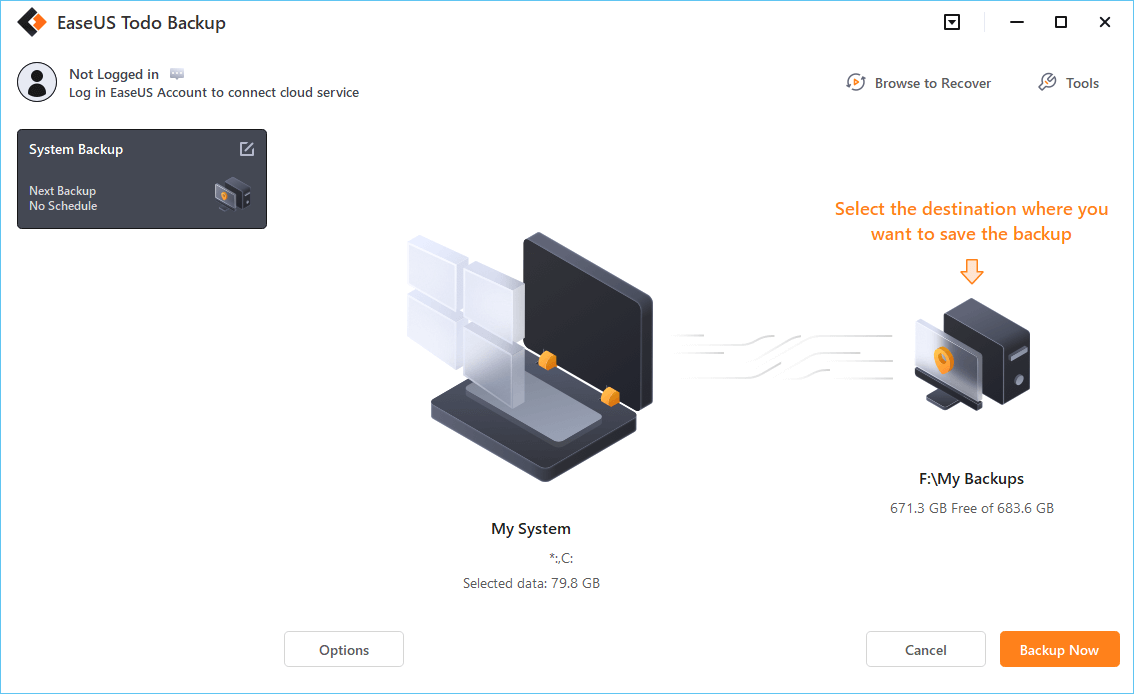 Step 4. Local Drive, Cloud, and NAS are available for you to save the backup file. You can also connect an external hard drive to preserve the system backup files.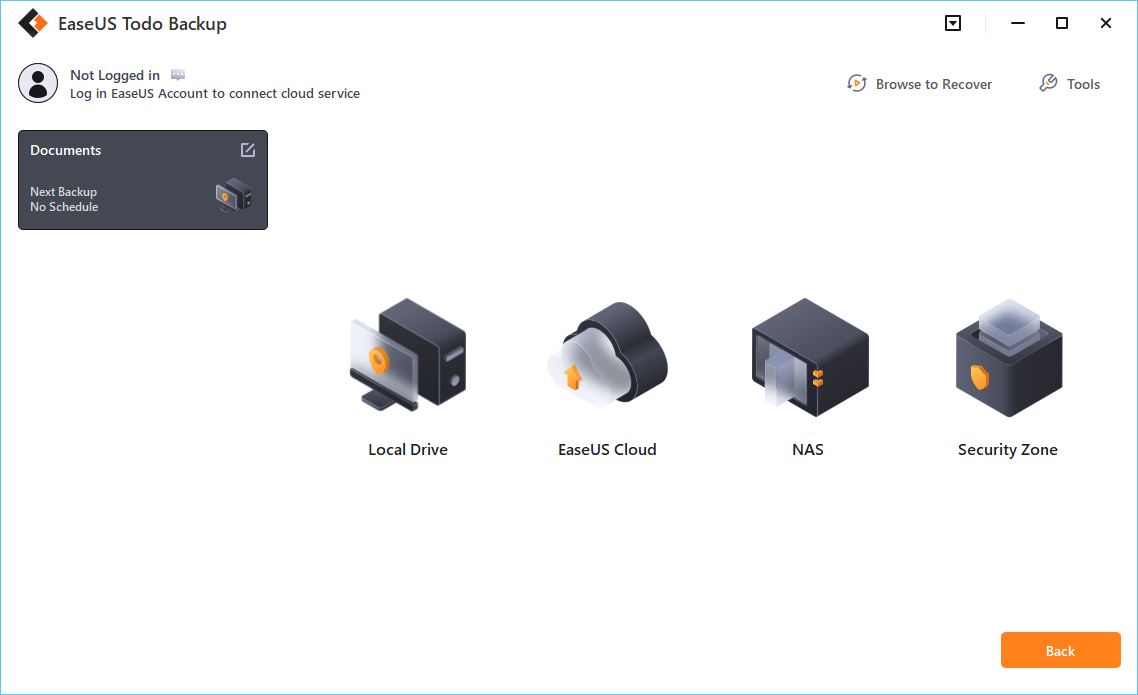 Step 5. You can customize the settings in "Options" at the left bottom. After that, click "Backup Now", and the process will begin.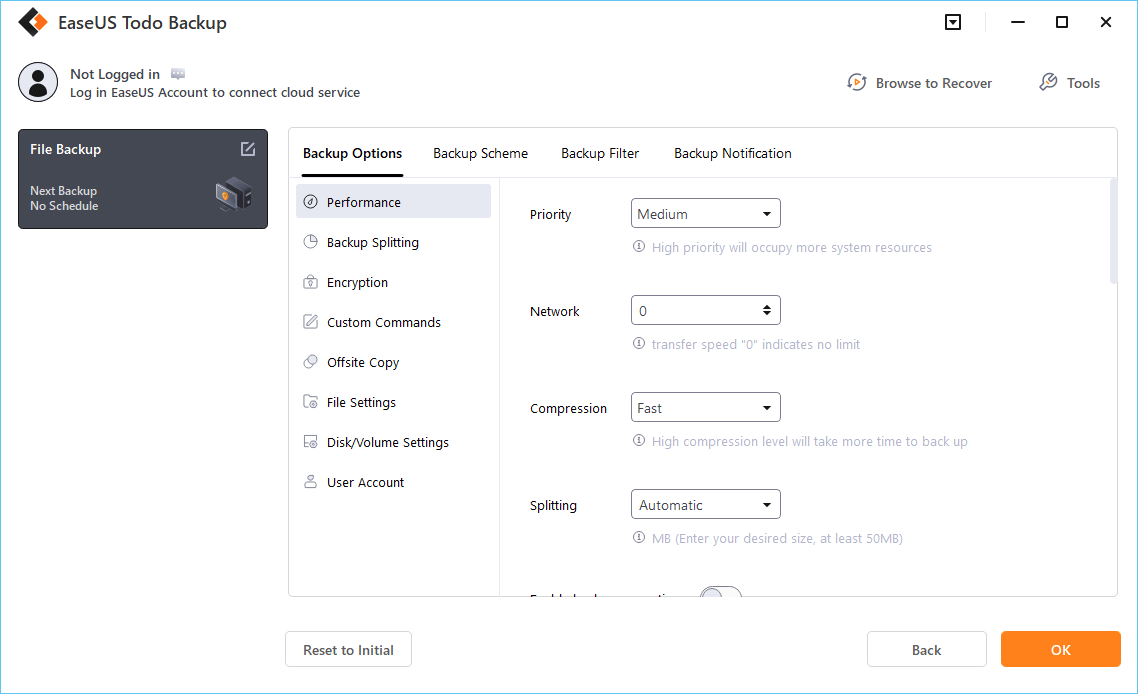 *After finishing the backup process, you can check the backup status, recover, open, or delete the backup by right-clicking the backup task on the left.
Conclusion
There you go! You may already be familiar with the Lenovo OneKey recovery tool and how it backs up data. EaseUS Todo Backup, which we recommend, is very simple to use and works flawlessly on all brands and Windows versions.
Why don't you give this a try? Simply download the free trial and try your data backup with convenience and complete security.
Updated by Gemma
Gemma is member of EaseUS team and has been committed to creating valuable content in fields about file recovery, partition management, and data backup etc for many years. She loves to help users solve various types of computer related issues.
Taking everything into consideration, we can say that EaseUS Todo Backup Home can offer you a little extra sense of security with a set of advanced tools. The interface provides quick adaptation, every process guiding you all the way through so you don't get stuck or further damage your system rather than keeping it safe.

 Read More

EaseUS Todo Backup Free lets you create backups of your important files or your entire computer through its streamlined interface. Just choose the backup type you'd like to get started, and let the program do the reset.

 Read More

EaseUS includes all the features I expect from backup software like versioning, incremental backups, and scheduling. For more advanced users, EaseUS allows you to install a pre-boot environment onto your hard drive so you can use it to restore files without burning a CD or putting it on an external USB drive.

 Read More

EaseUS Todo Backup
Smart backup tool for your files and entire computer in Windows 10/8/7.
Install Windows on Multiple Computers at Once? No Problem!
Learn how to install Windows 11/10/7 and special programs/software on a batch of computers. Use 10 minutes to do the 10 hours work without making a single mistake!
Get Free Solution!