How to Install Windows 11 on Another Drive in Quick Steps
Updated by
Gemma
on May 07, 2022
| Workable Solutions | Step-by-step Troubleshooting |
| --- | --- |
| 1. Install Windows 11 from a Bootable USB | Open the installation media of Windows 11 > Choose preferences > Click on the "Install Now"...Full steps |
| 2. Automatically migrate Windows 11 to Another Drive | Download EaseUS Todo Backup and start with the system clone feature...Full steps |
Excitement is craving among users the time they hear about the Windows 11 free upgrade, and they have started packing bags for doing away with their old OS. Trying their hands on the brand new OS may involve some risks that the users may not know. We would suggest you create an old system image if you feel something is going wrong. However, for guiding you to install Windows 11 on another drive, we are right here to help you out from scratch.
But first, let us know the purpose of installing Windows 11 on another drive.
Purposes of Installing Windows 11 on Another Drive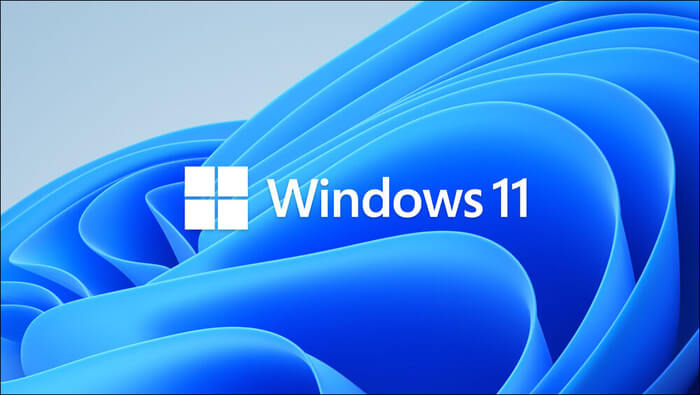 A clean installation of the new Windows 11 involves a process whereby the user has to completely erase the previous PC's hard drive and apply a fresh copy of Windows 11 for configuration to a new desktop computer or laptop.
Installing Windows 11 on another drive can be translated to the purposes like:
1. Dual boot Windows 11 with a previous OS
A dual boot means running and using two operating systems at the same time on a PC. So, if you are using Windows 11 with the previous OS the PC will let you choose between them after the booting process.
2. Change a boot drive
Normally, a PC's internal hard drive is read automatically when the PC starts. However, for a PC to boot up from SSD, or other external devices like USB or a DVD, its boot order needs to be changed.

How to Migrate Dual Boot OS to New HDD/SSD
Is your old dual boot OS drive getting old and you want to replace it with a new one? Do you need a reliable guide to help you migrate dual boot OS and upgrade the dual boot OS drive to a new HDD/SSD?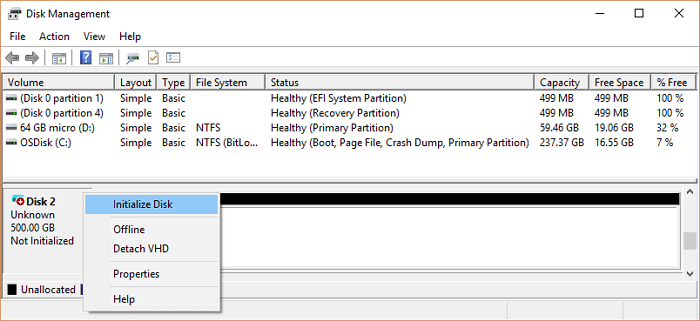 What's the Easiest Way to Install Windows 11 on Another Drive
There are a variety of ways that can be opted to Install Windows 11 on another drive
Clean install by downloading Windows 11 ISO
A clean install of Windows 11 involves erasing the hard drive and applying a fresh copy of the windows OS. It is done without any custom settings, files or drivers, and apps.
Clone Windows 11 to another drive
Cloning Windows 11 on another drive means creating a replica of the OS at some other place to use it as recovery in some disaster cases. There is a built-in backup feature for restoring Windows that also works well for cloning it on any external hard drive, with the only drawback of not being used as a primary drive.
Let's get on to the following two methods in detail to determine which one will suit your needs.
Method 1. Install Windows 11 from a bootable USB
Method 1. How to Install Windows 11 on HDD/SSD from a Bootable USB
If you wish to run a clean installation for your OS, you must keep in mind that your previous software installation will be eradicated.
It requires two processes:
Set up the installation process
Follow the given steps for installing Windows 11 on SSD:
Step 1. First, you need to open the installation media of Windows 11. Alternatively, you can also opt for booting your PC from a Windows 11 ISO file that is downloaded.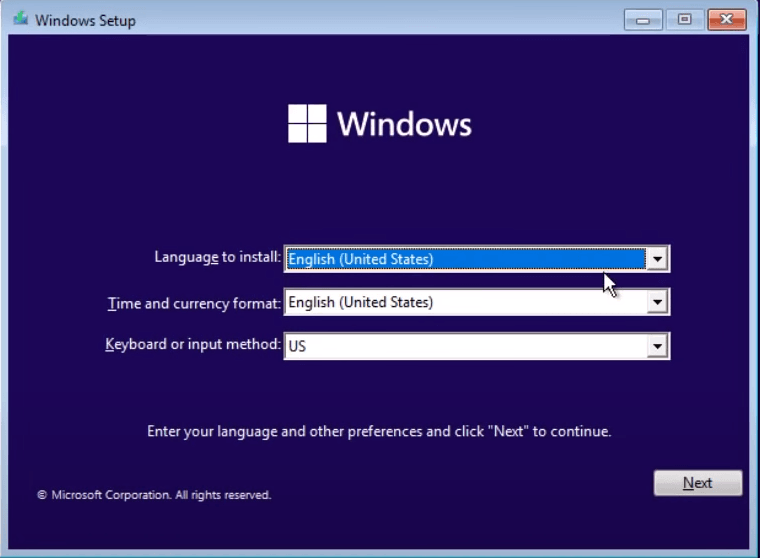 Step 2. You can choose preferences other than language options and then click on "Next". After that, you can click on the "Install Now" option.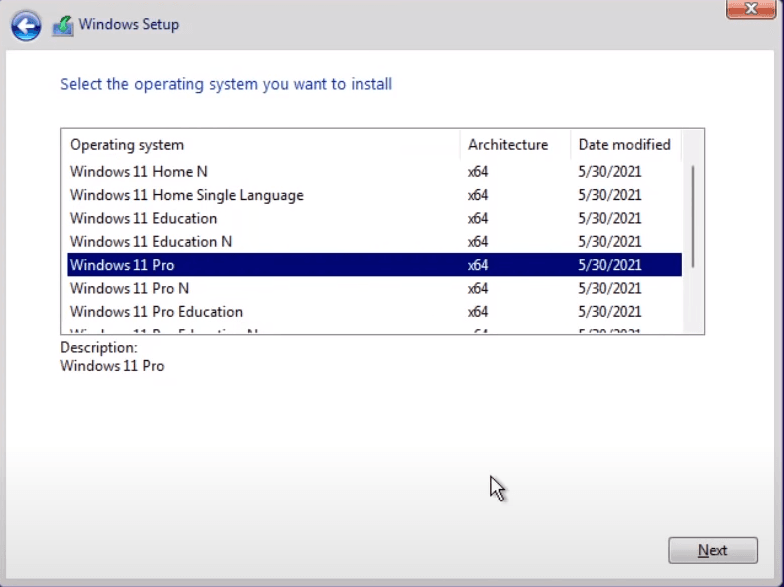 Step 3. As soon as you are done with the previous step, you will see a pop-up of a notice requiring you to activate Windows. Then it will need you to enter the required product key. Alternatively, if you opt for the reinstallation of Windows, you can choose the message "I do not have a product key".
Step 4. After that, you need to proceed with Windows 11 OS that you wish to install on your PC and click on Next.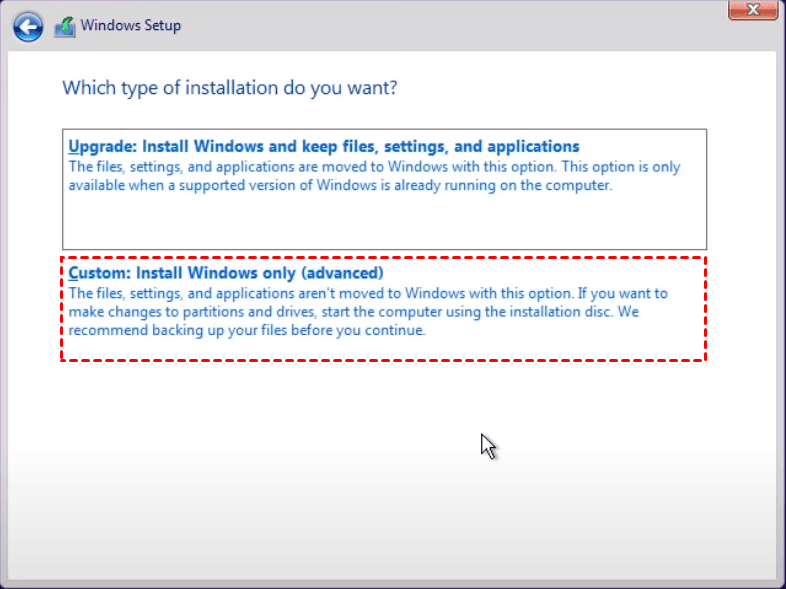 Step 5. Then you need to click on Custom: Install Windows only (advanced)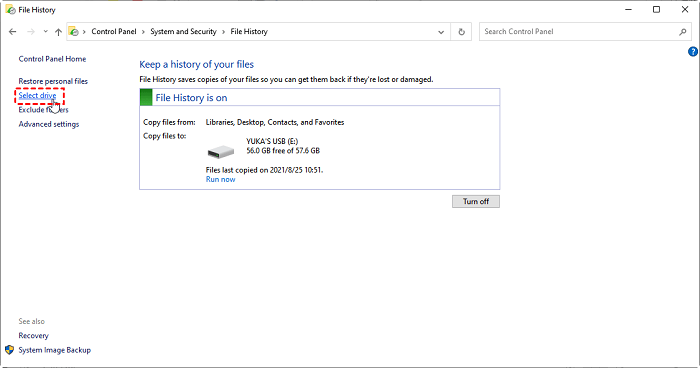 Step 6. You need to click on the SSD that you wish to store your Windows 11 on and proceed with clicking on Next. It may take some time to finish the process.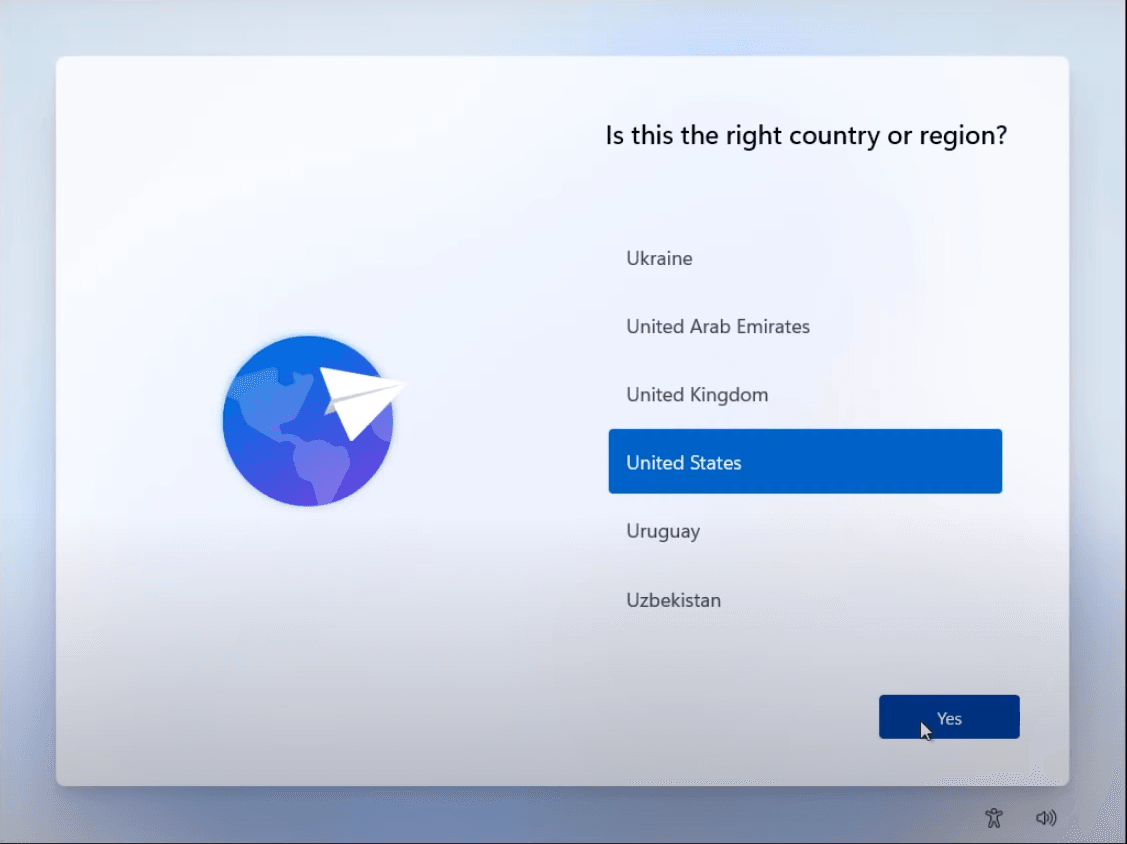 Step 7. In this step, you may be asked for some information like your country, the layout of your keyboard, and any other additional information. Then you need to add your account and choose the privacy settings as per your preference. After this, you can proceed with running the new Windows 11 on your SSD.
Method 2. How to Migrate Windows 11 from One Drive to Another Drive
It is challenging to migrate Windows OS, but fortunately, it can be transferred with quick steps to a new hard drive, be it HDD or SSD, effectively. You may require a professional solution in software as a resolution. This is where EaseUS Todo Backup hops in.
1. Download EaseUS Todo Backup
After you have downloaded this fantastic software, you have to launch it to proceed with the migration of Windows 11 from one drive to another. You'll use System Clone to migrate Windows 11.
* System Clone is a duplication of your OS via using a medium of USB, another hard drive, or any other storage media. EaseUS cloning software makes this process seamless.
2. Use the following steps after you are done with the above 3 main steps:
1. Choosing the current system.
2. Setting up a location for storage.
3. Cloning to the disk that is targeted.
Step 1. Open EaseUS Todo Backup and click "Tools", and then you can choose any function presented to you.
Step 2. EaseUS Todo Backup will automatically select the boot and system partition, what you need to do is choose the target disk and click "Next." 
(Make sure that the partition style of the source disk and the target disk are the same.)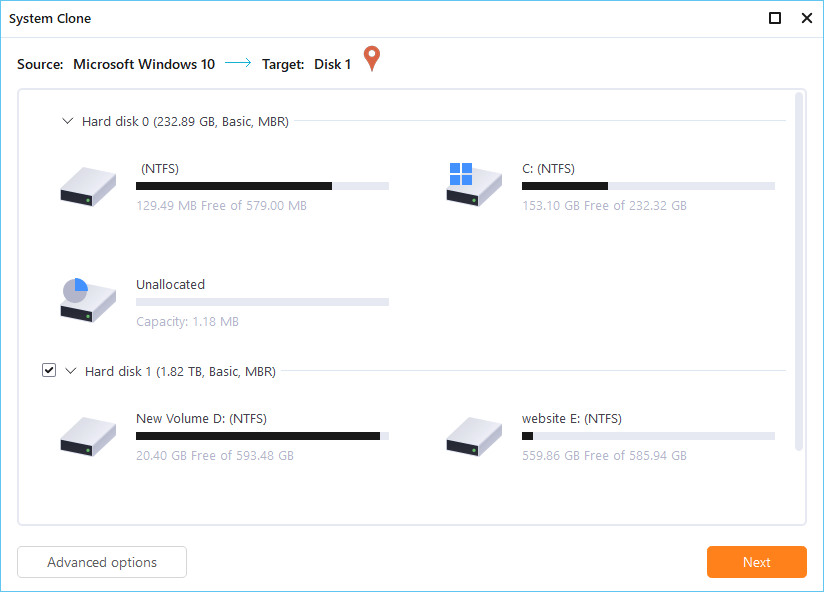 *System clone will wipe out all data, please make sure you backup your data in advance.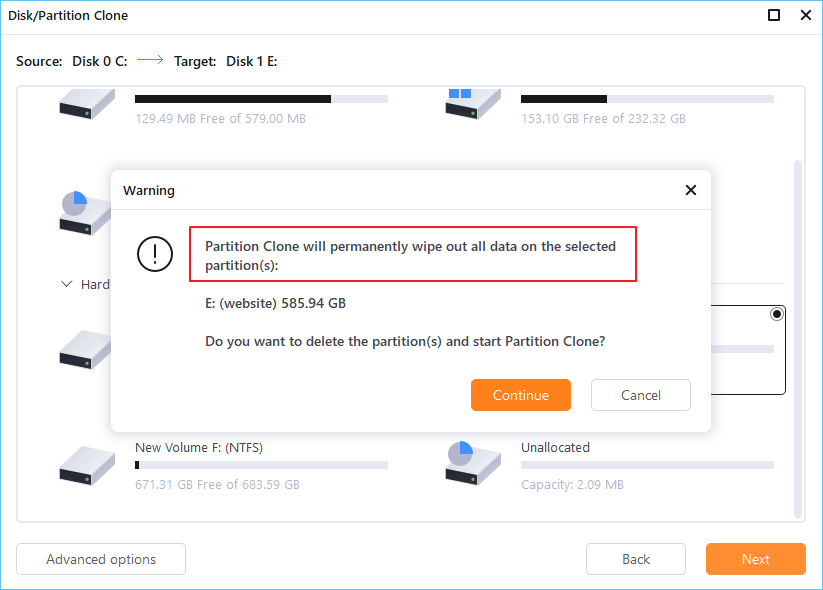 Step 3. If you want to clone your system to an SSD, you can choose "optimize for SSD" in the advanced options.
Step 4. Click "Proceed" to start cloning.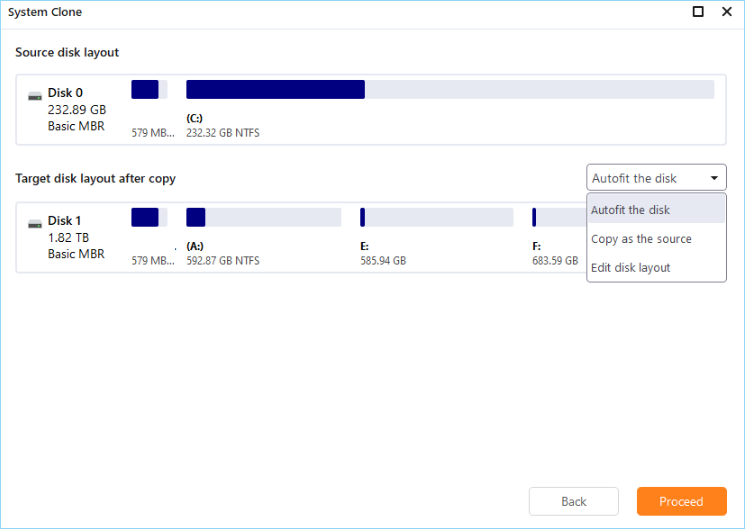 Conclusion
We hope we were able to resolve your query about how to Install Windows 11 on another drive effectively. With this guide, you will be able to enjoy Windows 11 simultaneously, even without giving up on your previous OS. We have also provided brilliant software - EaseUS Todo Backup to provide accessible backup and system migration facilities. With its quick and straightforward steps, you will be able to migrate Windows without a clean install on your PC and put it to use whenever required.
Gemma is member of EaseUS team and has been committed to creating valuable content in fields about file recovery, partition management, and data backup etc for many years. She loves to help users solve various types of computer related issues.

Author Jean has been writing tech articles since she was graduated from university. She has been part of the EaseUS team for over 5 years. Her special focuses are data recovery, disk partitioning, data space optimization, data backup and Mac OS. By the way, she's an aviation fan!
Taking everything into consideration, we can say that EaseUS Todo Backup Home can offer you a little extra sense of security with a set of advanced tools. The interface provides quick adaptation, every process guiding you all the way through so you don't get stuck or further damage your system rather than keeping it safe.

 Read More

EaseUS Todo Backup Free lets you create backups of your important files or your entire computer through its streamlined interface. Just choose the backup type you'd like to get started, and let the program do the reset.

 Read More

EaseUS includes all the features I expect from backup software like versioning, incremental backups, and scheduling. For more advanced users, EaseUS allows you to install a pre-boot environment onto your hard drive so you can use it to restore files without burning a CD or putting it on an external USB drive.

 Read More

EaseUS Todo Backup
Smart backup tool for your files and entire computer in Windows 10/8/7.
Install Windows on Multiple Computers at Once? No Problem!
Learn how to install Windows 11/10/7 and special programs/software on a batch of computers. Use 10 minutes to do the 10 hours work without making a single mistake!
Get Free Solution!