Key Takeaways
✅This review will cover the main features of Norton, its pricing plan, and advantages & disadvantages
✅Norton 360 is a popular antivirus and security software that protects computers and other devices against online threats.
✅If you want to use Norton alongside an alternative software, the best choice is TotalAV Antivirus
✅Antivirus software focuses on protecting and mitigating threats. However, they don't safeguard you from possible data loss and hardware failures
The digital landscape is ever-evolving, so you need robust security software for your devices. You might be wondering, is Norton a good antivirus? Norton is a good antivirus that offers real-time protection to your device against viruses and malware. In addition, it offers a smart firewall that monitors all online threats.
This article'll discuss everything you need to know about Norton antivirus. We'll comprehensively review why Norton should be your number one antivirus choice. This review will cover the main features of Norton, its pricing plan, and advantages & disadvantages.
| | |
| --- | --- |
| ⭐Star Rating | 4.7 Stars |
| 🏅Overall Rank | #1 out of 74 |
| 💰Pricing | Starting from $14.99 annually |
| 🌐VPN | YES |
| 🔥Firewall | YES |
| 💻Supported Systems | Windows, Mac, Android, iOS |
| 🛒Free Version | NO |
| 💸Money-back Guarantee | 60 days |
Norton 360 Comprehensive Review
Norton 360 is a popular antivirus and security software that protects computers and other devices against online threats. This comprehensive review will discuss everything you need to learn about Norton 360 antivirus software. Specifically, this section will discuss the following key areas:
Read along as we review each aspect in detail.
#️⃣1️⃣. Main Features of Norton Antivirus
The main features of any antivirus software revolve around the security aspect. This mainly concerns whether the software can offer firewall protection, real-time protection against threats, or even access to VPN versions when needed. This section will discuss the main security features of Norton 360 antivirus, including the following:
The smart firewall is one of the most desirable Norton security features. It's an antivirus program that helps control and monitor your device's network traffic. This control is crucial as it detects potentially harmful files and activities that may expose your device. Think of a smart firewall as an extra layer defense system that protects you from downloading malicious files.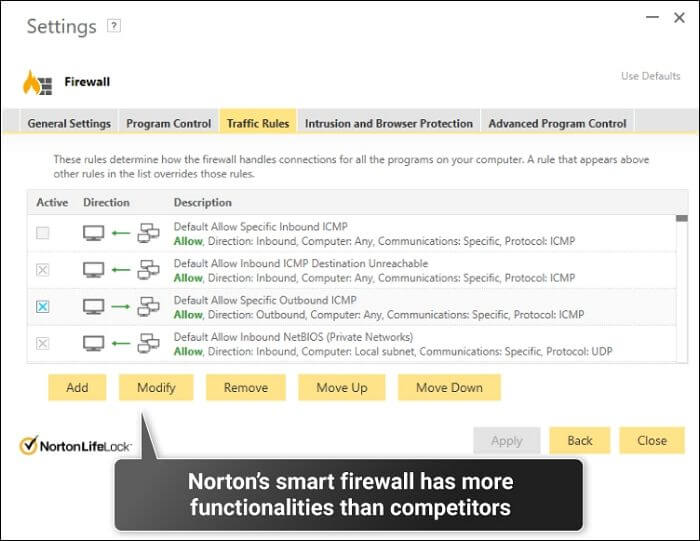 Files that can potentially contain viruses, malware, or worse, expose your network to hackers. Other benefits of the smart firewall feature include customized rules. For example, you can define and modify which programs can connect to the internet.'
🚩Read Also: Windows Defender vs. Norton: Which One to Choose?
2. VPN (Virtual Private Network)
Norton offers the VPN as an additional feature to customers who sign up for the Norton 360 Standard package. A VPN is a virtual private network that masks your IP address. Norton Secure VPN achieves this through the company's global network of servers.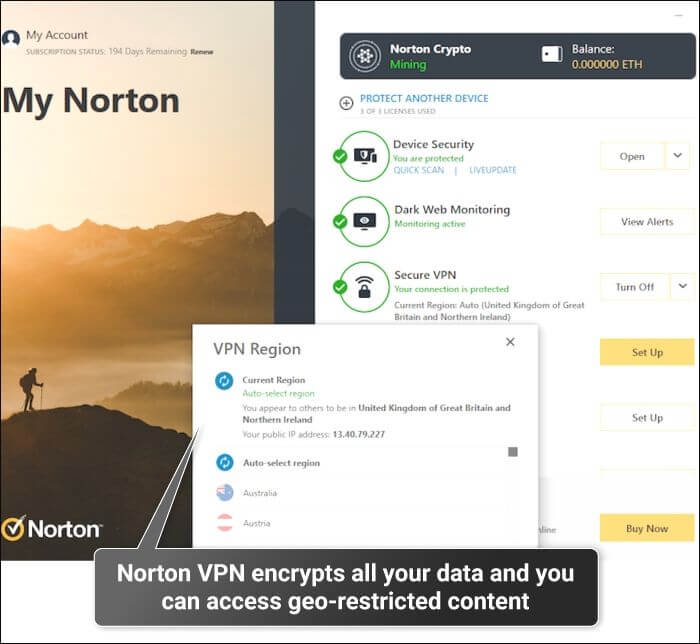 The VPN limits the possibility of anyone tracing your location or finding out about your online activities. This feature is a critical component of your online security and privacy. In addition, this VPN feature guarantees secure data transmission when using public connections.
Is this post helpful? Share it with your fans and friends to help them protect their devices:
Norton malware and virus scan is a core protective feature in all the packages. The feature allows scanning at several levels, including a smart, quick, full system, custom, and Norton Insight scan. Like its name, the full system scan examines all the files and applications in the device for traces of malware or viruses.
On the other hand, quick scan focuses on vulnerable areas, while in custom scan, you define the disks and folders you want to scan. The smart scan examines security, especially on performance and network issues. Norton Insight offers helpful information about a file to determine the confidence level.
Norton password manager is a core feature for identity theft protection and safeguarding your online information. A password manager helps users securely store their login credentials behind a firewall. Some of the Norton Antivirus Protection features include a password manager, password generator, form filling, wallet, and safe evaluation dashboard.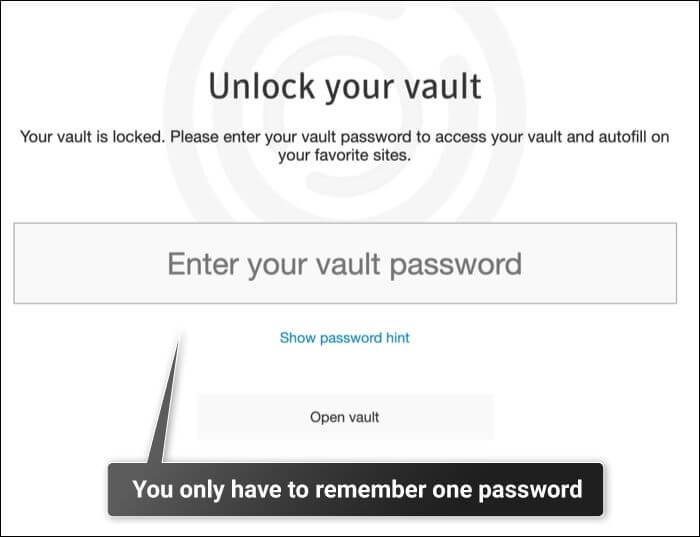 If you have an existing account online on any platform, the password manager auto-fills the password. The feature also gives tips on whether the password is weak or vulnerable. On the other hand, the password generator creates a generic mix of characters, numbers, and special characters as your password.
Your device's storage is valuable; to help you manage it, Norton Antivirus offers device optimization. Norton device optimization feature enhances the performance and operation health of your computer. The device optimization smoothens your computing experience through disk clean-up, start-up manager, and disk space optimization.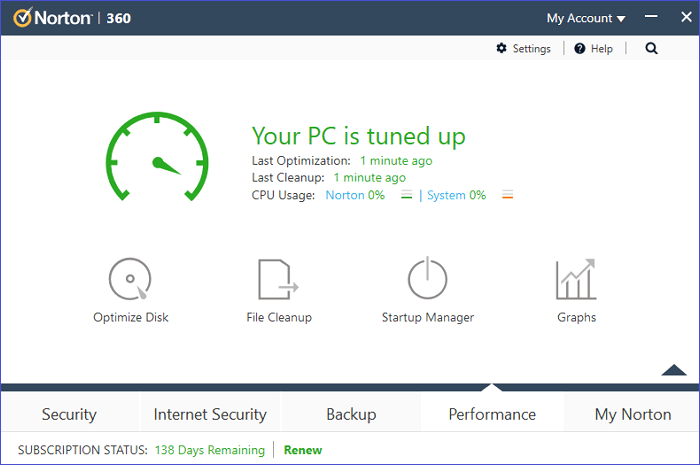 Together, these features scan disks and optimize files by deleting duplicates, old, and registry files. In addition, the feature has a start-up manager tool that helps users select programs that start automatically after boot up.
The Norton antivirus offers cloud backup as part of its comprehensive security suite. Cloud backup secures your important files in case of a hack or loss. The amount of cloud storage you get varies depending on your plan, but it's capped at 250GB.
The features allow you to custom select the files and folders you wish to back up to the secure cloud storage. On the other hand, you can automate backing up through schedules. The cloud storage is encrypted to ensure no third party can access your data.
Norton Antivirus offers 100% real-time protection to all users by continuously scanning the devices for threats and security breaches. Unlike custom scanning, real-time scans aid webcam protection, downloading files, etc. The real-time protection feature reacts immediately, saving your data from any threat.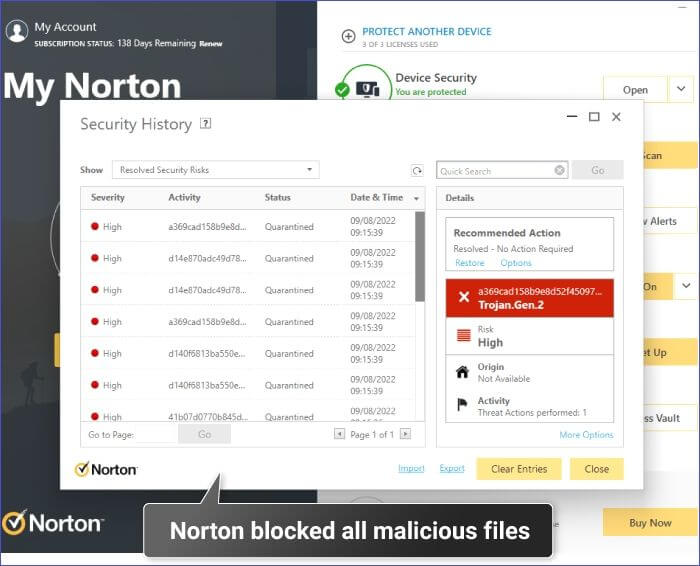 The software has a browser extension, Norton Safe Web, that indicates the safety level of a webpage. The Real-time protection feature grades the nature of the threat into four: Green, Grey, Yellow, and Red. Websites graded green are the safest, whereas red are the most risky.
8. Parental Controls to Track Child's Behavior
Norton 360 Deluxe and the Norton 360 with LifeLock custom package offer an add-on feature with parental controls. To ensure only the parent can access this feature, Norton offers it under a different app, Norton Family. The parental control includes setting school time, web supervision, search supervision, location heatmaps, and mobile app supervision.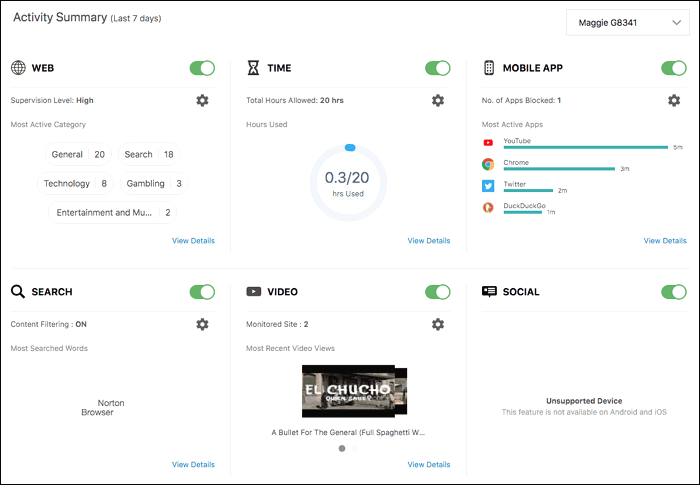 Better, you can set the restriction levels depending on age groups or set different rules for each child's device. One downside is that the Norton VPN may interfere with parental controls. As a result, the child may end up accessing adult content or images.
Is this post helpful? Share it with your fans and friends to help them protect their devices:
#️⃣2️⃣. Norton Antivirus Price Plan
Norton offers some of the best affordable pricing plans to most users. According to Norton's website, the antivirus is available in four pricing plans: Antivirus Plus, Standard, Norton 360 Deluxe, and Select + LifeLock. All these pricing plans have 7-day free trials and a money-back guarantee. We'll discuss the three main plans provided by Norton as follows.
| | | | |
| --- | --- | --- | --- |
|   | Antivirus Plus | Standard | Deluxe |
| Annual Price | $19.99 | $39.99 | $49.99 |
| Supported Devices | 1 | 3 | 5 |
| Firewall | YES | YES | YES |
| 100% Virus Protection | YES | YES | YES |
| Malware Protection | YES | YES | YES |
| VPN | NO | YES | YES |
| Cloud Backup | 2GB | 2GB | 50GB |
| Parental Controls | NO | NO | YES |
| Password Manager | YES | YES | YES |
You can select your suitable plan based on preference and the amount you're willing to spend.
#️⃣3️⃣. Norton Antivirus Advantages and Disadvantages
Norton is a good antivirus. However, just like any product, it has advantages and disadvantages. The table below shows the advantages and disadvantages of Norton antivirus:
Advantages
Disadvantages

1. Protection against identity theft.

2. Top-notch security features.

3. Excellent parental control features.

4. Provides a mobile app version.

5. Offers protection against all forms of malware.

6. Provides a secure VPN.

7. Excellent scores from lab test results.

8. Comes with a password manager.  

1. Doesn't provide a freemium version.

2. You'll need additional apps to unlock some features.

3. Some people consider it pricey
Alternative Antivirus Software to Norton: TotalAV
If you want to use Norton alongside an alternative software, the best choice is TotalAV Antivirus. This tool is also powerful and guarantees you real-time protection from online threats, viruses, and malware. It checks for viruses on your downloads and installs to safeguard your computer against possible threats.
Multi-device compatibility is also supported since you can use it on Windows, iOS, Android, and Mac. TotalAV is regarded as the award-winning antivirus tool as far as eliminating malware attacks on your computer is concerned. Also, to help promote secure browsing, TotalAV offers protection against phishing and spoof attacks. Ensure you try out TotalAV antivirus today for the best experience.
🚩Related Reading: Is TotalAV a Good Antivirus? (Ultimate Review)

TOTALAV
TotalAV is an Award Winning Antivirus and Security Software. It Provides Real-Time Protection from Viruses, Malware & Online Threats.
Bonus: Create a System Backup to Add a Layer of Protection for Your PC
In addition to relying on Norton antivirus and security software, you must add a layer of protection for your data. Generally, antivirus software focuses on protecting and mitigating threats. On the downside, they don't safeguard you from possible data loss and hardware failures.
With this in mind, the best tool for creating a system backup is EaseUS Todo Backup. This software allows you to create a backup of the disk, operating system, and files that you can then save to local drives, cloud, and external drives, among other options. EaseUS Todo Backup offers many backup and restore features including the following:
Free cloud backup storage. The software offers flexible, secure, and cost-effective cloud storage. EaseUS Todo Backup Software users have 250GB of free cloud storage.
Backup management dashboard. Users have an easy-to-manage dashboard where they can delete, merge, split, and compress their backups.
Backup automation. The software lets you schedule backups daily, weekly, or monthly. You can also execute differential or incremental backups.
Bootable backup and recovery. EaseUS Todo Backup powers users to create Windows bootable disks. This is crucial for repairing or reinstalling computer systems.
Ensure you download EaseUS Todo Backup on your computer today and start using it.
The Final Words
In this review, we've helped answer the question: Is Norton a good antivirus? This software offers top-notch security features, including a smart firewall, VPN, malware and virus scans, password protection, device optimization, real-time protection, etc. Ensure you purchase your subscription plan today. 
In addition to using Norton, it's important to create a system backup for your data using EaseUS Todo Backup and an additional layer of protection. The software offers free cloud backup storage, backup automation, and bootable backup and recovery. Ensure you download and start using EaseUS Todo Backup today. 
Is this post helpful? Share it with your fans and friends to help them protect their devices:
FAQs on Norton 360 Review
Below are frequently asked questions about Norton antivirus.
1. Is There an Antivirus Better Than Norton?
Although other antiviruses could be better than Norton, we consider it among the best. This is because it offers 100% malware detection and virus protection, protects against identity theft, has a VPN option, excellent parental control features, efficient password manager, etc.
2. Is Norton Better Than McAfee?
Norton Antivirus has a competitive edge over McAfee because of its better protection scores. These include secure VPN, ransomware, and malware protection and safeguard your webcam from hackers.
3. Can Norton Stop Hackers?
Yes, Norton can stop hackers because it offers 100% protection against malware and virus attacks. It can protect your device from all forms of malware and has also implemented malware detection features to prevent identity theft.
Was this page helpful? Your supoport is truly important to us!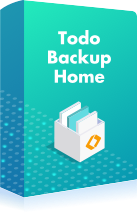 EaseUS Todo Backup
EaseUS Todo Backup is a dependable and professional data backup solution capable of backing up files, folders, drives, APP data and creating a system image. It also makes it easy to clone HDD/SSD, transfer the system to different hardware, and create bootable WinPE bootable disks.
Updated by

Larissa has rich experience in writing technical articles. After joining EaseUS, she frantically learned about data recovery, disk partitioning, data backup, and other related knowledge. Now she is able to master the relevant content proficiently and write effective step-by-step guides on computer issues.…

Read full bio