Can I install Windows 10 on SSD within the Windows 10 upgrade?
I bought a new SSD from Amazon, thinking that I can replace my old hard drive disk with an SSD when I upgrade my computer to Windows 10. But I don't know how can I do it. Any positive suggestions? It's really urgent!
Usually, there are two ways for you to install Windows one is upgrade to Windows 10 and another one is to clean install Windows 10. Even both of the two ways are efficient, the former one is recommended because it's easier. But if you want to install Windows 10 on SSD, you might spend little more efforts. You know, Windows 10 is only free if you are upgrading from previous Windows version. If you want a fresh installing, you should have a legit product key for the Windows 10. Otherwise, your best option would be clone system partition to SSD and upgrade to Windows 10 or upgrade to Windows 10 and transfer Windows 10 OS to SSD.
How to install Windows 10 on SSD
No matter you choose to get the old Windows system installed on the SSD and then upgrade your computer to Windows 10 or migrate the new Windows 10 partition to the new SSD after a successful Windows 10 upgrade, you need a partition manager. EaseUS partition tool is the one can help you install Windows 10 on SSD through these two ways with ease.
Step 1. Launch EaseUS Partition Master and navigate Wizard > Migrate OS to SSD/HDD from the main menu.
Step 2. Select SSD as destination disk.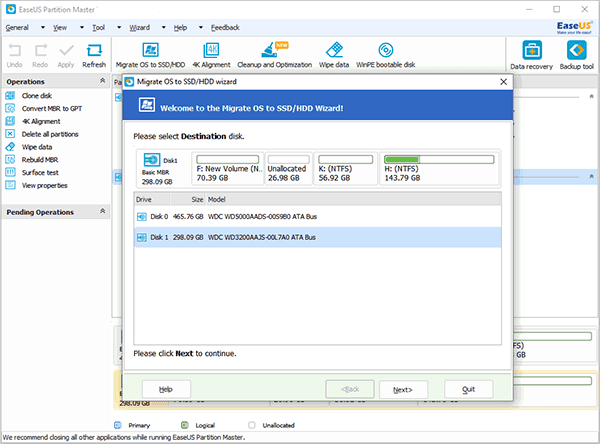 Step 3. Click Yes Delete partitions on the destination disk.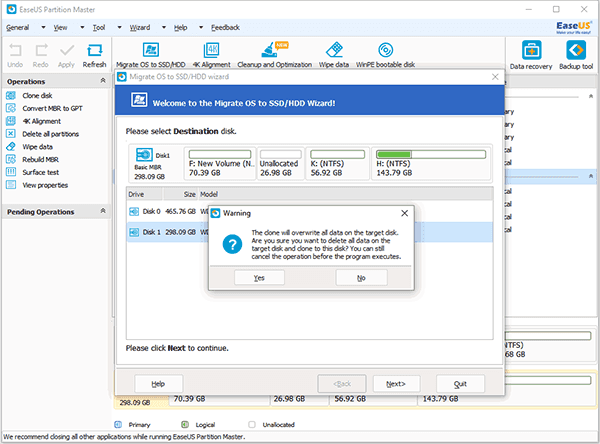 Step 4. Resize partition size and click OK .
Step 5. Click "Apply" to start Windows 10 migration from HDD to SSD.