Question: Can I clone OS with data from HDD to SSD?
Answer: Yes. 
To Beginners: This page tells how easy it could be for you to clone a hard drive to SSD in Windows 11 without losing any data. If it's an OS drive, you don't even need to reinstall the operating system.
For a quick guide to Clone HDD to SSD in Windows 11? Follow this page and let's get started:
How Do You Clone HDD to SSD in Windows 11
Speaking of upgrading the computer hard drive, what comes to your mind at first? Here are two common questions that you may have one of them in your mind currently:
1. How do I clone my current hard drive to my SSD and make it bootable?
2. What tools do I need for HDD to SSD cloning in Windows 11?
Note that as long as the SSD has equal or bigger storage capacity than the used space on the original hard drive, you can copy everything on your hard drive to the new SSD.
Follow through the guide here, you'll successfully upgrade the hard drive to SSD on your computer in Windows 11:
IMPORTANT: Please back up the data to another location in advance if your SSD is a used drive.
Guide 1: Download and Install Windows 11 Hard Drive Cloning Software
Tool: EaseUS Partition Master
Duration: 1 Minute
Note that there are many hard drive cloning software online, and here what we would like to recommend you to try is EaseUS Partition Master. It's more than a disk cloning software, but a comprehensive hard drive partition management software. 
You can directly click and free download this software here:
Guide 2: Install and Initialize New SSD in Windows 11
Note that if you are planning to copy the hard drive to a used SSD, you may jump this part and directly follow Guide 3 to start the disk cloning procedure.
However, if you are planning to use a new SSD, please make sure that you'll correctly install it to your computer and initialize it with the following steps:
Step 1. Open computer case with a screwdriver.
Computer use No.2, laptop use No.1.
Step 2. Install the SSD into your computer.
For a SATA SSD, plug it into the computer via a power cable and a SATA cable.
For an M.2/NVMe SSD, insert it into the SSD slot and fasten its screws.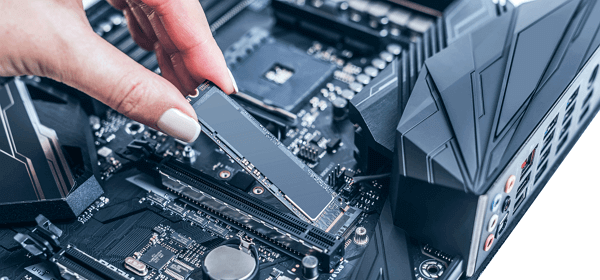 Step 3. Once done, close the computer case and reboot the computer.
Step 4. When Windows 11 boots up, press Windows + R keys, type diskmgmt.msc, and hit Enter to open Disk Management.
Step 5. Right-click on the new SSD and select Initialize Disk and select MBR or GPT as the disk type.
Note that the disk type on SSD should be the same as your source hard drive. If the source hard drive is installed with Windows 11, set the type as GPT.
Guide 3: Clone HDD to SSD and Make It Bootable in Windows 11
Now, you are good to go and clone hard drive to SSD in Windows 11. The shown process is operated with the help of EaseUS Partition Master:
1. Clone Hard Drive to SSD
Step 1. Select the source disk.
Go to the "Clone" tab, click "Clone OS Disk" or "Click Data Disk". And then click "Next" to continue.
Select the source disk that you want to copy or clone. Then, select "Next".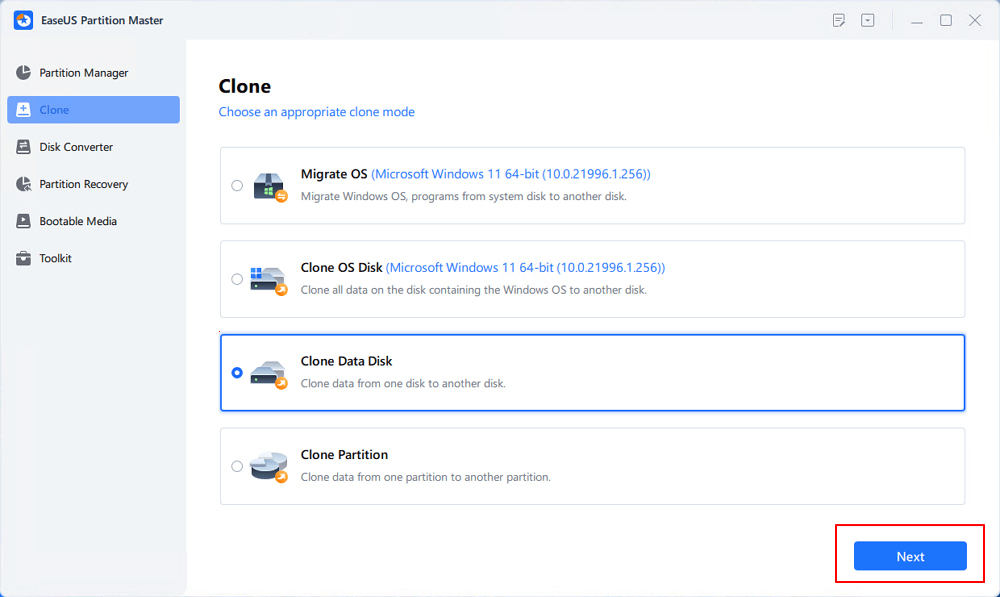 Step 2. Select the target disk.
Choose the wanted HDD/SSD as your destination and click "Next" to continue.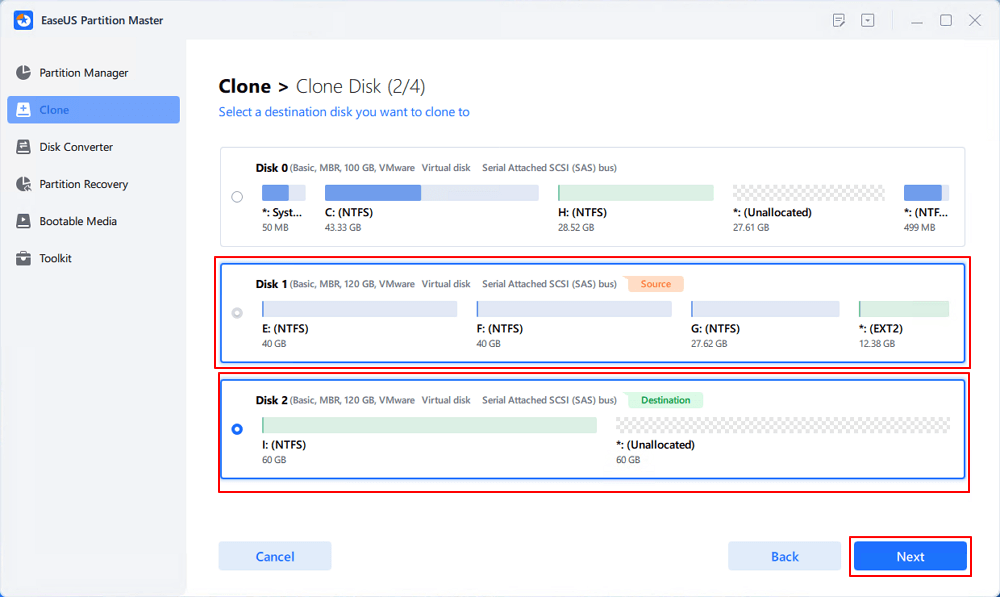 Check the warning message and click "Yes" to confirm.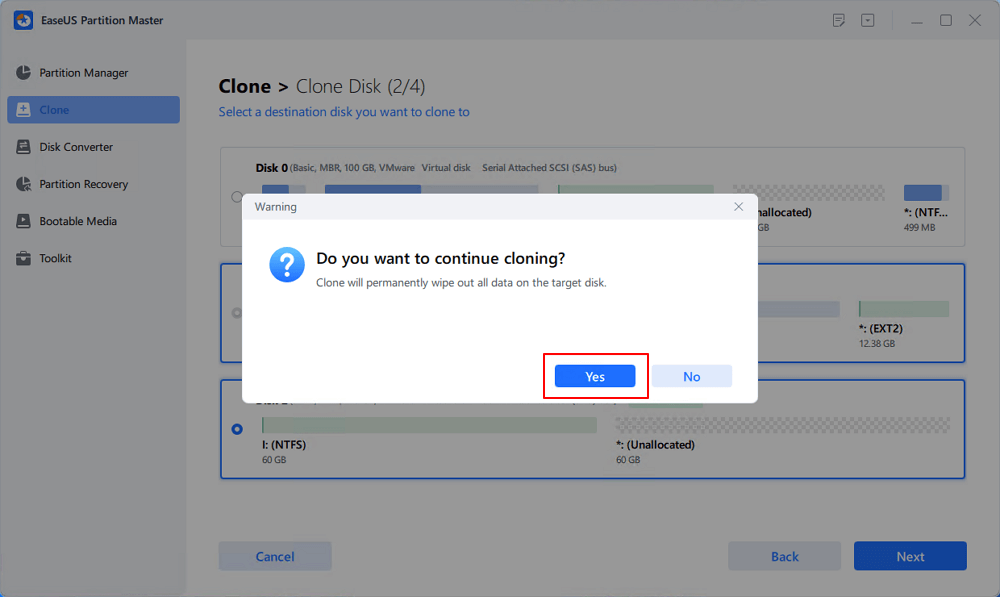 Step 3. Select clone mode.
You can select "Autofit the disk", "Clone as the source" to customize your disk layout.
Step 4. Click "Start" to start cloning process.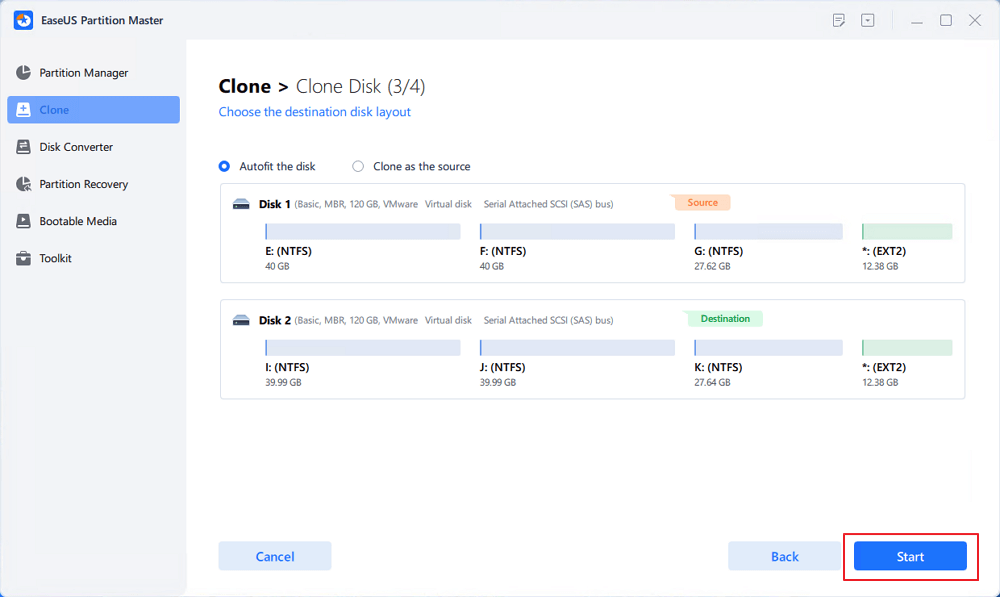 2. Make Cloned SSD Bootable in Windows 11
If the old hard drive contained your operating system - Windows 11, you'll need to follow the steps here to make the newly cloned SSD bootable: 
Step 1. Restart the computer and press F2/F10/Del key to enter BIOS.
Step 2. Go to the Boot Menu, at the boot priority section, set the new SSD as the boot drive.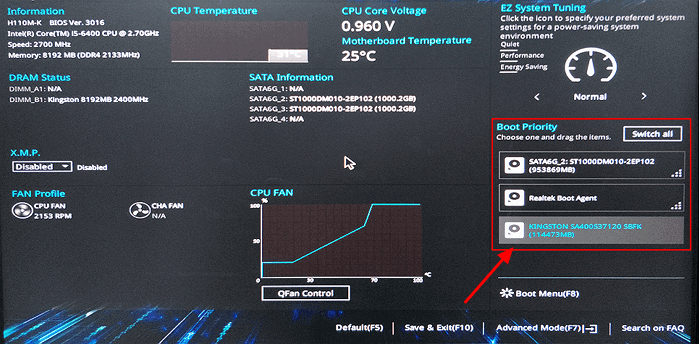 Step 3. Press F10 to save all the changes and restart the computer.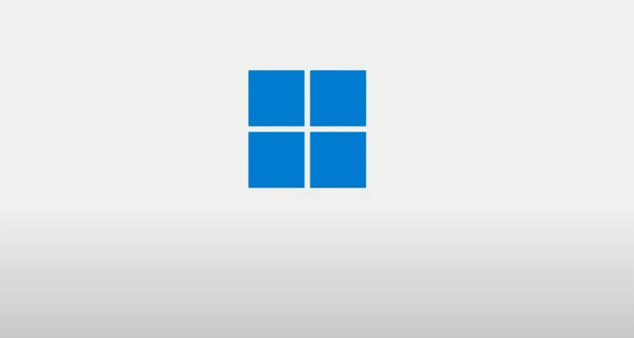 After this, you'll see your Windows 11 successfully boot up from the new SSD.
Tips to Make Use of Old Hard Drive in Windows 11
After cloning the hard drive to your SSD in Windows 11, the new question that comes up in your mind could be how to make use of the old drive.
Here you have two options:
Wipe and Safe Old Hard Drive
To sell the drive, you'll need to wipe and clean up everything on the drive. EaseUS Partition Master with its wipe feature can help:
We've set two options for you to wipe data. Choose the one you need.
Option 1.  Wipe Partition
Right-click the partition you want to erase data from, and choose "Wipe".
In the new window, set the time for which you want to wipe your partition, then click "OK".
Click the "Execute 1 Task(s)" button in the lower right corner, check the changes, then click "Apply".
Option 2. Wipe Disk
Select the HDD/SSD. And right-click to choose "Wipe Disk".
Set the number of times to wipe data. (You can set to 10 at most.) Then Click "OK".
Click "Execute 1 Task(s)" and then click "Apply".
Clean Up and Make Use of Old HDD
To make use of the old drive as a data disk, you can delete all partitions on it and repartition it by using EaseUS Partition Master with the guide here:
To delete all partitions:
Step 1. Launch EaseUS Partition Master, and click "Partition Manager".
Make sure that you've backed up the important data before deleting any partition on your disk.
Step 2. Select to delete partition or delete all partitions on hard drive.
Delete single partition: right-click on a partition that you want to delete and choose "Delete".
Delete all partitions: right-click a hard drive that you want to delete all partitions, and select "Delete All".
Step 3. Click "Yes" to confirm the deletion.
Step 4. Click "Execute xx Task" and then click "Apply" to save the change.
0:00 - 0:39 Delete single volumes; 0:39 - 1:09 Delete all partitions.
To partition hard drive:
Cloning HDD to SSD in Windows 11 Is Easy, You Can Upgrade Your Disk Now
This page provides a complete and simple guide for cloning HDD to SSD without any boot issues in Windows 11.
If you are a beginner, stay here and you can fully upgrade your computer disk to a new SSD with the help of EaseUS Partition Master. Besides disk cloning, you can also apply this software to clean up your old drive for selling or new usage.
In a word, the process of cloning HDD to SSD in Windows 11 is easy and possibly be done on your own. Just follow to upgrade your computer drive now. 
Updated by Tracy King 
Tracy joined in EaseUS in 2013 and has been working with EaseUS content team for over 7 years. Being enthusiastic in computing and technology, she writes tech how-to articles and share technical solutions about Windows & Mac data recovery, file/system backup and recovery, partition management and iOS/Android data recovery.