Disk 1 is unknown, not initialized, unallocated
"When I plug in my external hard drive, Western Digital My Passport 0740 (500GB), it says that it's successfully installed however it does not appear on My Computer. Also when I go into system tools it says that disk 1 is unknown, not initialized, unallocated. Anyone knows how to recover data when hard drive not initialized or how to initialize disk without losing data? I have some important pics on the disk. please help!"
Overview of disk unknown not initialized issue
Like the above cases, "Disk Unknown Not Initialized" issue usually attacks unexpectedly in all the Windows version, including Windows 10, 8, 7, and annoys numerous users. When it happens, your external hard drive may show "unallocated space" or nothing in Disk Management, so you are not able to go access the data on this disk.

Disk unknown not initialized issue can be caused by various reasons like virus infection, file system damage, bad sectors, MBR corruption, partition loss, etc. If you can't figure out the cause, please try the following 5 solutions one by one until the issue is solved successfully!
How to fix Disk Unknown Not Initialized error in Windows 10, 8, 7...
Recommend: Initialize the hard drive and then recover data
It is the easiest way to fix disk unknown not initialized issue. Just right-click "My Computer" > "Manage" to run Disk Management, Here, right-click the hard drive and click "Initialize Disk". In the dialog box, select the disk(s) to initialize and choose MBR or GPT partition style.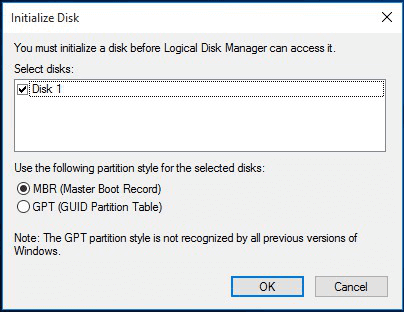 To recover data after fixing disk unknown not initialized error:
Solution 1: Recover data from hard drive
Here, if you have important files on the external hard drive, you can try EaseUS free data recovery software to retrieve them after disk initializing.
Notice: When your hard drive/external hard drive becomes uninitialized, please find fixes and resolve this issue firstly.
After fixing the not initialized error, try powerful hard drive recovery software to restore your lost data now.
Step 1. If it is an external hard drive, please connect it to the PC first.
Step 2. Run data recovery software to scan data.
Select the location of your hard drive/external hard drive.
Click "Scan" to start scanning lost data on the hard drive。
Step 3. Preview and restore.
Once the scanning process completes, you can preview and find your lost files by browsing them in these tabs:
Delete Files: All your deleted files are listed here.
Drive (with your device name): It loads all found files there.
Lost Partition Files: Check first if it's for formatted recovery.
Extra Files: Finds all files that lost names or paths on your drive. (It suits your situation the most right now.)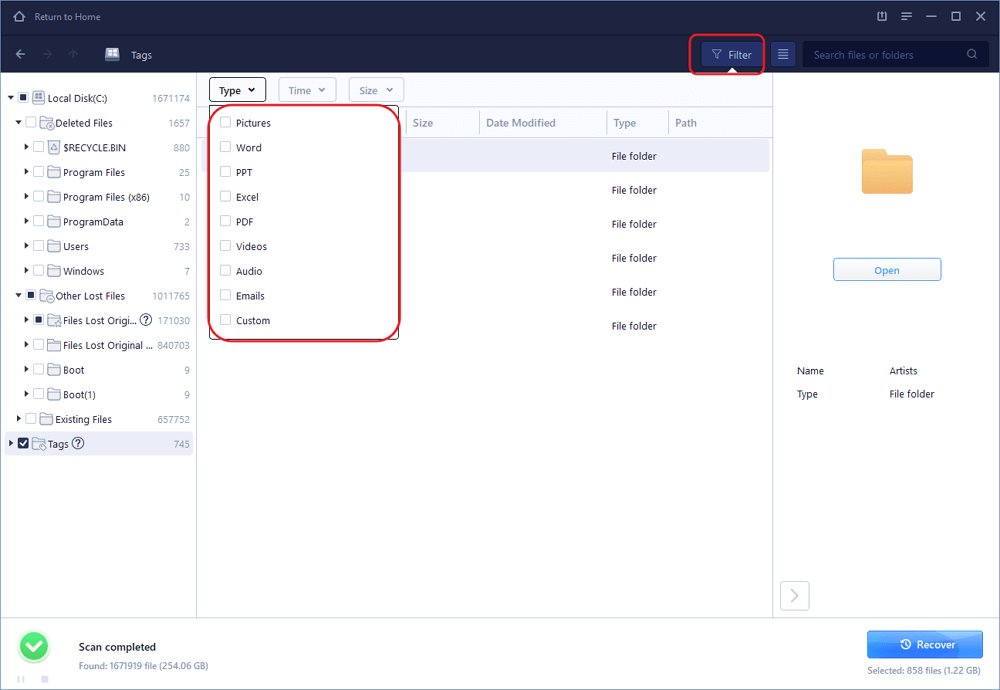 And you can double-click the found files one by one to preview.
Then select and save them to a secure location on your PC or other storage devices by clicking "Recover".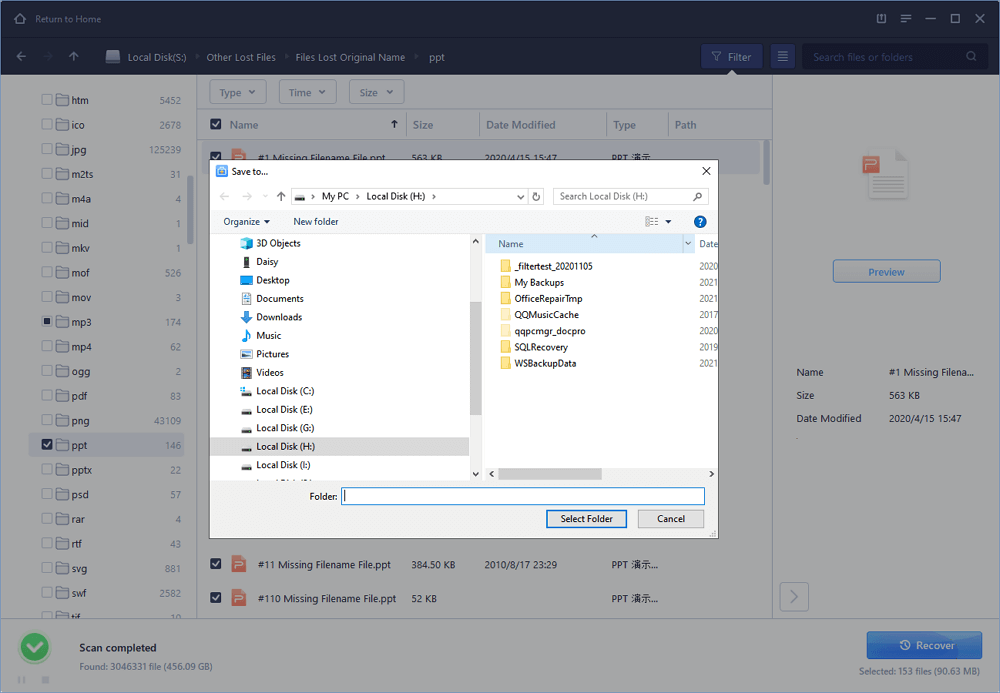 Solution 2: Perform a partition recovery
Download and launch EaseUS free partition software on your computer. With it, you can recover the partition on your hard drive with ease.
Step 1: Launch EaseUS Partition Master on PC
Click on "Partition Recovery" at the top of the main window.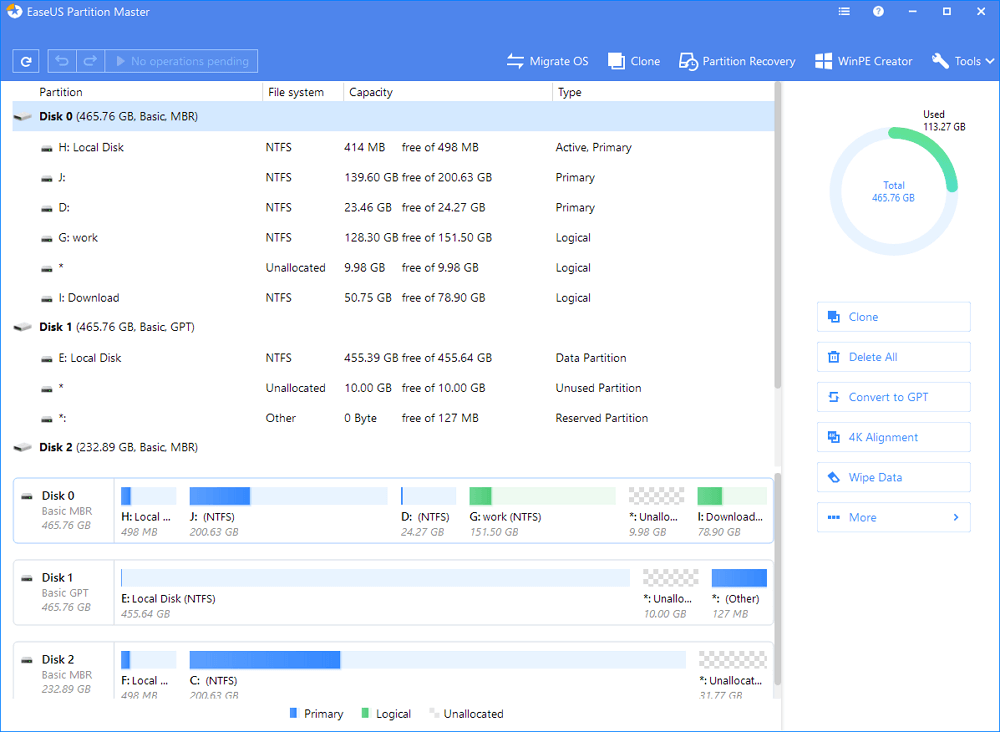 Step 2: Select a hard disk to search for the lost partition(s)
Choose the hard drive disk or SSD where you lost partitions, and click "Scan".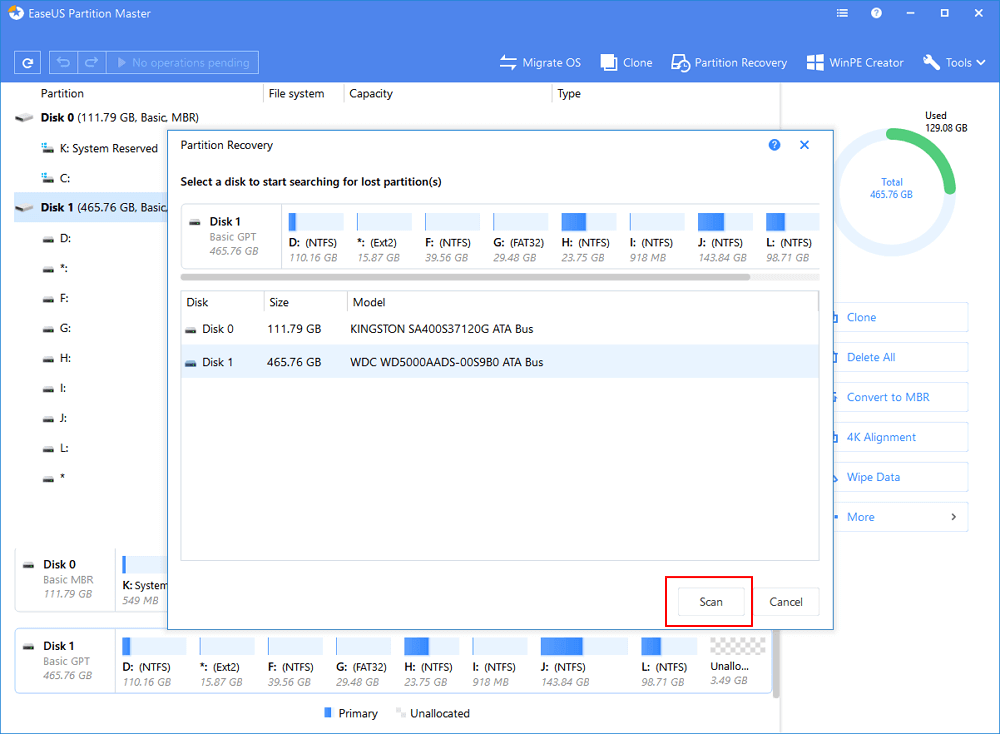 Step 3: Wait for the scanning process to complete.
This program will scan the whole disk with two modes - "Quick Scan" and "Deep Scan" to find all lost partitions and data for you.
Quick Scan will find your latest deleted partition with a fast speed.
Deep scan will scan and find more and earlier deleted partitions.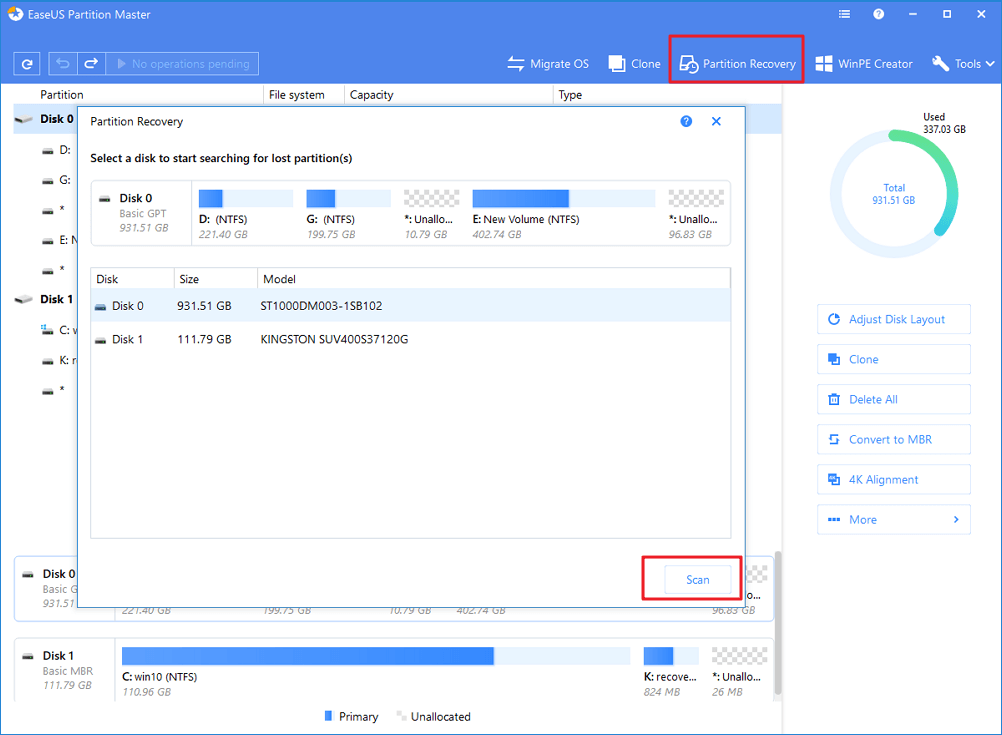 Step 4: Select and recover lost partitions
1. Select the lost partition, marked as "Deleted" with previous Labels, capacity etc, and click "Proceed" to continue.
2. Click "Recover Now" to confirm and restore the lost partition.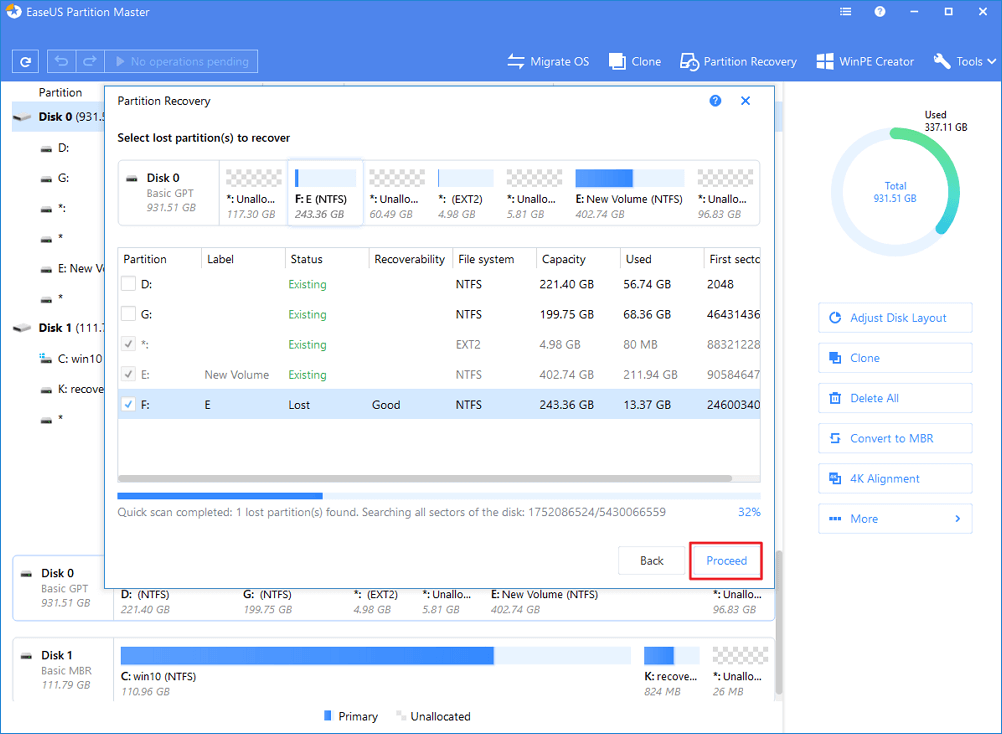 3. Click the "Execute Operation" button and click "Apply" to restore lost partition.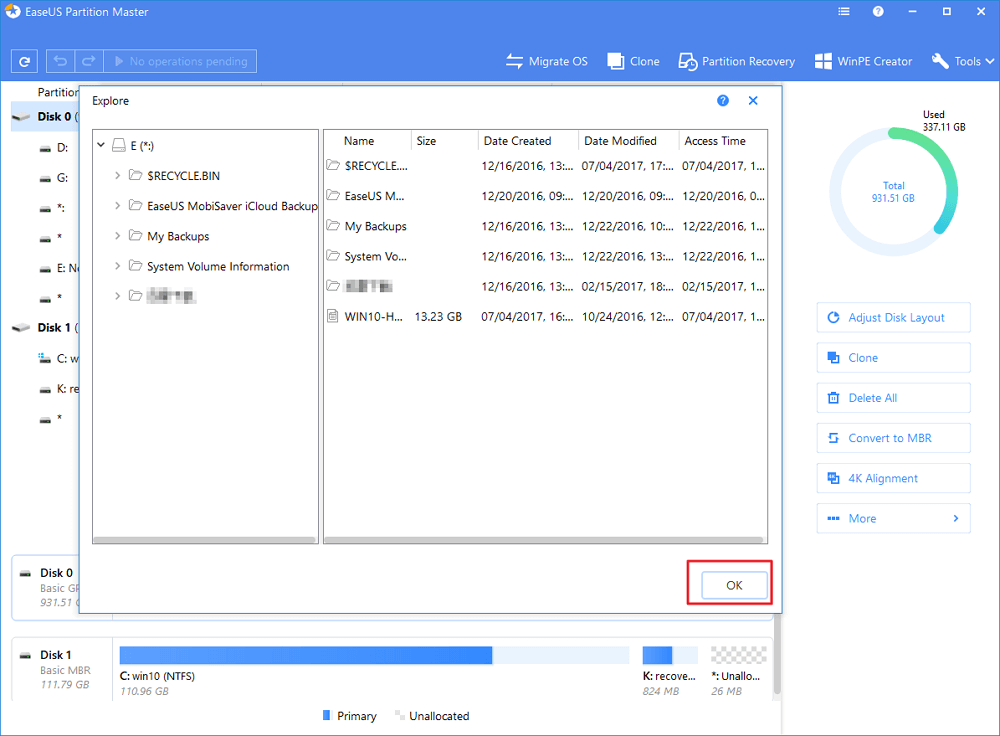 Extra Tip: How to Fix cannot initialize the drive on Windows
A common reason that leads to "disk unknown not initialized" is that you fail to initialize the drive with a message saying "The request could not be performed because of I/O error", which, afterward, will cause your disk to be shown as Unknow or Not Initialized. When you can't initialize a hard disk, "disk unknown not initialized" is not the only issue that you may encounter. For the detailed explanation and corresponding solutions, go to the article about how to fix the disk read error for more. If the guide cannot help you solve the problem, you are highly recommended to ask help from experts for manual repair or directly replace it with a new disk.