"I'm wondering if there is some data recovery software that supports to recover files by time. So many third-party recovery tools let customers find the files by file types, and it's really troublesome and time-consuming."
Common Ways of Files Recovery from Third-party Data Recovery Tools
Admittedly, data recovery tools developed by many reputed IT companies play a significantly important role in our daily lives in such information age. Data loss can hardly avoid due to human error, hard drive corruption, power outage, computer malfunction, virus attack, etc. Thanks to third-party data recovery software, we escaped from various types of data loss disasters on a hard drive, flash drive, memory card, camera, phone, music player and so on.
Only one frustration is noticeable. While selecting recovered files the software has found, customers said that they always get stuck at finding the target files by choosing from file types. Why don't so many data recovery tools allow us to restore files by time? We can remember the date on which we deleted the files. Isn't it nicer and quicker to find the files by time classification?
How to Recover Lost and Deleted Files by Time Classification
To ease the worry and reduce complaints from customers who care so much about their lost data, EaseUS Data Recovery Wizard feels responsible make the recovery option more helpful, even it enables people to recover files with original file names. After some refining work on EaseUS hard drive recovery software, now it fully supports to preview and recover lost or deleted files by date, type and path. Customers can choose any of the recovery classifications to find their target files promptly.
EaseUS Data Recovery Wizard recovers deleted files and folders on your computer/laptop hard drive, externally connected USB flash drive or micro SD card by scanning all over its storage unit, and the overall process of searching for and finding the deleted items is done as follows.
Step 1. Specify a location: is it a local hard drive disk or a removable storage device from which the files were deleted? Choose the exact file location and then click the Scan button.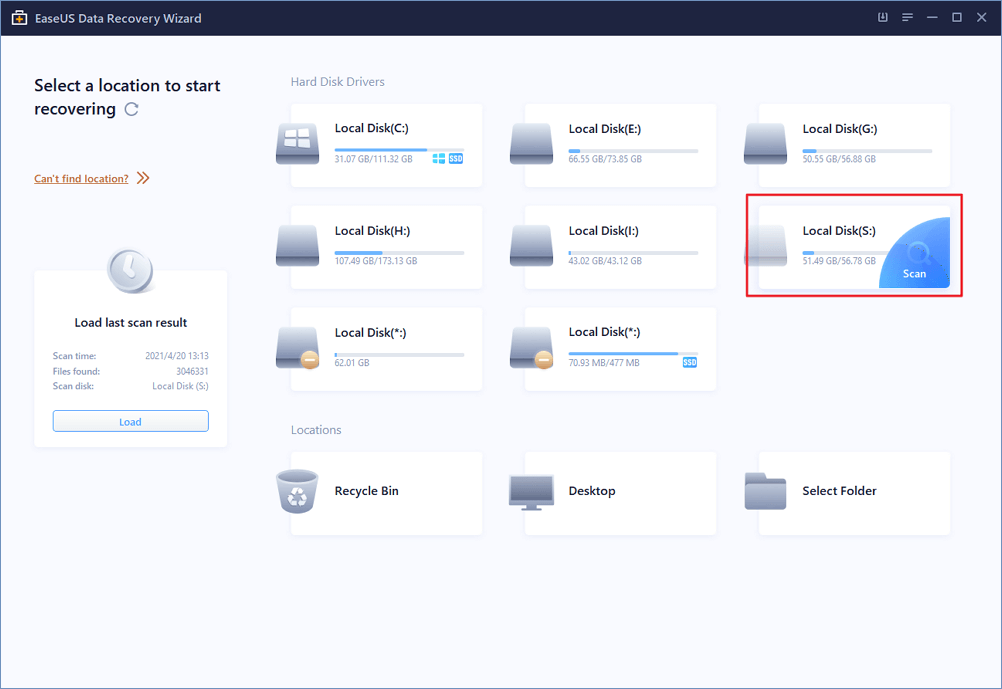 Step 2. Scan the entire storage device: it's a critical step for EaseUS file recovery software to search for lost data as much as possible. Soon you should see a quick scan result called "Deleted files" appears. That's where all deleted files and folders were kept.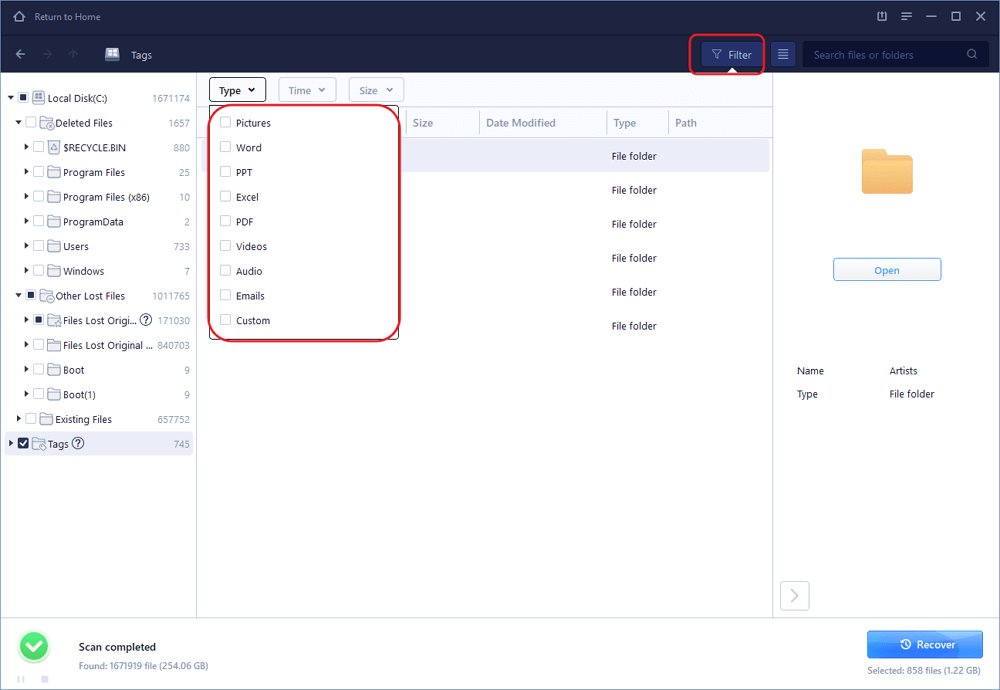 Step 3. Preview files and recover: in the "Deleted files", find the wanted files by following its file paths. Or, you can use the "Filter" feature to locate the abandoned files quickly. Double-click the data allows you to preview its entirety. At last, choose all target files and click the Recover button.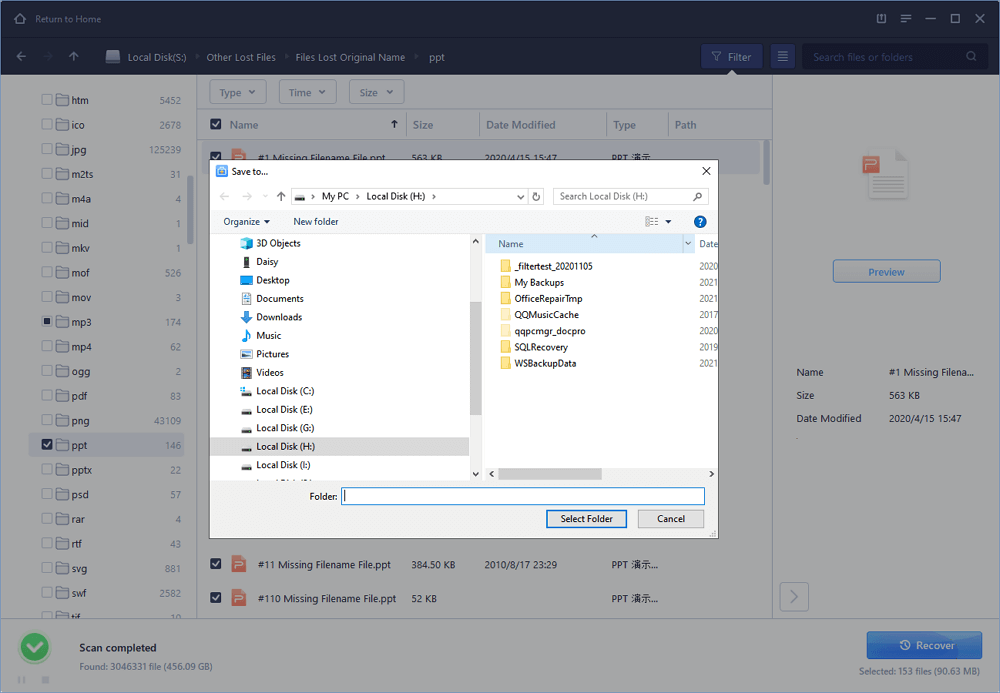 Never forget to check all the scan results in each tab for deleted files. The "Extra Files" part is very hopeful for the recovery of files that have lost names and file paths after deletion.
By sorting recoverable files by time classification, I hope every one of you an efficient data recovery with EaseUS Data Recovery Wizard.