External Hard Drive Showing Unknown, Not Initialized
"A WD 2TB external hard drive, which I've been using for two years, is now having a problem. It does not read and shows in Windows 10 Disk Management as (Disk 1, Unknown, Not Initialized). Will initializing hard disk format it? The drive contains many picture files, and they're very important to me. How do I retrieve data from the uninitialized hard drive?"
"Disk (0, 1, 2...), unknown, not initialized and unallocated" is one of the common hard disk errors that makes us upset. When a hard drive becomes uninitialized, you can no longer access data there. Then, how to initialize disk without losing data becomes a problem. Recovering data using EaseUS data recovery software after fixing hard drive not initialized issue can be a solution.
How to initialize disk without losing data when hard drive not initialized error occurs
Step 1. Initialize disk to fix hard drive unknown, not initialized issue.
Go to Disk Management -> right click the drive that needs to be initialized -> choose "Initialize Disk" option.
Now the uninitialized drive should be fixed, which will be later recognized by Windows so that you can use it again without any problem. However, you have to take it slow. Initializing hard disk will result in complete data loss, so make sure that within which the pictures, documents, videos, games and other downloads were all backed up.
Step 2. Recover lost data after initializing the hard disk
Will initializing hard disk make data unrecoverable? Since initializing hard disk will lead to a blank or even garbled disk, with failing or failed circuitry or perhaps you might just have some corrupted data.
At this moment, data recovery becomes a smart choice. You can try to rescue lost, deleted and corrupted data with EaseUS hard drive data recovery software, which helped millions of users with successful data recovery from unrecognized hard disk, unallocated hard drive partition, RAW hard drive, formatted hard drive, virus infected hard drive and more.
When your hard drive data lost after fixing the drive that becomes unknown, not initialized or unallocated, you can always try EaseUS Data Recovery Wizard to bring lost data back in two steps.
Step 1. Choose the hard disk where data files were lost and click "Scan".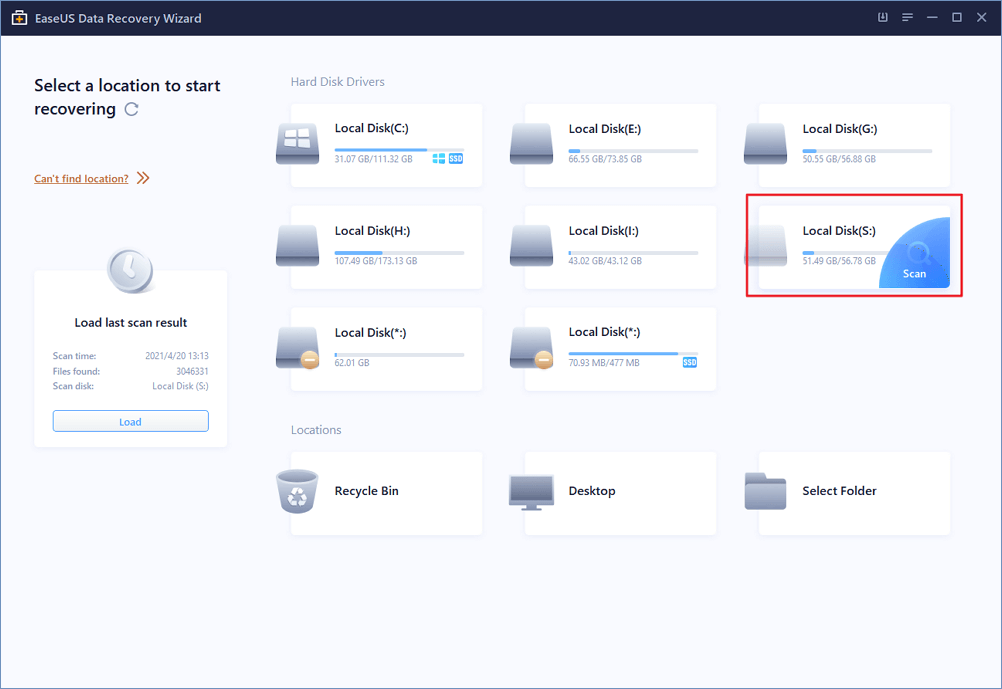 Step 2. EaseUS Data Recovery Wizard will start a quick scan first. After the quick scan completes, a deep scan will automatically launch in order to find more files.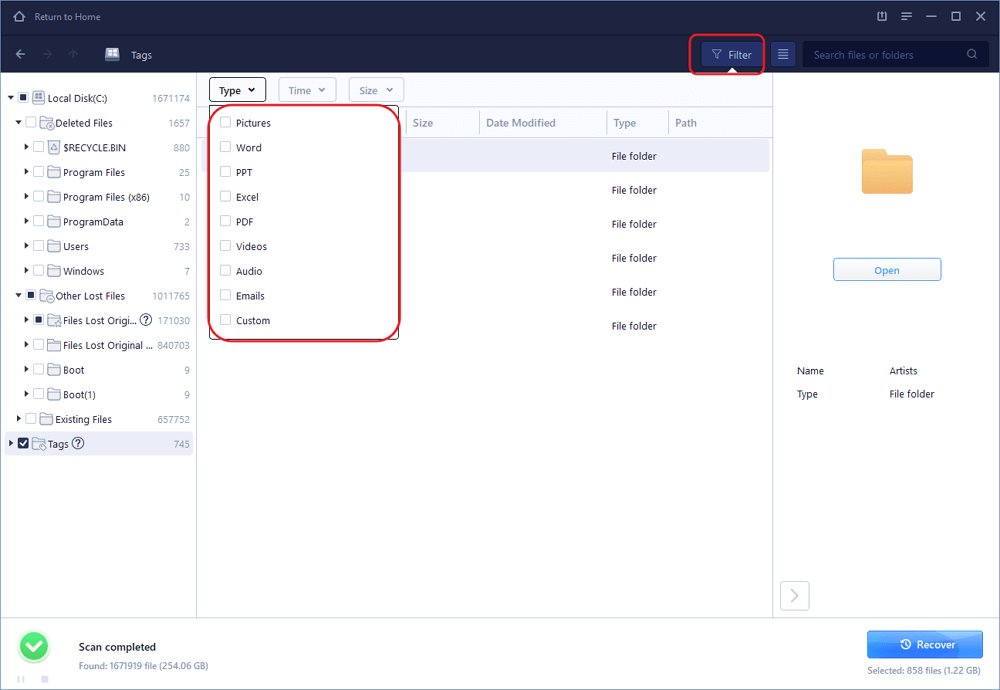 Step 3. Choose the file(s) you want to recover by file types from the scanning results. Click "Recover" button to recover the selected files. You'd better choose a different location instead of the original hard drive to avoid data overwriting.