Will initializing disk format it
"What does initialization affect on a hard disk? Please give me a hand. When using the Windows disk management utility, I receive the instruction showing as you must initialize a disk before logical disk manager can access it. The disk is NTFS 100% data with no operating system on it. I'd like to know if it is safe to go ahead and initialize the disk. Does initializing a disk format it? I am not expecting any data loss on it."
This is a post we found in Microsoft Community, and it seems that over 150 thousand people have the same question. Will initializing a disk erase data in the same way as the format does? What's the difference between the two items?
Initialize disk vs format
Typically, both initializing and formatting would erase data on a hard drive. However, Windows will only ask you to initialize a disk that is brand new and hasn't been used yet. The format is totally different, and it is needed more frequently. For a new hard drive, to put it in daily use on a computer, the process should be Initialize -> Partitioning -> Format.
Don't worry, let's distinguish the two concepts more thoroughly. It's easy to decide whether to perform initializing on a new hard drive with zero data on it, however, many of you may have a confusing moment that a used hard disk would require initializing.
And the error message is always about "disk 0 (1 or 2) unknown, not initialized, unallocated". It occurs when this hard drive is initially connected to a computer. To start initializing the hard drive, open Windows Disk Management, right-click on the disk shows 'unknown not initialized', select "Initialize Disk" and follow the wizard to finish the task.
Recover lost data after initializing a disk
When you encountered the disk unknown not initialized issue, the most acceptable way is to initialize it at the first step and then, try to utilize the third-party hard drive recovery software to recover files off from it. EaseUS Data Recovery Wizard is good at retrieving lost data from a hard drive after initializing, formatting and even deletion.
Effective tips for a successful HDD data recovery with EaseUS HDD recovery software:
Your Hard Disk Drive (HDD) can be either an internal or external one. If it's an external HDD, you must correctly connect it to your computer using a proper cable, and it's going to appear in the "External Devices" section in EaseUS Data Recovery Wizard.
If the HDD data was lost due to a quick format, partition loss or deletion, switch to the "Lost Partition Files" tab to check the scan results after scanning the HDD.
Here's the standard process to scan and find lost data on an HDD:
Step 1. Choose your HDD partition(according to its drive letter or partition label) as the target disk and click the Scan button.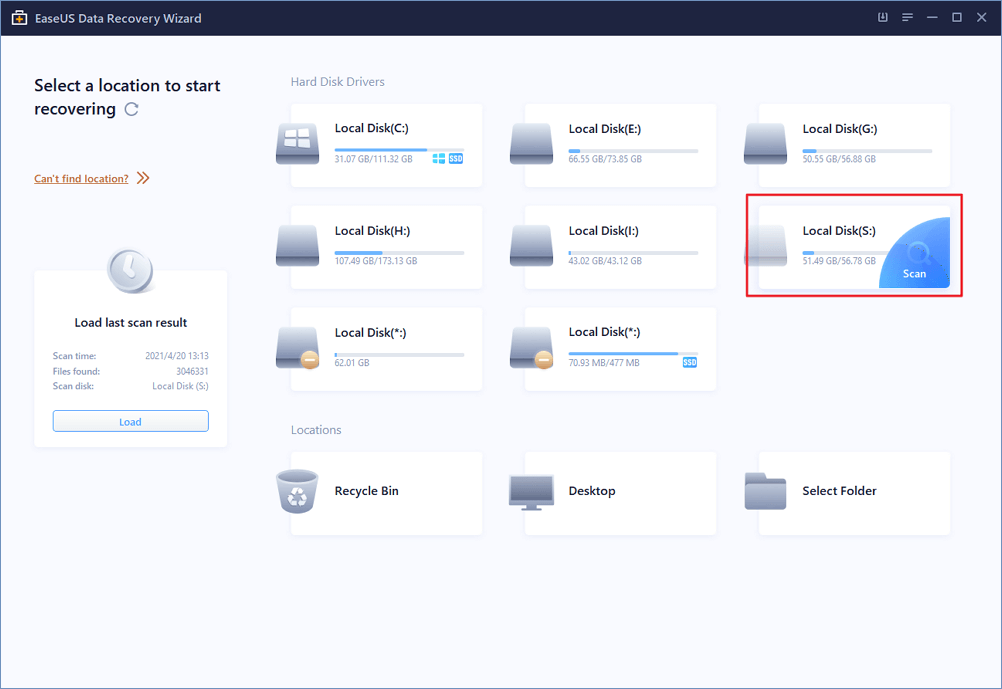 Step 2. Now it comes to the scanning process. Usually, it takes a while to finish this stage, but you can always stop midway as soon as the lost files were found and displayed in the results. That's one of the competitive strengths of EaseUS HDD recovery software. Of cause, it's better to wait until the last second gets over.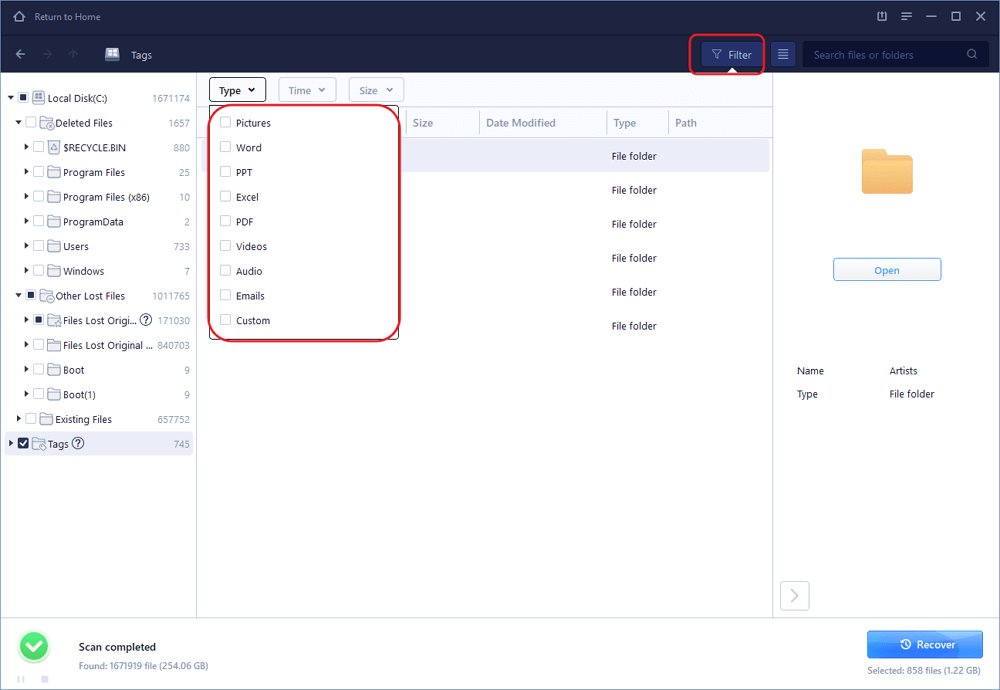 Step 3. When all lost data shows up in front of you again, feel free to check the desired items and click the Recover button. Do not choose the original drive for the recovered data. It's at risk of data overwriting.