Help: Why Hard Drive Randomly Wiped Data
"Lately, one of the two hard disks in my computer starts malfunctioning. It wipes data by itself. I didn't create any backups before the first 2-3 times I saw the problem, so some of the data has been removed without a trace. I can't remember what those wiped data are all about, but the items in the Pictures and Videos folder have totally disappeared! Should I keep using the hard drive or should I stop it to avoid more data loss in the future?"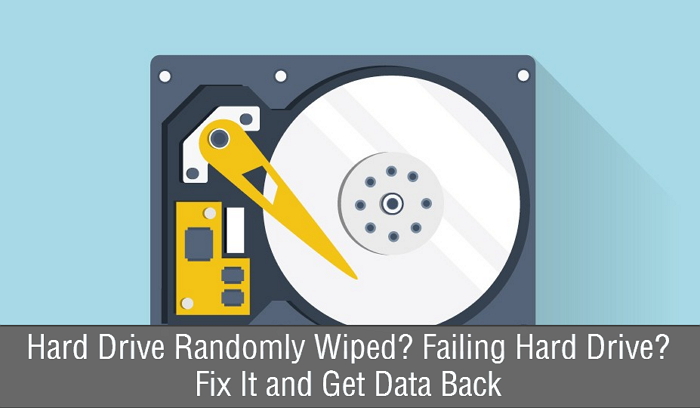 Be alert! When your hard drive randomly wiped itself, it is a sign of imminent component or hardware failure. You need to take prompt measures to recover data from the hard drive and, if it's badly damaged beyond repair, you need to replace the hard drive with a new one. 
How to Recover Data Being [Wiped] by Hard Drive Itself
Hard drive wipes data in different manners. Technically speaking, you can hardly recover wiped data by any means. When you wipe a hard drive, it means to erase everything on it, including the previously deleted but might still exist, and usually, only third-party data destruction software, or sometimes called hard drive sanitization program can do that. Therefore, in most situations when we say hard drive randomly wiping data by itself, it's not a real "wipe" but the behavior of a "quick format", "deletion" or "hidden".
In most situations, as we mentioned herein below, you can easily recover data by using EaseUS EaseUS Data Recovery Wizard.
By adopting EaseUS Data Recovery Wizard like EaseUS Data Recovery Wizard, you can rescue data that has been deleted off from the problematic hard drive, or access data from the hard drive that you cannot currently open.
Step 1. Scan the hard drive partition
Select the drive on your hard disk where you lost or deleted files. Click "Scan" and let EaseUS data recovery software scan for all lost data and files on the selected drive.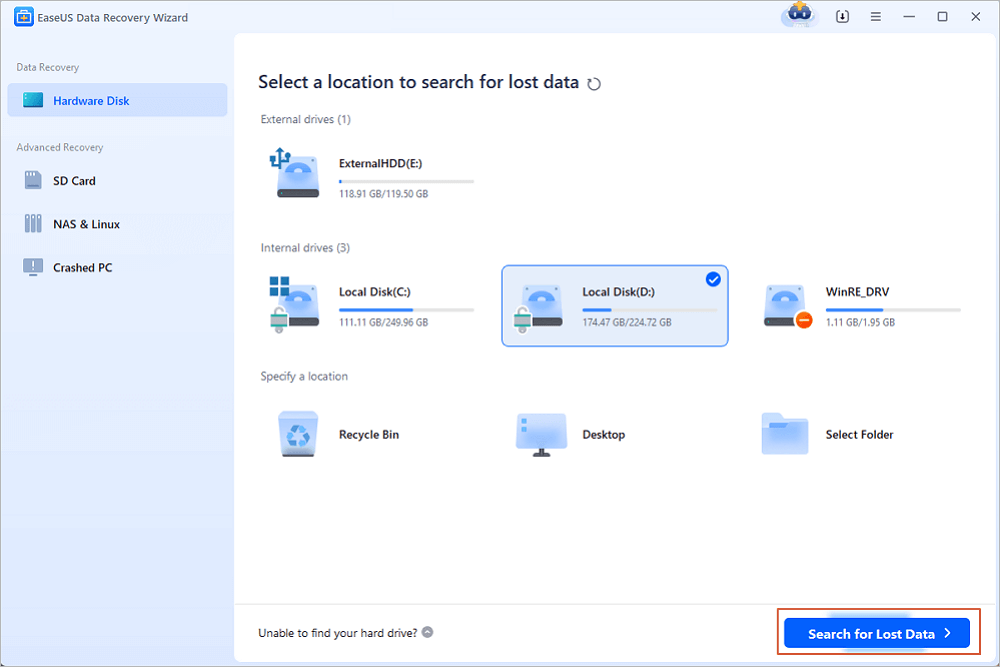 Step 2. Check the results
When the scan completes, you can apply the "Filter" feature or click the "Search files or folders" option to find the lost files on the hard drive.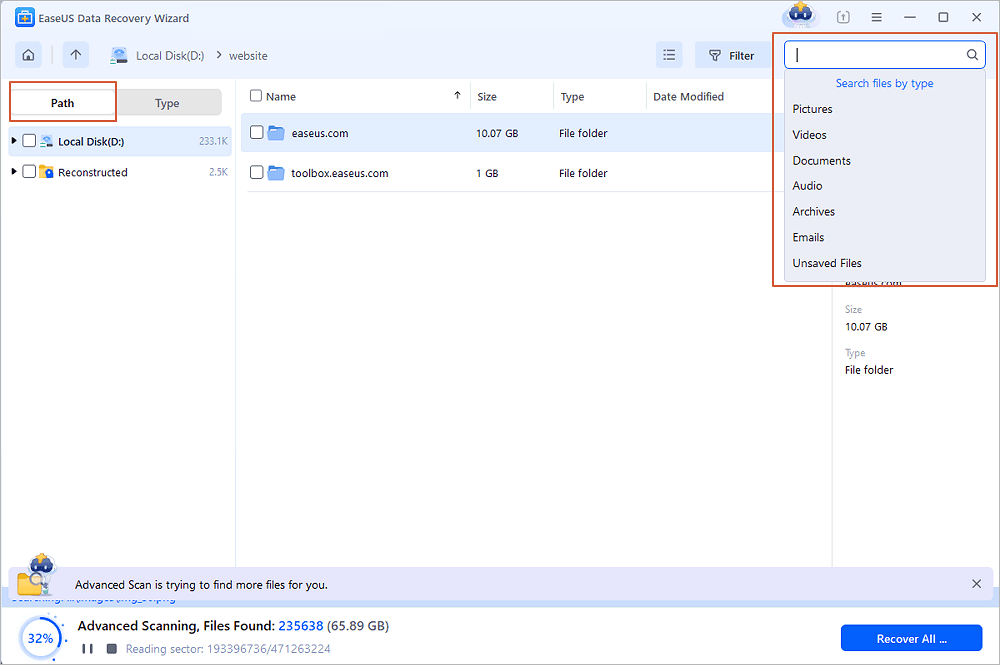 Step 3. Restore lost hard drive data
Select wanted files that you lost on the drive and click "Recover" to save them to another location.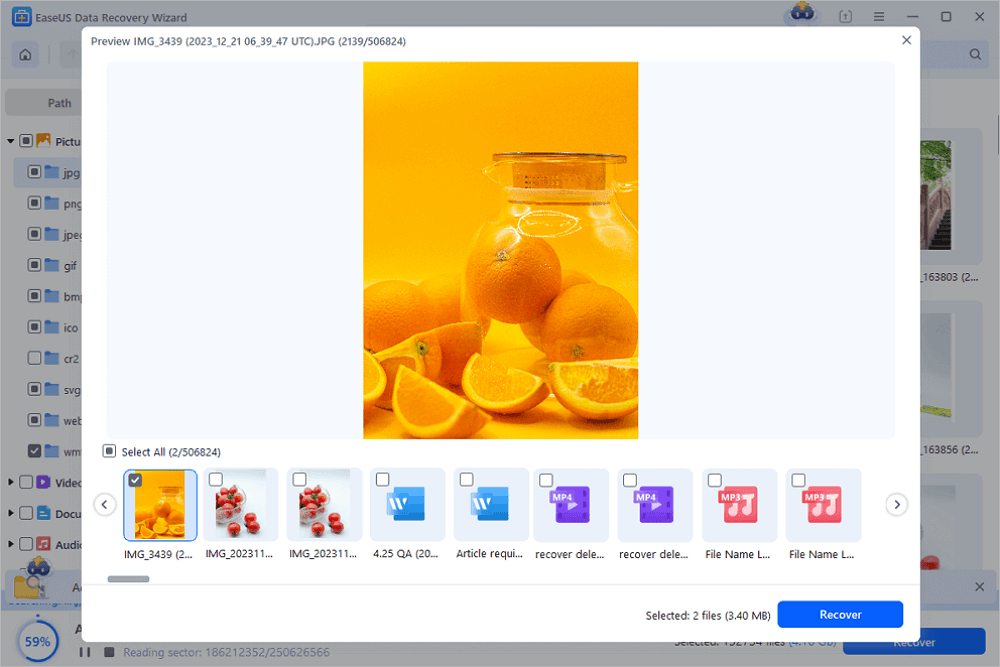 Fix #1. Scan and Repair Hard Drive Errors
There is an inbuilt Windows check disk utility that allows you to check where goes wrong with the hard drive. It's a safe move to first diagnose a hard drive and repair the errors if it has found any. To get started:
Step 1. In Windows 10, for example, press Windows + E keys to bring up the File Explorer window. Click This PC and right-click on the drive that randomly eats data, and select Properties.
Step 2. Switch to the Tools tab, there click the Check button under the Error checking section. This option will check the drive for file system errors that might cause your hard drive abnormally working.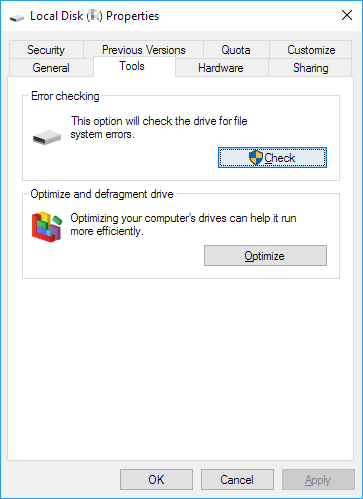 Step 3. Windows will prompt you that you don't need to san this drive when no errors were found. Otherwise, you'll continue clicking Scan drive. You can keep using the drive during the scan.
Step 4. If errors were found, you'll see the message "Restart your computer to repair file system. You can restart right away or schedule the error fixing on the next restart. Do what it tells you to do.
 Tip

Prefer a more advanced way of checking the disk for errors, including file system corruption and bad sectors? Follow to learn how to repair hard drive bad sectors on the linked page.
Fix #2. Reformat Is A Solution, Too
TIP: Back up important data before proceeding with the quick format guide here. Disk formatting will delete data from the hard drive partition but not scan the disk for bad sectors.
When your hard drive starts wiping data without your permission, it's kind of infecting malware or viruses. If it's not seriously damaged, reformat the hard drive can be a solution. 


Step 1. Open Windows File Explorer (Windows + E) and right-click on the drive and select Format...
Step 2. The critical step here for you is to select a working file system. For the hard drive partition used in Windows, choose NTFS or exFAT. Tick the option "Quick format" and click Start.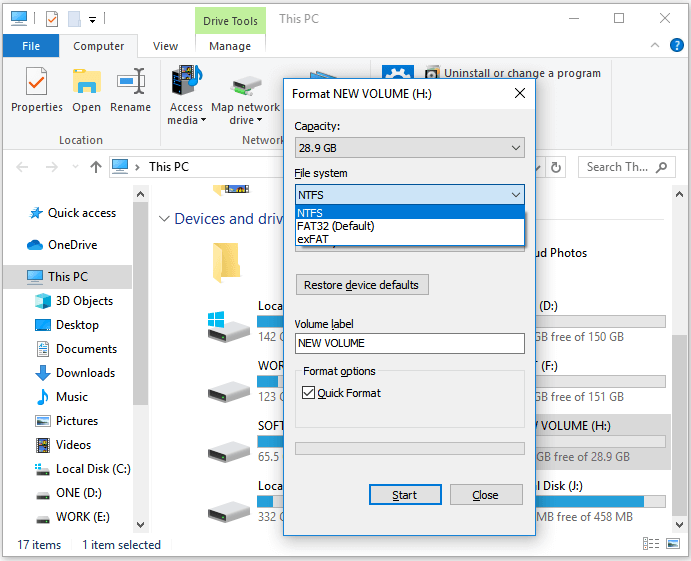 Fix #3. Increase C Drive Space
Is the C drive space filling up? Do you see a red bar covering the C drive partition? Though the chance is minimal, it's still possible that the hard drive wipes data due to insufficient or low disk space on a system drive, to make sure that the operating system and programs can perform well. You can try to transfer some free space from D drive to C drive, or from any other drives that have ample free space.
The following guide is for you to extend C drive space with the least effort, under the help of EaseUS partition magic software. It's a one-click-done method so it won't take any time and technics.
Step 1. Click "Adjust with 1-Click" to extend C drive.
When your C drive is out of space, hover your mouse over the C drive, you will see the Low Disk Space alert on EaseUS Partition Master. Click "Adjust with 1-Click" to extend it.
Step 2. Click "OK" to extend C drive automatically.
By clicking "OK", EaseUS Partition Master will automatically allocate space to your C drive to solve the low space issue.
Extra Option: You can also click "Manual Adjustment" to extend the C drive manually.
When turning to Manual Adjustment, select the C drive, and drag dots rightward to add more space to C drive. Click "OK" to confirm.
Step 3. Confirm to resolve low disk space in C drive
Click the "Execute Task" button at the top corner and start all pending operations by clicking "Apply".
Replace Your Failing Hard Drive to Avoid More Data Loss
If none of the above solutions help solve your problem, and the hard drive still wipes data occasionally, it's time to accept the truth that the hard drive has been in a very morbid state, and it needs replacing as soon as possible.
When you consider purchasing new hard drive storage, you may find it difficult to decide which type of hard drive you should choose. And, where should you start to alter the hard drive, or what tools are necessary to use? To assist you better throughout the process from selecting a proper storage drive to install the new drive, these articles might be what you want.
Step 1. When choosing a hard drive to buy:
Step 2. When installing a new hard drive:
Step 3. When transfer data from the old hard drive to the new hard drive:

Cedric Grantham is one of the senior editors of EaseUS who lives and works in Chengdu, China. He mainly writes articles about data recovery tutorials on PC and Mac and how-to tips for partition management. He always keeps an eye on new releases and loves various electronic products.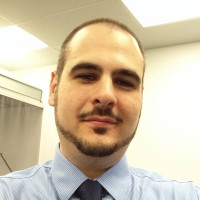 Approved by Evan Galasso 
Evan Galasso is a digital forensics and data recovery engineer with over 10 years of experience in the field. He presents opinions on the current state of storage media, reverse engineering of storage systems and firmware, and electro-mechanical systems of SSDs and HDDs.