Error: System32\Drivers\Ntfs.sys is missing or corrupt Windows XP/7/8/10
"Windows could not start because the following file is missing or corrupt: System32\Drivers\Ntfs.sys".
This is the exact error message that you get from Windows saying the NTFS.sys file is missing or corrupt. And the causes for a missing or corrupt NTFS.sys file are said to be the following:
Overclocking or heat related issue.
Malware corrupted your NTFS.sys file.
Converting your HDD from fat32 to NTFS.
Bad of defective HDD corrupted your NTFS.sys file.
Bad memory or other failing hardware.
How to fix NTFS.sys missing or corrupt issue
Replace the NTFS file and fix it.
By replacing NTFS.sys file with a bootable CD (the most applied).
Prepare your Windows CD and do as follows.
Step 1. Insert the Windows CD into the computer and restart the computer.
Step 2. As the computer is starting, make sure to press a key to boot from the CD.
Step 3. In the Windows setup screen, press the R key to run the Windows Recovery Console.
Step 4. If prompted, enter the number of Windows installation you're repairing.
Step 5. At the command prompt, type the below command.
copy x:\i386\ntfs.sys c:\windows\system32\drivers
(Replace x: with the letter of your CD-ROM drive, like D:)

Step 6. If NTFS.sys is still on the computer, you'll be prompted if you want to overwrite the file. If prompted, press the Y key for Yes to overwrite the file.
Step 7. Once the file has been successfully copied, remove the CD and reboot your computer.
How to recover lost files due to Ntfs.sys missing or corrupt
Congratulations if you fixed the missing or corrupt NTFS.sys file in Windows XP/7/8/10. Usually, computer data files may possibly lose after such an NTFS.sys error fix and EaseUS data recovery software can take good care of it.
Download EaseUS hard drive recovery software to restore whatever disappeared on your computer, HDD or external SD card, USB flash drive, etc. That's how you're guaranteed with an effective and safe fix for missing or corrupt NTFS.sys file without losing data.
Step 1. Connect your device to PC.
If you lost files on an external storage device, connect the storage device to your computer firstly.
Step 2. Run this software and scan the lost file.
Run EaseUS file recovery software - Data Recovery Wizard on your PC, specify the location where you lost files and click "Scan" to scan those lost files.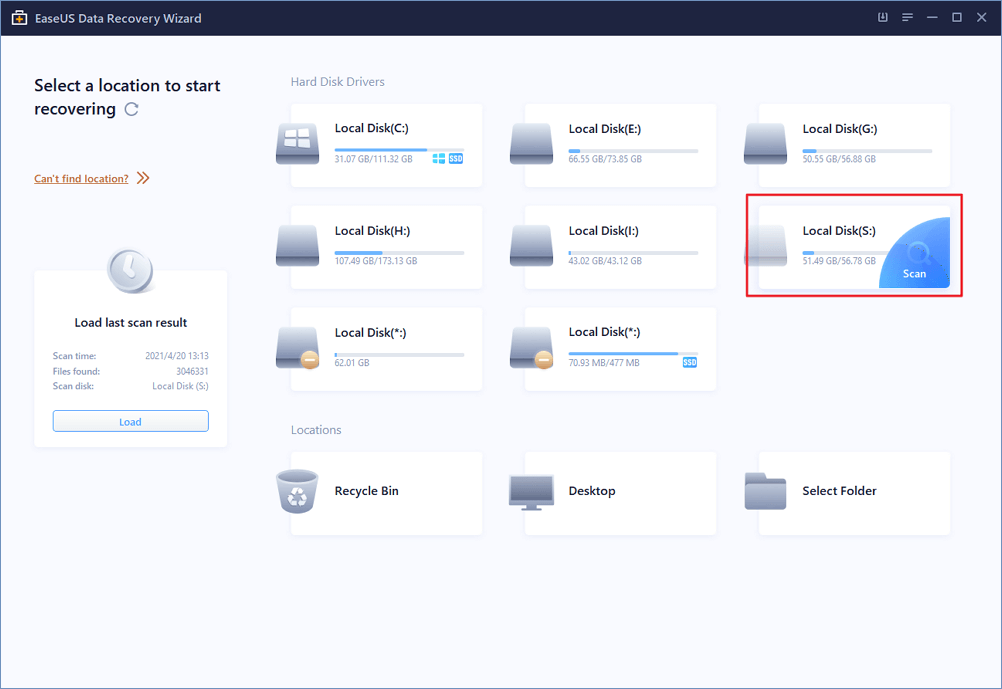 Step 3. Preview and restore file.
After the scanning, you can find and double-click to preview your lost files here:
Delete Files: All your deleted files are listed here.
Drive (with your device name): It loads all lost files here.
Lost Partition Files: Check first if your hard drive is formatted or partition gets deleted.
Extra Files: All files that lost names or paths on your drive can be found here.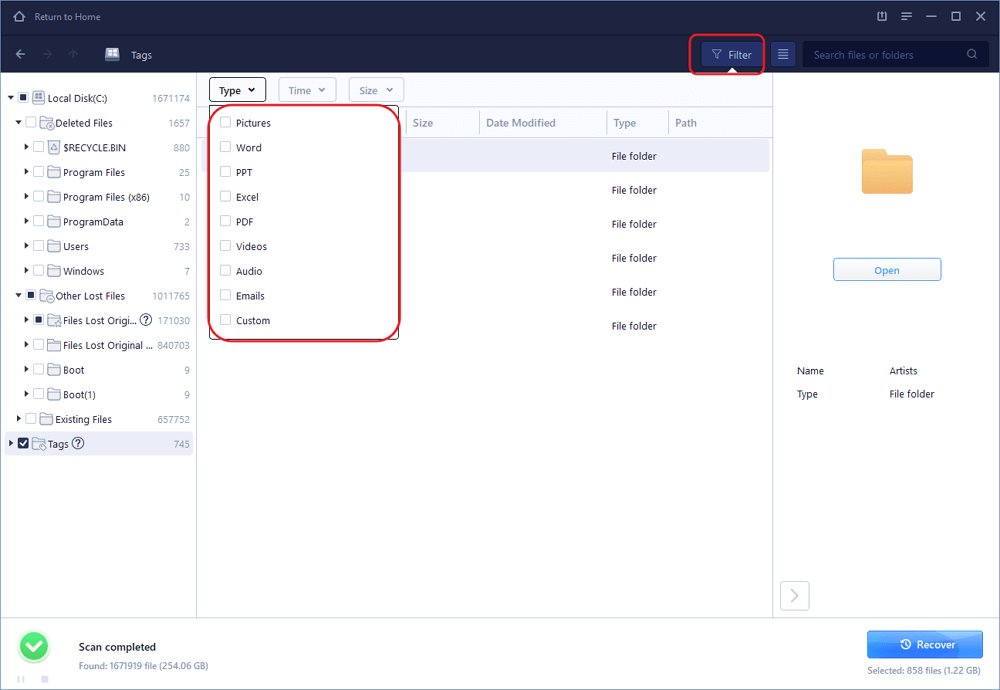 Step 4. Choose and restore files.
Finally, select the found files, click "Recover" and navigate to save them to a secure location on your PC or another external storage device.