Can You Undo Diskpart Clean
Diskpart.exe is a partitioning management utility in Windows that is used to create, deleted, and modify a computer's disk partitions. The diskpart clean command services to remove all partitions and data on hard drive or storage devices. It's a free method which is widely used by users to thoroughly clean up data in SD card, USB drive or internal/external hard drive on PC.
However, sometimes, users may execute a wrong command in their storage devices or Windows hard drive partition, accidentally deleted data or deleted the partition by mistake. When a false operation is committed, DiskPart clean command is highly required to be canceled or undo. But can you undo DiskPart clean command? How?
The answer is that if you used the DISKPART CLEAN command instead of the DISKPART CLEAN ALL command, you CAN recover the lost data and partition according to your needs. The parameter "all" specifies that each and every sector on the disk is set to zero, which completely deletes all data contained on the disk. That means undoing diskpart clean in that situation is impossible.
How to Undo Diskpart Clean in Windows 10
Now you know the files and partitions are recoverable if you use the diskpart clean command without the "all" parameter. Choose one of the solutions to apply according to your needs. Besides, stop adding new content to your hard drive once you've cleaned the disk using diskpart and perform data recovery as soon as possible.
PAGE CONTENT:
Recover Data Only from the Disk
Recover Both Data and Partitions from the Disk
Solution 1. Recover Data Removed by Diskpart Clean
If you only want to recover data from the disk after performing diskpart clean, you can use the hard drive recovery software - EaseUS Data Recovery Wizard to retrieve the files and folders from your disk. With EaseUS Data Recovery Wizard, you can undo diskpart clean in Windows 10 or earlier Windows versions with simple clicks.
STEP 1. Run EaseUS DiskPart Recovery Software
Select a location where you deleted or lost data by using DiskPart command and click "Scan".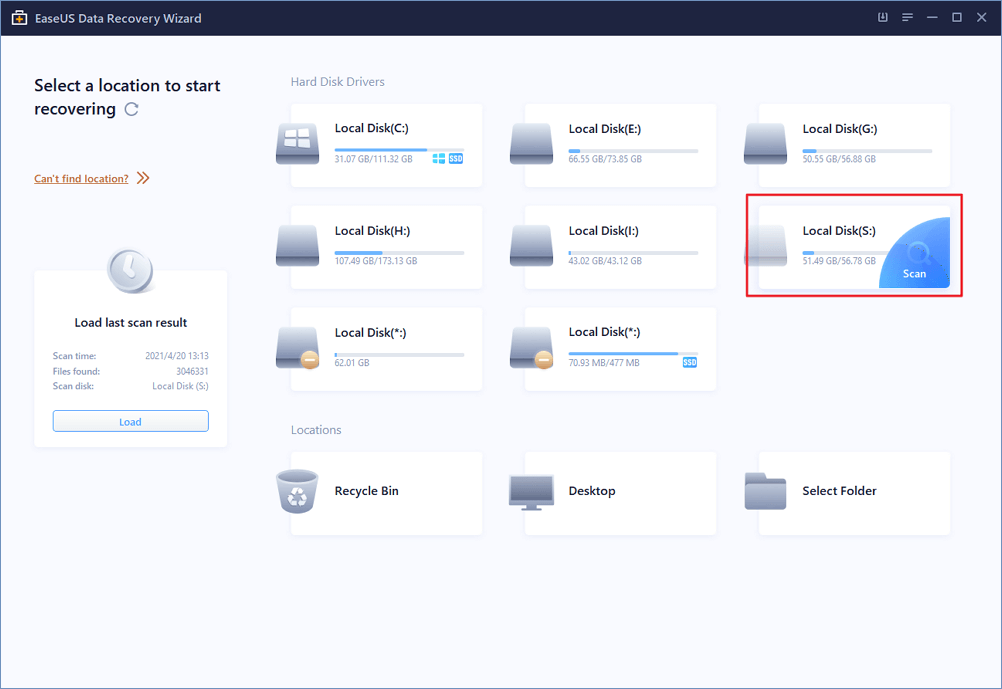 STEP 2. Scan the DiskPart Deleted or Removed Files
As long as you click the "Scan" option, the software starts to scan your diskpart deleted and removed files automatically. Be patient during the process.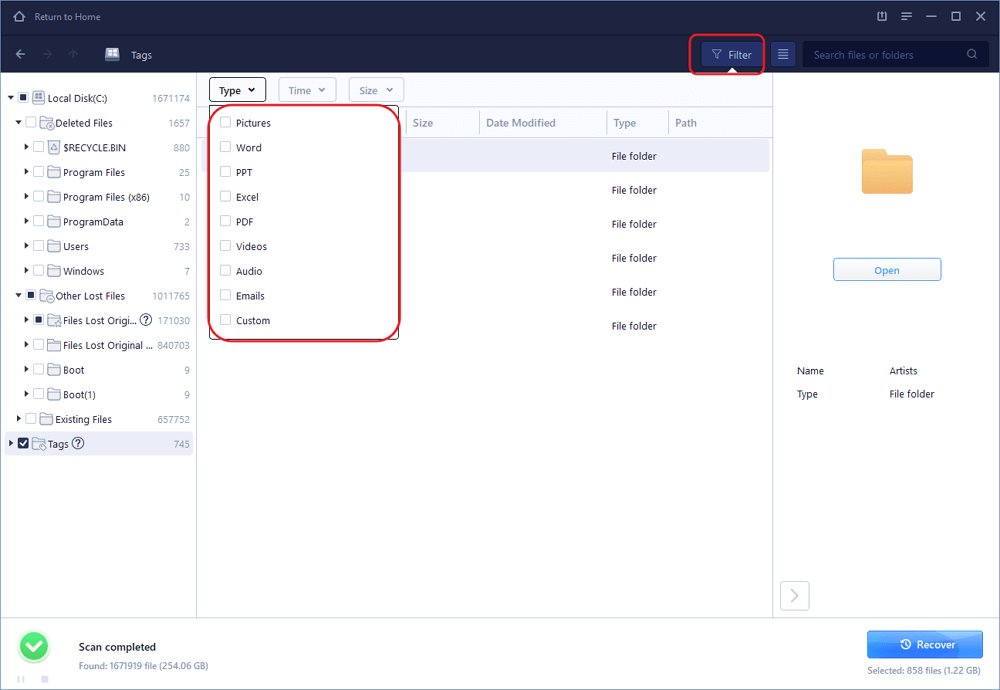 STEP 3. Recover the DiskPart Deleted or Removed Files
Once the scanning process finishes, preview and recover the desired files.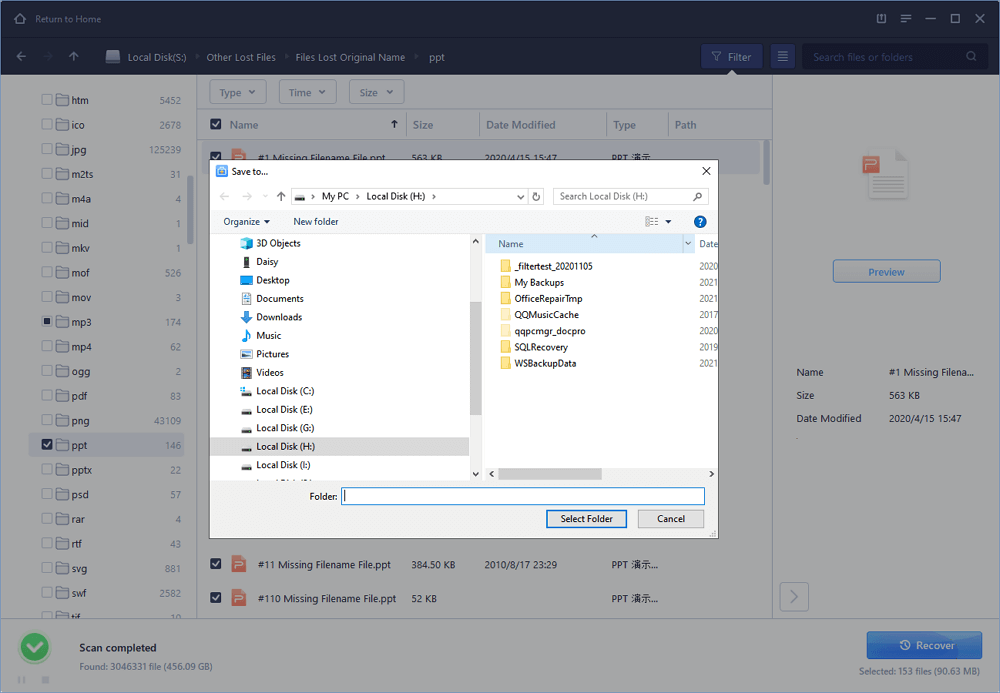 Quick Tips to Find Desired Files
Lost Partition Files: Check first if it's for formatted recovery.
Extra Files: Find files that lost names or paths.
Filter: a quick way to your wanted files.
Search: e.g. file name/file extension.
When you find the desired files, click the "Recover" button to get them back.
Solution 2. Recover Data and Partitions Removed by Diskpart Clean
EaseUS Data Recovery Wizard can only undo diskpart clean by recover the data on the disk. Thus, if you want to recover both data and the partitions on the disk, you can use EaseUS Partition Recovery to get things done. This software is exclusively developed for partition recovery. With it, you can recover both the partitions and files from the disk on which you use the diskpart clean command.
Step 1: Run EaseUS Partition Recovery on your PC.
Step 2: Wait for the scanning process to complete.
Step 3: Preview and restore lost partition(s).
Step 4: Click "Recover Now" to finish the partition recovery process.
The Bottom Line
If you want to undo diskpart clean command. First, make sure whether you have used it with the "all" parameter. If you did, undoing diskpart clean is impossible. However, if you only used "diskpart clean", you can recover all your data and partitions using EaseUS data recovery software.