When Windows detected some errors bad sectors or corruptions that might prevent your external hard drive, USB flash drive, SD card or any other removable storage from working properly, it will ask you to scan and fix it.
Will scan and fix delete files?
At most times, it works seamlessly and will not result in any bad consequences. But there are also some users reported that their data get deleted or lost after scan and fix. Just like the following case:
"Scan and Fix" deleted all my pictures on USB flash drive
"When I plugged my Sandisk USB drive into my laptop, Windows show me a message said 'Scan and Fix (Recommended)'. I did it but after that found all the pictures I have stored on the flash drive were gone. Does anybody happen to know why that happened and what can I do to get these files back?"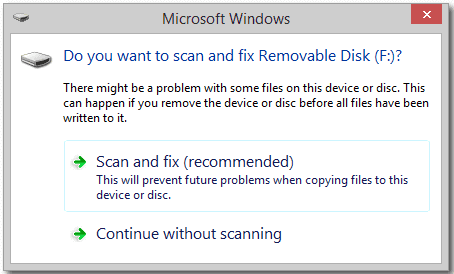 It's really not a pleasant experience. But you have to find a way to recover deleted files lost after scan and fix if the problem happens. Next, we will show you how to make it with simple steps.
How to recover deleted files from scan and fix
To restore files after scan and fix, we have to mention EaseUS disk data recovery, a third-party recovery software that get a lot of praise from data loss victims. Carry out a deep scan on your external hard drive, USB flash drive or SD card, it can find and list all the files that deleted by scan and fix. And all you need to do it to preview and select those files you want and save them to a safe place.
To recover files after scan and fix, follow these steps:
1. Launch EaseUS data recovery software, select the USB or other devices where your files deleted by scan and fix and click Scan button.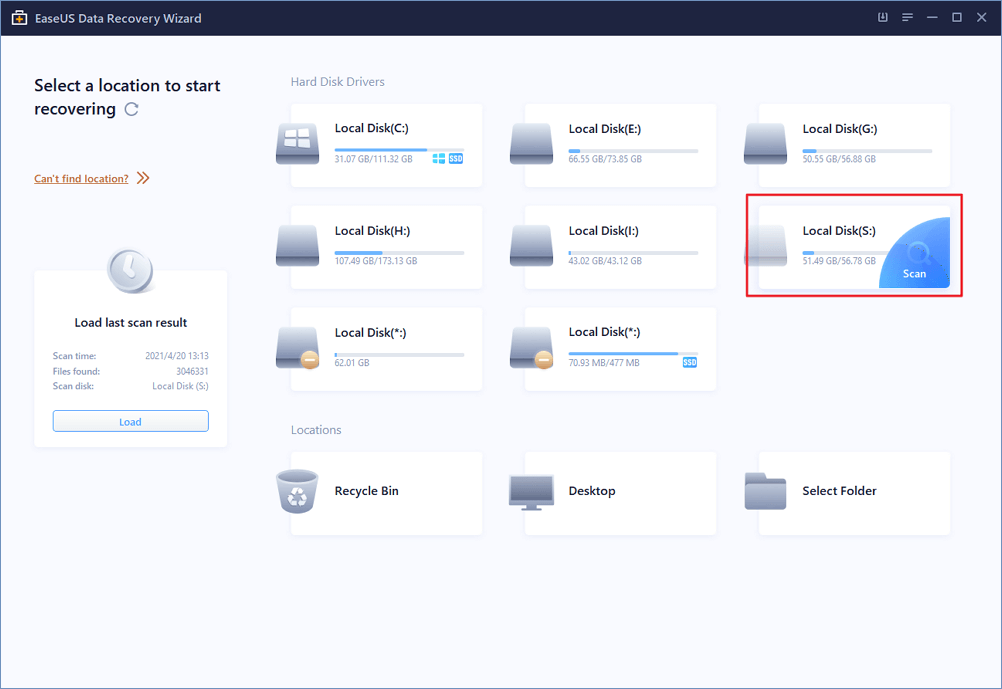 2. The software will soon start a quick scan to find all the deleted and lost files. And then a deep scan will automatically launch in order to find more data.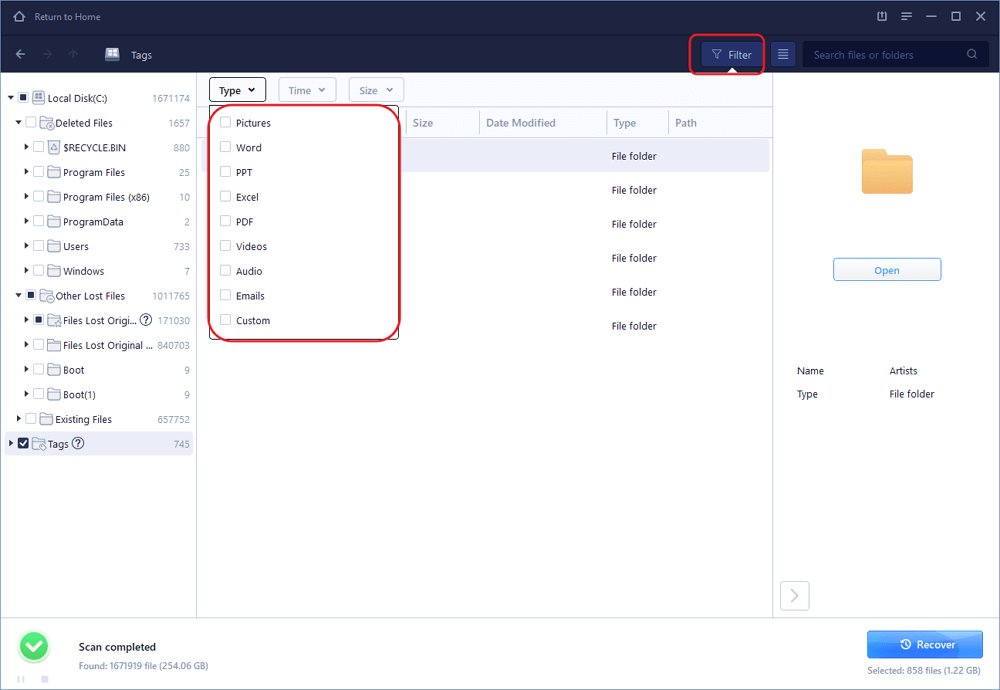 3. After the scan, preview the recoverable deleted files and choose those you want. Finally, click Recover button to retrieve them back.