
Table of Contents

About the Author

Reviews and Awards
Upgrading to Windows 11 Wiped Every File on My PC
"Everything is gone once I updated from windows 11. Without thinking, I upgraded and did not make a backup because I upgraded on other devices and did not have this same problem. Everything was fine. What can I do to recover these, if it's even possible? Will rolling back the update bring back my files? Any advice is appreciated" - from Reddit
Windows 11 is a much-anticipated update to the Windows operating system. While it brings many new features and improvements, it can also cause problems with your files. If you've lost files after upgrading to Windows 11, don't worry - you can usually recover them using one of the methods described below.
How to Upgrade to Windows 11 with Simple Steps
Before recovering lost files after a Windows update, you must know what is happening during the update process. Does upgrading to Windows 11 delete files? Where are the files in Windows 11?
Microsoft rolled out its upgrade to Windows 11. Here's what you need to know to upgrade your computer.
Step 1. Check the Compatibility
First, you'll need to check if your computer is compatible with Windows 11. To do this, go to the Microsoft website and look for the "Windows 11 upgrade advisor" tool. Once you've run the tool, it will tell you whether or not your computer can handle the upgrade.
Step 2. Make a Backup in Windows 11
If your computer is compatible, the next step is to back up your data. This is a precautionary measure in case something goes wrong during the upgrade process. Once you've backed up your data, you can download Windows 11.
Step 3. Download and Install Windows 11
Once the download is complete, double-click on the "Setup.exe" file to launch the installer. The installer will guide you through the rest of the process, which should only take a few minutes. Once the upgrade is finished, you'll be able to enjoy all of the new features and improvements that Windows 11 has to offer!
0:00 Introducing Windows 11 Compatibility Checker
0:45 How to Fix "This PC Can't Run Windows 11" Error
5:17 2 Ways to Get and Install Windows 11
How to Recover Lost Files after Windows 11 Update
During a Windows update, your computer will download Microsoft's latest security patches and system improvements. These updates are designed to protect your computer from malware and improve its overall performance. In most cases, your files will not be deleted during an update. However, you may have difficulty finding your old files after upgrading your PC to Windows 10 or 11. Try the following tips to locate your files.
Method 1. Recover Lost Files Using Search in Windows 11
If you can't find the file because the location has been changed. Then, you can use the Search feature to find and restore lost files after Windows 11 update.
Step 1. Select the search box on the taskbar and search for your files.
Step 2. Fix problems with Search if you don't see the files.
In the search box on the taskbar, type indexing, and then select "Indexing Options".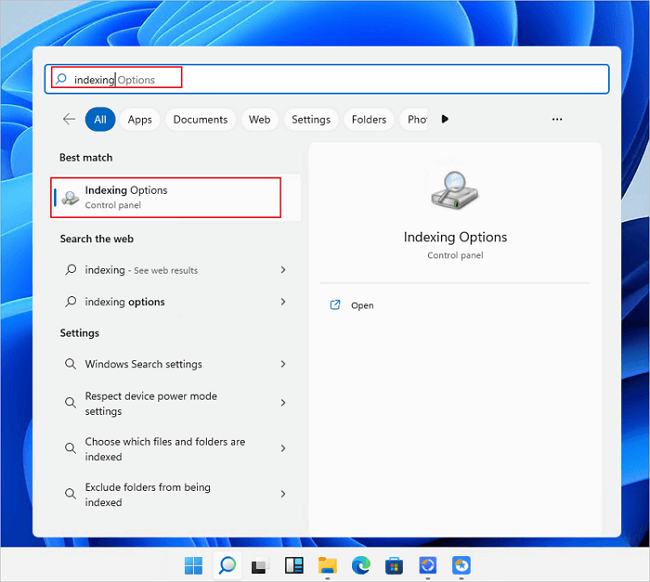 Select "Advanced > Troubleshoot search and indexing".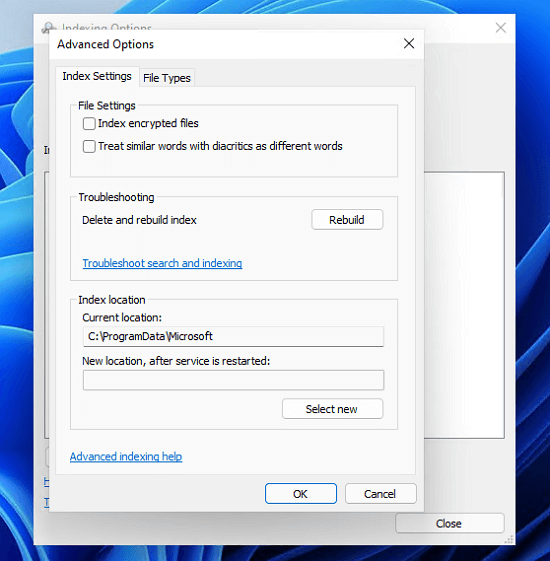 Method 2. Enable Administrator Account to Recover Lost Files
You sometimes upgrade Windows 10 to Windows 11 with a new Microsoft account. Thus, you may be at risk of losing old files. You need to enable a Windows 11 Administrator account to solve this error.
Step 1. Type computer management in the Search box and select "Computer Management".
Step 2. Navigate to "Local Users and Groups > Users > Administrator".
Step 3. Clear the "Account is disabled" check box and select "Apply" to enable the account.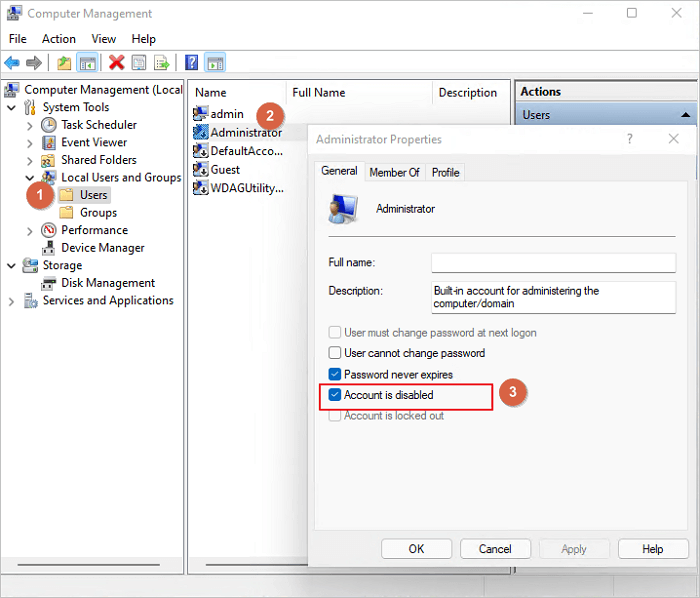 Then, sign out and then sign in again using the Administrator account. Check if you can find the lost files after Windows 11 update.
Method 3. Recover Lost Files After Windows 11 Update with Backup
The Windows 11 update can cause data loss sometimes. You can recover deleted files easily if you have a Windows 11 file backup. 
Step 1. Go to "Settings > Update and security > Backup".
Step 2. Select "Go to Backup and Restore (Windows 7)" to recover documents here.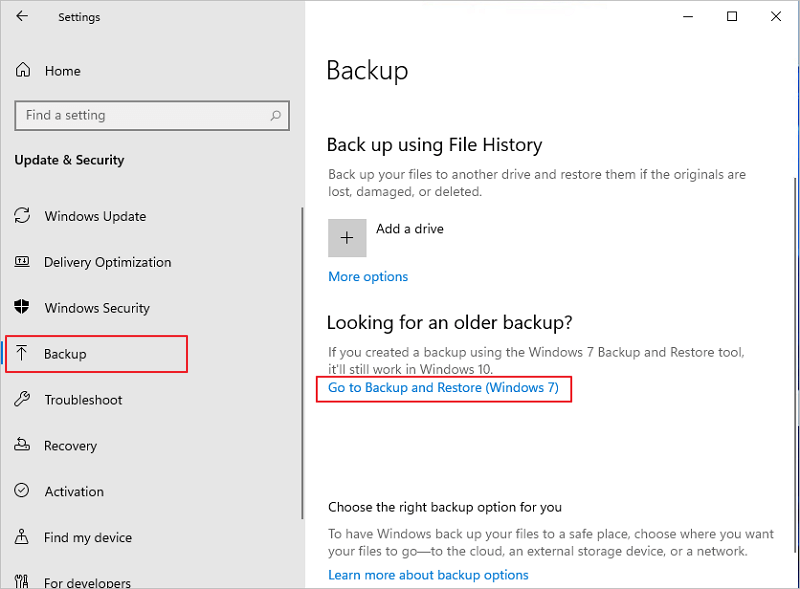 Method 4. Recover Lost Files with File History After Windows 11 Update
Windows 11 File History is a backup utility that allows users to restore permanently deleted files in Windows 11. It backs up files every hour by default, and users can also create manual backups at any time. To recover lost files from Windows Files History, follow the steps below:
Step 1. Click the search icon, type "Restore Files", and click "Open".
Step 2. Look for the folder that contains the old address of your deleted/lost files.
Step 3. Select the files and click the "Restore" button. The deleted files will get back to their original location.
Method 5. Recover Lost Files After Windows 11 Update Without Backup (Recommend)
Whether you have a backup or not, you can recover lost files after updating to Windows 11/10/8/7. EaseUS Data Recovery Wizard, one of the best data recovery software, can recover deleted files after an update. The software is available for both Windows and Mac, and it offers a variety of features to help users recover their data.
It supports many file types, including documents, photos, videos, and more.
The software can recover data from both internal and external storage devices.
It offers a user-friendly interface to recover deleted files in Windows 11/10/8/7.
Download and run this Windows 11 data recovery software to restore lost files after the update.
Step 1. Launch EaseUS Data Recovery Wizard in Windows 11/10/8/7 and choose the place where you lost data. Then, click "Scan".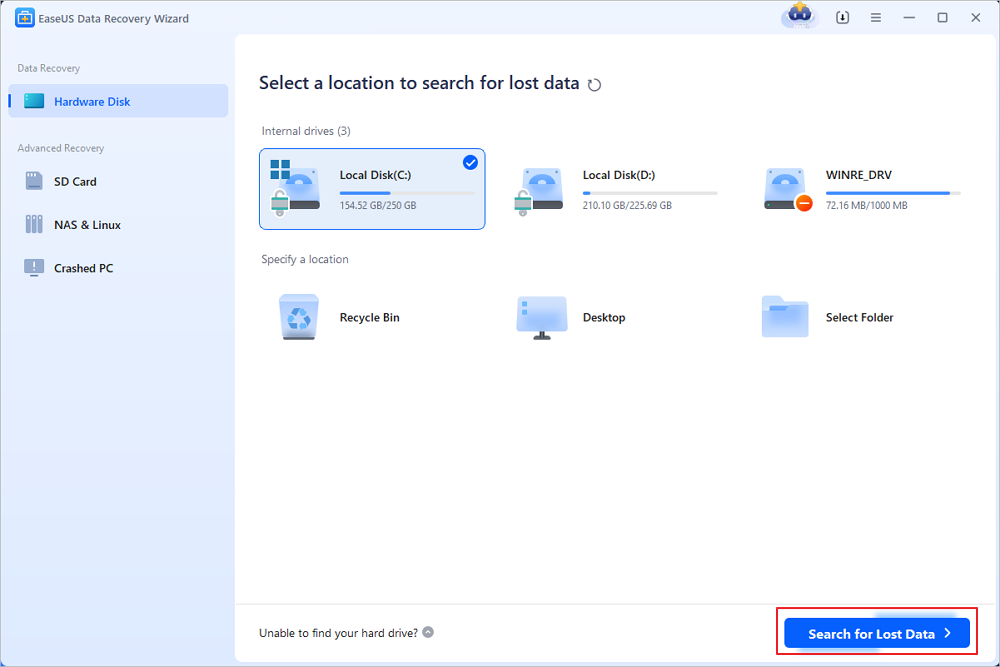 Step 2. After the scan, use the file format filter on the left or upper right corner to find the files you need. Then, you can click the "Preview" button or double-click a file to preview its content.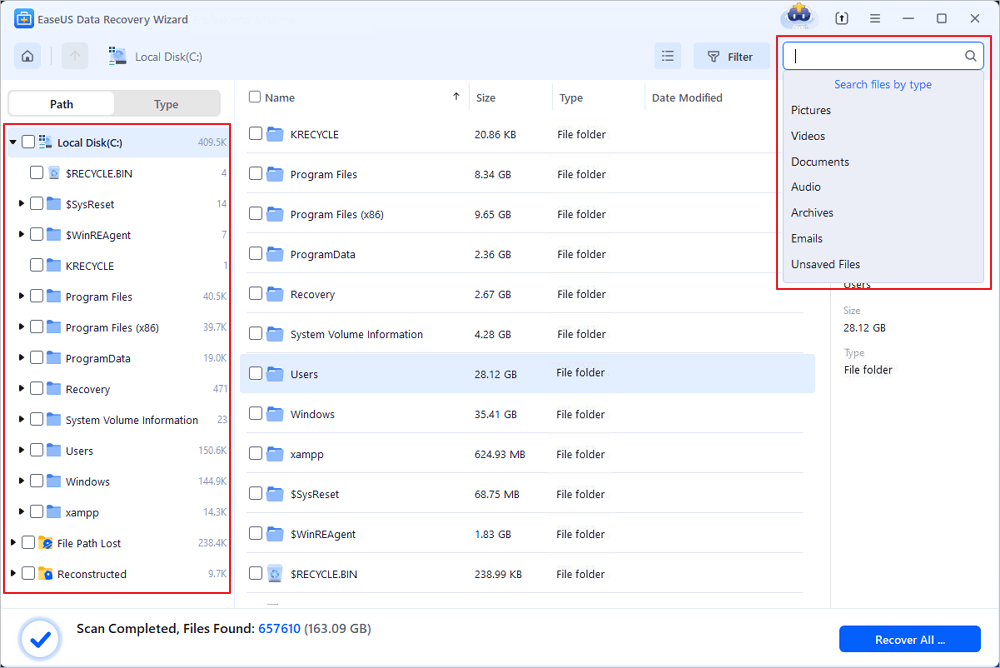 Step 3. Click the checkbox next to the file and click "Recover" to get back the lost data to a secure place.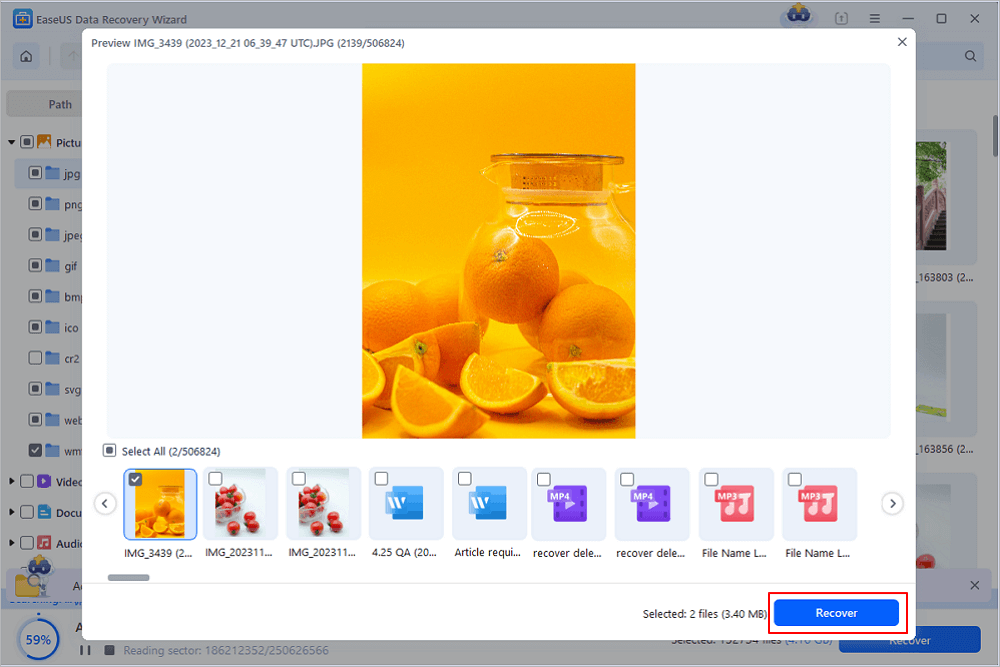 How to Avoid Data Loss After Windows 11 Update
It is always important to back up your data before performing any system updates, as there is always a risk of data loss. The Windows 11 update is no exception. In order to avoid data loss after updating to Windows 11, you should take the following steps: 
Firstly, create a full system backup using either the built-in Windows backup tool or a third-party backup solution. This will ensure that you have a complete copy of your system and all your data that you can restore if necessary.
 
Secondly, disconnect any external drives or storage devices connected to your computer before starting the update process. This will prevent them from being accidentally erased during the update process.
Finally, once the update is complete, check that all your data and files are still present and accessible. If any data is missing, restore it from your backup. By taking these precautions, you can avoid losing any data when updating to Windows 11.
Conclusion
If you, unfortunately, lost files after upgrading to Windows 11, don't be too upset. You still have a chance to recover your lost files. This article provides five methods to help you do that. And it is strongly recommended that you back up important data before updating Windows to avoid data loss.
Recover Deleted Files After Windows 11 Update FAQs
Knowing how to find lost files on your computer can ensure that you don't lose important information. If you still have other problems, read the questions and answers below.
1. How to recover permanently deleted files in Windows 10 without software?
You can follow the solutions below to recover deleted files without software:
Recover Deleted Files in Windows 10 Using CMD
Restore Deleted Files from the Previous Version
Recover Permanently Deleted Files from an Older Backup
2. How to recover deleted files in Windows 11 without backup?
If you haven't been backing up your files on a Windows 11 computer, you still have some options when it comes to recovering deleted files in Windows 11 without backup:
Check the Recycle Bin folder
Use the Undo option
Use third-party data recovery software
3. Will my files disappear if I update to Windows 11?
The answer is No. As long as you select "Keep personal files and apps" during Windows Setup, you will not lose anything.
4. Why are my files getting deleted automatically by Windows 11?
If your files are getting deleted automatically in Windows 10, the causes could be:
Corrupt system files
Issues with the hard drive
Pending system updates
Third-party application
Daisy is the Senior editor of the writing team for EaseUS. She has been working in EaseUS for over ten years, starting from a technical writer to a team leader of the content group. As a professional author for over 10 years, she writes a lot to help people overcome their tech troubles.

Brithny is a technology enthusiast, aiming to make readers' tech life easy and enjoyable. She loves exploring new technologies and writing technical how-to tips. On her spare time, she loves sharing things about her favorite singer - Taylor Swift on her Facebook or Twitter.
EaseUS Data Recovery Wizard is a powerful system recovery software, designed to enable you to recover files you've deleted accidentally, potentially lost to malware or an entire hard drive partition.

 Read More

EaseUS Data Recovery Wizard is the best we have seen. It's far from perfect, partly because today's advanced disk technology makes data-recovery more difficult than it was with the simpler technology of the past.

 Read More

EaseUS Data Recovery Wizard Pro has a reputation as one of the best data recovery software programs on the market. It comes with a selection of advanced features, including partition recovery, formatted drive restoration, and corrupted file repair.

 Read More