How can I recover deleted file without using any software?
"I accidentally shift deleted a folder on my Windows 10 computer last night. There are many important images and word& excel documents store in it. Is it possible to recover permanently deleted files or folders without using any software? If yes, how can I do it? Please help! I really need to get my data back!"
Is it possible to recover deleted files or folders without using any software?
This is a question about how to recover deleted files without using any software asked by a user on the forum. And many users soon claimed that they have had the same questions. Here, first, we would like to confirm that data recovery without using third-party software is possible. Why? Usually, for users who have little professional knowledge, data recovery is a difficult job, let along retrieving permanently deleted files/folders without using the software. Many of them may think it is impossible. But it is not the case. Here Previous Version feature in the Windows operating system is ready for help!
How to recover permanently deleted files/folders without using any Software
The Previous Version Feature is a part of the Volume shadow service. By this service, Windows creates a restore point which helps you effectively to roll back the changes. In this case, when you mistakenly deleted one or more important files or folders, you can try to retrieve them back from the Previous Version without downloading or installing any third-party data recovery software. It works even you emptied the recycle bin or shift deleted your files or folders.
To recover permanently deleted files from the previous version, follow these steps:
1. Right-click the folder where you deleted your files and select "Restore previous versions". Now, you will see an option to recover the folder.

If you don't see "Restore previous Versions" by Right Clicking, then follow the steps below to continue.
2. Go to Control Panel to turn on the System Protection.
2. click on System & Security > System> System Protection (on the left sidebar).
4. Available drives with corresponding protection will be shown.
5. Select a particular drive and click on configure.
6. Click on "restore system settings and previous versions of files" and click on "OK".
7. That's all, now you will see an option to recover the particular file.
To recover permanently deleted files (including deleted recycle bin files) using the attrib command:
You can also try to recover deleted files using command prompt, which is somewhat higher-leveled, but most of you could handle it only if you followed the guide carefully.
Step 1. Press Windows + X keys at the same time to bring up a menu, click the Command Prompt (Admin) to open Windows Command Prompt and run it with an administrator privilege.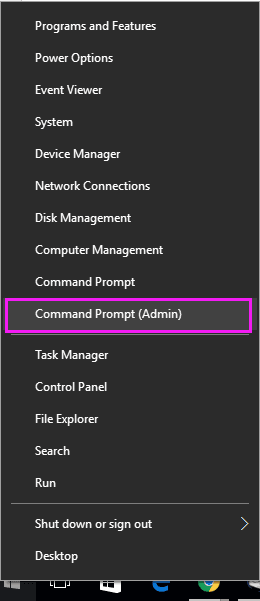 Step 2. Type: chkdsk X: /f and hit Enter. (X represents the drive letter of the drive where your files were deleted off)
Step 3. Type Y to confirm the command and hit Enter to continue.
Step 4. Type X (your own drive's drive letter) again and hit Enter.
Step 5. Type X:\>attrib -h -r -s /s /d *.* and hit Enter. Wait until the command to take effect and restore your deleted files.
If you are lucky enough, you will successfully recover permanently deleted files or folders back after finishing all the above steps.
And if not, you can also third-party data recovery software. EaseUS free data recovery software allows 2GB data recovery for free in Windows 10/8/7 & Mac. And more than 2GB, you should pay a license code to update to the Pro version. If the file is important enough, it's worth a try anyway.
To recover permanently deleted files with software:
EaseUS Data Recovery Wizard is recognized as the most prominent and quickest file recovery software, especially when it comes to permanently deleted file recovery. Three clicks will be able to recover deleted files in Windows 10/8.1/8/7/XP/Vista: choose a file location -> scan -> recover.
1- Choose a file location
Left-click on the Drive X: (also, a specific folder is supported), where you deleted files permanently.
Click "Scan".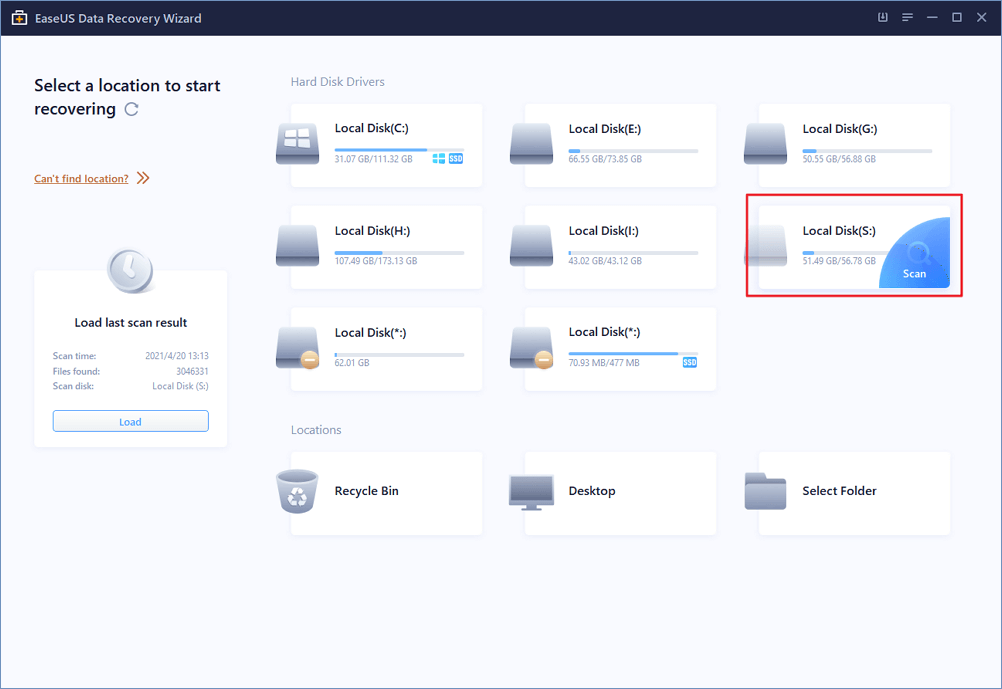 2- Scan
The software automatically starts scanning all over the selected drive.
Soon, a quick scan result comes out and displays in "Deleted files".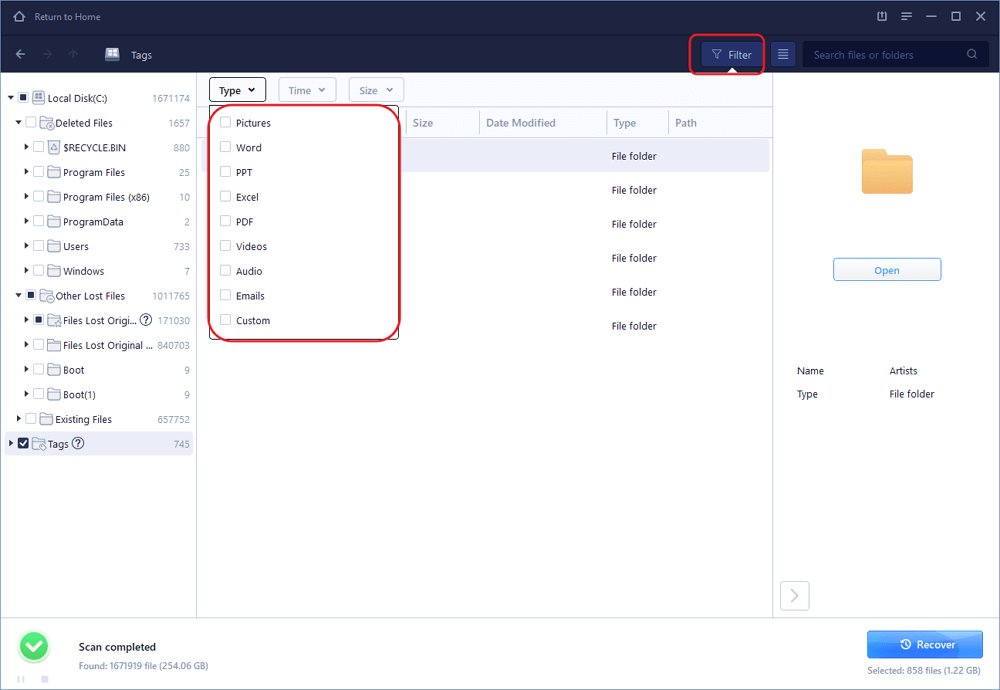 3- Recover
In addition to the "Deleted files" results, check the results in the relevant drive X: or other sections after the scan is over, especially in "Extra Files", where keeps the files that might have lost file names and paths.
Finally, select the wanted files and click "Recover".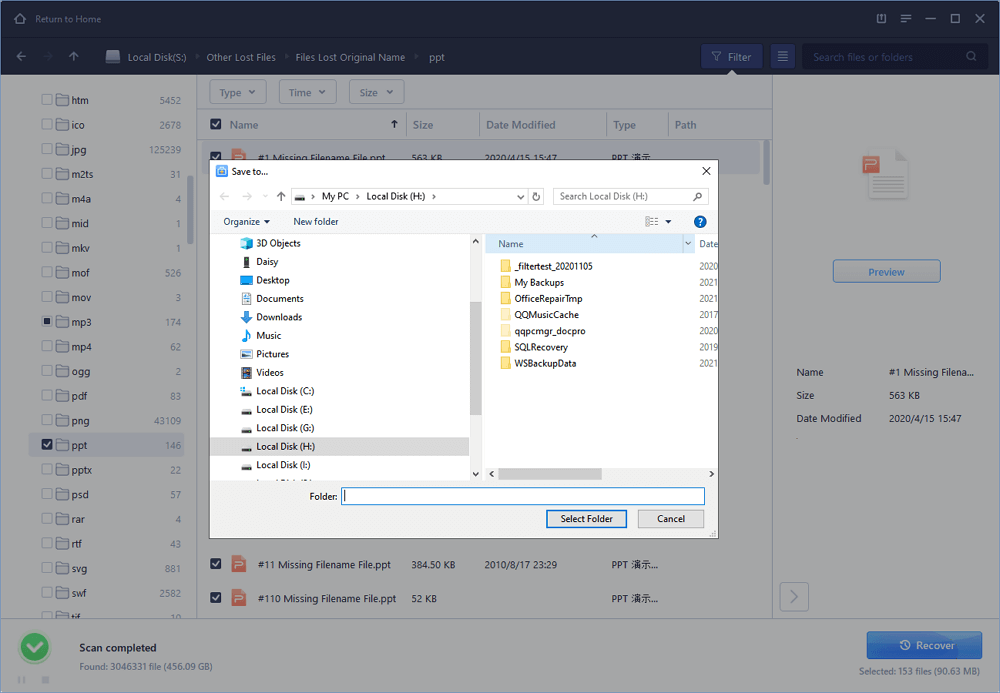 Video tutorial of EaseUS data recovery software