How to Restore an Older/Previous Version of a File or Folder?
After editing a Word document or a photo for a while, many changes are made. However, later you regretted, thinking maybe the current edition is not so good as the older one. Therefore, how to go back or restore a previous version of a file or folder?
The possibility of restoring a file's older version depends. Usually, Windows supports Ctrl+Z file recovery to undo changes so that you can go back to an earlier state as you want, and Microsoft Office also provides Undo function for users to return to a satisfied version of documents, worksheets or presentations. Unluckily, these methods don't work for many of us, because we need to restore files that were not currently modifying. It's from days ago.
Don't worry. Next, we're going to help you solve the trouble, and what you need to use is Windows' previous versions tool.
Step 1. Right-click on the file or folder you wish to restore to an older version and select "Properties".
Step 2. Click on the tab "Previous Versions". You'll be told there that previous versions come from File History or from restore points.

Step 3. If you're lucky enough, a list of older versions of the file will be displayed. Choose the file edition you're looking for, and click "Restore" button.
Some of you would probably find that the place is empty, with no files at all, and Windows says "There are no previous versions available". Your attempt failed.
Try to Recover Previous Version of Files by Free Data Recovery Software
Unless files were synced while you were editing it, there is no 100% workable method now to help you find the overwritten files. At this moment, you can only give a try with third-party data recovery software. Virtually, EaseUS free data recovery software, for example, is developed to recover deleted files, hidden files and formatted storage media data with a great chance.
Note: EaseUS Data Recovery Wizard is not used to restore a previous version of files or folders that had been overwritten by new data, only when the older editons were deleted, you can apply the software to bring the previous version back.
Step 1. Select the hard drive where the file is located. Click "Scan" button.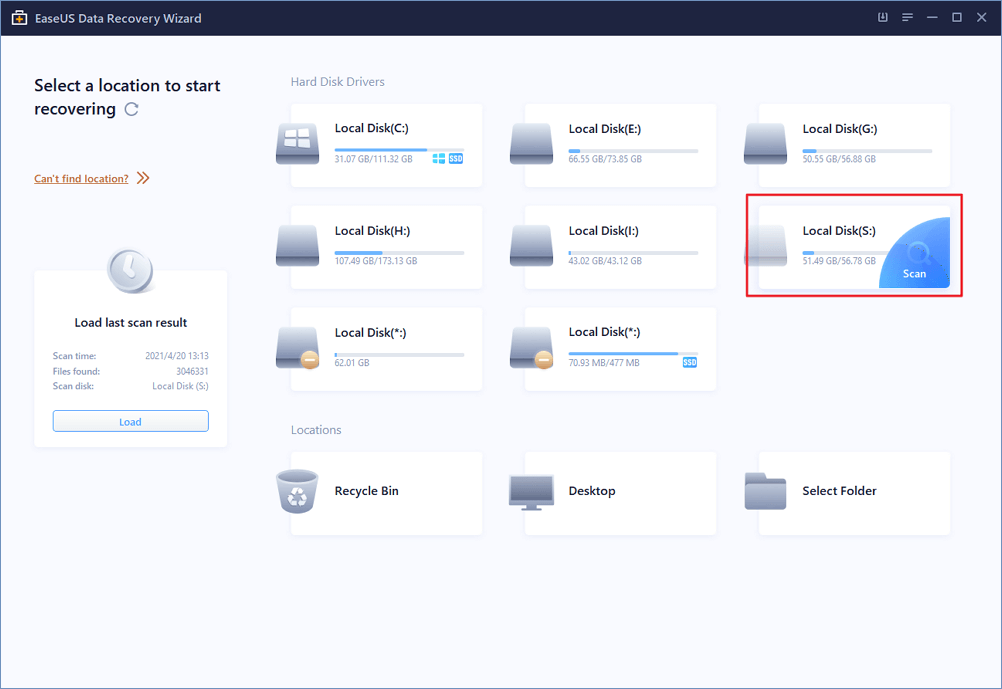 Step 2. EaseUS Data Recovery Wizard will start a quick scan first. After the quick scan completes, a deep scan will automatically launch in order to find more files.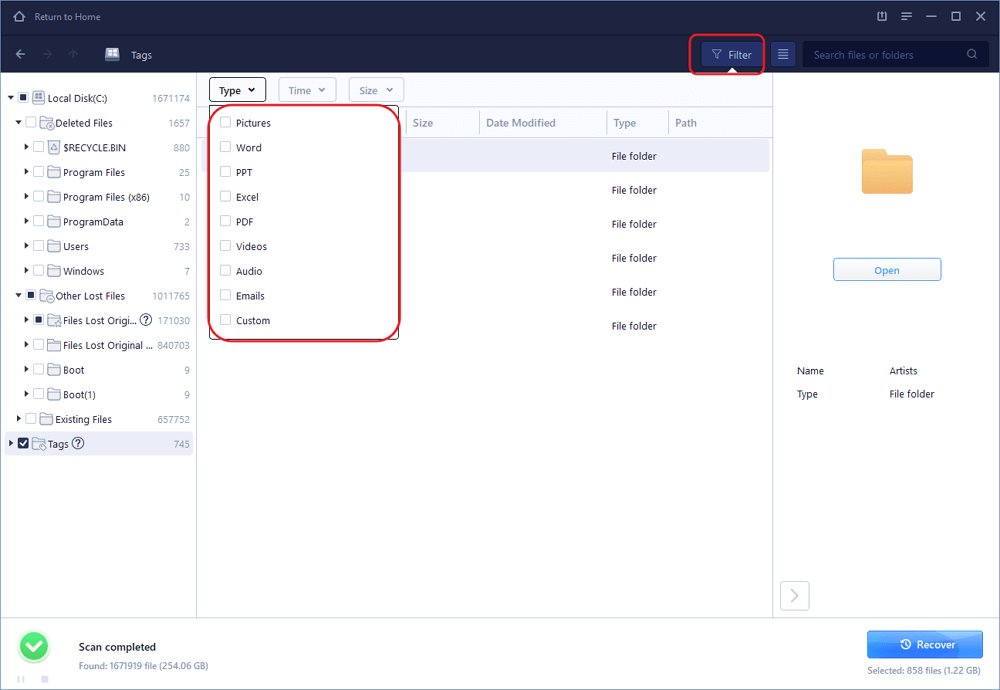 Step 3. When the scan is over, all lost files will be found and displayed. You can preview the file and check if it is the version you want. If yes, click "Recover" button to restore it back. Otherwise, give up the last try and seek for other help from Google.