How to recover deleted or lost Twitter photos, pictures?
Case 1. Can I recover deleted Twitter pictures in my account?
"Hi there, do you know how to recover deleted Twitter photos after deleting relative posts? The other day, I cleaned up and deleted some old Tweets in my Twitter.
I didn't realize that some amazing photos were deleted together until this morning. I tried to find some old photos on my PC and my phone, nothing was there. Then I remembered that some of those photos were posted on Twitter. And I tried to find them on Twitter, still no tracks. Cos I've removed them days ago. So here is my question that can I still have a chance to recover deleted Twitter photos? How?"
Case 2. How to recover deleted Twitter photos saved on my PC?
"I have a habit to save and download wonderful Twitter photos and images online and save them in my PC.
Some photos were really amazing. However, all saved Twitter pictures got removed from my computer by mistake. Do you have any easy way to recover them? Nothing was found in the recycle bin yet. Help please!"
If you ever deleted or removed Twitter posts or cleaned up saved Twitter photos on your PC or local storage devices, and you now want to restore them, you are at the right place.
Here in this article, we'll provide you two reliable methods to help you effectively recover deleted or lost Twitter photos, pictures and images online or from your PC. Follow to see how to get your lost Twitter photos back now.
Method 1. Restore deleted pictures on Twitter
This method will show you how to use Twitter Search feature to find and restore your deleted or removed Twitter photos from your past Tweets:
1. Log in Twitter with your user account > Type your Twitter username at Twitter Search bar > Click Search;
2. Twitter Search will use API to compare the tweets in your profile and in Twitter Search;
3. Find your deleted tweets and pictures that are not in the profile; (Twitter Search can search tweets of up to 1000 messages or 4 months.)
4. Right-click and copy all images' urls that you've deleted;
5. Copy the deleted Twitter images' urls in a new browser and there you'll see the images still exist;
6. Then you can right-click the Twitter images and save them again.
Method 2. Restore lost or deleted Twitter photos on PC
Here in this part, we'll provide you two options to recover lost or deleted Twitter pictures from PC or re-download lost Twitter photos to PC. You may follow either methods to get your lost Twitter photos saved on PC now:
Option 1. Recover lost or deleted Twitter pictures from PC
If you prefer to find a simple way to recover deleted or lost Twitter pictures or photos saved on your PC, we'd like to recommend you try the best photo recovery software from EaseUS.
You can directly download this photo recovery software here by clicking below download button and then follow next simple steps to recover your lost Twitter photos from PC now:
Note: This software is compatible with all Windows system and you can apply to restore all photos or other files under Windows 10/8/7 now.
Step 1. Launch EaseUS photo recovery software and select location where you lost Twitter saved photos, click Scan;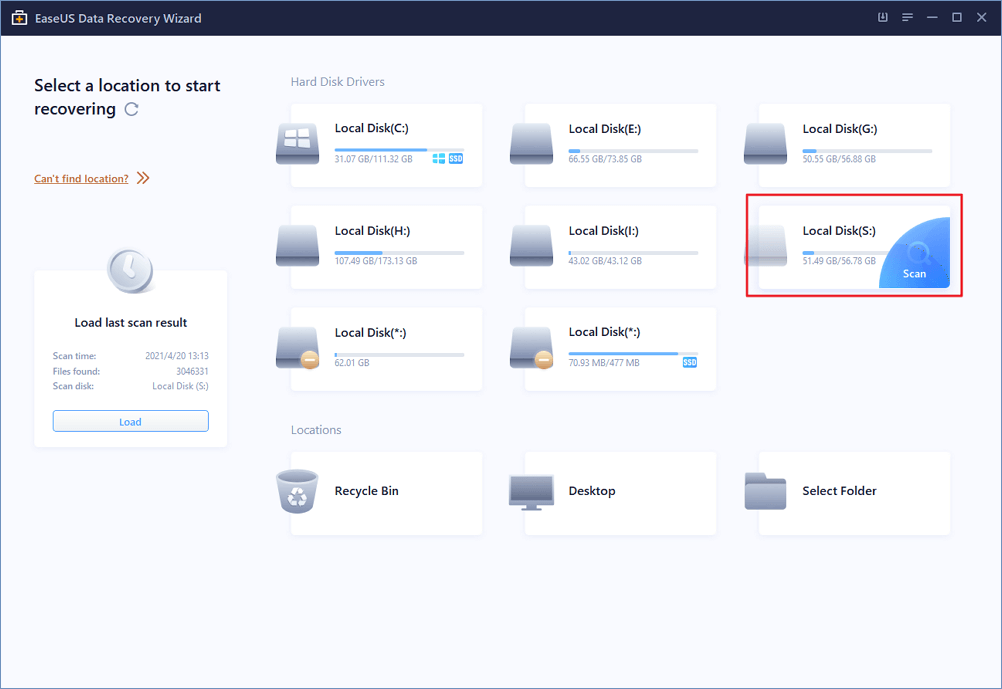 Step 2. Let this software to scan and find deleted or lost Twitter photos with Quick Scan and Deep Scan mode;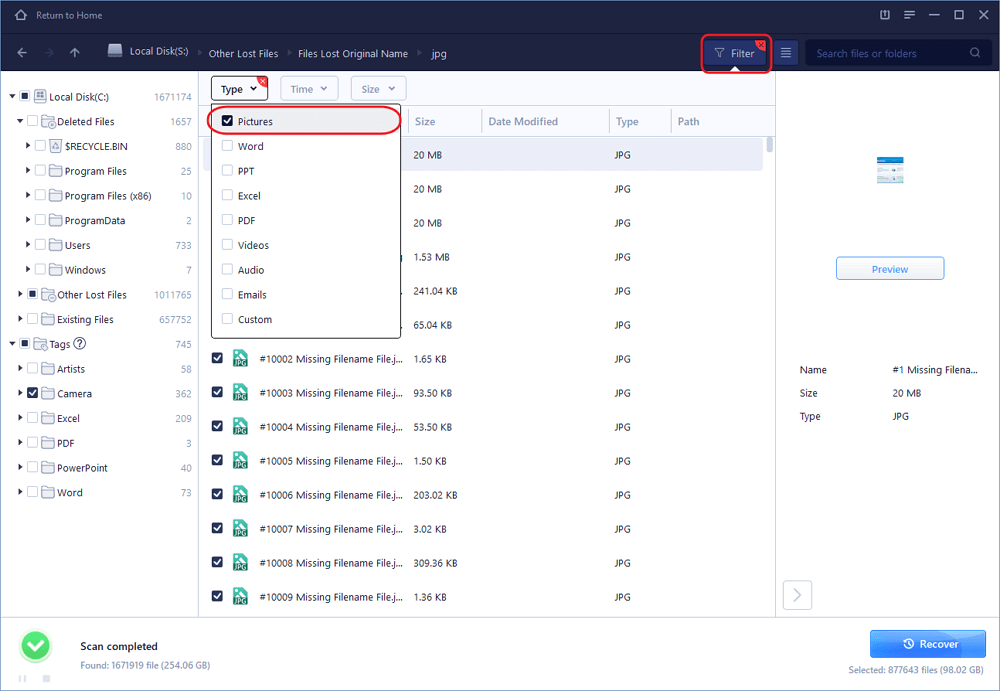 Step 3. Preview and select found Twitter pictures, images or photos, click Recover to restore all found Twitter photos to a safe spot in PC.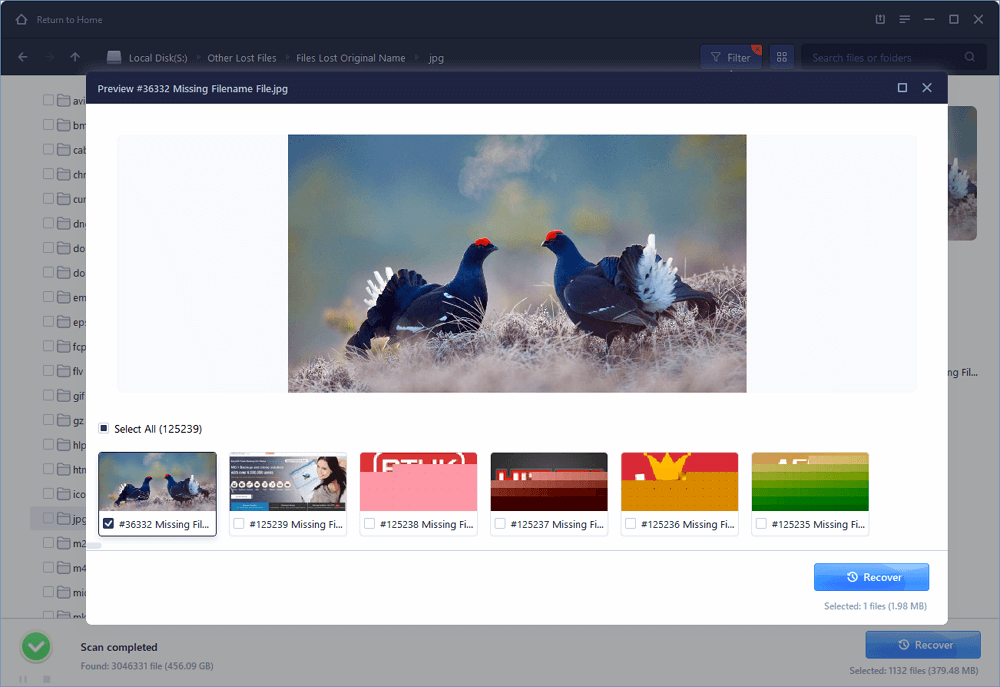 Option 2. Re-download Twitter photos to PC
The other option is that you can re-download lost Twitter pictures saved in PC again:
1. Log in with your Twitter account;
2. Find Tweets that you used to post photos and pictures;
3. Click each post and copy posted picture or photos's urls;
4. Open picture or photo url in new browser and then right-click to save relative pictures and photos to PC again.
The only problem is that you'll have to remember all lost pictures and find each of them from your tweets one by one. It would spend you quite a big long time and much energy. So if you prefer time-saving and effective method, Option 1 is highly recommended.