Accidentally deleted photos on external hard drive, help!
"Last Sunday, I attempted to create a slideshow so as to give it my wife as our 10th wedding anniversary gift in Windows Media Center with pictures that were stored on an external hard drive connected to a wireless router. I incorrectly thought that the files had been copied to the Picture Library on my main hard drive. I didn't want to save them there and so I stupidly deleted the files from the Picture Library.
The result was that the pictures were deleted from the external drive. Is there any efficient photo recovery solution that can help me recover deleted photos from Windows 10? They are all the pictures we have taken for all these years. My wife must be extremely sad if I can't get them back."
Can deleted photos be recovered
Many users have lost their data due to accidental deletion. It is one of the most common reasons for photo loss and no one can be an exception when happens.
In this case, it is almost impossible for users to avoid this accident. Most people may ask whether the lost photos be recovered when they mistakenly deleted what they need. Here I can tell you the answer is definitely yes.
You can easily recover deleted photos from Windows 10 with professional hard drive data recovery tool.
Don't save anything to your hard disk or you risk overwriting the data in case of data recovery failure.
How to recover deleted photos from Windows 10
Here below is a tutorial video which guides you to quickly recover deleted photos from Windows 10, just follow and see how to do it now:
To help you effectively recover your lost pictures from an external or internal hard drive in Windows 10, we recommend you try an efficient and easy-to-use data recovery tool - EaseUS Data Recovery Wizard.
The program can scan your hard drive to find out and list all the deleted photo files. And it allows you to get them back by exporting them to another hard drive or storage device.
Now you can download it to retrieve your photos. The following guide can be very helpful.
Step-by-step guide to recover deleted photos from Windows 10 laptop/PC hard drive:
STEP 1
- Launch EaseUS Data Recovery Wizard.
- Choose the Drive X: where you wish to perform the photo recovery.
- Click the Scan button.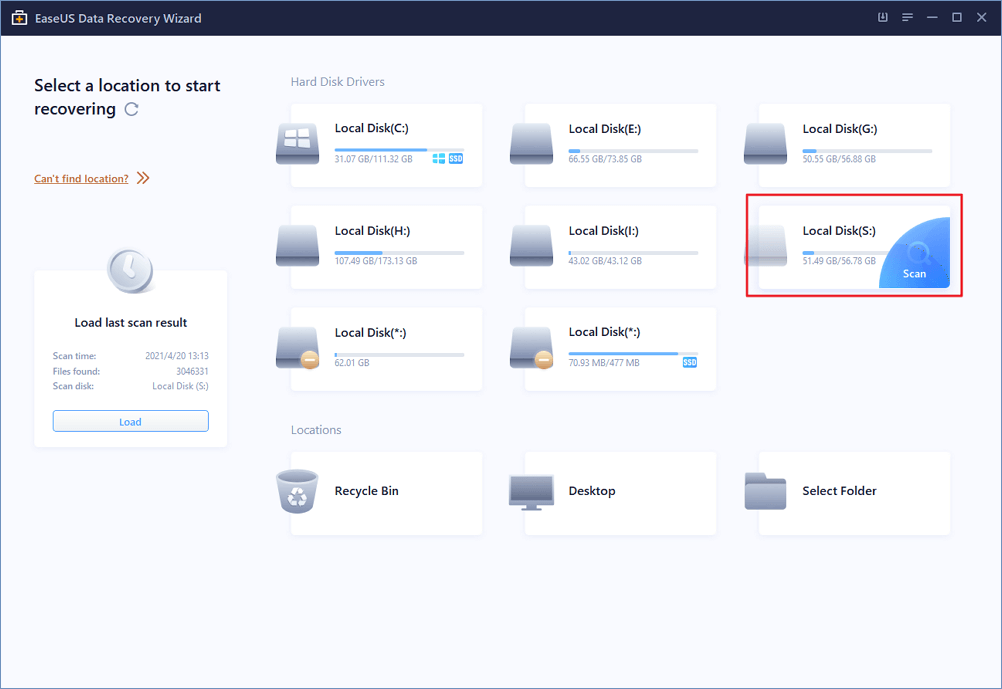 STEP 2
- Scan data all over the hard drive.
- Check "Deleted files" result especially if the photos were deleted.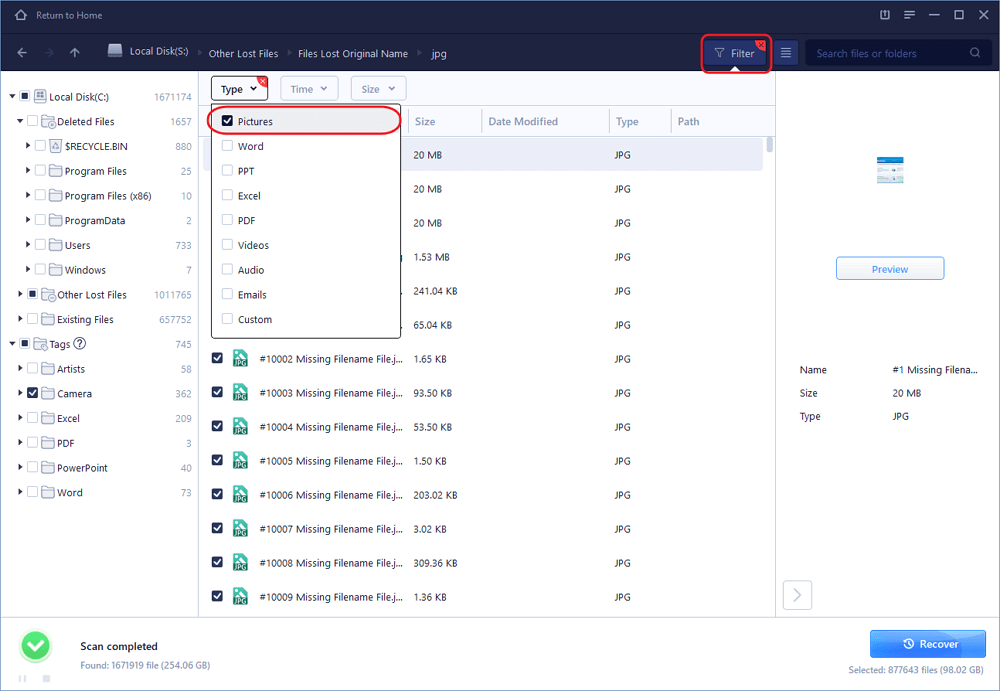 STEP 3
- Click "Filter" and choose "Graphics" to display only image files.
- Choose the targeted photos and click the Recover button.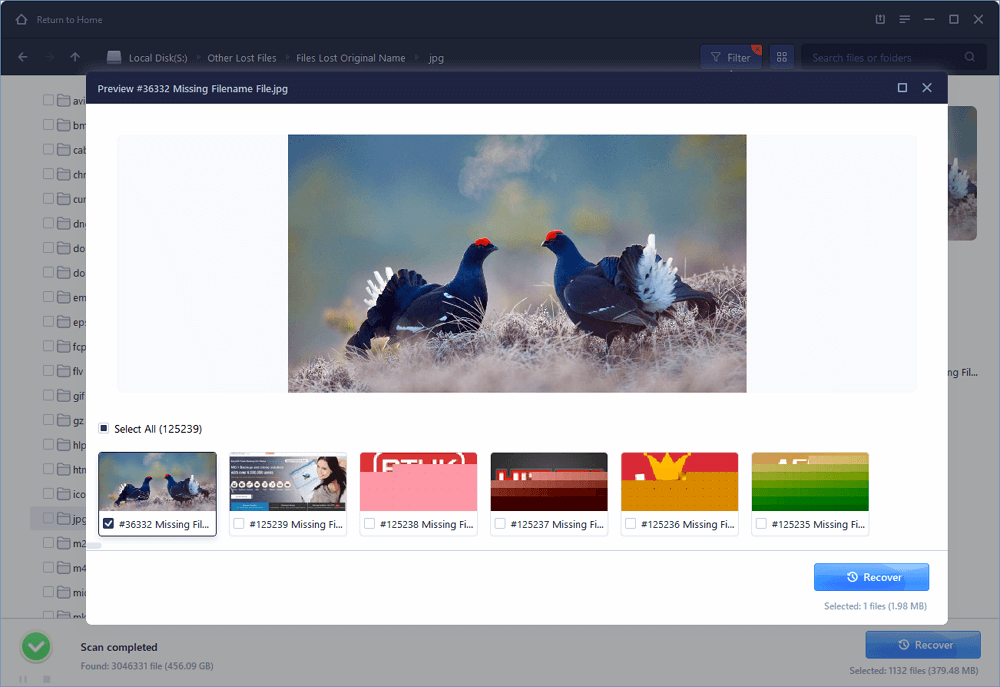 Tip: Search more under "Extra Files" if you didn't find the photos by following the above steps.