How to recover permanently deleted files/folders in Windows 10/8/7/XP/Vista
Some people like to use "Shift + Delete" when they want to remove a file or folder from the computer. Also, some keep to the habit of regular emptying recycle bin to clear up junk files. Other times, people just accidentally delete important files from their computer or external storage devices such as USB flash drives, pen drives, memory cards, SD cards, etc.
Folders or files deleted in these situations will be 'permanently' deleted and cannot be retrieved directly from the Recycle Bin. This causes trouble for casual computer users who can't find a way to find and recover these files. But there's no need to worry! Read this page and you will have two ways to recover permanently deleted files in Windows 10/8/7/XP/Vista.
Way 1. Recover from Previous Versions in Windows
First, we'll introduce a free method to recover shift deleted, or otherwise deleted, files using built-in Windows software. When you delete a folder on your desktop with "Shift + Delete" button, you can easily retrieve them using Previous Versions so long as you remember the name of the deleted file or folder.
1. Create a new file or folder on the desktop and give it the same name as the deleted file or folder.
2. Right-click the new file and choose "Restore previous versions". Here Windows will search for and list the previous versions of files or folders with this name along with their associated dates.
3. Choose the latest one and click "Restore" to undo the deletion and get your permanently deleted file or folder back.
Way 2. Recover with EaseUS Data Recovery Software
The first solution is only available for people who permanently deleted their files or folders from the desktop. If you deleted from an external device or failed to get your data back with Way 1, you can undo permanent deletion of files or folders with EaseUS Data Recovery Wizard.
This professional data recovery program is built to recover lost data from PC or any other removable storage media. It can rescue your data lost due to deletion, formatting or some other reasons. You can download it and use the guide below to recover permanently deleted files/folder in Windows 10/8/7/XP/Vista with simple steps.
Video tutorial to recover permanently deleted files in Windows 10/8/7/XP/Vista:
EaseUS Data Recovery Wizard is recognized as the most prominent and quickest file recovery software, especially when it comes to permanently deleted file recovery. Three clicks will be able to recover deleted files in Windows 10/8.1/8/7/XP/Vista: choose a file location -> scan -> recover.
1- Choose a file location
Left-click on the Drive X: (also, a specific folder is supported), where you deleted files permanently.
Click "Scan".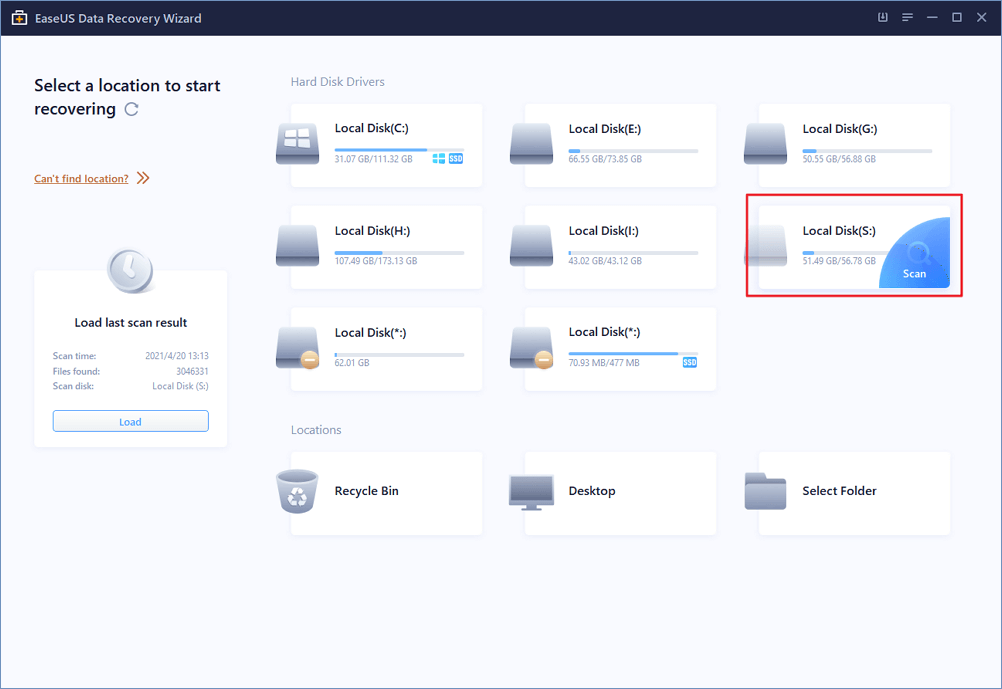 2- Scan
The software automatically starts scanning all over the selected drive.
Soon, a quick scan result comes out and displays in "Deleted files".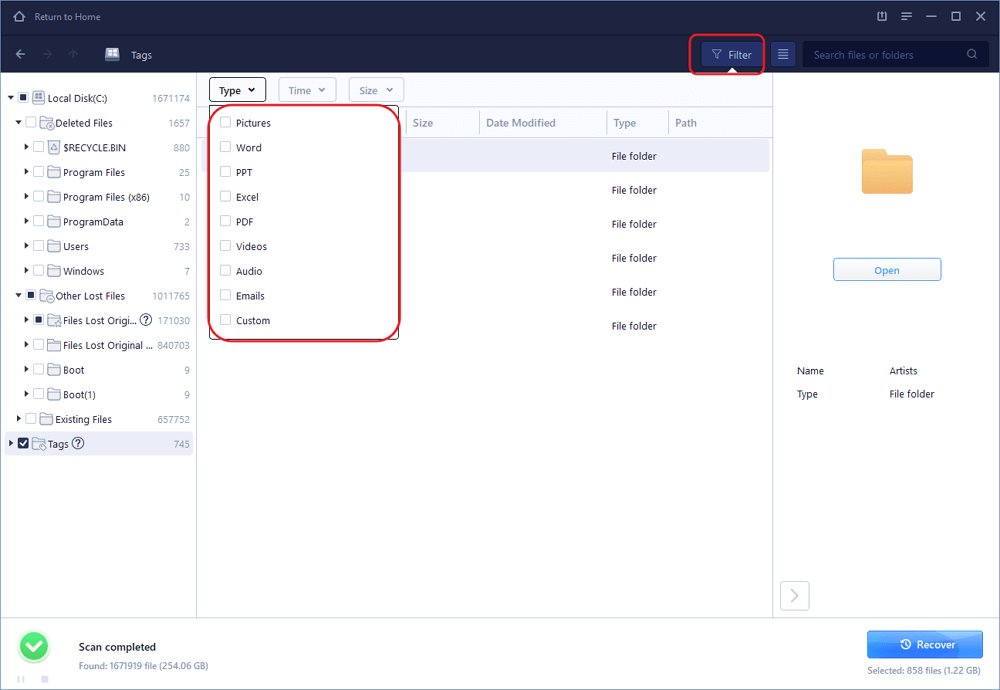 3- Recover
In addition to the "Deleted files" results, check the results in the relevant drive X: or other sections after the scan is over, especially in "Extra Files", where keeps the files that might have lost file names and paths.
Finally, select the wanted files and click "Recover".