How to find the best online recovery tool for data recovery
When we mention online recovery tool, it may sound strange for someone who is not familiar with online data recovery software. But when we say online data recovery software, you may feel familiar with this word then. Do you know how to find a suitable online recovery tool?
Since so many so-called data recovery software is now available online and we can effortlessly to find one anytime when we need. But how can you be sure whether the one you download online is the best online recovery tool? Or do you really know what is the best line recovery tool for data recovery? And how to find the best online recovery tool?
1. 100% secure and reachable online;
2. Risk-free, no virus or other bundled malware;
3. Easy-to-use, no damage will be caused to computer or device;
4. Excellent online service;
5. Support most Windows OS and devices;
The best online recovery software or tool should also support to restore unlimited data and different files types with simple steps, which can be applied by all users.
Best Online Recovery Tool by EaseUS Software Is Ready to Help
If you are trying every means to find the best online recovery tool for helping yourself out of serious data loss problems, EaseUS software can help now. A best online recovery tool named EaseUS Data Recovery Wizard, produced by EaseUS software is designed to offering excellent data recovery solutions for users who are helpless when they lose data in computers or storage devices such as to perform partition recovery.
It supports all above-mentioned functions and EaseUS software even offers 24*7 online service for helping solve users data troubles. This software is available online now. You can get it by searching "EaseUS data recovery software" or directly download it here by clicking the download button in this passage.
3 steps will restore all lost files with this online recovery tool:
Step 1. Select a location to start finding data
Launch EaseUS Data Recovery Wizard, please select a location where you lose your data and start to scan, like Desktop, Libraries, hard drive, external storage devices or lost partitions.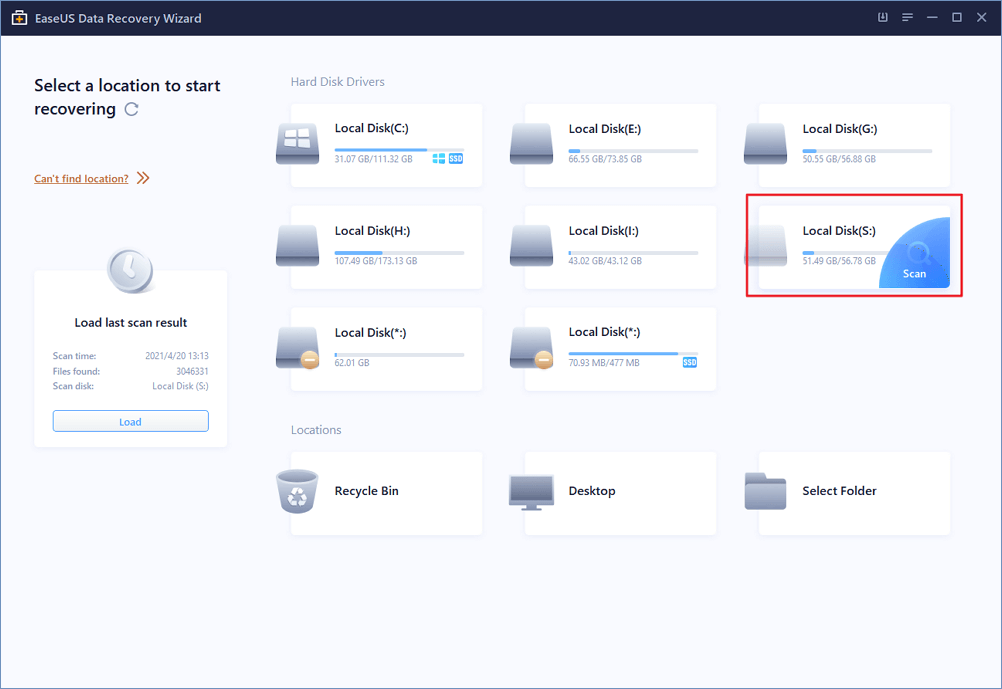 Step 2. Scan your partition
Click the "Scan" button and the software begins to scan your partition to find as much lost data as possible.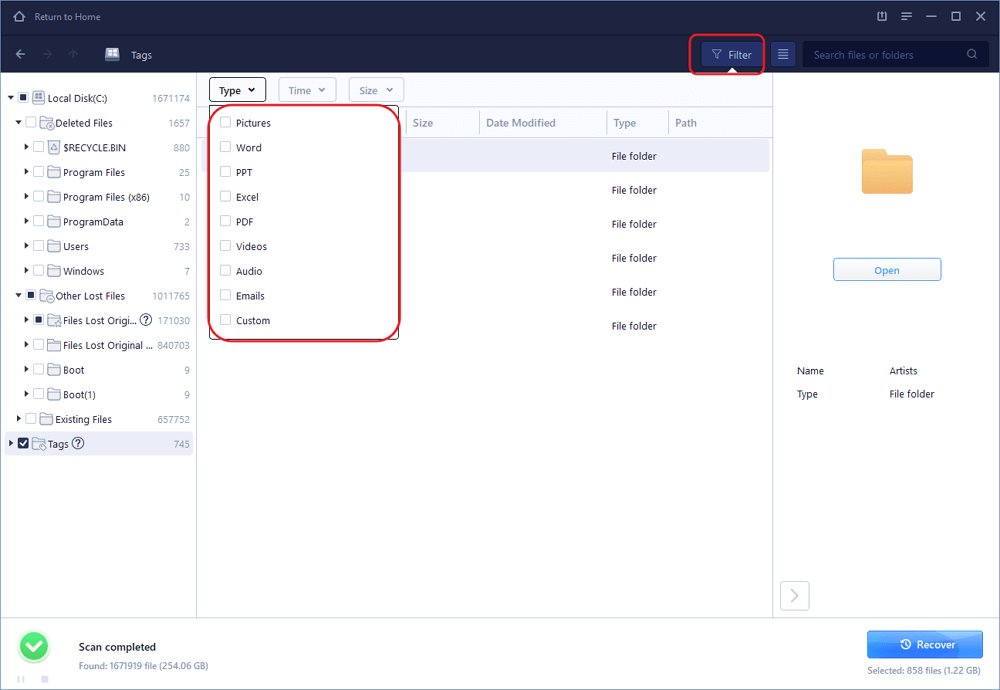 Tips for finding wanted data
Extra Files: find files that lost names or paths
Filter: a quick way to your wanted files
Search: e.g. file name/file extension
Step 3. Preview and recover lost files
EaseUS Data Recovery Wizard allows you to preview specific recoverable files. After the preview or file filtering, you can target the tracked files and press the "Recover" button to get everything you want back.