Lost WhatsApp data
"Hey there, do you know any methods that can restore lost WhatsApp data such as messages or photos etc after Windows 10 system update? I lost all WhatsApp data including messages, videos and photos etc together with some other important files in my PC. Do I still have a chance to recover those lost WhatsApp data?"
"I lost WhatsApp photos and videos after cleaning up PC with a system cleaning software. Can I find those lost WhatsApp files? How?"
Losing WhatsApp data in Windows PC has become a top problem among Windows users. Don't worry for having no idea to recover lost WhatsApp data anymore. Here below, you'll find effective methods for WhatsApp recovery in Windows 10/8/7 PC or laptop now.
Method 1. Restore lost WhatsApp files from backup
This method may only work when you have backups of WhatsApp chatting history and you can directly recover lost WhatsApp messages, photos or videos directly from the backup. Here are the detail steps now:
Open WhatsApp and tap "More".
Click "Settings" > "Chats and Calls".
Under "backup", you will see the time of the "last backup". (Don't tab backup, otherwise a new backup will be created, all your chatting history in the backup will be overwritten by new data.)
"Uninstall or reinstall" WhatsApp.
Click "Restore" when you receive a message about: "Would you like to restore your message history from backup?"
Tip: It's highly recommended for all of you to export important chat histories and create backups or copies outside WhatsApp regularly. This will help a lot when problems happen to your PC or WhatsApp.
Method 2. Perform WhatsApp recovery with data recovery software in Windows PC
If you don't have any backups nor copies of WhatsApp chat histories in your PC, don't bother. Professional data recovery software will help you directly recover lost WhatsApp files with ease. A highly recommended data recovery software - EaseUS Data Recovery Wizard supports you to restore all lost data in PC due to deletion, formatting, virus attacking, system resetting or other reasons with simple steps. In addition, you can simply use the software for WhatsApp backup to PC by exporting all necessary messages and pictures.
1. Download and install EaseUS Data Recovery Wizard on your computer.
2. Use the data recovery tool to search for and recover your lost data.
Choose a storage location or a specific folder where your data was lost and then click the Scan button.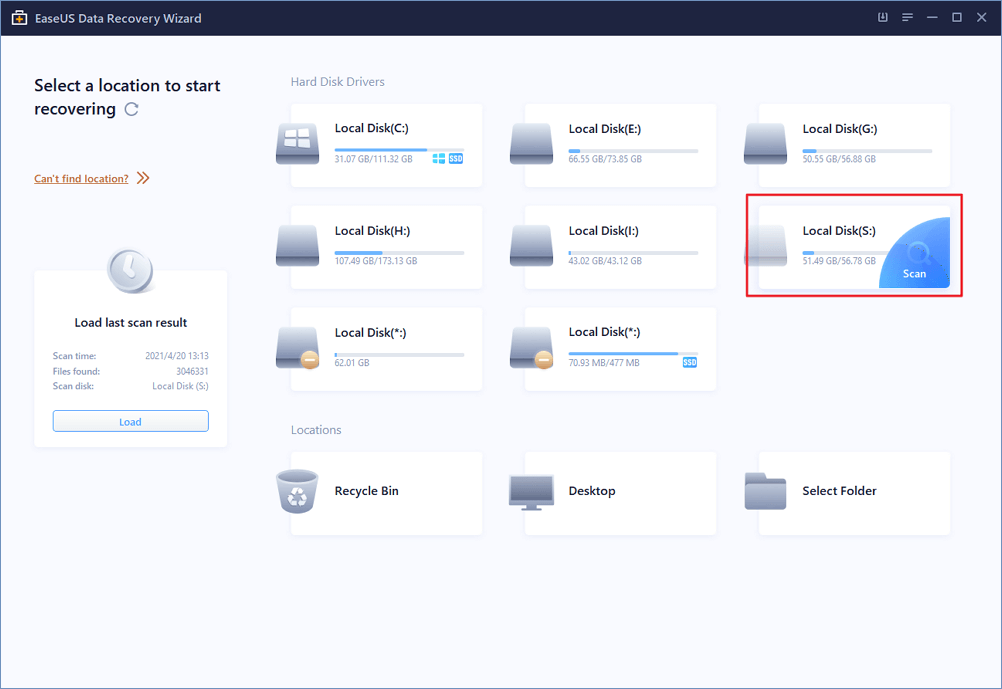 When the scan is complete, locate the recoverable files or folders from the list of scan results.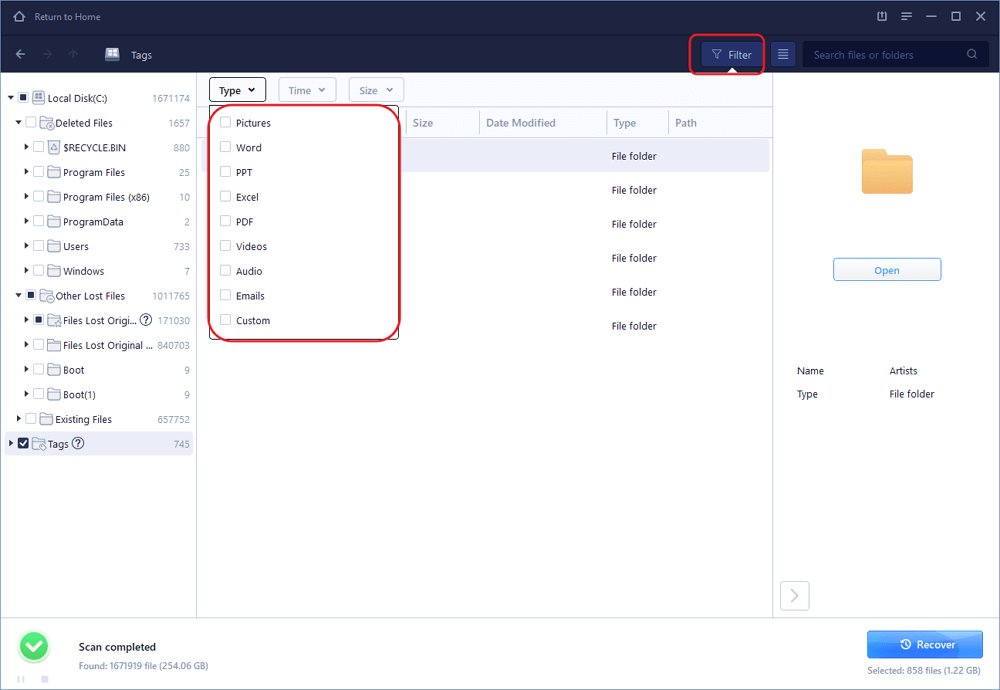 Select files and then click the Recover button. When choosing a location to save the recovered data, you should not use the original drive.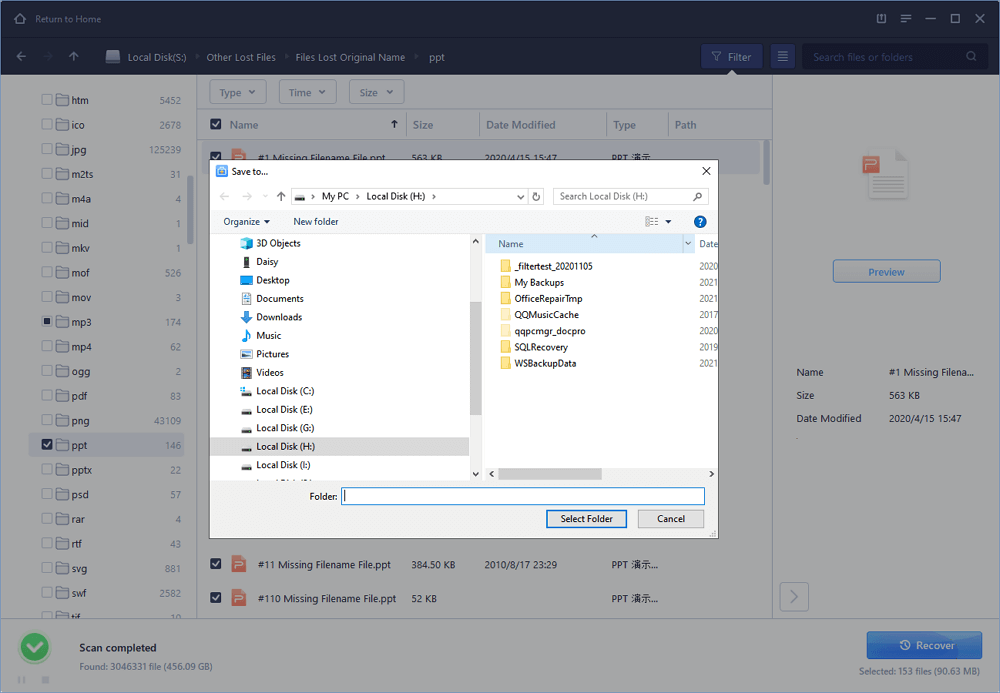 If you happen to lost WhatsApp files in your Android or iOS phones, you may follow Method 1 to recover from backups.
If you don't have backups, you can either select Android data recovery software or iOS data recovery software to respectively recover lost WhatsApp data from your Android phones or iOS devices with ease.