SD card will not show up on the Android phone or PC, how to fix?
"I have a 32GB SD card in my Galaxy S4. It worked fine in the past months but now it just is working for unknown reasons and not showing up on the phone. And what's worse, when I am plugging it into my PC, it is still not recognized. I don't wanna lose my data. How do I get my phone or PC to read the SD card?"
When SD card is refused to be recognized or show up on Android phone or PC, it might mean that driver issue hides SD card, malware invades SD card or SD card is corrupted or not formatted properly. Here we have created a list of solutions to fix the issue caused by all the possible reasons. You can try them one by one to repair corrupted memory card not detected, and no data loss will happen.
Tip: Before trying all the following methods, please first check and make sure that the issue is not caused by a corrupted card reader or USB port.
Step 1. Make the SD card show up or detected in 3 Methods
Method 1. Update SD card driver
Go to Device Manager, here you will see the card reader in the list. If it has a yellow sign beside it, the problem is most probably caused by driver issue. Then you need to update the driver. Here's how to do:
1. Connect the SD card to PC.
2. Navigate Control Panel -> System -> Device Manager -> Disk drivers.
3. Find and select your USB device, right click and first choose "Uninstall" and then choose "Scan for hardware changes" to refresh the drivers.
Method 2. Use Disk Management to force SD card show up
1.Plug SD card with PC.
2.Open Disk Management tool: press "Windows + R" > Type: "diskmgmt.msc" and hit Enter.
Method 3. Remove virus or malware to fix SD card not showing up issue
1. Plug in your SD memory card to your computer.
2. Go to the start menu, type in "cmd" in a search bar, hit enter and then you can see something named "cmd. exe" under a list of programs.
3. Right-click "cmd. exe" and then you will get the command windows that allows you to recover virus infected files. Type in "attrib -h -r -s /s /d drive letter:\*.*", for example, "attrib -h -r -s /s /d G:\*.*".
Steps 2. Recover data and format SD card for reuse
If the SD card is still not working or recognized after you trying all the above methods, we recommend you to try EaseUS disk data recovery to recover data from the memory card not detected and then reformat it to fix file system or compatibility issue. It is workable only if your SD card can be detected in Disk Management.
To recover data from not recognized SD card, follow these steps:
Step 1. Connect your SD card to the computer, launch EaseUS data recovery software, select the card and click "Scan" button to move to the next step.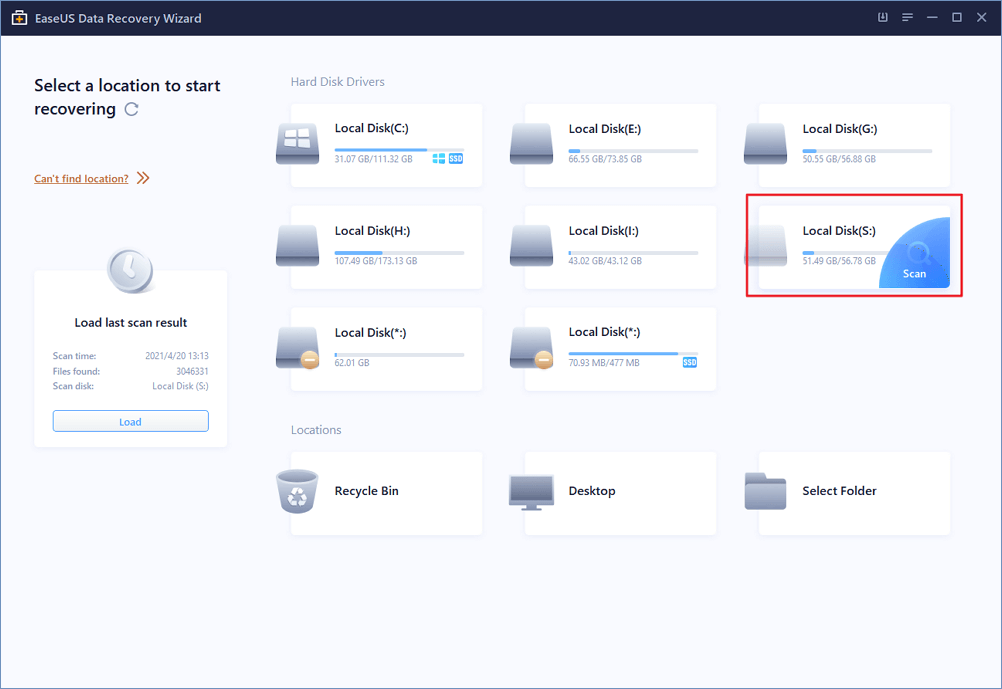 Step 2. A quick scan will start first. After it completed, a deep scan will automatically launch in order to find more files.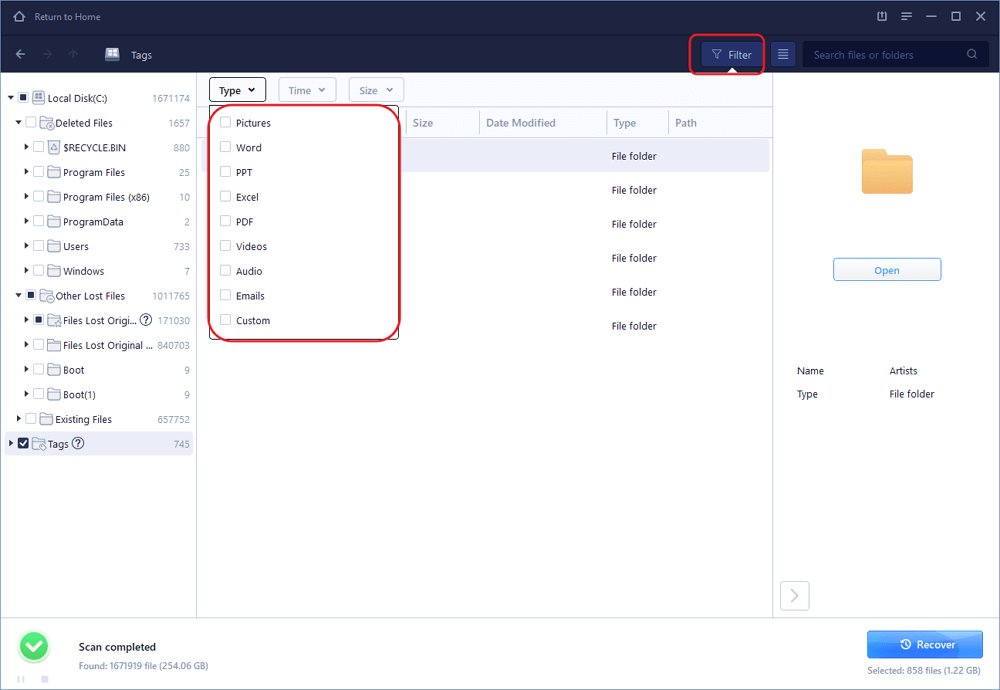 Step 3. After the scan, choose the lost data found by this recovery tool and click "Recover" button to retrieve them back from SD card.
Here, you'd better save all the recovered files on a different drive or device in case of data recovery failure.