Nowadays, as unexpected data loss happens frequently, data recovery software becomes more and more needed computer users. It can help users effectively rescue their precious files such as family pictures, working documents, favorite movies, etc in various data loss situations. In this page, you can free download EaseUS data recovery software full version to get back your lost data with ease.
Why need free download data recovery software full version?
Data recovery software is extremely important when you lost your personal data on hard drive or storage devices such as memory card, USB drive, digital camera, pen drive, etc. You can find plenty of such programs on the internet if you search on Google, some of which are freeware while others are paid-for programs.
To achieve better data recovery result, users usually should choose data recovery software full version. Otherwise, they may not fully get back their lost files. But for most users, data recovery software full version is too expensive to afford. So they want to find a site where they can download free hard drive recovery software full version and then use it to rescue their precious data.
Free download data recovery software full version on the EaseUS official website
EaseUS Data Recovery Wizard is a free data recovery software full version. Unlike trial version or demo version, it can help effectively recover your lost data with simple steps. You can free download it on EaseUS official website. Here we are going to show you how the program works on restoring your data.
The overall steps to recover lost data:
Step 1. Launch EaseUS Data Recovery Wizard on your computer. And then, select a location, which can be on a hard disk drive, an external USB flash drive/micro SD card or a specific folder on Desktop or somewhere else. Click on the Scan button.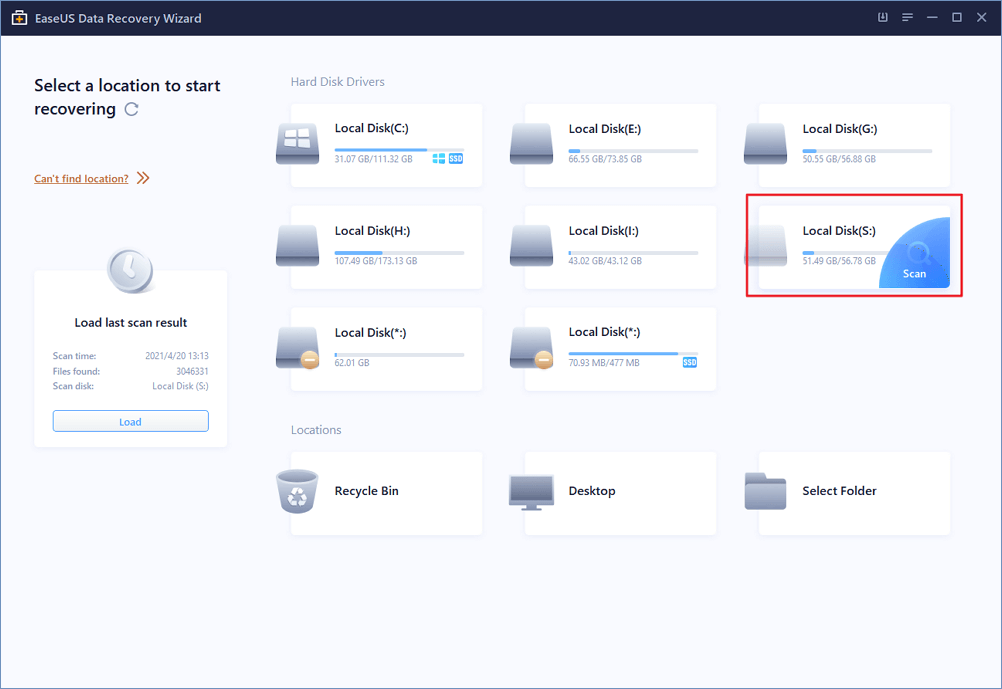 Step 2. You'll see more and more data is showing up during the scan. You can check the "Deleted files" quick result during the scan if it's for deleted file recovery.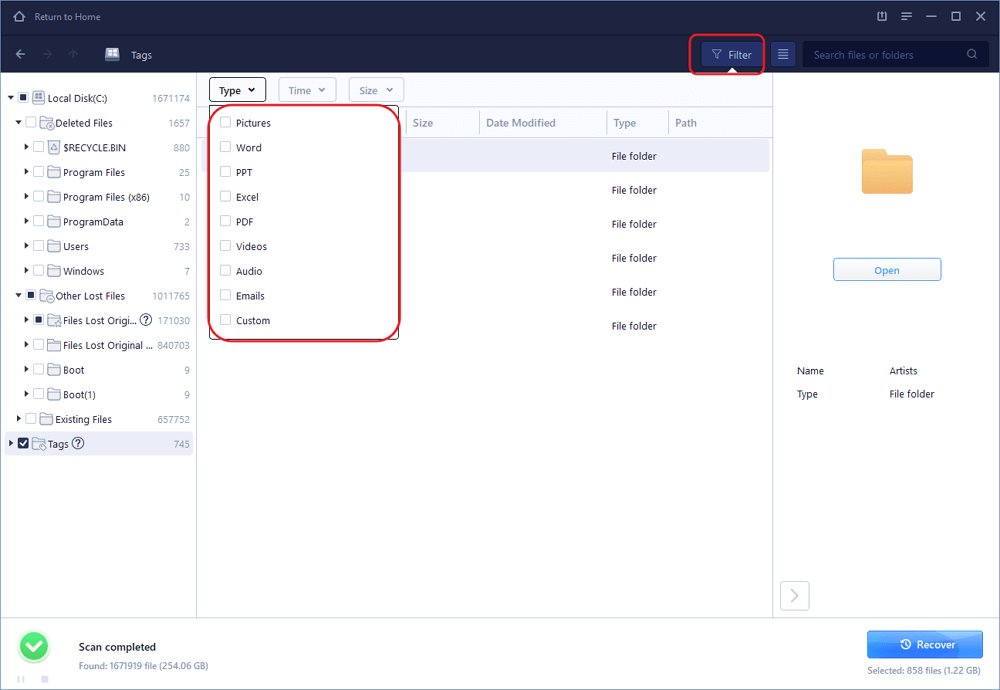 Step 3. Click "Filter" to quickly filter photos, documents, videos and other specific types of files. And lastly, select the wanted data and click on the Recover button.