The finest free and best data recovery software can help you recover deleted files and documents. Losing data is a normal occurrence, and all these data recovery apps might come in handy when it does.
In 2022, we've produced a list of the best free data recovery software. To achieve the greatest results from these tools, you need to understand installing and operating software on a computer. So, without further ado, here we go!
Top 10 Best Free Data Recovery Software for Windows
Without wasting any time, let's get straight to the chase. The following are the best data recovery software for Windows that is not only efficient but allows you to quickly recover your lost files. Let's review them in detail here.
The data recovery program known as Recuva is easy to use and can handle more basic data recovery tasks, such as restoring recently removed files. The ability to restore a limitless quantity of data at no cost is by far the most significant benefit.

Compatibility: Windows
Free Limits: unlimited free recovery
Pros:
Deletes important data safely and securely
The ability to preview files before regaining access to them
For free, you may recover as much data as you like
Cons:
Its creators have abandoned it
Retrieval of new images is limited
Users' Review:
We saw that music, photographs, documents, and emails may all be recovered with the program when we tried this one out. In addition, the program features a tool for safely erasing your data using military-standard deletion procedures.
PhotoRec's companion data recovery program, TestDisk, may be used. A lost or deleted partition may be recovered with this software. Unintentional deletions and viral attacks are all covered by this free program. In addition to data recovery, the program updates the partition table, MFT (Managed File Transfer), FAT tables, and the NTFS boot sector.
Compatibility: Windows, macOS
Free Limits: Freeware
Pros:
Partition table support is provided
Recovering data from corrupted or deleted files
Recovery from a backup of a FAT32 boot sector
Cons:
Repairing files isn't an option
There is simply a command-line interface
Users' Review:
The users complained about this software because the command-line program, TestDisk is inaccessible to anyone without prior technical expertise.
A free and open-source data recovery program, PhotoRec, may be used on almost any computer running any operating system. As a result of its name, it is an excellent alternative for individuals who want to recover erased data without paying a fee.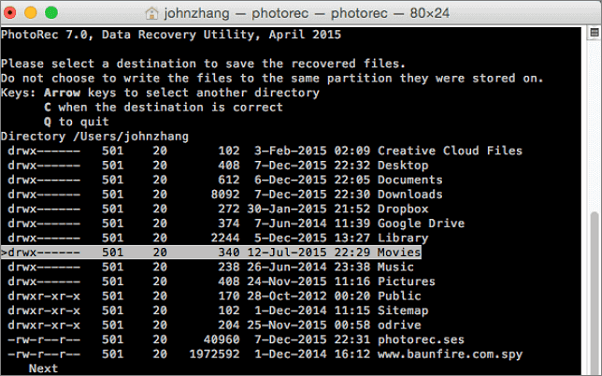 Compatibility: Windows, macOS, Linux
Free Limits: unlimited data recovery
Pros:
Software that runs on several operating systems at once
More than 300 families of file formats are supported
Free and open-source
Cons:
Automatically restores all files without the user's permission
Non-professional in any way
Users' Review:
With PhotoRec, we continue our examination of free recovery software. You may use it to recover files on any file system by recovering the stored data. To protect your data, it conducts the recovery in a read-only mode.
Data recovery software from EaseUS, a prominent software business, can restore files from all types of storage media, including hard drives, USB drives, and external hard drives.
Compatibility: Windows, macOS
Free Limits: 2GB of free data
Pros:
The ability to recover data reliably
All kinds of file formats may be recovered
More than 1,000 different file types are supported
Cons:
Recoverable and non-recoverable files are also included
Licenses that must be paid for full features
Users' Review:
It is compatible with a wide range of external storage devices and can simply recover files from a Windows Recycle Bin that has been cleared. With this data recovery software, you may retrieve deleted documents, photographs, and videos in several formats.
Even though Microsoft provides a tool for data recovery, it's far from user-friendly. Everything you wish to do has to be typed in since it's a command-line program. Despite this, it's still a breeze to work with.
Compatibility: Windows
Free Limits: unlimited data recovery
Pros:
Methods certified by Microsoft are listed below
Internal and external storage media, including SD cards, are all compatible with this program
There are a lot of alternatives to choose from
Cons:
Requires Windows 10 or 11 to function
Uses the command line to do the task
Users' Review:
A command-line tool that enables you to recover lost data from SD cards, pen drives, and local hard disks. You may quickly search for certain phrases in file names, extensions, or even file paths to retrieve your data using this tool.
For both individuals and organizations, Stellar Data Recovery is the finest option. It's compatible with many devices, including laptops, desktops, servers, flash drives, and memory cards. It offers round-the-clock customer service. Data Recovery Software, Photo Recovery Software, iPhone Recovery Software, and Video Repair Software are all included in one product.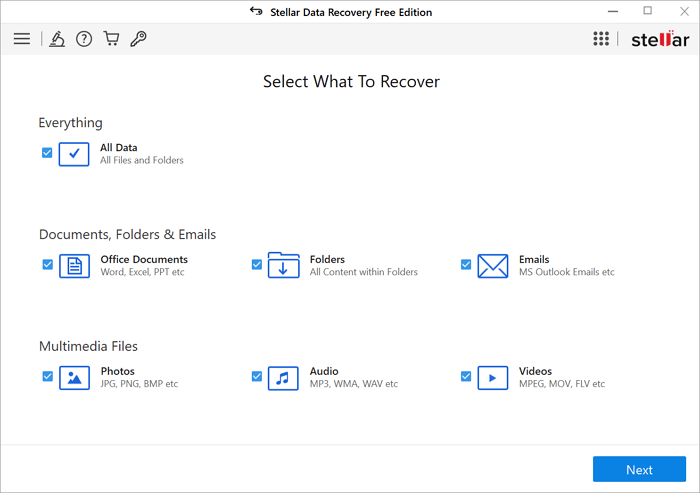 Compatibility: Windows, macOS
Free Limits: 1GB of free data
Pros:
It may be used to fix video from a DSLR or any other mobile phone
Recovery of images, videos, and music material from SD, CF, and USB storage devices is possible
It may be used to recover lost data from your iPhone and iPad
Cons:
Unavailable for smartphone use
Must restore files to a separate hard drive
Users' Review:
Your data may be recovered in only three simple steps! If you seek a simple approach to recovering your data, your best bet is to use Stellar's free data recovery software.
Using it is a simple and future-proof option. You may also use it to construct software for email repair, data recovery, database repair, and file repair.
With Disk Drill, you can easily recover lost or deleted data from any internal or external storage device, independent of the file system, on Windows and Mac computers.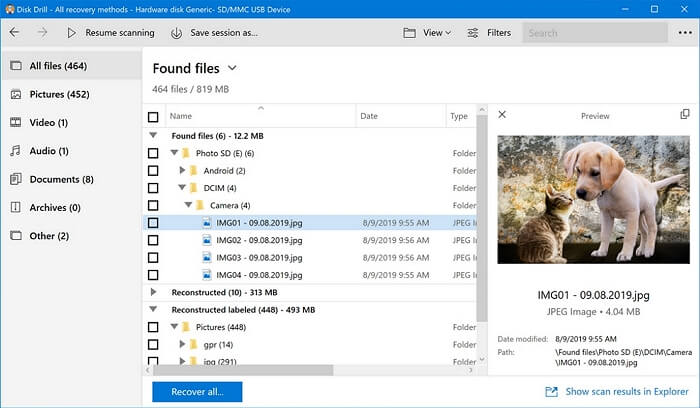 Compatibility: Windows, macOS,
Free Limits: 500MB of free recovery
Pros:
Hundreds of formats are supported
Resilient in the face of setbacks
Free recovery of up to 500 MB of lost or deleted data (Windows)
Cons:
There is no phone support
The average speed of a scan
Users' Review:
Using, downloading, and installing Disk Drill for the first time is a breeze. Testers and non-technical users agree that Disk Drill is an easy-to-install, user-friendly, and intuitive program that includes wizards and GUI features to facilitate a successful recovery.
You may get a preview of the documents and images that Recover My Files finds on your computer using this tool. Prior to saving files, you must obtain an activation key. You must back up your information to external storage devices (e.g., another hard drive, external USB drive, or network drive).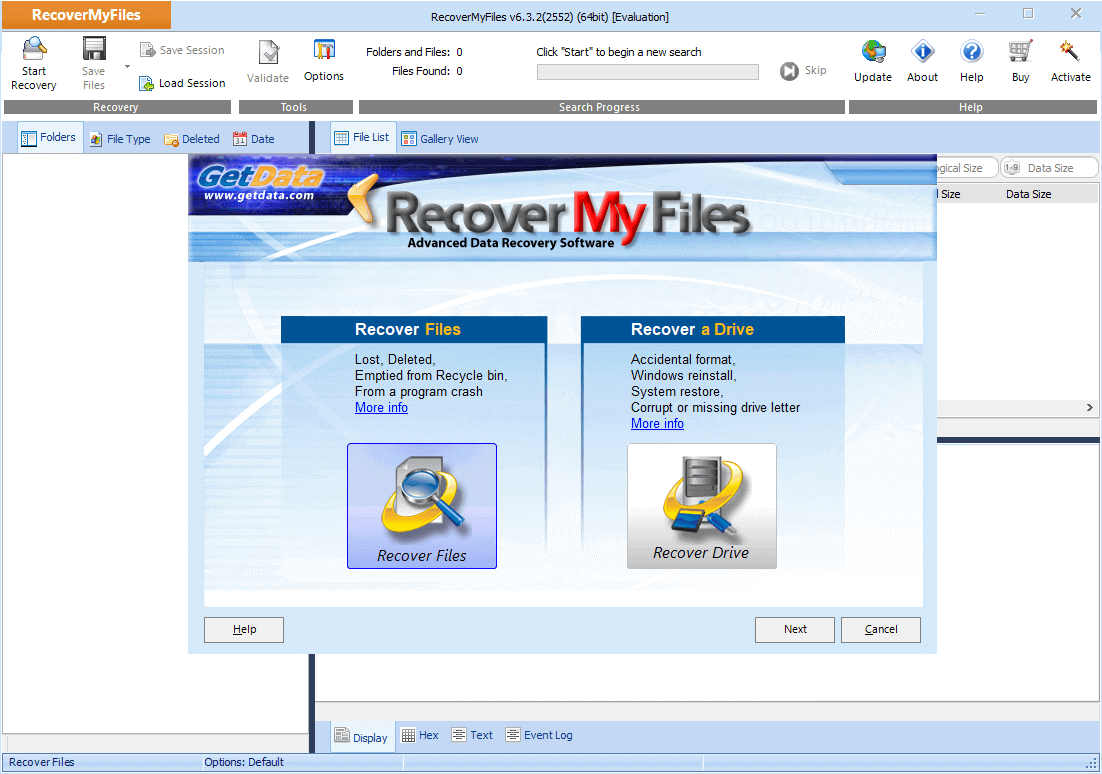 Compatibility: Windows
Free Limits: Unlimited data recovery
Pros:
To put it another way, the process of reinstalling or restoring Windows
It isn't going to change anything on the road
NTFS, HFS, FAT, and FAT32 file systems may all be recovered
Cons:
To ensure the safety of your data, purchase a license key
Recovering the data takes much too long
Users' Review:
As long as Recover My Files supports the format you wish to recover from, the absence of file format support may not matter to you. The tool's usability, which is excellent due to its simple interface design, will be important to you in any scenario.
However, even while Data Rescue 6 strives for simplicity, its high price places it out of reach for most home users, the very people who may benefit the most from its clear and uncluttered UI.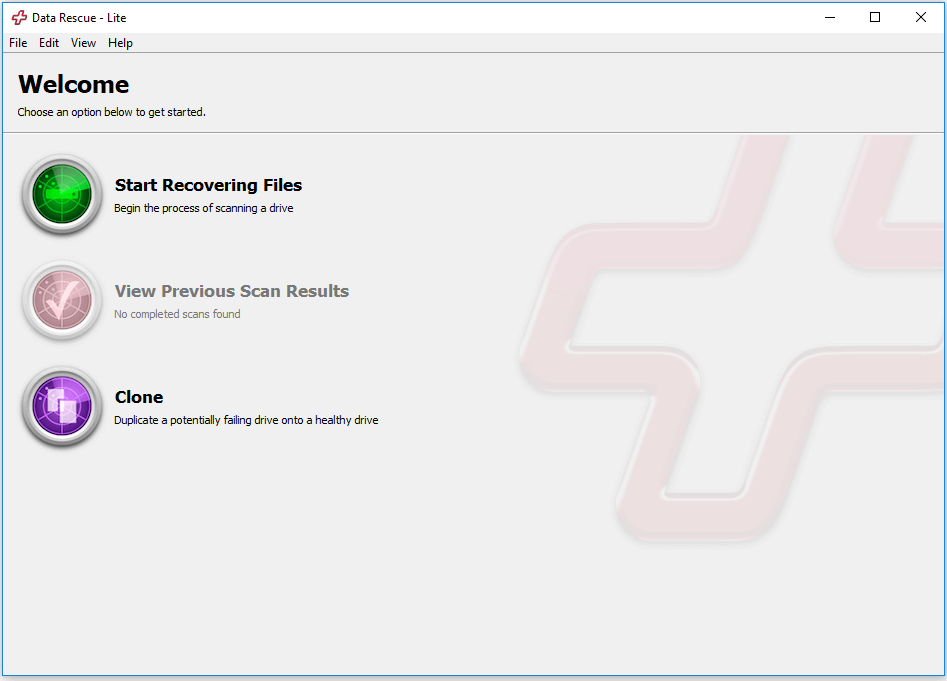 Compatibility: Windows, macOS
Free Limits: unlimited drive recovery
Pros:
An easy-to-navigate user interface is provided
A healthy drive may be used to replicate a drive that may be about to fail
RAID configurations are determined automatically
Cons:
Multi-step rehabilitation method that's just too difficult to accomplish
In comparison to other options, this one is too expensive for novices
Users' Review:
With Data Rescue 6, you can expect fast scanning and recovery rates, better RAID recovery, and more disk utilities for byte-to-byte disk copies and safe file deletion.
Puran file recovery has three primary techniques of operation. Puran File Recovery's "Find lost files" feature makes it possible to recover all data from a corrupted or deleted drive. The custom scan list, which maintains file signatures, may also be edited to improve the accuracy of critically damaged data recovery.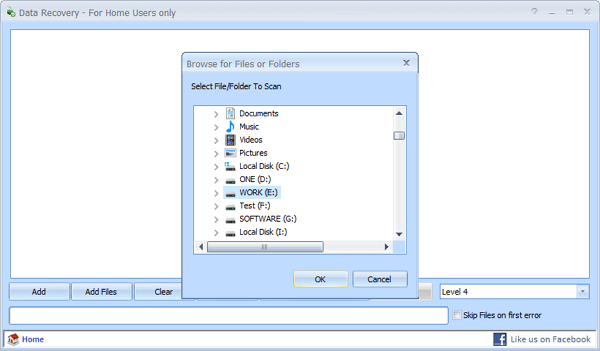 Compatibility:  Windows
Free Limits: 1GB data recovery
Pros:
Default Scan without causing any delays
Perform a complete hard disk scan
Verifies that the device has no free space
Cons:
Doesn't have a macOS version
Lags sometimes while processing
Users' Review:
This is one of the best solutions we've come across. Using it is a cinch, and it will scan any disk that Windows sees and recover your data for free.
Which Is the Best Free Data Recovery Software for Me 
Here, we present to you a comparison table of the five best tools for data recovery that can give you a better overview of what this software is actually about.
| | | | | |
| --- | --- | --- | --- | --- |
| Software | Ease of Use | Support Systems | Free Limits | Main Features |
| Recuva | Yes | Windows | Unlimited data recovery | Preview files before recovery |
| TestDisk | Yes | Windows, macOS | Unlimited data recovery | Repair partitions on the drives |
| PhotoRec | No | Windows, macOS, Linux | Unlimited data recovery | Supports more than 300 formats |
| EaseUS Data Recovery Wizard | Yes | Windows, macOS | 2GB data recovery | Fast-deep scan algorithm |
| Windows File Systems | Yes | Windows | 1GB data recovery | Help recover files using keywords, file names, and extensions |
How to Recover Lost Data in Windows 10 for Free 
Second-to-none, free data recovery software is your best bet for speedy yet full file recovery from Windows and Mac computers. More than 100 real-world data loss situations are supported, including deletion, formatting, RAW, etc. It can also restore corrupted picture and video files and recover data that has been deleted from the hard drive. Before attempting to recover the file, have a look at it
Modes for quick scanning and in-depth scanning
A wide range of file formats may be recovered
Find out how to recover deleted or corrupted files from various storage devices
You can follow the steps below to recover lost data in Windows for free:
Note: To guarantee a high data recovery chance, install EaseUS data recovery software on another disk instead of the original disk where you lost files. 
Step 1. Launch EaseUS Data Recovery Wizard on your Windows 11, Windows 10, Windows 8, or Windows 7 computer. Select the disk partition or storage location where you lost data and click "Scan".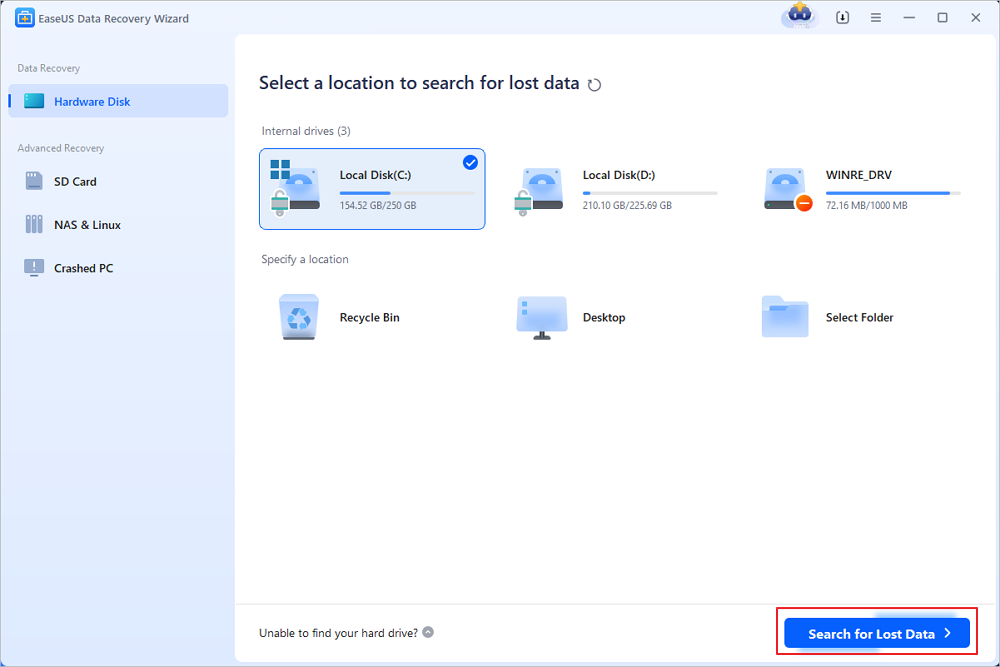 Step 2. This recovery software will start scanning the disk to find all lost and deleted files. When the scan process completes, click "Filter" > "Type" to specify lost file types.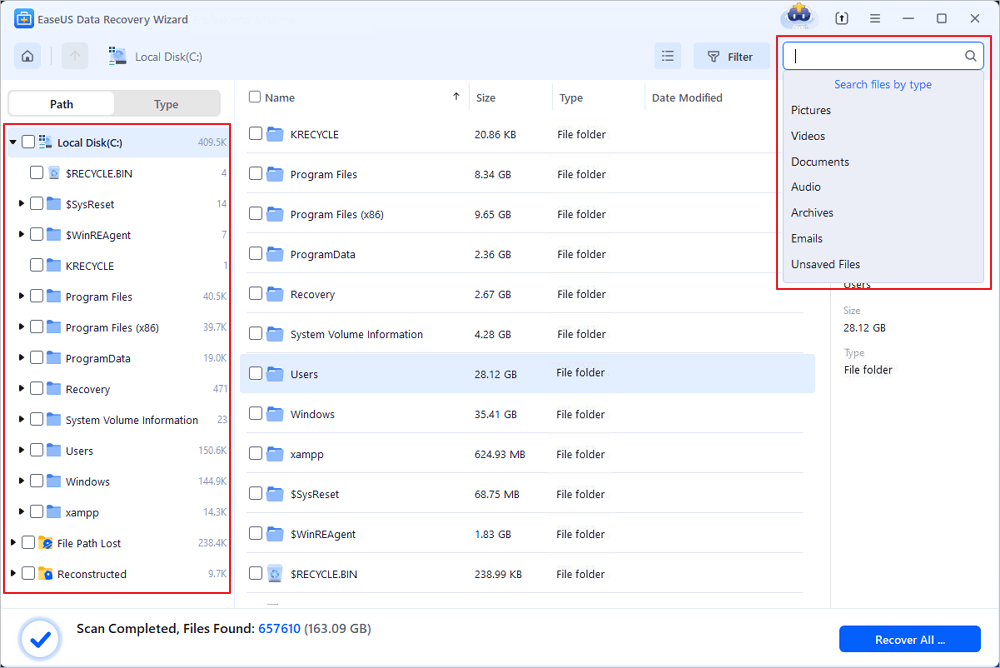 Step 3. Preview and restore lost Windows files. You can double-click to preview the scanned files. Then, select the target data and click the "Recover" button to save them to another safe spot in the PC or an external storage device.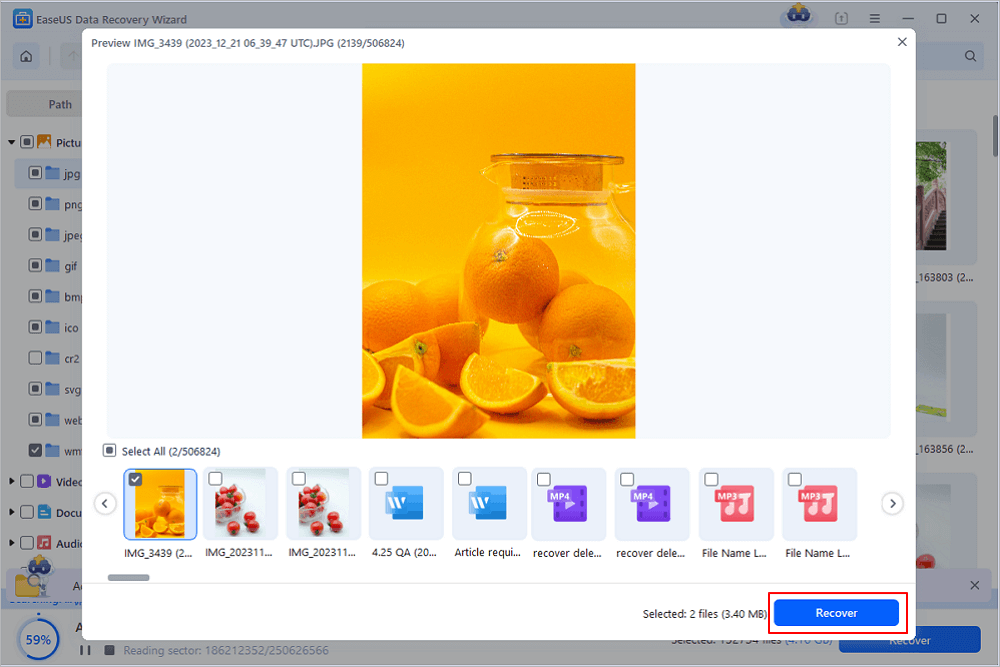 Lost Data in Windows 10, Why? 
We can lose data for many reasons in Windows 10 or Windows 11. Here are some of the common reasons:
Because of carelessness – a human error
You can accidentally delete some of the files
An update that contains a bug
 Something you downloaded off the internet that contained the virus
It could be a malware attack on your computer
Conclusion 
We've evaluated and compared the best options for recovering lost or deleted files in this post. Disk Drill, R-Studio, Recuva, EaseUS, and Windows File Recovery all provide a free version of the software. PhotoRec and TestDisk are two apps that work together. These are free and open-source data recovery software. All kinds of files may be recovered with PhotoRec.

Cedric Grantham is one of the senior editors of EaseUS who lives and works in Chengdu, China. He mainly writes articles about data recovery tutorials on PC and Mac and how-to tips for partition management. He always keeps an eye on new releases and likes various electronic products.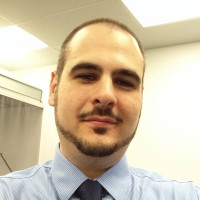 Approved by Evan Galasso 
Evan Galasso is a digital forensics and data recovery engineer with over 10 years of experience in the field. He presents opinions on the current state of storage media, reverse engineering of storage systems and firmware, and electro-mechanical systems of SSDs and HDDs.