Files Missing from My Hard Drive in Windows 10
"I updated Windows 10 this morning. After restarting my computer, I found all my personal files are gone! Did Windows 10 update delete my files? I am so worried right now. Please help me find disappeared files back."
Actually, files missing like this is common in every version of Windows. Being not by deleting, removing partition or formatting disk, computer files and folders just automatically disappeared from the Desktop, Libraries, Camera Roll, Pictures, and Videos. To find a way to restore the lost items on your computer, you'll need to figure out how they vanished.
Why Did Computer Files Suddenly Disappear?
Following are the most common situations in which you might lose your users files or personal documents, pictures, videos, installed programs, games, etc. without notice.
Windows 10 automatic upgrade or update (desktop files and installed apps are the most likely to be removed).
Virus deleted or hid personal files.
You logged in a new user account.
The hard drive is failing.
How to Recover Files Missing from Computer Hard Drive? (3 Ways)
As soon as understood how your files were gone, select one of the following methods to recover deleted, hidden or unknowingly lost files & folders in Windows 10 without trouble.
Method 1. Use EaseUS data recovery software
We put the third-party EaseUS hard drive recovery software in the first place to help you restore missing data because it can recover files lost in many situations, including those of the above mentioned.
Step 1. Launch EaseUS hard drive recovery software
Run EaseUS Data Recovery Wizard and select the drive on your hard disk where you lost or deleted files.
Click Scan to start scanning all lost data and files.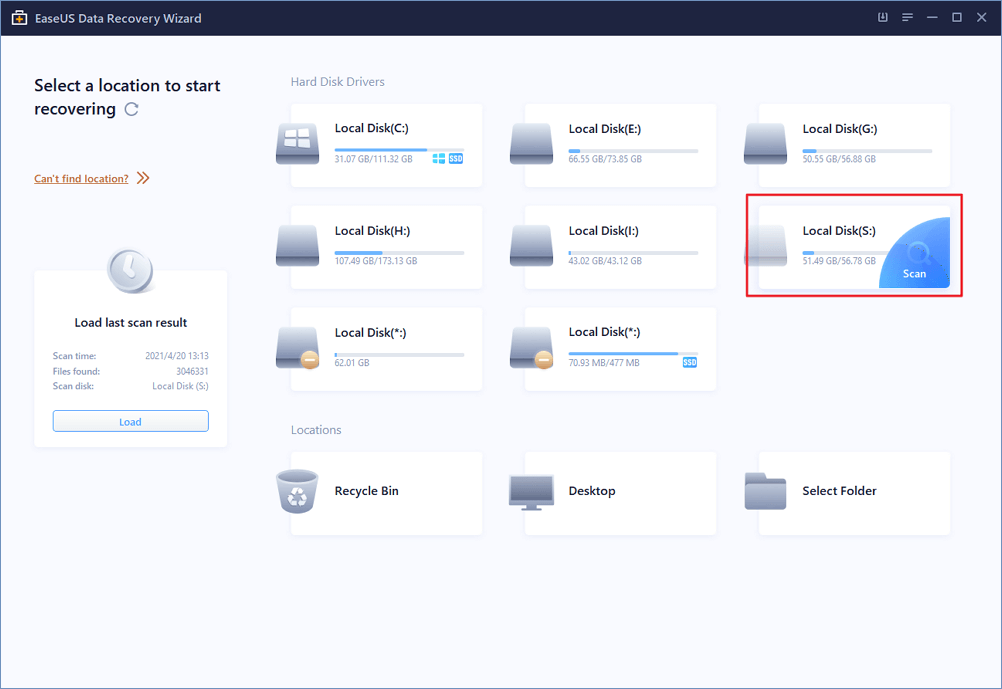 Step 2. Scan to find all lost hard drive data
EaseUS hard drive recovery software will scan the whole selected drive and find all lost files, including all existing and hidden data.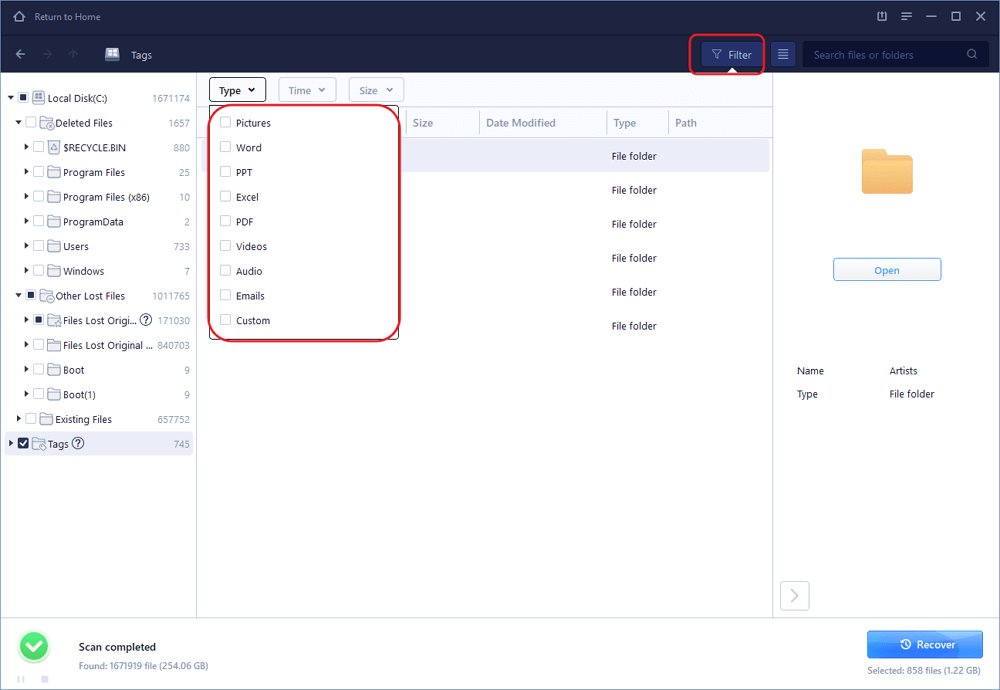 Step 3. Preview and restore lost hard drive data and files
You can find your deleted and lost files in "Deleted files", "Drive" (with your device drive letter).
"Lost Partition Files" or "Extra Files" will list your formatted and RAW data there.
You can double-click found files to preview them.
After the preview, please select wanted files that you lost on the drive and click Recover to save them to a safe location on your PC or other external storage devices.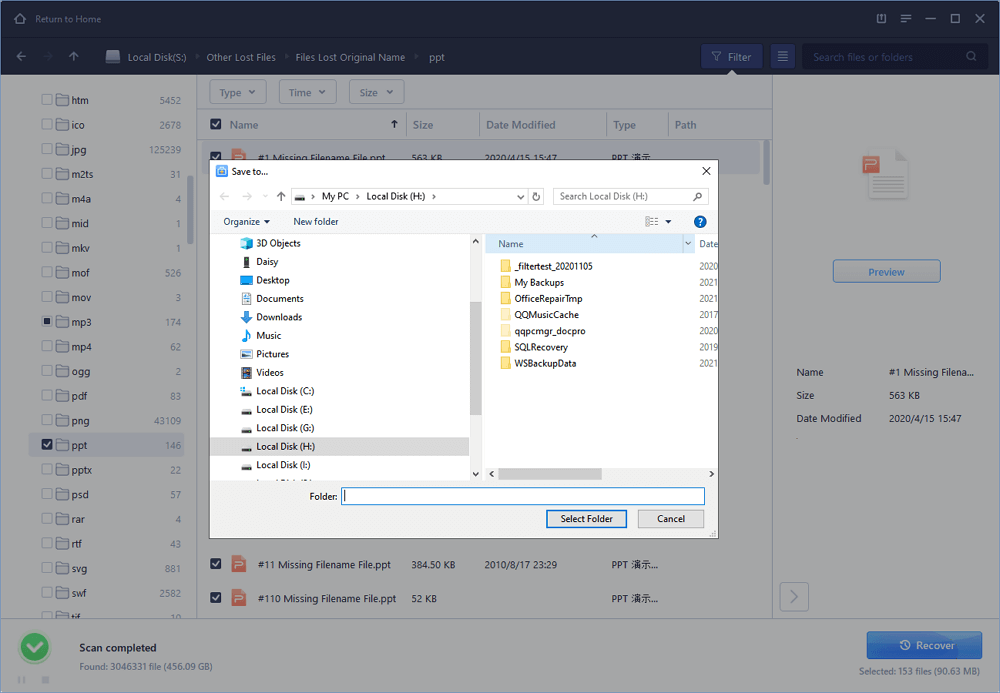 Method 2. Show hidden files & folders
There might be a chance that your computer files are just invisible, hidden silently. You should check for hidden files and folders.
1) In Windows 10, launch File Explorer.
2) Click View tab, on the left part under the View tab, check "Hidden items" option box.
All hidden items, or perhaps the disappeared ones, should now reappear.
Method 3. Switch to your old user account
You may not believe that sometimes Windows 10 update creates a new user account, which is set as the default account. Since you didn't notice the account difference, the strange thing happens: "computer files suddenly disappeared", "all my files are gone"...
1) Go to Settings -> Accounts. There you should find your old user account.
2) Click on your old account in order to switch to it.
Disappeared computer files should show up again.