Error details
"Windows cannot access the specified device, path, or file. You may not have the appropriate permission to access the item."
You may receive the exact error when trying to start a program or open a file on your Windows computer. Apparently, simply gaining the required permission doesn't solve the error effectively, that's why so many people are posting the same question and asking further help from Microsoft support and some prevailing forums.
So, what are the possible reasons that make Windows fail to access the specified device, path or file as normal? Why don't you currently have permission to access the folder? What sensible suggestions should you follow to make sure that you don't necessarily lose programs and files?
Now, please refer to 4 reasons and solutions on this page and solve this error without losing the access to important data files on a specified device.
Four reasons and solutions to such a Windows error
1. You don't have permission to the file or file location
To gain permission to access a file or a location, do as follows.
1_ Right-click the file or folder and select Properties.
2_ Under Group or User names, click your name to see the permissions you have.
3_ Select Edit, where you can have permissions like full control, modify, read & execute, read, write or special permissions. Choose the permissions you need and click Ok.
2. Antivirus software prevents files from opening
What antivirus software are you using? Check and see if it is blocking a file.
3. File location\path isn't accessible or even doesn't exist
Right-click on the file or folder and select Properties. Under the General tab, check the Location, make sure that the file path is correct and accessible.
4. The file has been deleted, removed, transferred or hidden by virus
For the case that 'Windows cannot access the specified device, path or file' error was caused by unknown deletion, corruption, hidden by virus or the file location, such as HDD, USB flash drive, pen drive or memory card was damaged, access denied or infected by virus, feel free to download EaseUS data recovery software to bring lost data back.
If your inaccessible files or folders are on a removable hard drive or flash disk, connect it to a Windows PC where EaseUS hard drive recovery software installed. Make sure the software has detected your device.
Now, follow the steps to recover files which Windows cannot access normally.
Keep Noted:
First, please keep in your mind that once you lost files, stop using the device or folder immediately.
Second, try to find the lost files in your Recycle Bin if the lost files were saved on the desktop.
Third, turn to the professional file recovery software for help if nothing is found.
Step 1. Connect your device to PC.
If you lost files on an external storage device, connect the storage device to your computer firstly.
Step 2. Run this software and scan the lost file.
Run EaseUS file recovery software - Data Recovery Wizard on your PC, specify the location where you lost files and click "Scan" to scan those lost files.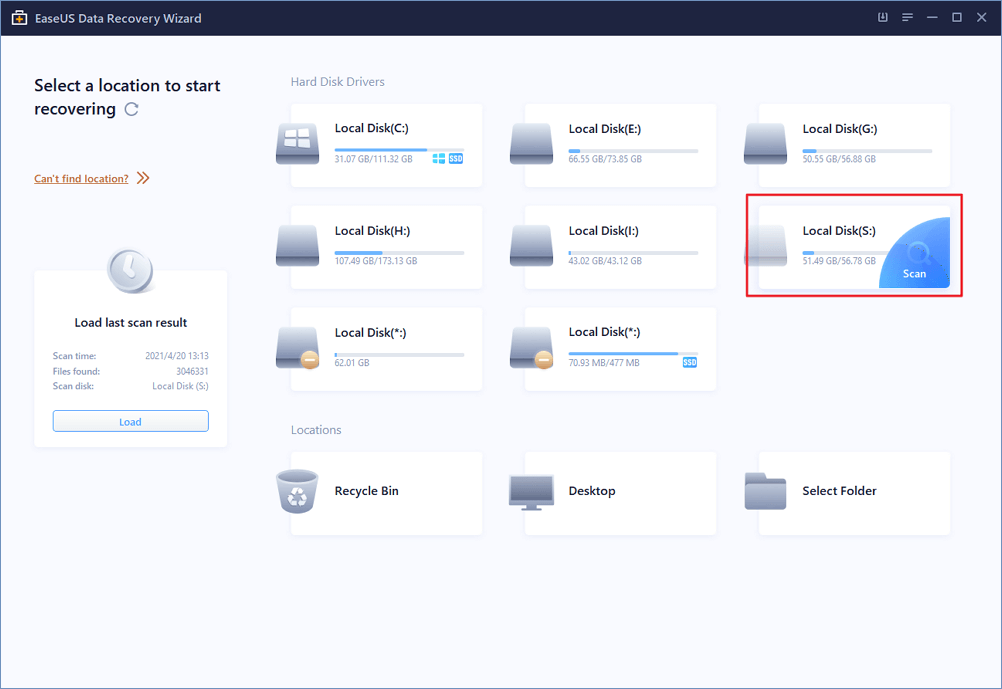 Step 3. Preview and restore file.
After the scanning, you can find and double-click to preview your lost files here:
Delete Files: All your deleted files are listed here.
Drive (with your device name): It loads all lost files here.
Lost Partition Files: Check first if your hard drive is formatted or partition gets deleted.
Extra Files: All files that lost names or paths on your drive can be found here.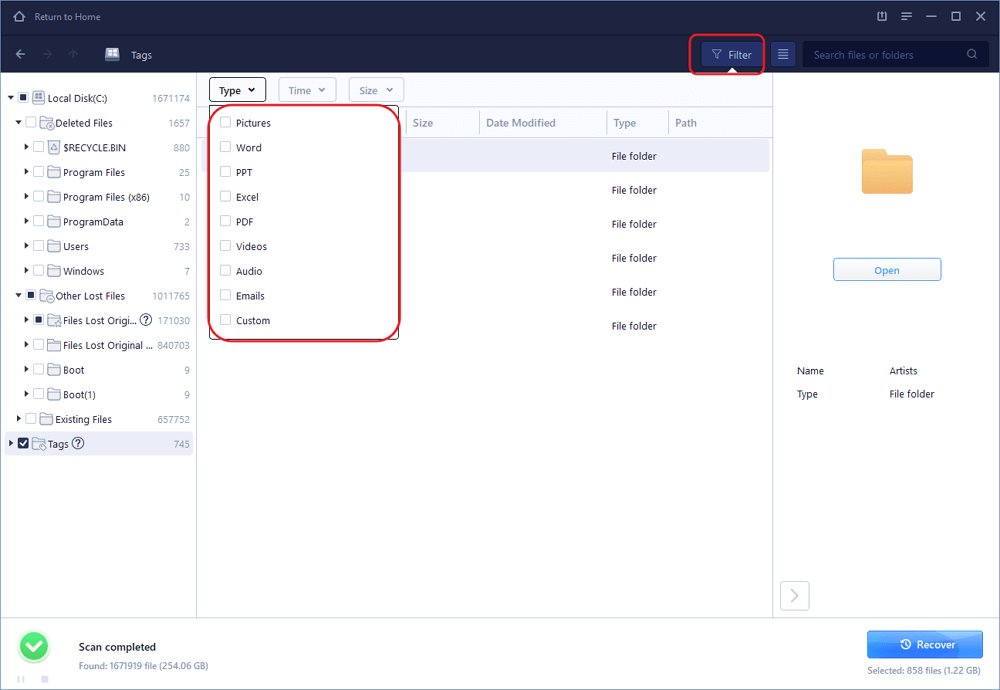 Step 4. Choose and restore files.
Finally, select the found files, click "Recover" and navigate to save them to a secure location on your PC or another external storage device.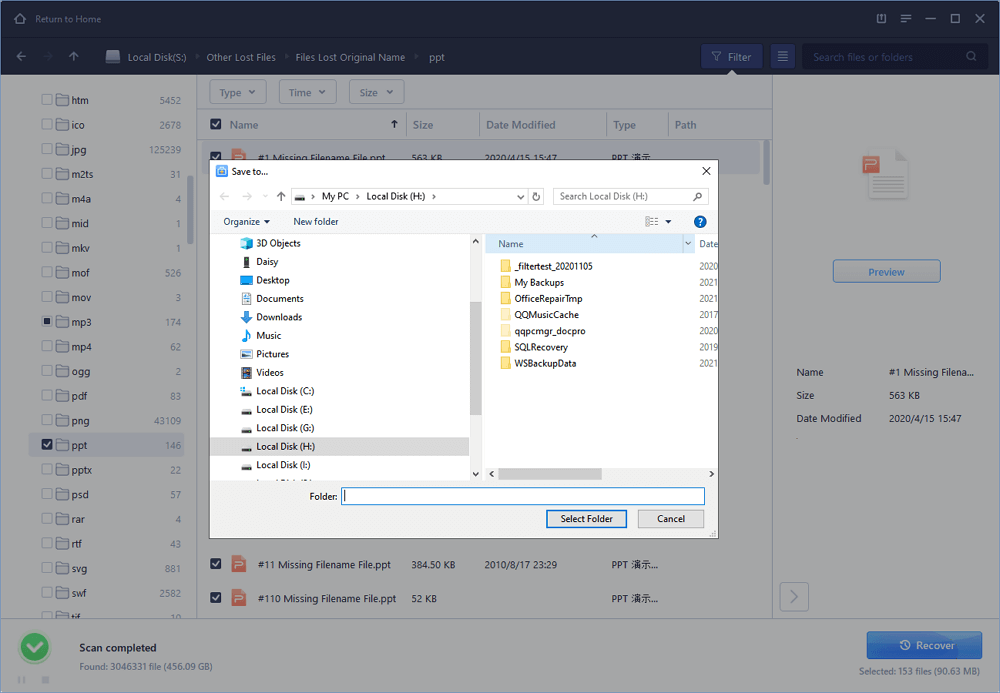 All the provided fixes and file recovery solution aims to resolve 'Windows cannot access the specified device, path, and file' error, which might occur on desktop contents, explorer.exe, and other locations when opening a file, trying to install, update or start a program.