If you've lost data from your computer, you know how frustrating it can be. But today, It's much easier to retrieve lost data these days, even if you didn't back it up using a data recovery tool. It is possible to recover deleted or corrupted files from various storage devices using data recovery software. Virus assaults, hard drive failures, and other human errors will not hinder the recovery program's ability to restore deleted or lost data.
Since multiple data recovery tools are available in the marketplace, deciding which one is the best professional data recovery software is difficult. However, don't worry; this article covers some of the finest professional data recovery tools to recover lost files. Let's get started!
How Does Data Recovery Software Work
In many situations, you can lose your essential work or personal files. Some of the common ones are:
Virus attack
Hard drive corruption
Accidental deletion
Hard drive formatting
System failure
Software issues
Hardware problems
If you have lost your files due to any of the above reasons, you could recover them using a professional data recovery tool. In most cases, the data recovery application will be granted access to the hard drive's fundamental structure. This application refers to and accesses the file structure elements to retrieve data from a storage device that has been corrupted, provided that some other files do not overwrite the memory. To ease your quest for finding the best data recovery tool, we will cover the top 8 best professional data recovery software in the next section, so keep reading!
Top 8 Best Professional Data Recovery Software
Looking for the best professional data recovery software? The following tools are your best bet:
1. EaseUS Data Recovery Wizard
EaseUS Data Recovery Wizard can recover files that have been mistakenly deleted, formatted, infected with a virus, lost or corrupted on the hard drive, recovered from the recycle bin, recovered from an OS crash, recovered from a lost partition, and recovered from a RAW Partition. Devices such as PCs, laptops, hard drives and USB flash drives, digital cameras, and video players may all be recovered with this software.
Compatibility: It works well with both Windows and Mac. It requires 1GB RAM and 32MB minimum disk space.
Pros:
Bootable adaption
Supports 100+ file formats
Reliable recovery procedure
Low turnaround time
Cons:
Time-consuming scan
Expensive Licensing
Editor's Suggestion
Since it can easily recover the lost files and deep scan your hard drive for lost files, we recommend you go for this professional data recovery tool.
2. Stellar Data Recovery
Stellar Data Recovery is a safe and user-friendly piece of software offered for both Windows and Mac operating systems. You may recover data, images, movies, files, emails, and other materials from internal hard disc drives and any detachable data storage devices with the use of this software.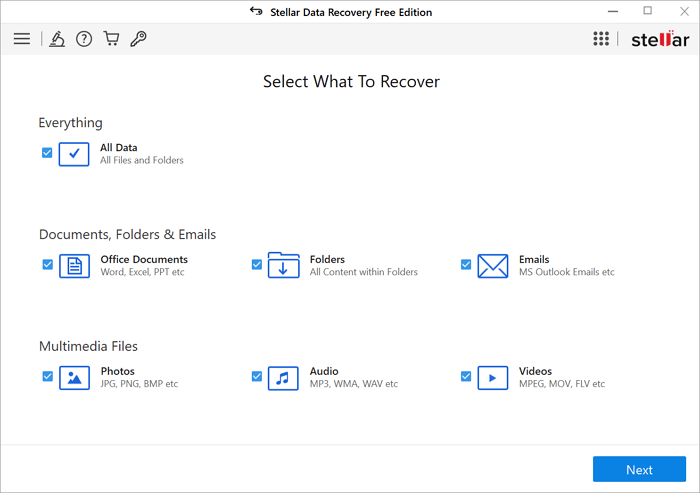 Compatibility: It works well with both macOS and Windows. It requires 1GB RAM and 50MB disk space to operate.
Pros:
Cloning and disk testing
Recover lost files
High-speed scanning
User-friendly interface
Cons:
The free version has limited features
Doesn't support many file formats
Editor's Suggestion:
It is an effective tool for information technology specialists attempting to retrieve deleted data from their respective systems. The good thing is that despite your lack of experience, you will still be able to utilize Stellar Data Recovery.
3. Recuva
Recuva is an easy-to-use data recovery application that is also one of the most economical on our list. Its emphasis is on efficiency and speed, and it can recover any file format. The good thing is that you don't have to install it, making it one of the most adaptable solutions.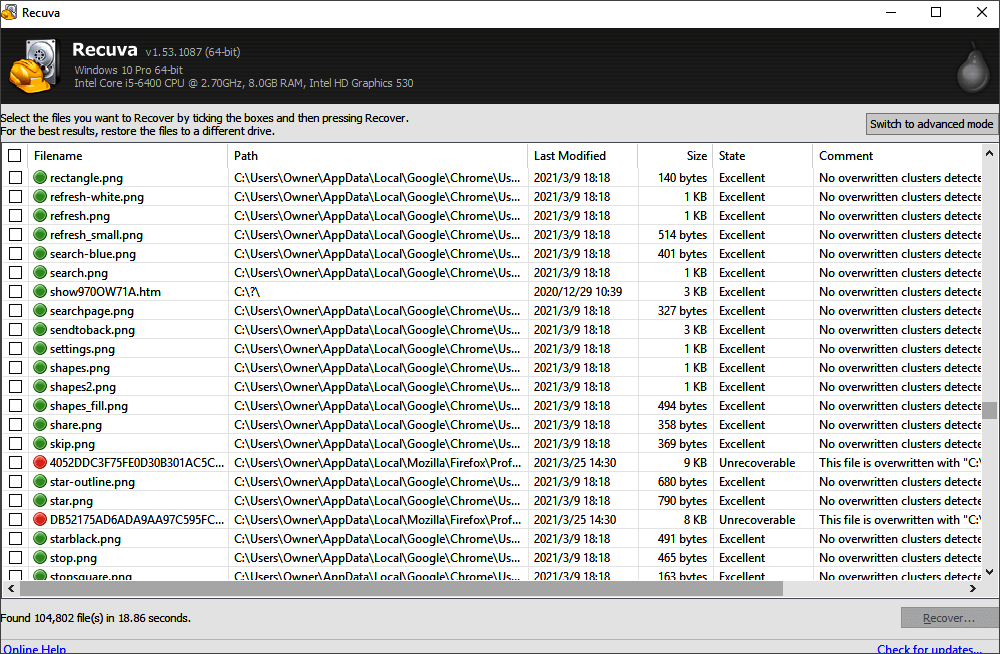 Compatibility: It only works on Windows. It can work on 512MB RAM and 25MB disk space.
Pros:
30 languages support
User-friendly interface
Offers a free plan for newbie
Deletes sensitive files
Cons:
Does not work on Mac
Limited photo recovery options
Editor's suggestion:
Even though it includes multiple complex tools for various forms of data recovery, the installer forces you to install certain useless products. So we suggest that you use the tools listed above first.
4. Disk Drill Recovery
Disk Drill Recovery is exceptional, and it is compatible with both Windows and Mac. It is a tool that can recover data from a wide variety of devices with the assistance of extremely sophisticated scanning algorithms, and it is quite simple to use.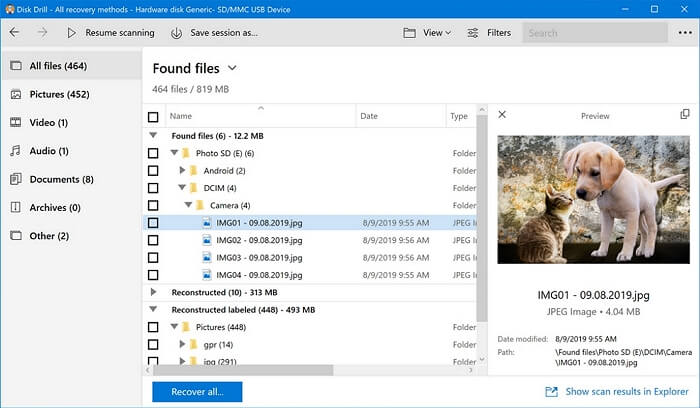 Compatibility: It works for both Windows and Mac computers. It requires 4GB RAM and 250MB of hard disk space.
Pros:
Deep scanning for lost files
Easy to use interface
Free version for newbie users
Supports multiple file formats
Cons:
Slow scanning
Limited customer support
Editor's Suggestion:
The encouraging news is that it is a comprehensive do-it-yourself data recovery app, which indicates that even a novice may use it successfully. Hence, we recommend using this software to recover your lost files.
5. TestDisk
TestDisk is likewise open-source and quite effective. It allows you to recover lost partitions and restore boot ability to discs that previously could not start. In addition to this, it can properly recover data if defective software, human error, or virus assaults occur.
Compatibility: It works well with Windows, macOS, and Linux operating systems.
Pros:
100% clean data recovery
Freeware experience
Cross-platform tool
Online guide for newbie
Cons:
Not reliable
Has no graphical interface
Editor's Suggestion:
Because of the tool's open-source nature, which is one of the reasons why we advocate using it to recover your information, it is well suited for use by IT professionals, small and medium-sized businesses, and freelancers.
6. Data Rescue 6
Data Rescue 6 from Prosoft Engineering is very effective. To aid customers in retrieving billions of pieces of information that have been lost or damaged, Data Rescue 6 draws on 20 years' worth of advancement in the field of data recovery.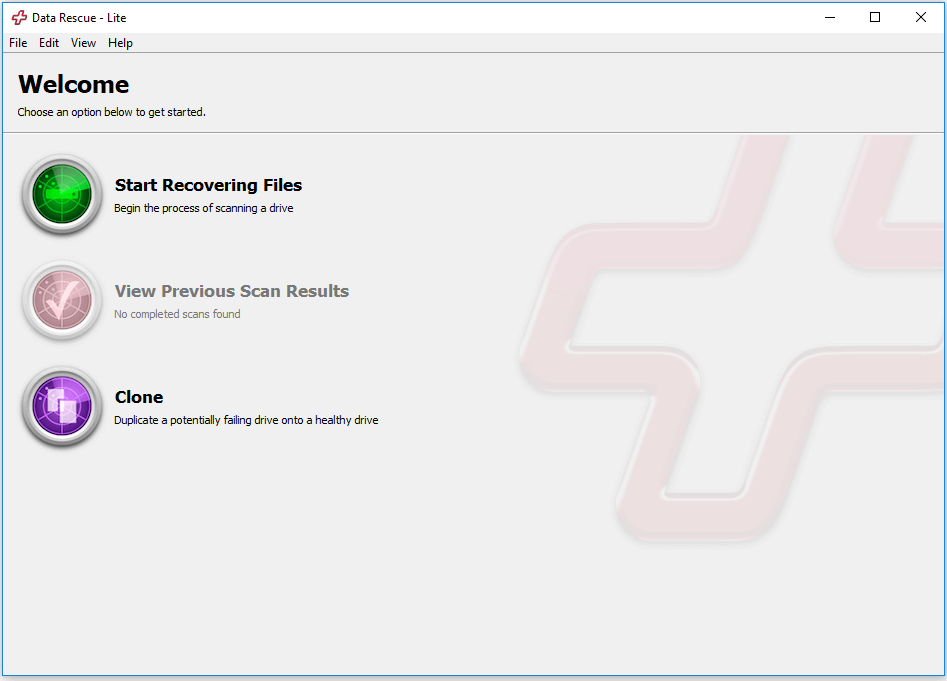 Compatibility: It is compatible with Windows and macOS.
Pros:
Easy to use interface
Duplicates a potentially failing drive
Determines RAID configurations
Cons:
Expensive premium plans
Complicates recovery procedure
Editor's Suggestion:
Since the software is quite expensive, we recommend that you go for the above software before giving it a try.
7. Photo Rec
With the assistance of Photo Rec, a free open-source recovery software, you may be able to regain lost video and audio files, documents, texts, archives, and images. It is notably helpful for recovery connected to a digital camera and yields the best results even in the situation of a damaged or corrupted target system. It is also quite effective for recovering deleted files.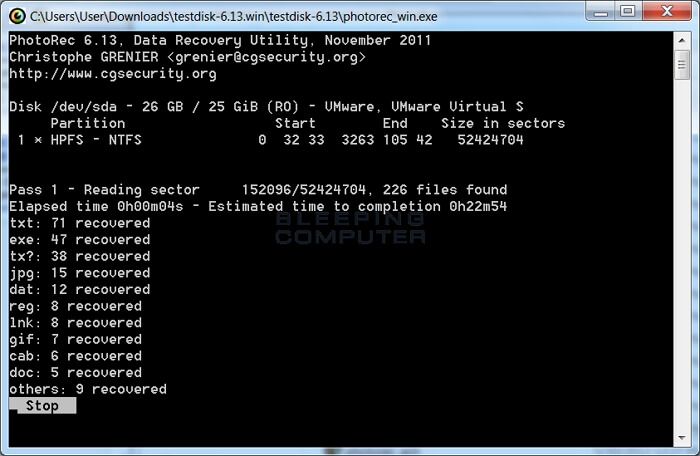 Compatibility: It works well with Windows, macOS, and Linux operating systems.
Pros:
High-speed scanning
Supports 300 file formats
100% clean data recovery
Compatible with major OS
Cons:
No preview mode
Complicated interface for newbie
Editor's Suggestion:
Professional photographers and other creative artists who work with digital cameras and DSLR images will find this application useful. It is also an excellent choice for users on a limited budget, whether they are professionals or individuals.
8. R-Studio
R-Studio is one of the most complete and cutting-edge data recovery tools available today because it incorporates recent data recovery technology innovations. In addition to this, it is straightforward to use, and it is an excellent defense mechanism against the unpredictability of periodic data loss.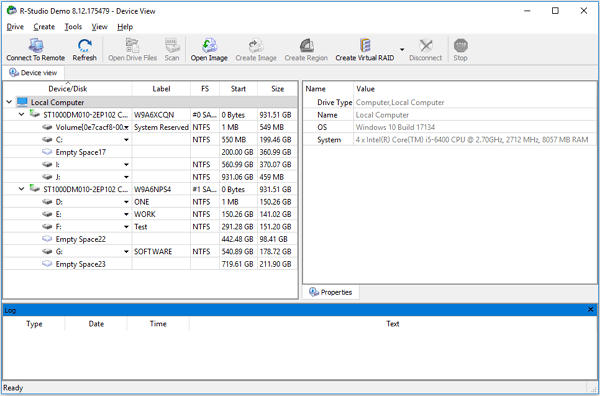 Compatibility: It works well with Linux, Windows, and macOS.
Pros:
The Demo version is available
Recovery files over a network
Cross-platform support
Disk sanitization feature
Cons:
Complicated interface
Does not preview all file formats
Editor's Suggestion:
Since it is very technical and a novice may find it somewhat difficult to use, we suggest that you investigate the alternatives presented first.
Conclusion
Since not all files are important, but some can be expensive to lose, it is good to back up your data every week. However, if you get yourself in a situation where you've lost some critical files, you need a professional data recovery tool. You can find the best professional data recovery software from the tools discussed in this article. Moreover, we recommend using EaseUS Data Recovery Wizard if you want more than just a data recovery tool.
Best Professional Data Recovery Software FAQs
Although the above information has explained the major part, there are still some questions that remain unanswered. Some of the important questions that may get in your mind about professional data recovery software are:
1. Which data recovery software is used by professionals?
Everyone has their requirements that influence their software choosing decision, but EaseUS Data Recovery Wizard, Disk Drill Data Recovery, and Recuva are the most popular tools that the majority of the professionals have used. It has an easy-to-use interface and some useful advanced features, making it better than the others.
2. Is data recovery expensive?
Each professional data recovery software has different features and prices. You need to choose the most suitable tool according to your specific situation, such as the size of the lost data, the size of the disk, the reason for the data loss, and the system version. Therefore, price is not the biggest consideration, you need to choose the most professional software that can recover your data.
3. What are the dangers of data recovery software with crack?
Everything has a price since there is no such thing as free in the virtual world. To protect your computer and the information it contains, you should not use a cracked version of data recovery software. Some of its dangers are:
Virus attacks
Illegal
No updated
Device instability

Cedric Grantham is one of the senior editors of EaseUS who lives and works in Chengdu, China. He mainly writes articles about data recovery tutorials on PC and Mac and how-to tips for partition management. He always keeps an eye on new releases and likes various electronic products.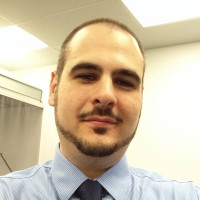 Approved by Evan Galasso 
Evan Galasso is a digital forensics and data recovery engineer with over 10 years of experience in the field. He presents opinions on the current state of storage media, reverse engineering of storage systems and firmware, and electro-mechanical systems of SSDs and HDDs.