
Table of Contents

About the Author

Reviews and Awards
Instagram Posts/Photos/Videos Are Suddenly Gone
User Case: "I have found that some of my posts, photos, and videos on Instagram are gone when I was about to share special moments with my followers and friends. The stories, videos, and photos posted on the Ins are missing without any notification. Has anyone encountered this bug before? I have tried to recover these lost posts in the Instagram app and then find them on both my PC and my phone, but nothing has changed. What else should I do? "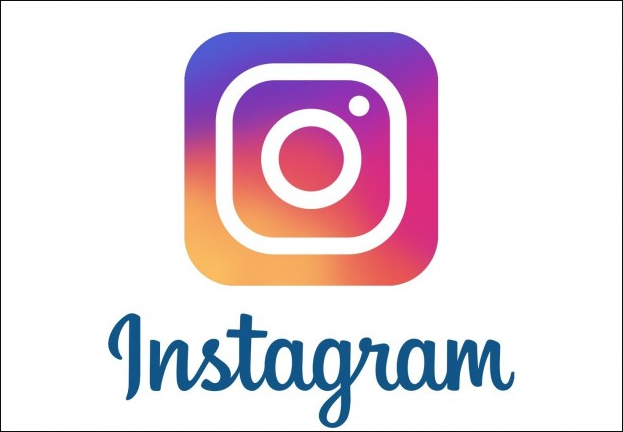 By entering an email address and choosing a username, anyone aged 13 and above is allowed to sign up for an account on Instagram. As a popular social media, it offers a free platform for millions of users to share special moments with their followers and interact with them on PC, iPhone, and Android. However, recently, some people have come across a problem where their posted photos, videos, and even stories disappear from their Instagram.  
There are some common factors that may cause posted Instagram photos, videos and stories deleted or lost.
The account may involve suspicious activities.
There is a dramatic change in posting frequency.
The uploaded posts violate community guidelines.
The Instagram app is not updated to the newest version.
The email address/phone number has not been confirmed.
Five Ways to Recover Deleted Instagram Posts
Here are some commonly used methods that may help recover deleted posts. When you find that the photos, videos, and stories posted on your Instagram are deleted or lost, you can refer to the methods below to deal with such a problem.
1. Wait for a While and Refresh the Interface
This may be the simplest way to deal with the Instagram post-loss issue. If you are sure that the email address and phone number have been verified and the uploaded photos, videos, and other content didn't violate the Instagram posts but they are still deleted, you may just wait for a while and then refresh the interface of the Instagram. 
2. Log Out and Resign In
If photos, videos, and stories have been posted but Instagram just removed them instantly or after a few days, there might be a program bug that caused your posts to be deleted. When you come across this situation, you can try to log out of Instagram and then sign in again. 
3. Stop Using Bots
When you are trying to use a bot or other automation services to like other photos, videos, or stories posted on Instagram, the system may regard your account as a risky one, causing your posts to be deleted or lost. In this situation, you must stop using bots or other automation tools or your account will also be banned.
4. Update the Instagram
If you haven't upgraded your Instagram to the latest version, those stories, photos, and videos will also be erased by it. Some bugs and problems with this app were repaired after it was renovated by the engineer, so it should be more compatible with our device when we use it. Therefore, when your posts are suddenly gone, you need to check whether the application has been upgraded and try to upgrade it if it has not.
5. Restore Deleted Posts Directly From Instagram
Instagram has released the "Recently Deleted" feature, allowing its users to find and recover deleted files from it. All of the deleted stories, videos, and photos will be moved to the "Recently Deleted" folder. Deleted stories that aren't in your archive will remain in the folder for up to 24 hours before being permanently erased, while other posts will remain for 30 days. When you have upgraded your Instagram to the latest version, you can refer to the following guidance to help recover erased posts.
Step 1. Open the Instagram and find "Settings".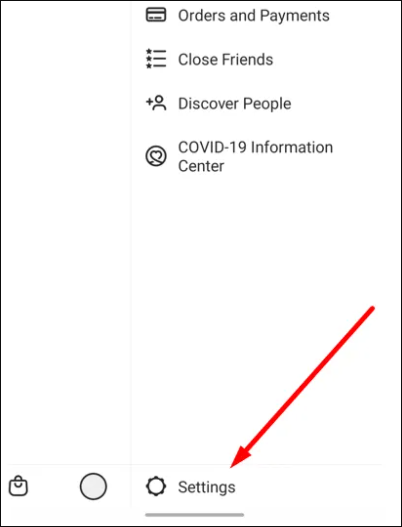 Step 2. Select "Account".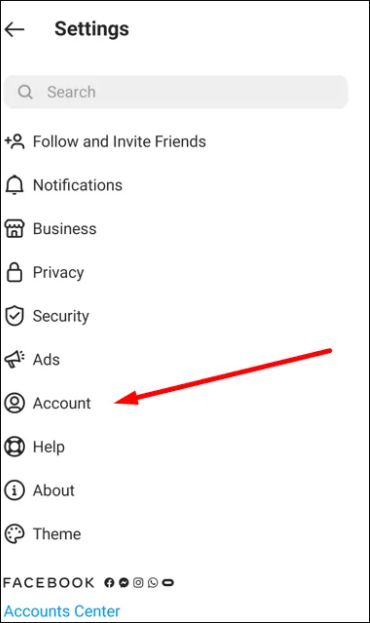 Step 3. Choose "Recently Deleted".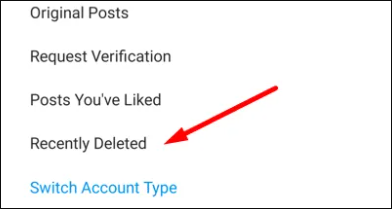 Step 4. Restore deleted posts.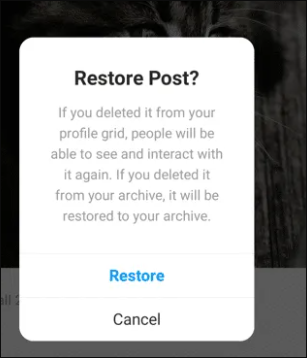 Recover Deleted Instagram Photos/Video from PC, Android, and iPhone
The following are the particular ways to address Instagram post-loss problems on different devices: PC, Android, and iOS.
1. Recover Instagram Photos/Videos from PC
Here is a more efficient way to recover those lost or deleted photos and videos posted on Instagram. If you have downloaded the EaseUS Data Recovery Wizard on your PC, you can use it to easily restore different types of photos and videos.
EaseUS data recovery software functions well on both Windows and Mac. It has been highly praised for its excellent performance in restoring accidentally, mistakenly, and potentially deleted data. One of its highlights is that it allows its users to preview the lost or deleted files, documents, photos, videos, etc., before recovery.
The following step-by-step tutorial offers help in learning how to use it to recover photos, videos, and stories from your Instagram.
Step 1. Open EaseUS Data Recovery Wizard. Find your SD card, camera, or hard drive partition where you deleted or lost pictures, then click "Scan".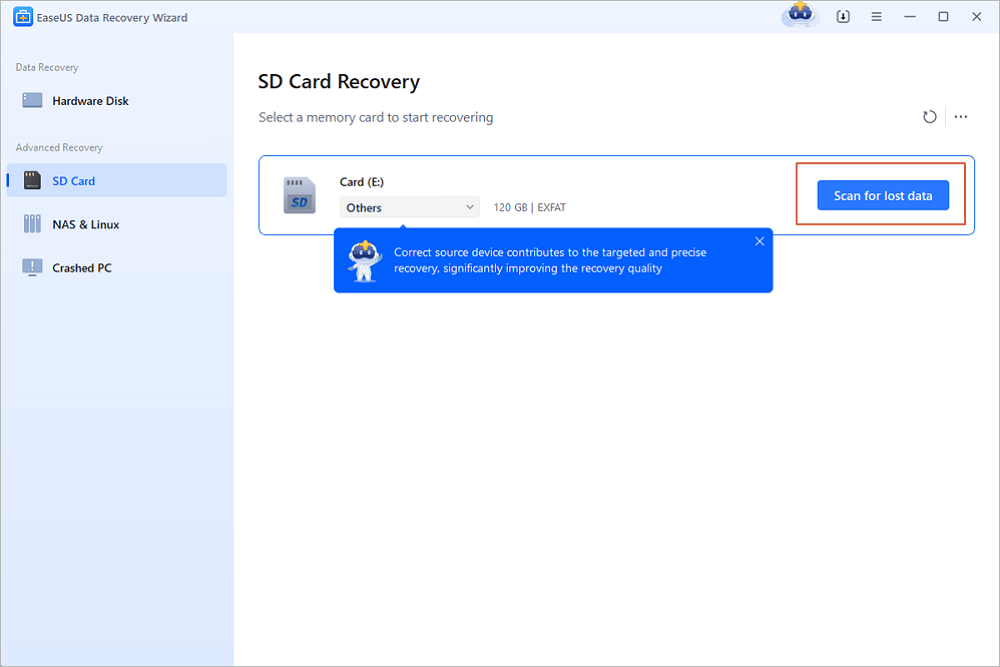 Step 2. After the scanning finishes, choose "Pictures" in the left panel to quickly filter photos.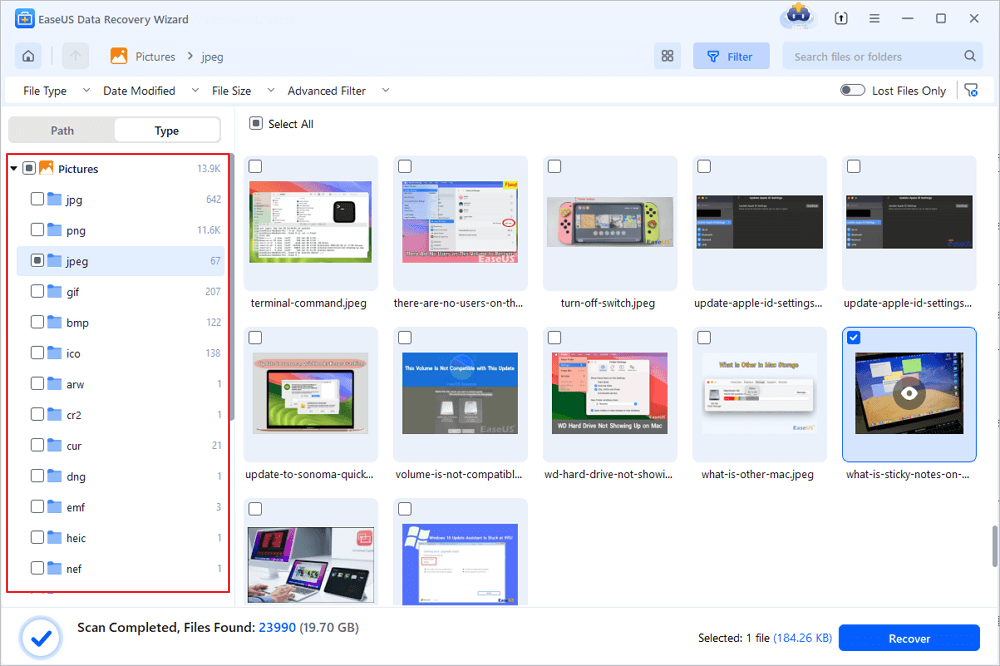 Step 3. You can preview the pictures you want to recover. Then, click "Recover" and choose another location to save the recovered data.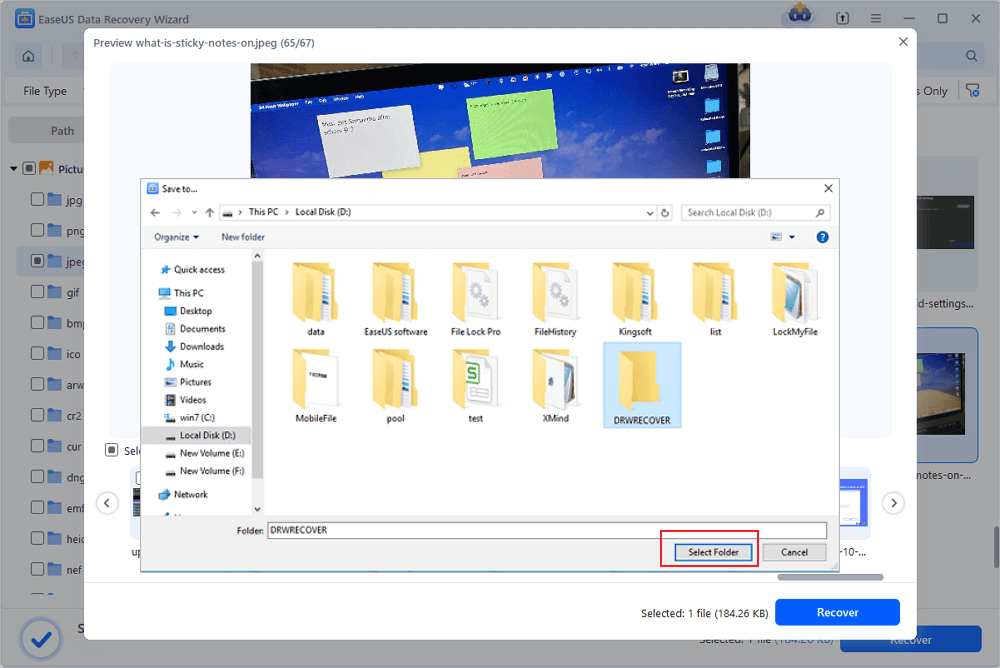 2. Recover Instagram Photos/Videos from Android
If you wish to restore Instagram photos or videos from your Android phone, you can try the following 2 methods. 
Method 1. Try Instagram Archive Feature  
Usually, those deleted posts, photos, and videos may be moved and temporarily stored in the "archive" of Instagram. The following steps, offer help in recovering deleted Instagram posts from the Instagram Archive. 
Step 1. Open Instagram and select "Archive".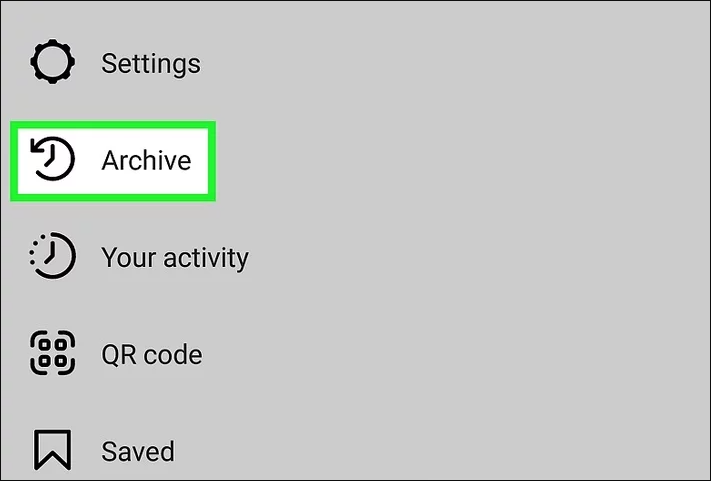 Step 2. Tap "Stories Archive" or "Posts Archive".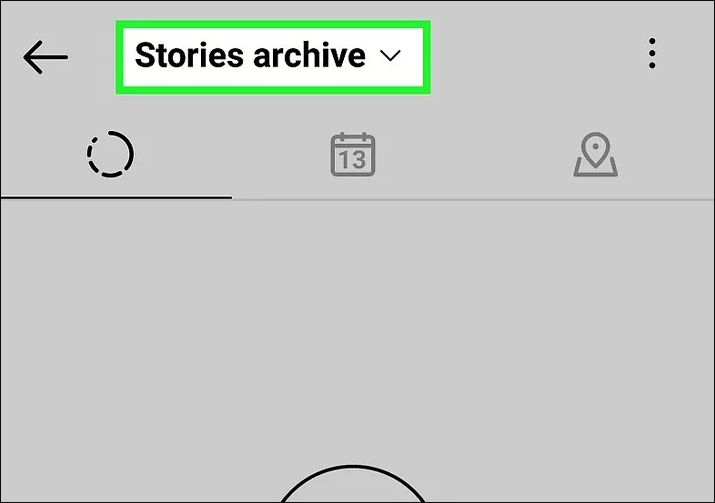 Step 3. Tap an image and then tap the "Three Dots" on the top right corner to choose "Show on file".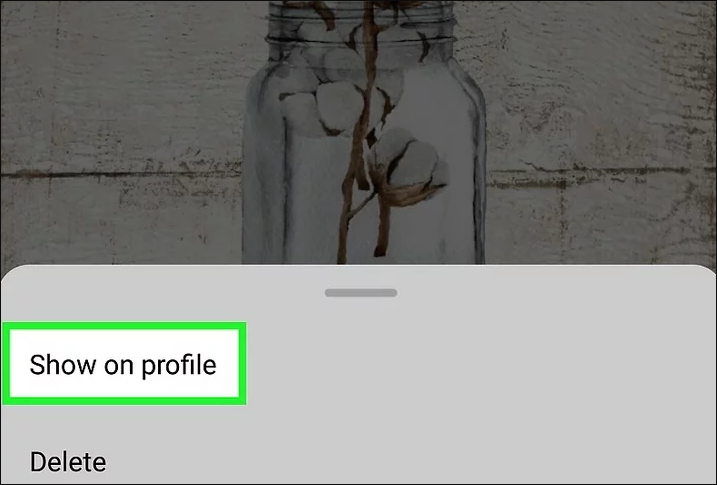 Method 2. Check File Manager on Android
The videos and photos uploaded to the Instagram app can also be found and restored from the File Manager on Android. 
Step 1. Find and open "File Manager" on the Android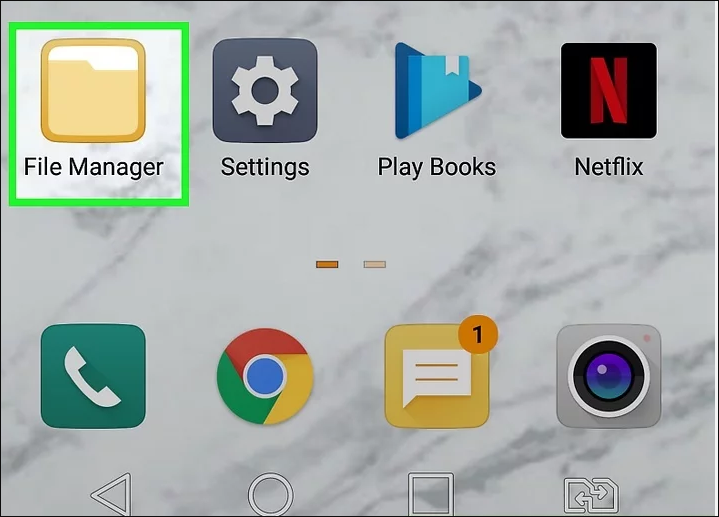 Step 2. Tap Internal Storage > Pictures> Instagram, and then check and restore those lost photos, videos, etc.
3. Recover Instagram Photos/Videos from iOS
Are there any efficient ways to restore Instagram photos and videos from iOS? The answer is yes. Try the three methods below when you wish to recover Instagram photos and videos from your iOS devices.
Method 1. Look In The Gallery Of Your Device
The steps to find deleted photos from the gallery of iPhone are very similar to that of check phone gallery on Android.
Step1. Open "Photos" and then tap "Album".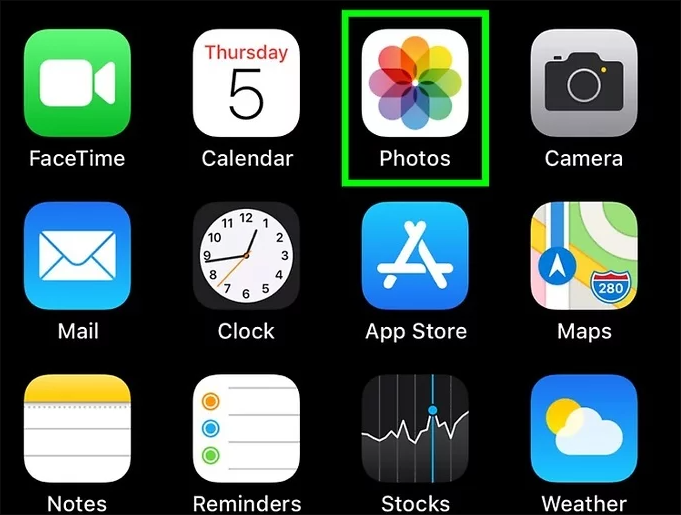 Step 2. Find lost "Instagram" photos on the album.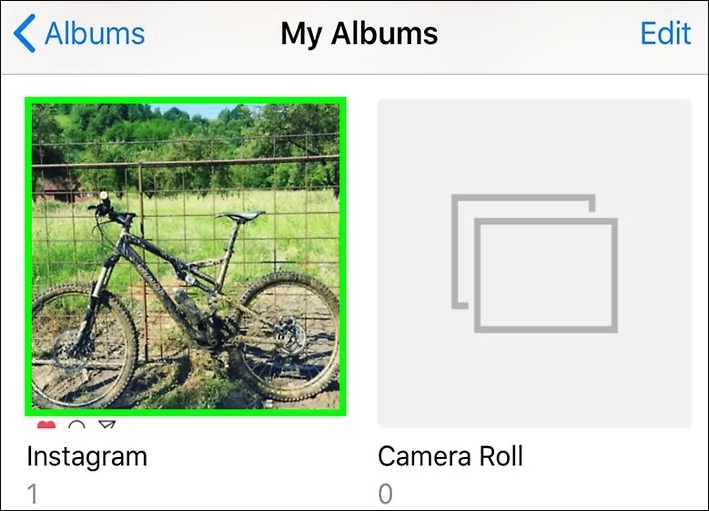 Method 2. Search For The Deleted Photos In File Manager
In Android, we can find the deleted Instagram photos and videos in the File Manager. In iPhone, we can also find those deleted pictures through the Recently Deleted folder in the iOS system.
Step 1. Open "Photos" and find "Recently Deleted folder".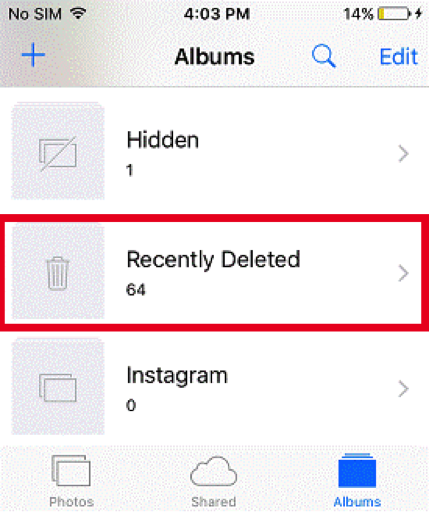 Step 2. Find deleted picture, and click "Restore".
Method 3. Check Google Photos and iCloud
Those shared photos and videos will be captured and backed up by Google Photos automatically, so you can check those pictures and images in Google Photos if you cannot find them in the Instagram folder. 
In addition, for those iOS users, those updated Instagram photos are also likely to be saved in the iCloud. Thus, they can find and restore deleted Instagram photos from the iCloud drive when they find those posts are gone.
FAQs About Instagram Posts Recovery
Some frequently asked questions are listed below for you to learn more information and skills about how to recover Instagram posts. 
1. Are deleted Instagram stories gone forever? 
Deleted Instagram photos, videos, and stories are immediately erased from your account and placed in the Recently Deleted section. Stories that have been deleted but are not in your archive will remain in the folder for up to 24 hours. Other posts, including pictures and videos, will be permanently deleted after 30 days.
2. What happens if you restore a story on Instagram?
People will be able to see and interact with the restored story if it was shared within the past 24 hours or posted to Story Highlights. If the story was deleted from the archive, it will be restored from the archive instead.
3. How to restore deleted stories on Facebook?
Step 1. Launch the Facebook Profile, and then tap "Three Dots" > "Activity Log" > "Manage Activity".
Step 2. Choose the story or photos you wish to recover.
Step 3. Click "Restore" and confirm your choice.
4. How to recover deleted Instagram posts after 30 days? 
Generally, recovering those deleted photos posted on Instagram after 30 days can be pretty hard. However, you can try to find and restore those posts on Google Photos. If those photos and videos are still invisible after you have checked your Google Photos, it is recommended that you use Ease US Data Recovery Wizard. 
Conclusion
Sharing special moments with followers and friends on Instagram is fun, but it can also be annoying if you find that the photos, videos, and stories are suddenly gone. When you have encountered such a problem, you can try to use the methods mentioned above. If you have downloaded EaseUS data recovery software on your PC, things will get easier when you wish to restore lost data, such as photos, videos, files, documents, etc.

Brithny is a technology enthusiast, aiming to make readers' tech life easy and enjoyable. She loves exploring new technologies and writing technical how-to tips. On her spare time, she loves sharing things about her favorite singer - Taylor Swift on her Facebook or Twitter.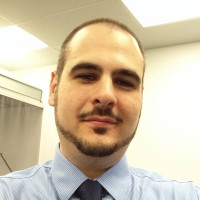 Approved by Evan Galasso 
Evan Galasso is a digital forensics and data recovery engineer with over 10 years of experience in the field. He presents opinions on the current state of storage media, reverse engineering of storage systems and firmware, and electro-mechanical systems of SSDs and HDDs.
EaseUS Data Recovery Wizard is a powerful system recovery software, designed to enable you to recover files you've deleted accidentally, potentially lost to malware or an entire hard drive partition.

 Read More

EaseUS Data Recovery Wizard is the best we have seen. It's far from perfect, partly because today's advanced disk technology makes data-recovery more difficult than it was with the simpler technology of the past.

 Read More

EaseUS Data Recovery Wizard Pro has a reputation as one of the best data recovery software programs on the market. It comes with a selection of advanced features, including partition recovery, formatted drive restoration, and corrupted file repair.

 Read More