See What Old Stuff Can Be Restored from Your Original Myspace.com
We're all happy to be informed that Myspace had been completely rebuilt, and lots of our old stuff appear again on a new Myspace.com website. Can't wait to view your old photos, messages, friends' comments and blogs? Don't get so hurry. As a matter of fact, not all the history data had been moved over to the new Myspace account.
Following categories are the exact data from your original myspace.com website, which have been transferred to your new account.
You can find old Myspace photos under the Mixes section of your profile. Click on each Mix to edit and see more images.
All videos will be transferred from classic to new and put under your video library. You can also make changes to your videos by visiting Upload.
To view Playlists, go to your settings page and select Pics and Playlists, from there select Transfer Playlists.
After transferring Playlists from classic to new, music will live in the Mixes section of your profile. You can manage music from the upload > music page.
You can export your old blogs by visiting settings page.
In the connections section, you can find the friends list.
What about messages? Unfortunately, copies of private messages on Myspace prior to June 2013 are no longer available and can not be retrieved.
New Myspace Photo and Videos Recovery
Most of your stuff from original Myspace account will return once you use Myspace again, except the messages. Here we do you an extra help if some of you lose photos and videos on your currently using Myspace account.
We don't mean Myspace photo and video recovery from the website, but the place where the uploaded images and videos were taken and stored, for example, digital camera, memory SD card, USB flash drive, computer hard drive and other storage devices. Once you deleted the items from Myspace, use data recovery program to find them back.
EaseUS Data Recovery Wizard, as the best free recovery software, provides 3-step Myspace photo and video recovery from all types of storage drives. Just connect the drive to a computer running the software, you can easily bring back the loss.
Step 1. Launch EaseUS data recovery software, select the disk where you want to recover Myspace data and click "Scan" to search for all the lost and existing files.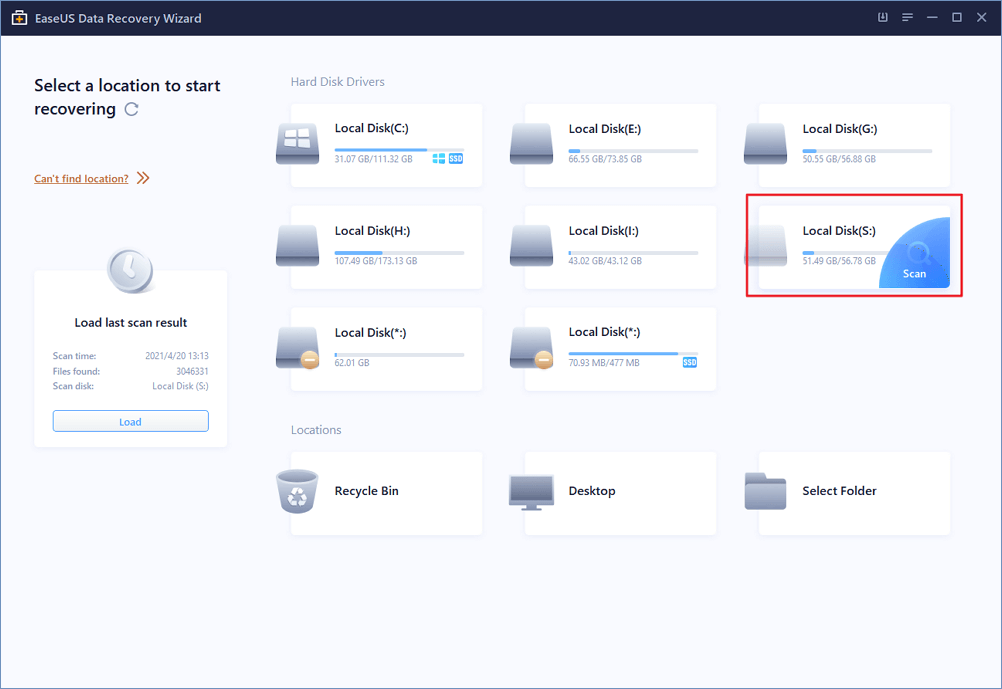 Step 2. A quick scan will start first. After it completed, a deep scan will automatically launch in order to find more files.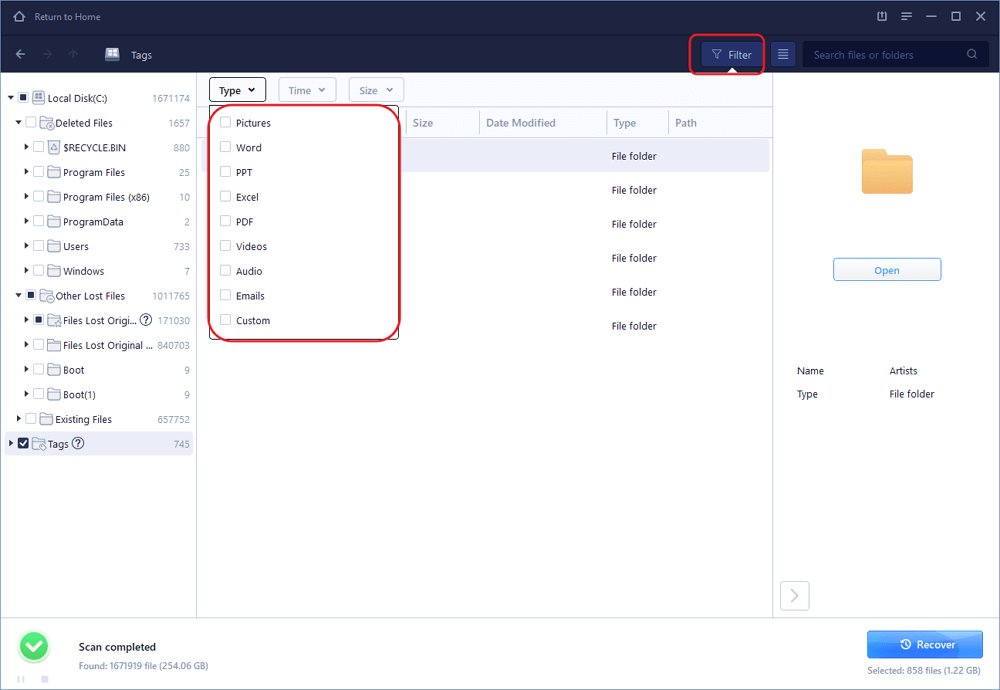 Step 3. After the scan, preview lost data like photos, documents, etc and choose those you want. Finally, click "Recover" button to retrieve them back. Here, you'd better save all the recovered files on a different drive or device in case of data recovery failure.