Can I undelete lost photos or messages from Instagram?
"Is there a way to see deleted Instagram photos or messages? I was editing an Instagram photo on my phone, trying to upload to my Instagram and share with my friend. Several useless ad messages were sent and appeared on my phone. After deleting those messages, I planed to continue edit the photo.
But it seemed that quite a lot Instagram photos were gone. I deleted some Instagram photos by mistake. Now I wanna know is there a way to see the deleted photos in Instagram or restore on my phone?"
"Is it possible to restore removed Instagram messages on phone? I cleaned up my phone with cellphone cleaning tool to clear useless cookies and files. Yesterday, I ran the cleaning app on my phone to free up space. I didn't check what files were about to be cleared and directly tabbed on 'Clean Now'. Later when I opened Instagram, I realized that all my Instagram saved photos and messages were all removed.
I use iPhone 11. And how can I get the photos and messages back in Instagram?"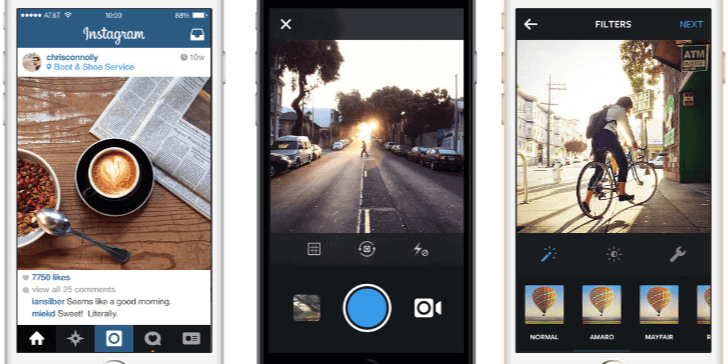 If such a problem happens to you, don't be panic. Here you got two steps to get your problem solved:
1. Stop using your cellphone immediately; 2. Follow next two methods to undelete Instagram photos/messages right now.
Method 1. See and restore deleted Instagram photos and messages in album on iPhone
Go to Photos on your iPhone or iDevice;
Select the album called Instagram;
Click on Instagram album and open it;
Then you'll see all photos and videos in the album;
From here, you can re-upload any of these images and videos that you may have accidentally deleted from Instagram.
If you don't find any tracks of your lost Instagram photos, you can follow Method 2 to undeleted Instagram photos.
Method 2. Undelete Instagram photos by iOS data recovery software
If you don't see any Instagram photos in the album, you may try a professional iOS data recovery software for help. EaseUS MobiSaver is designed to help undelete lost or deleted photos, messages, videos, or other files on iPhone, iPad or iPod touch with ease. You may apply this software to undelete Instagram photos with below steps now:
1. Connect iPhone or iDevice with PC and launch EaseUS MobiSaver on it;
Choose recovery mode - "Recover from iOS Device" and click Scan.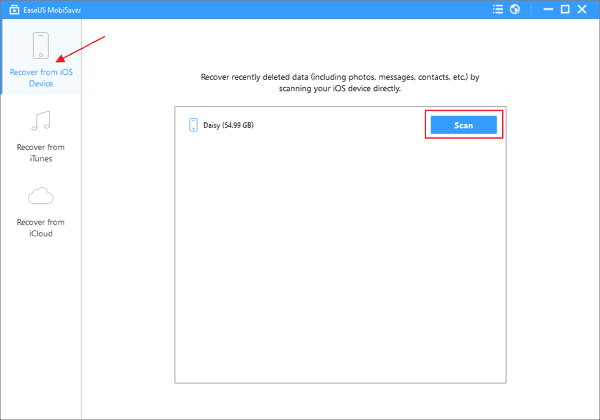 2. Scan iPhone and find lost Instagram photos.
EaseUS Mobisaver will automatically scan iPhone and find present data and all lost Instagram photos for you.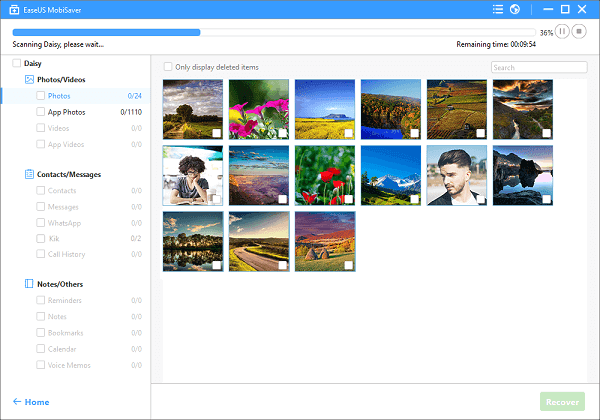 3. Preview (See) and restore lost Instagram photos on iPhone.
You can choose the lost data such as Instagram photos and click Recover to save those data to a safe spot in on PC.
Now you can get all lost Instagram photos and messages restored with the above steps. If you are an Android user, don't worry. You can also undelete Instagram photos, videos with ease now with an Android data recovery software - EaseUS MobiSaver for Android. Of course, Method 1 also works for you to find or see lost or some deleted photos/messages from Instagram album.
Instagram album.