Top 5 Ways to Repair Corrupted Hard Disk (Quick Navigation)
Hard drive corruption is a common issue for Windows 10/8/7 users. Today, we are going to walk you through the solutions on how to fix a corrupted hard drive. Here is the overview of these HDD repair solutions. 
| Workable Solutions | Step-by-step Troubleshooting |
| --- | --- |
| Recover Data from Hard Drive First | To avoid data loss during disk repair, you should recover important data from the hard drive at first...Full steps |
| Fix 1. Seek Help from Experts | You can ask for help from EaseUS's technical support team. They provide 1 on 1 remote assistance service...Full steps |
| Fix 2. Run Antivirus Scan | Download and run Norton Power Eraser. If a new version is available, Norton Power Eraser will...Full steps |
| Fix 3. Repair Hard Drive Using CMD | Next to the Windows Start menu, in the "Search Windows" box, type cmd. On the search result...Full steps |
| Fix 4. Try Hard Drive Repair Software | Download EaseUS CleanGenius for Free and install it. Open the software and select the "File showing"...Full steps |
| Fix 5. Update the Disk Driver | Right-click on "This PC"/"My Computer" and choose "Properties". In the taskbar on the left...Full steps |
What Causes a Hard Drive to Go Corrupt (Corrupted HDD Signs)
Sometimes, your internal hard drive or external hard drive can get damaged and become unrecognizable or inaccessible in Windows 10/8/7. Generally, hard drive corruption is caused by the following things:
Power supply and connection errors
Virus issues
File system errors
Software/hardware issues
Physical damage
At the same time, you may receive these error messages like "X:\ is not accessible. The file or directory is corrupted and unreadable"; The hard drive becomes RAW and prompts a "disk needs to be formatted" error.
Whether it is an internal hard disk or an external hard drive, there are solutions to repair a corrupted hard disk. The most straightforward way to fix a corrupt hard disk is by formatting it, which will cause data loss. If you'd prefer not to lose your data, we will explain a few practical ways to fix corrupted hard drives without formatting them in this post.
First Thing to Do: Recover Data from Corrupted Hard Drive
Since it is easy to lose data during disk repair, if you have important data saved on the corrupted hard drive, you should recover your lost data at first. EaseUS Data Recovery Wizard is a professional file recovery tool to help you recover data from formatted, corrupted and even inaccessible hard drives. 
EaseUS Hard Drive Recovery Software
Recover lost pictures, documents, videos, documents, and emails from the corrupted hard drive.
Recovers data from RAW drive/partition in HDD, USB flash drive, pen drive, and SD card.
Recover data from a formatted hard drive and external hard drive within a short time.
To use this tool, download the tool and then follow the following steps to recover your data.
Step 1. Scan the hard drive partition
Select the drive on your hard disk where you lost or deleted files. Click "Scan" and let EaseUS data recovery software scan for all lost data and files on the selected drive.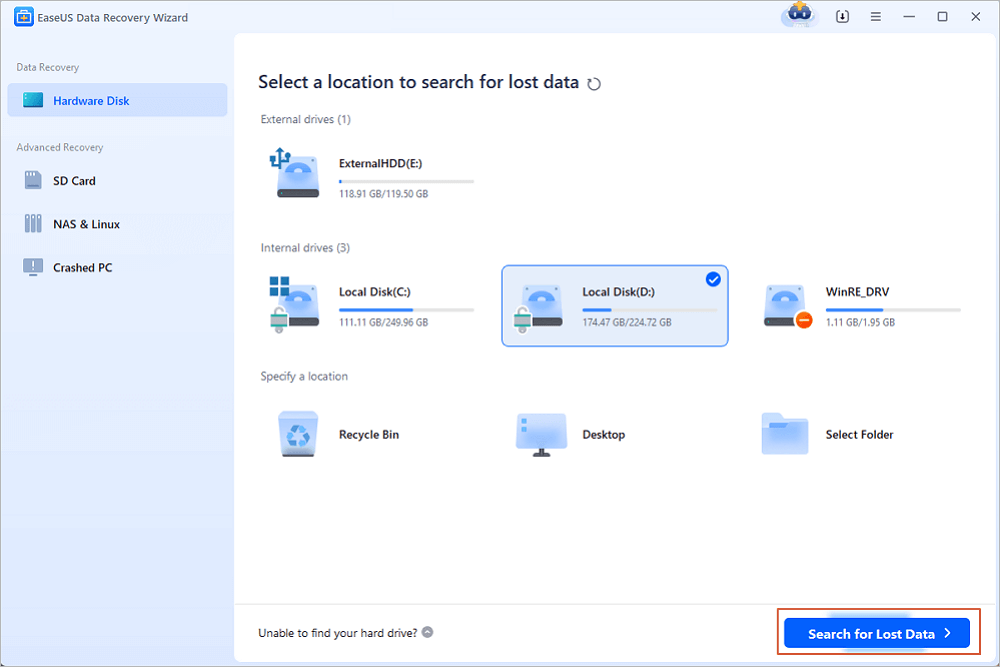 Step 2. Check the results
When the scan completes, you can apply the "Filter" feature or click the "Search files or folders" option to find the lost files on the hard drive.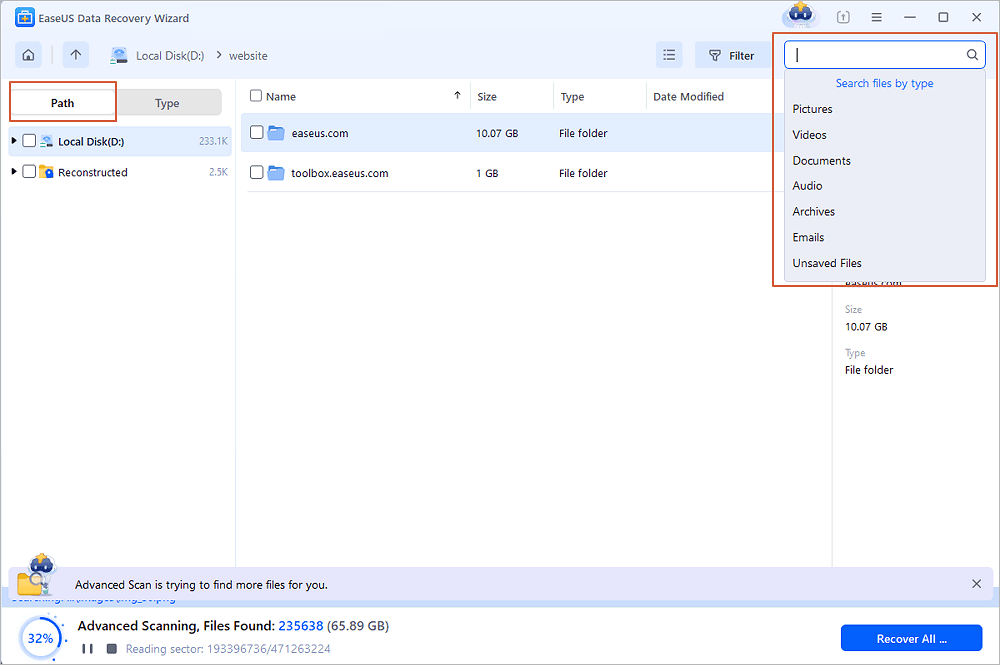 Step 3. Restore lost hard drive data
Select wanted files that you lost on the drive and click "Recover" to save them to another location.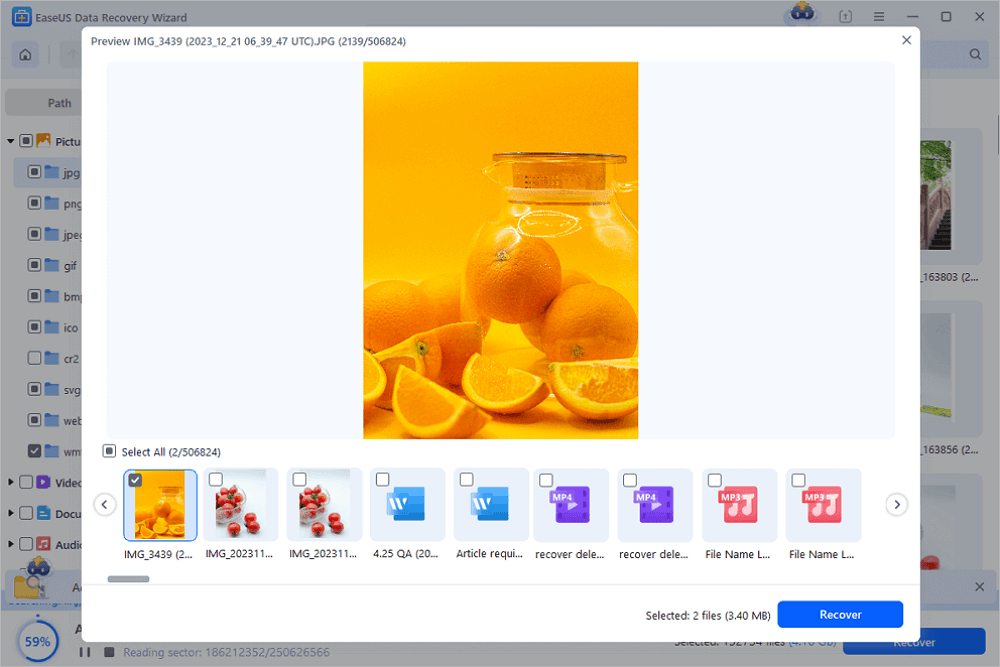 Now that you've got back the crucial data, you can follow the solutions here to fix the damaged hard drive.
How to Repair Corrupted Hard Disk Without Formatting (6 Ways)
Whether it is an internal hard disk or an external hard drive, you can find solutions to repair a corrupted hard disk. The most direct way to fix a corrupt hard disk is formatting the HDD, which will cause data loss. In this post, we will explain 6 practical ways to fix corrupted hard drive without formatting.
Solution 1. Repair Corrupted Hard Disk with Experts (100% Working)
Here comes the most reliable and powerful hard disk repair service that helps you to repair corrupted SanDisk, Kingston, Seagate, or Western Digital hard disks with ease. Contact our experts and repair the damaged hard disks.
EaseUS Disk Repair and Recovery Services
Click here to contact our experts for a free evaluation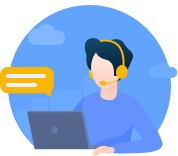 Consult with EaseUS data recovery experts for one-on-one manual recovery service. We could offer the following services after a FREE diagnosis.
Fix HDD, SSD, external hard drive, USB flash drive errors, and restore data from all RAID levels
Recover lost partition that cannot be restored by data recovery software
Fix disks that cannot be read or accessed because of bad sectors
Fix disks that become GPT protected partitions
Wipe data, unformat hard drive, Install/uninstall software or driver, etc.
Solution 2. Check and Repair Disk to Fix Corrupted Hard Drive with Antivirus Software
Viruses and malware can lead to hard drive corruption. Connect the hard drive to a Windows PC and use a reliable antivirus/malware tool to scan the drive or the system. To get rid of this problem, you can turn to Windows Defender or some reputable third-party antivirus software. Here is an example of using Norton to remove a virus.
Step 1. Download and run Norton Power Eraser. If a new version is available, Norton Power Eraser will check and download it.
Step 2. In the "Norton Power Eraser" window, click the "Scan for Risks" option.
Step 3. Wait for the tool to remove any risks from your system.
Step 4. After successfully removing any potential risks, click "Finish".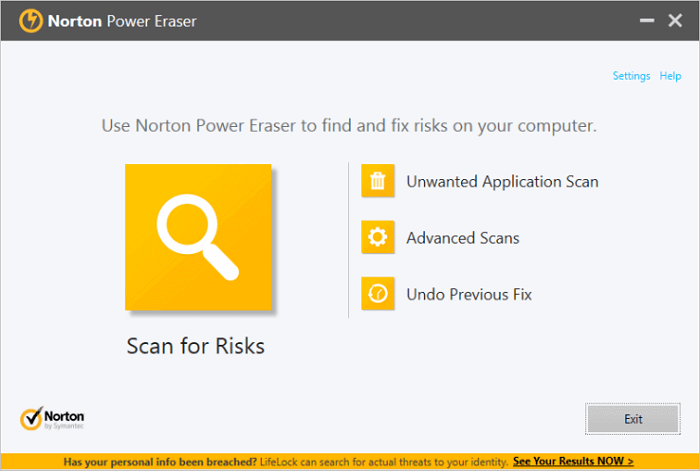 Solution 3. How to Repair Corrupted Hard Disk Using CMD
When a hard drive's file system gets corrupt and you can't access the hard disk, you can run a CHKDSK scan to repair the corrupt hard drive without formatting it.
The CHKDSK command checks the file system and the file system metadata of a volume for logical and physical errors. If used without parameters, CHKDSK displays only the volume's status and does not fix any errors. When used with the /f, /r, /x, or /b parameters, it fixes errors on the volume.

CHKDSK Not Working in Windows 10/8/7?
CHKDSK is not working on your Windows computer? The reliable and free CHKDSK alternative method is available here to fix the CHKDSK not working issue with ease.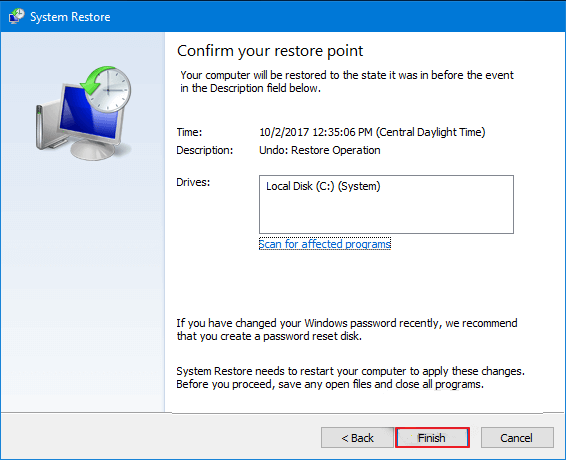 To give you some brief info, the "/f" parameter in CHKDSK fixes any errors that are found. The "/r" parameter asks the command to locate bad sectors on the drive. The "/x" parameter forces the drive to dismount before the process starts.
Step 1. Next to the Windows Start menu, in the "Search Windows" box, type cmd.
Step 2. In the search results, right-click on the "Command Prompt" and select "Run as administrator".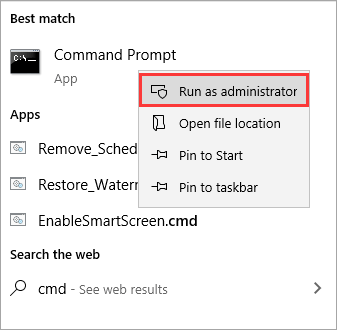 Step 3. Type the command: chkdsk E: /f /r /x in the Command Prompt window and press Enter. In the command, replace E with your drive letter.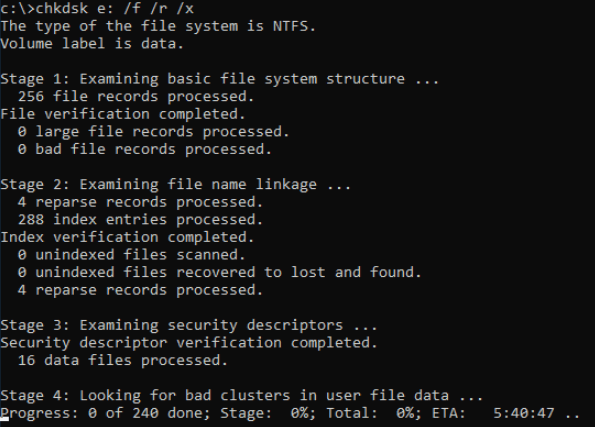 Solution 4. Try File System Repair Software to Fix Damaged Hard Disk
EaseUS CleanGenius is a user-friendly computer fixing tool that is both safe and lightweight. It's a perfect alternative to CHKDSK command. Use this one-click tool to fix the damaged file system easily.
Step 1. DOWNLOAD EaseUS CleanGenius on your computer and complete the installation.
Step 2. Run the software. Click "Optimization", and then choose "File Showing" .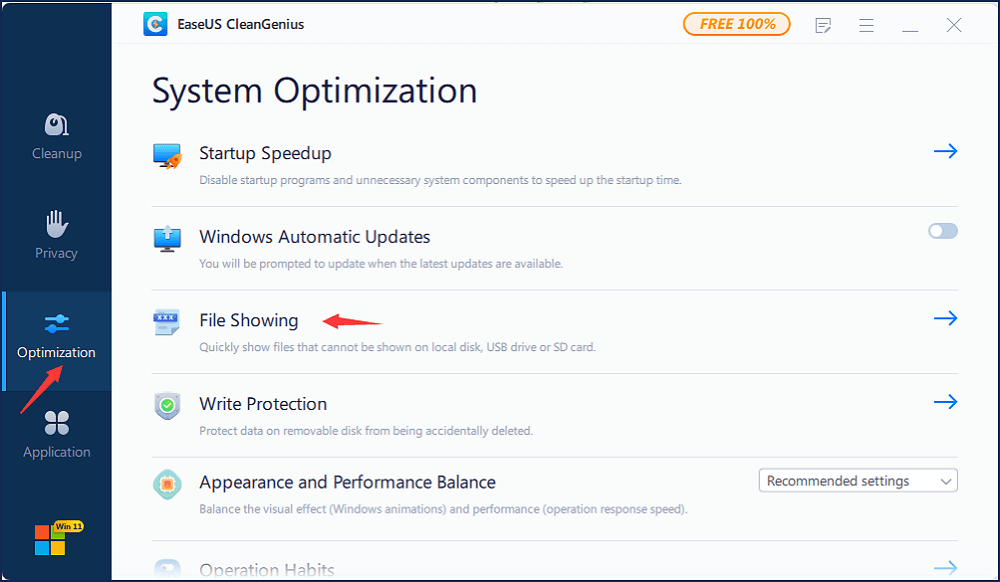 Step 3. Select the drive with a corrupted file system. Tick the "Check and fix file system error" option and click "Execute".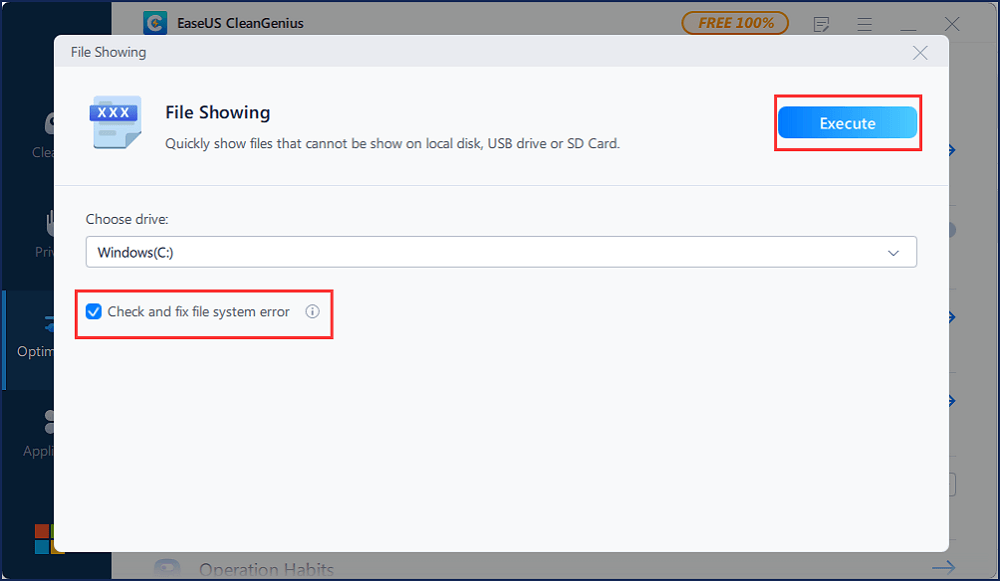 Step 4. Wait the tool performs the repairing task. After that, click the "here" button to check the drive.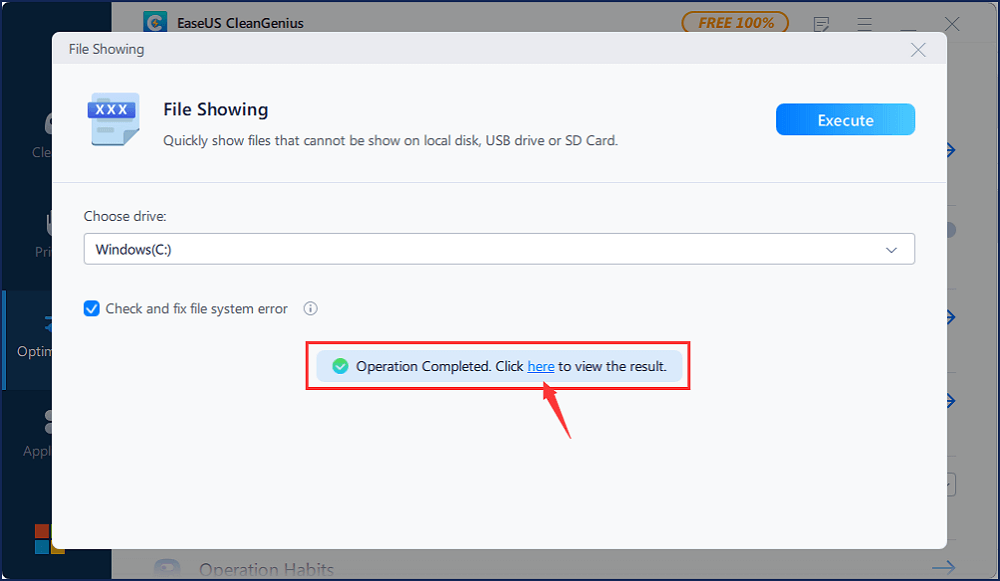 Solution 5. Update the Disk Driver to Fix Corrupted Hard Drive Without Formatting
If a driver issue causes the hard drive corruption, you need to update the disk driver. There might be some issues with the device driver installed on your PC. Follow these steps to update the driver:
Step 1. Right-click on This PC or My Computer and select Properties.
Step 2. On the left panel, click Device Manager to open the Device Manager. Expand Universal Serial Bus controllers and you'll see a yellow exclamation mark if your disk driver is out of date.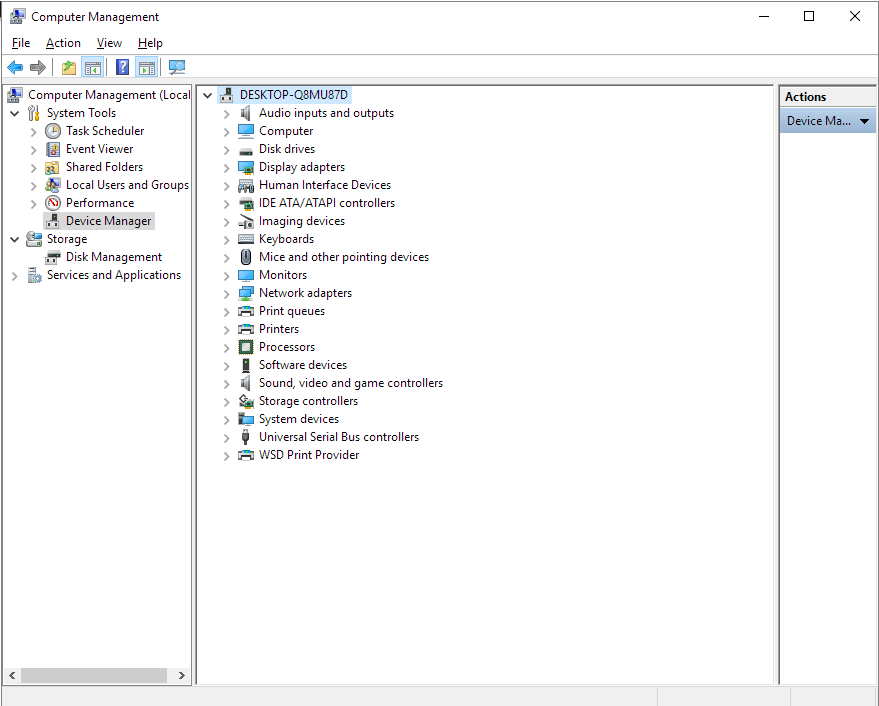 Step 3. Right-click your drive and choose "Update driver".
Step 4. Select "Search automatically for updated driver software..."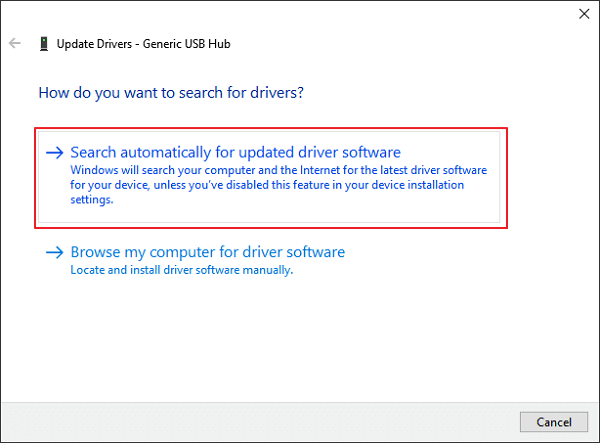 Bonus Tips: How to Prevent Hard Drive Corruption Effectively
Repairing a hard drive is a difficult task, even for the experts. A couple of ways to protect your hard drive from corruption are by safely removing external drives before unplugging and making a regular backup.
To do the latter, you can use a tool like EaseUS backup and recovery software. It helps back up important data from your hard drives. To use this tool:
Step 1. For the first time you use EaseUS Todo Backup to back up files, click Create backup on the home screen and then mouse click the big question mark to select backup contents.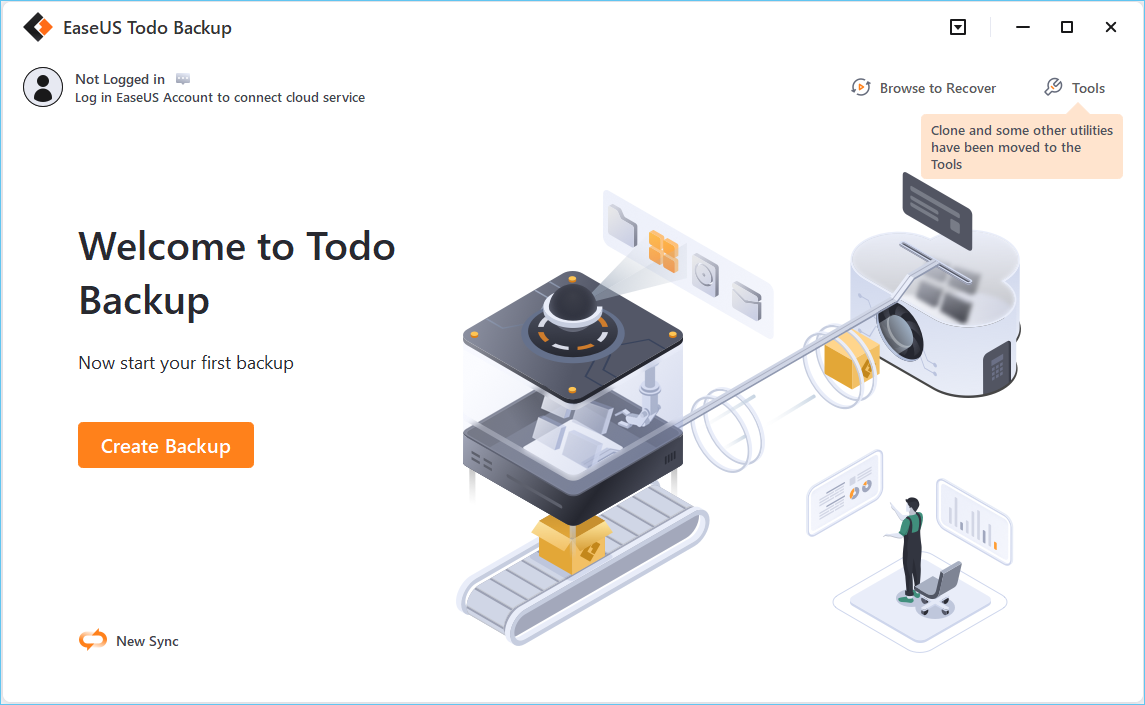 Step 2. Since you're going to back up files and folders on your computer, go on with the "File" backup mode, where you can select pictures, videos, documents and all other types of files to back up.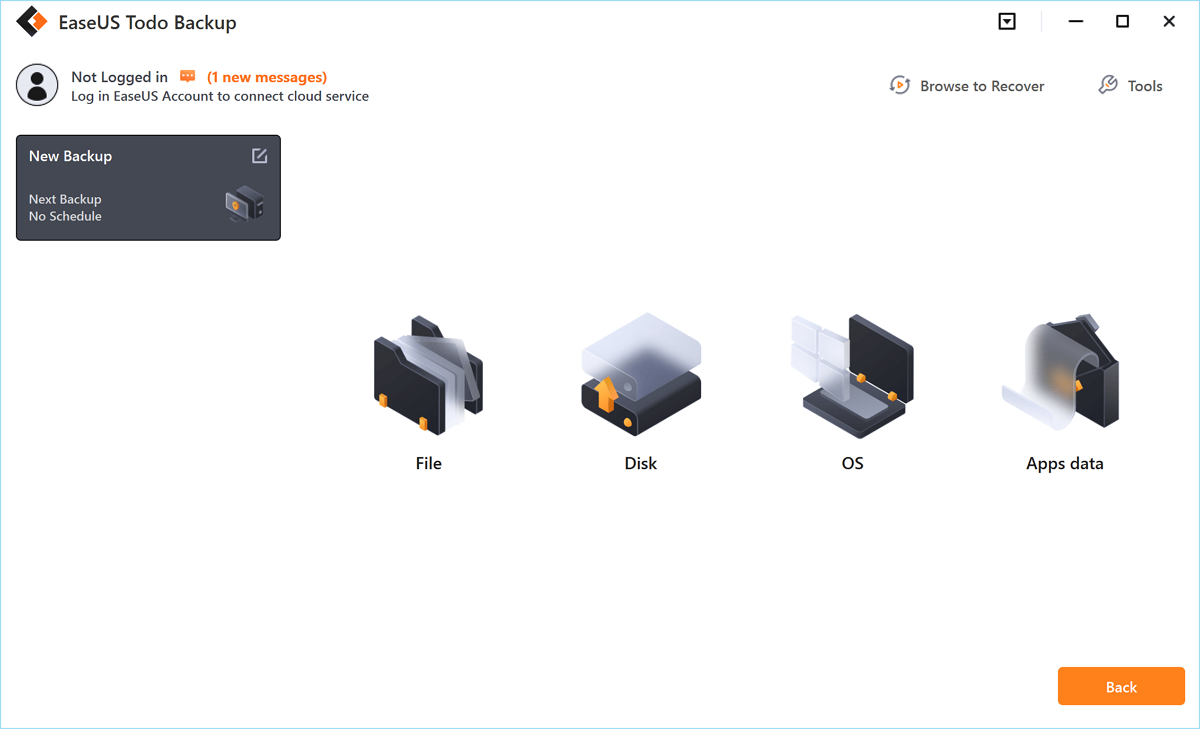 Step 3. Follow the paths to locate the files, folders or directories you want to back up, select them all and click "OK".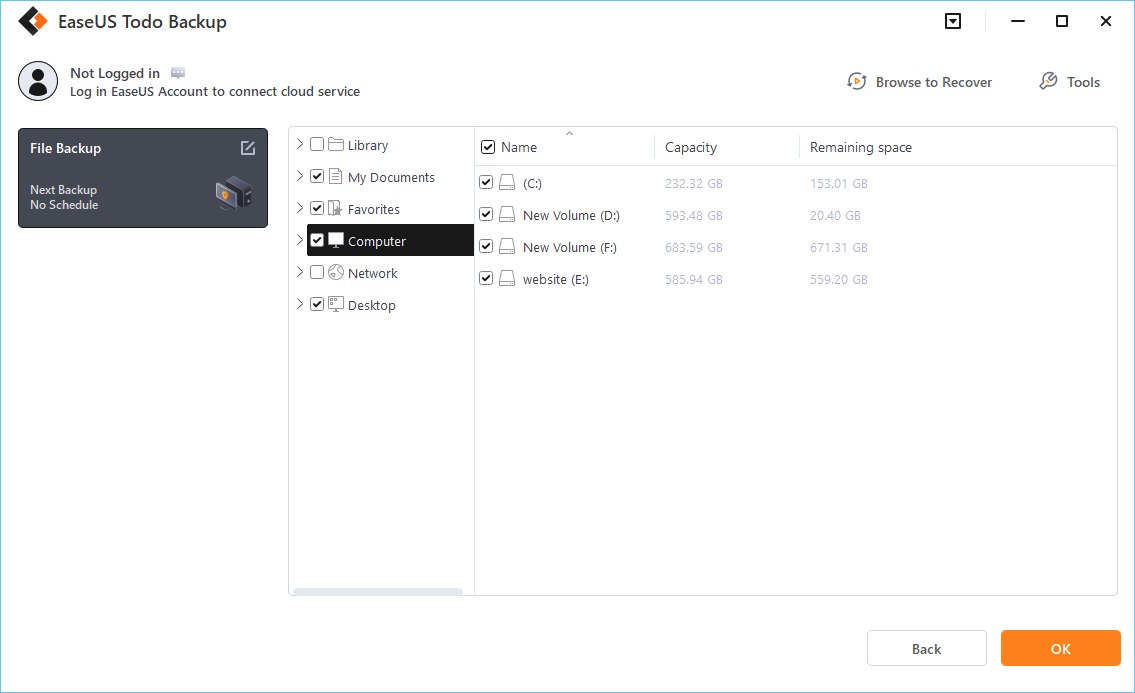 Step 4. Now you need to select a backup location to save and retain the backup.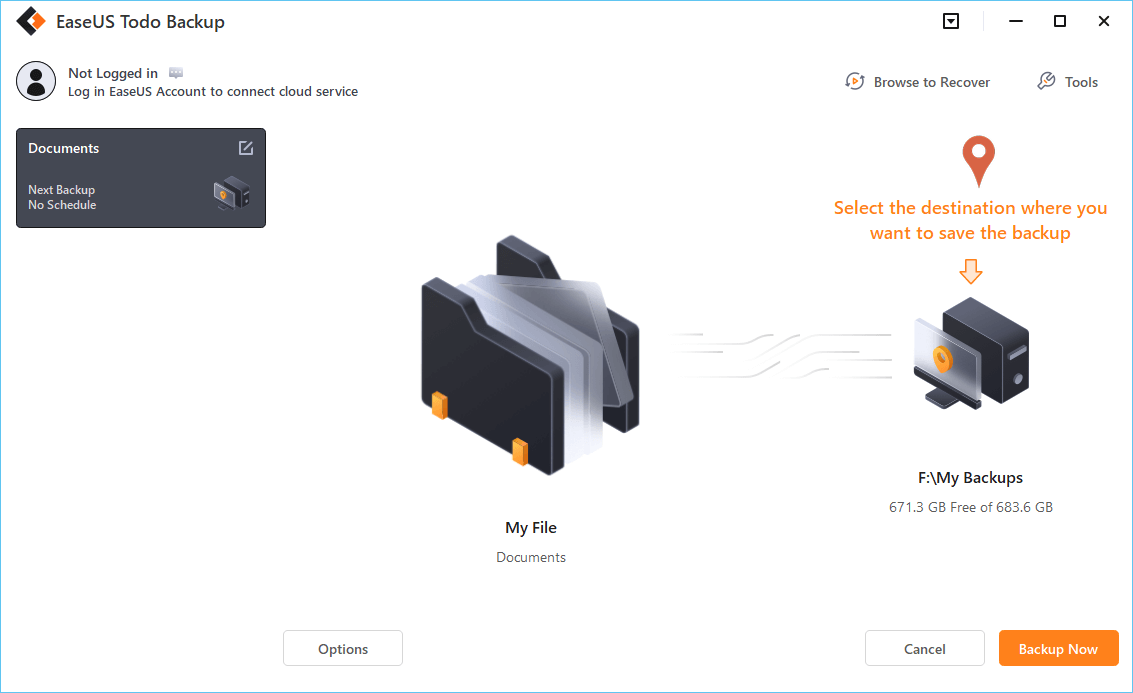 Step 5. EaseUS Todo Backup allows users to save the backup files to every device that is handy for you, like a local hard drive, external USB drive, SD card, network drive, or a NAS drive, plus a cloud drive of the EaseUS brand. We personally recommend users to choose the cloud drive prior to a physical drive to save important backups due to the greater accessibility, flexibility and safety.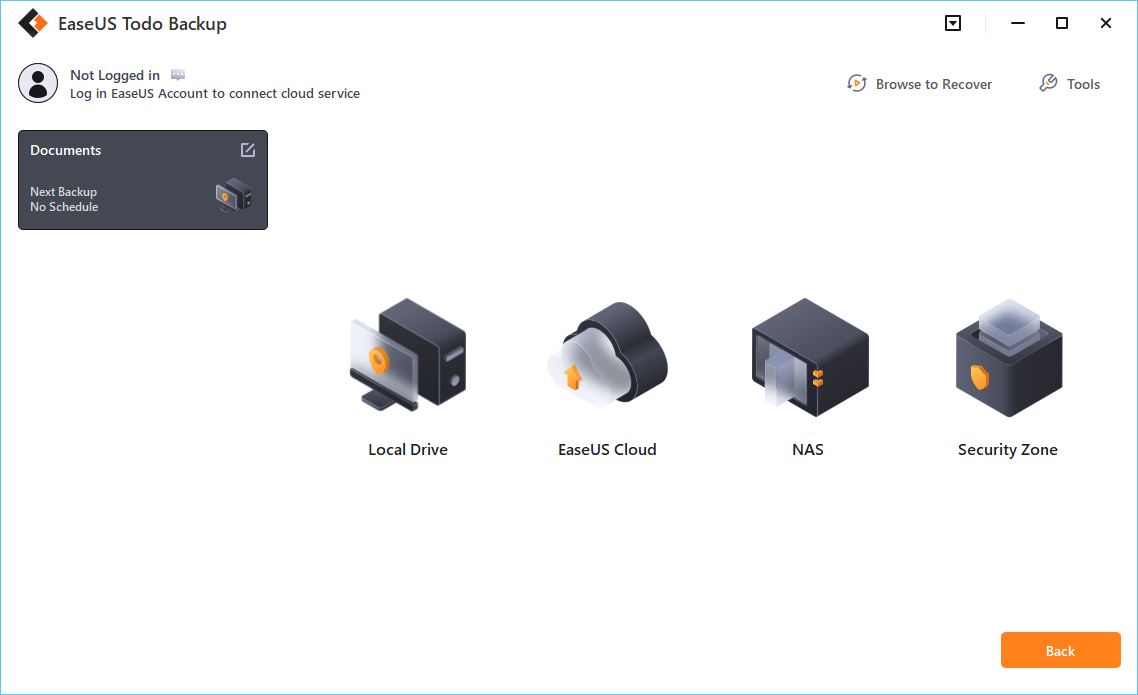 To be able to access to EaseUS cloud, all you need is an email registration and login.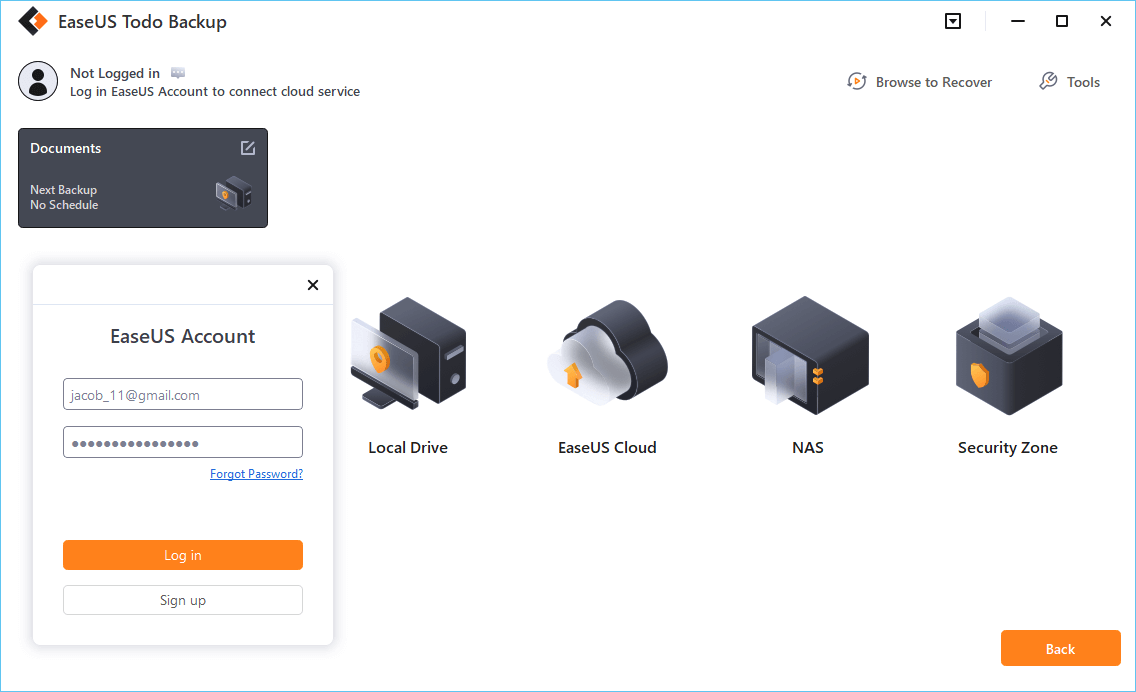 Step 6. If you're interested in an automatic and intelligent backup schedule for the next file backup task, go on with the "Options" setting. There you can encrypt a confidential file backup, compress the backup image size, or customize a backup scheme to tell the software in what time to start the next backup. 
Customize an advanced and automatic backup task here: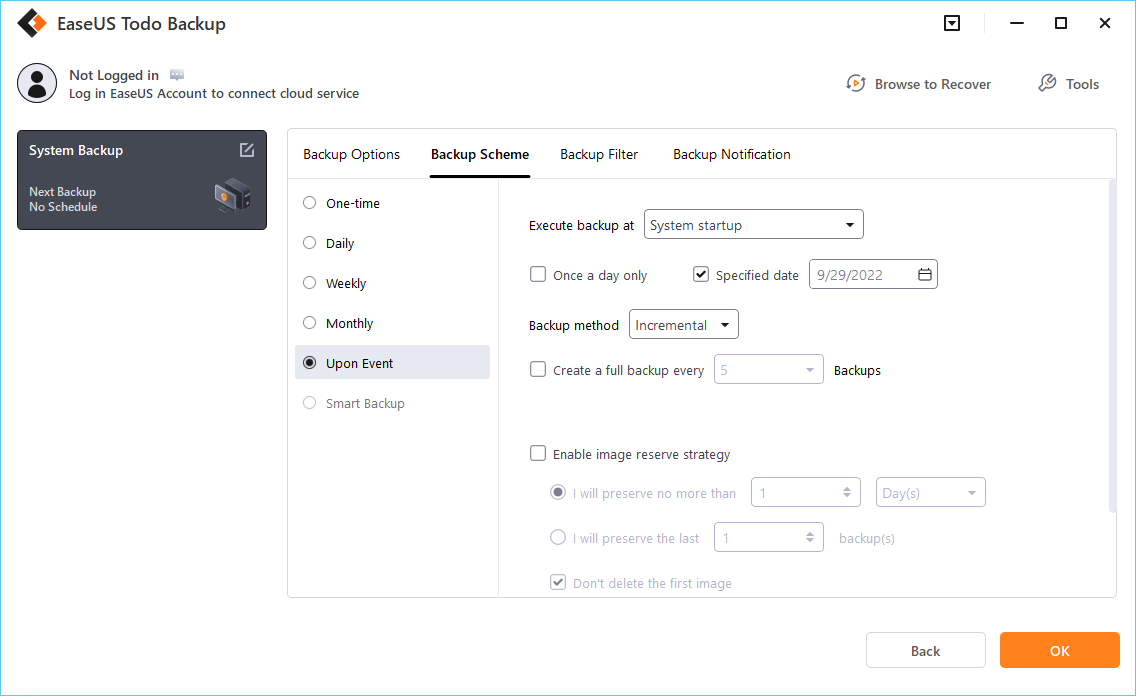 Step 7. Click "Backup Now" to start the file backup process. Your completed backup files are visible on the left area in a card style.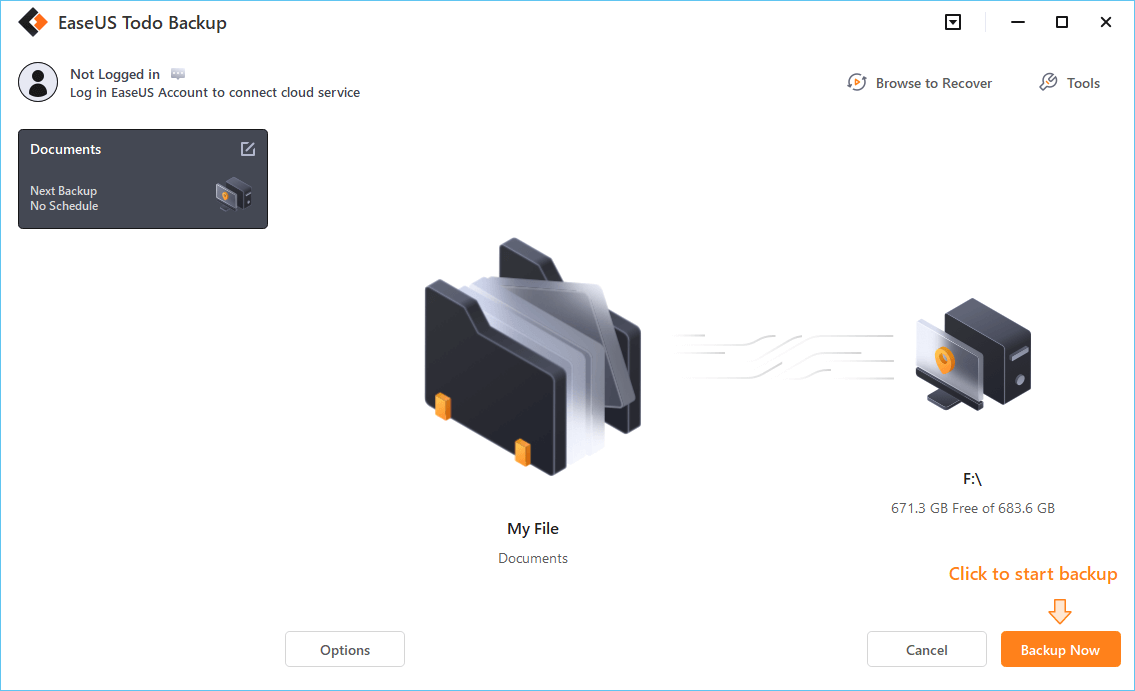 Conclusion (Check Feature List) 
Does your hard disk being repaired? If you still cannot figure out the appropriate solutions to fix a corrupted hard drive, see the features of each solution. You can select the right solution to fix your drive according to your own situation.
| Comparison | Antivirus Scan | CMD Command | Repair Software | Update Disk Driver | Turn to Experts |
| --- | --- | --- | --- | --- | --- |
| Scenarios | Infected by virus | File system error | Alternative of CHKDSK | Drive issue | Other reasons |
| Repair Rate | High | Medium | High | Not Sure. (Have a try.) | High  |
| Free or Paid | Free | Free | Free | Free | Paid |
| Simple Steps | √ | √ | √ | × | × |
Hard drive corruption is a common issue for lots of users. When your hard drive gets damaged, the data is actually not lost. Using EaseUS, you can recover data even from corrupted hard disks. Once that's done, you can start fixing your drive.
How to Repair a Corrupted Hard Disk FAQs
Here are 4 additional questions about how to fix a corrupted hard drive. Check here for the answers.
1. Why is my hard drive corrupted?
Hard drive data corruption occurs when a system cannot finish writing data to a file or when segments of the file become inaccessible. Poor operating conditions often cause physical hard disk issues that contribute to corruption, but all hard drives eventually fail due to mechanical stress. You can get more information in the cause and symptom part.
2. How do you fix a corrupted hard drive?
To fix a corrupted hard drive:
Check the Hard Disk
Run Antivirus
Run SFC Scan
Use CMD Command
Try CMD Alternative
Update the Disk Driver
Use Data Recovery Tool
3. Can a virus corrupt a hard drive?
Viruses can and have turned hard drives into seemingly useless bricks. But the only thing they can damage is the data stored there.
4. Will formatting fix a corrupted hard drive?
Yes, it's one of the ways to try. A Full format will truly scrub through the hard drive from scratch, rebuild all its file structures, and scan the drive to ensure that everything is satisfactory. But this operation causes data loss.

Updated by Dany 
Dany is an editor of EaseUS who lives and works in Chengdu, China. She focuses on writing articles about data recovery on Mac devices and PCs. She is devoted to improving her writing skills and enriching her professional knowledge. Dany also enjoys reading detective novels in her spare time.

Approved by Mahesh Makvana 
Mahesh is an experienced computer tech writer. He's been writing tech how-to guides for about 8 years now and has covered many topics. He loves to teach people how they can get the most out of their devices.