Overview of Repairing Corrupted Hard Disk Without Formatting
Sometimes, your hard drive can be damaged and become unrecognized or inaccessible in Windows 10/8/7 due to various reasons. No matter it is an internal hard disk or an external hard drive, you can find solutions. Here are some common causes and symptoms of hard drive corruption.
External hard drive not recognized, reading or showing up while plugging into PC.
Get "X:\ is not accessible. The file or directory is corrupted and unreadable" error message.
The hard drive has a drive letter in My Computer but becomes inaccessible and says: "You need to format the disk in the drive before you can use it".
The hard drive becomes RAW and prompts 'disk needs to be formatted' error.
Others.....
How to Repair Corrupted Internal & External Hard Disk Without Formatting
When you encounter one of the situations, you have to repair corrupted hard disk to make it work. It would be quickly done by formatting. But if you have essential data on the device, you may want to open and get back data without formatting. Then you should go to Part 2 first.
If you don't have important data, you can repair the disk first. CHKDSK command prompt can help you manage it in Windows 10/8/7. But the rate of success is low, you still can have a try.
Step 1: Next to the Windows Start menu, in the 'Search Windows' box, type cmd.
Step 2: On the search result, right-click on the Command Prompt and select Run as administrator.
Step 3: Type the command:
Here you should replace E with your drive letter.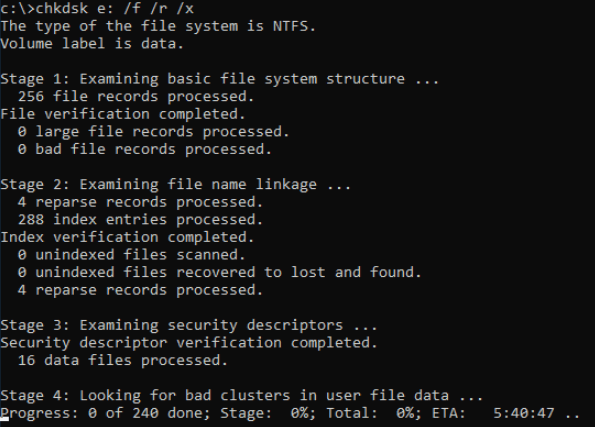 This option will run CHKDSK to check and repair disk errors in Windows 10. The "/f" parameter tells CHKDSK to fix any errors it finds. "/r" tells it to locate the bad sectors on the drive and recover readable information. "/x" forces the drive to dismount before the process starts.
Access and Recover Files from Corrupted Internal & External Hard Drive
If you have important data on the corrupted device, the best choice is to access the device and get the data to another place. To access hard drive without formatting, there is no other way but ask a free data recovery program for help. EaseUS Data Recovery Wizard is able to read the device and recovers data even the drive becomes RAW. You can download the demo version of the hard drive recovery software and give it a try.
EaseUS promises a success rate of 97.95%. If you need manual service, you can also contact the support team through live chat.
Step 1. Choose the external hard drive
Since you're going to recover data from the external hard drive, run EaseUS Data Recovery Wizard and under the External Devices tab, choose the exact drive where you lost data. Click Scan.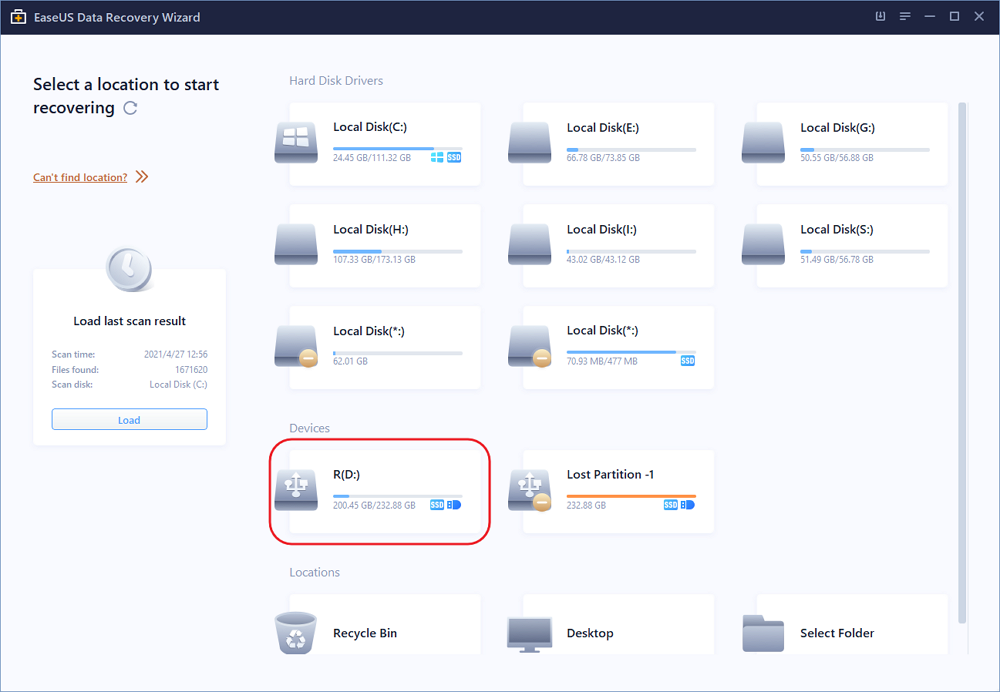 Step 2. Scan for lost data
The software will start immediately to scan all over the selected drive for all lost data. During the scan, you could see more and more data showing up in the results.
Step 3. Preview and recover data
After the scan is over, check the scan results for the desired data. You can preview the file by double-clicking on it. Click Recover and choose another location to save the recovered data.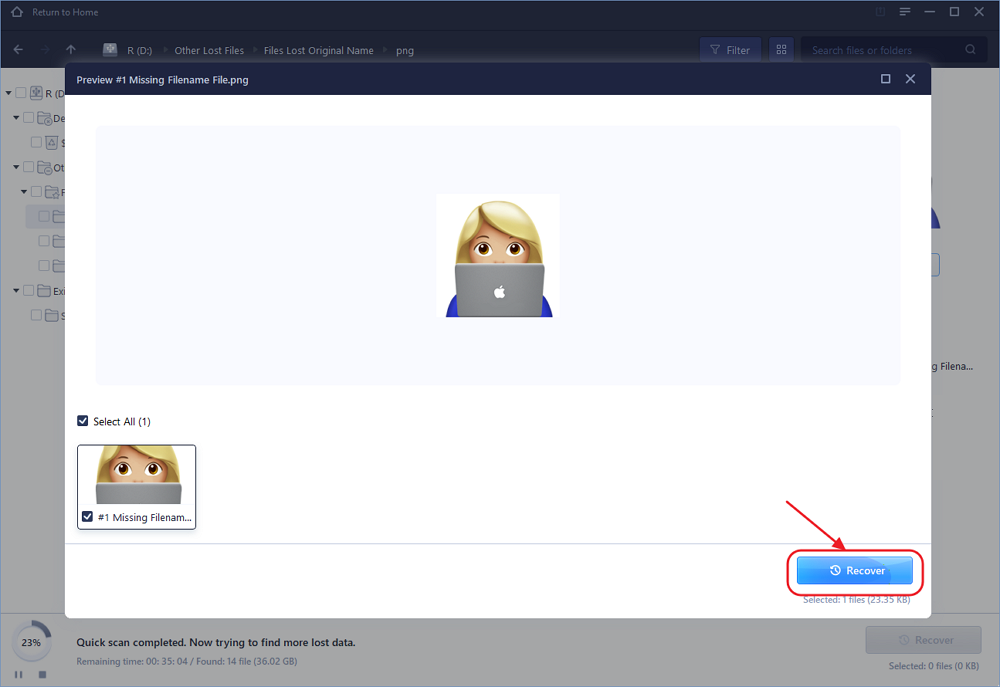 Bonus Tips
Recovery or repair is not the perfect way to prevent data loss. It just can reduce data loss. If you want to completely recover your files, you need to create a backup for your files and save it to a safe place.
To backup files and folders, I recommend you free backup and restore software - EaseUS Todo Backup. With this software, all things become easier. And you can back up files with a schedule or a password. Besides, this software can back up the system, any type of file or the whole disk or partition.
Details: Back up Files before Formatting