Applies to: Local/external hard drives, USB flash drives, SD cards, Memory cards, and more.
"The type of the file system is RAW. CHKDSK is not available for RAW drives."
You may get the "The type of the file system is RAW. CHKDSK is not available for RAW drives." error when you attempt to use the CHKDSK command to check and repair disk errors, like file system errors and bad sectors.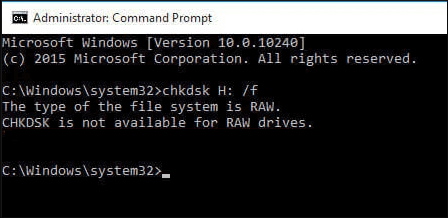 Feel familiar with the error message shown in the image above? This message means you failed to run CHKDSK on your drive due to a problem with the file system of your device.
What Does RAW File System Mean?
The RAW file system is a file system that your computer can't recognize. The following are the reasons your hard drive or storage device like a USB flash drive or memory card's file system goes RAW:
The file system is missing or damaged
The RAW drive has not been formatted with a file system
The computer can't recognize the current file system of the drive
When your hard drive or storage medium becomes RAW, running CHKDSK will fail, and you will get a message that says "The type of the file system is RAW. CHKDSK is not available for RAW drives." If you try to open the drive, you may get the notification "You need to format the disk in drive X before you can use it. Do you want to format it?" Also, you cannot open your drive and access files stored on the device.
How to Fix "The type of the file system is RAW. CHKDSK is not available for RAW drives."
When the file system of your drive or external storage device goes RAW, it becomes inaccessible and unusable. To make it ready for data storage again, you need to convert RAW to NTFS or other Windows-compatible file systems by formatting. When you format your drive, you can assign a new file system to it and thus make it usable. However, as you may know, formatting erases the existing files on the storage medium. Thus, the procedures to fix the error "the type of the file system is RAW" are:
Recover data from the RAW drive
Format the drive
You can directly format your hard drive if there is no data on it or you don't need the files stored on it.
Procedure 1. Recover Data from the RAW Drive
Although you can't access the existing files on a RAW drive, a EaseUS Data Recovery Wizard like EaseUS Data Recovery Software can. Not only does this software help recover deleted data, formatted data, and lost partitions, but it also helps recover files from the drives that have gone RAW and have thus become inaccessible.
To recover data from your drive or storage device that reports RAW:
Step 1. Select and scan the RAW partition
If the RAW partition contains a partition label, you can directly select it from drives list and click "Scan" to look for the lost files. If the RAW partition lost its label, it will be recognized as "Lost Partition", just select the "Lost Partition" and click "Scan" to initiate an overall scan on the RAW drive.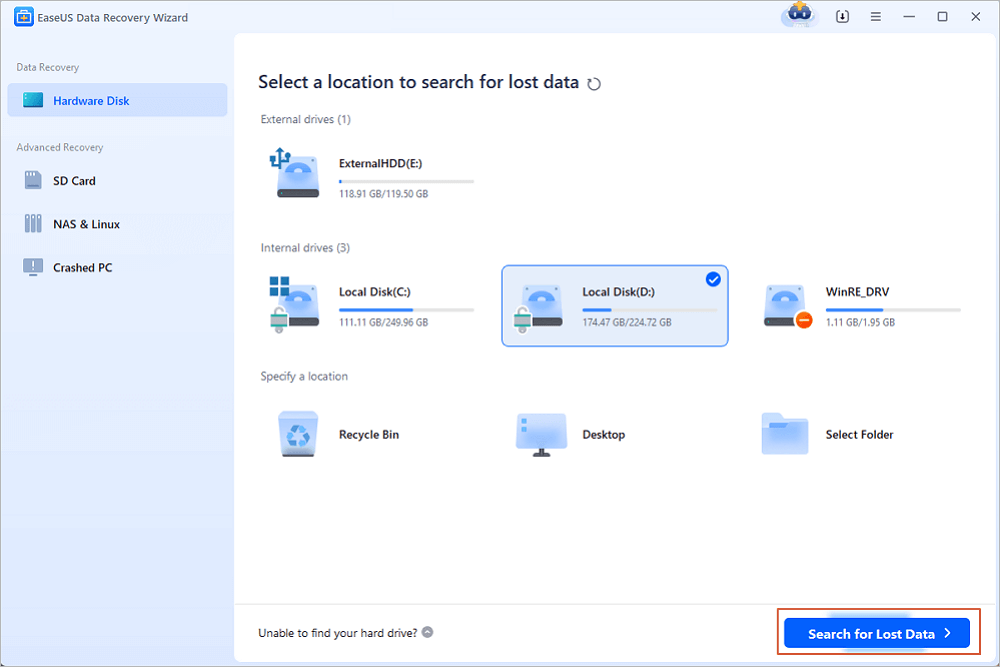 Step 2. Preview found data from the scan result
After the scan is completed, all available files in the RAW hard drive will be displayed. View these files and find the files you want to recover. You can sort the scanned data by file format or search directly in the "Search files or folders" box.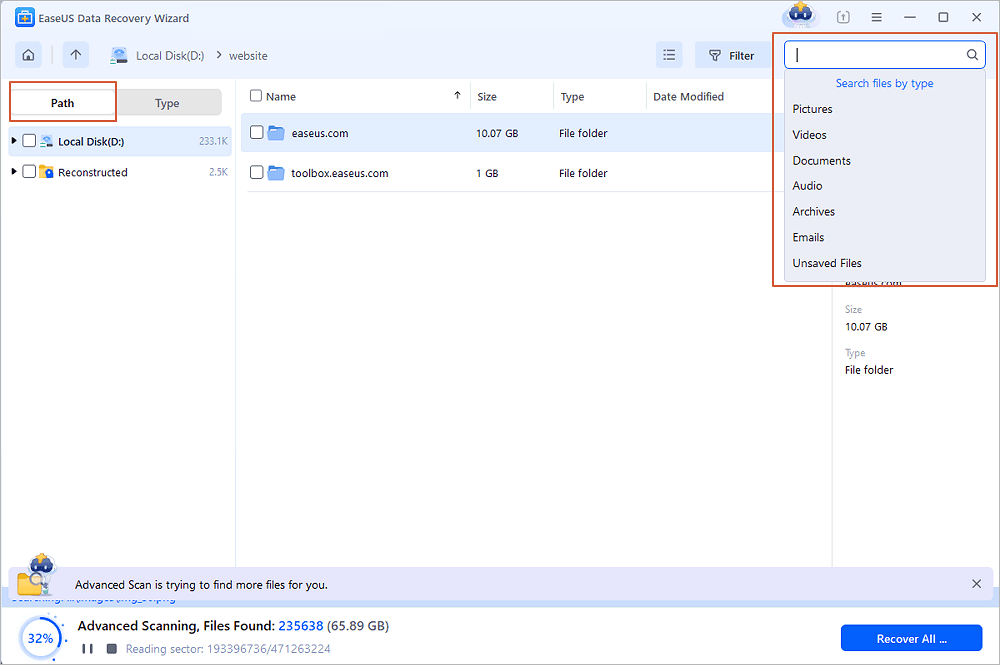 Step 3. Recover data from RAW partition
Select all files and click "Recover" to get all the data back. Select another internal or external hard drive to save the recovered data and click "OK" to start RAW drive recovery.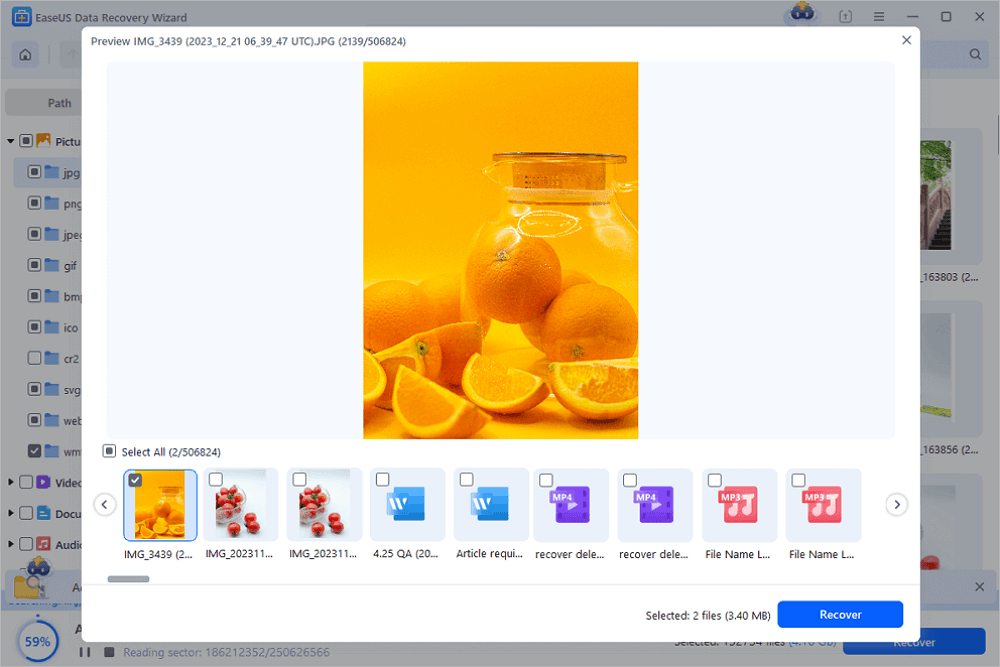 You can still perform RAW data recovery with EaseUS manual data recovery services.
EaseUS RAW Recovery Services
Click here to contact our experts for a free evaluation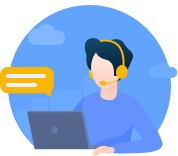 Consult with EaseUS data recovery experts for one-on-one manual RAW recovery service. We could offer the following services after FREE diagnosis:
Repair damaged RAW drive without formatting
Recover data from RAW drive, including BitLocker encrypted drives
Recover RAW partition, RAW USB, RAW flash drive, RAW external hard drive, etc.
Procedure 2. Convert RAW to NTFS/FAT32 by Formatting
After retrieving all the files saved on the RAW drive, you may now format the drive using one of the three ways below:
Method 1. Format RAW Drive with File Explorer
Step 1. Open This PC, right-click the RAW partition, and select Format.
Step 2. Select a file system (NTFS, FAT32, or exFAT) for your drive and click Start.
Step 3. Select Yes in the prompt to start formatting your drive.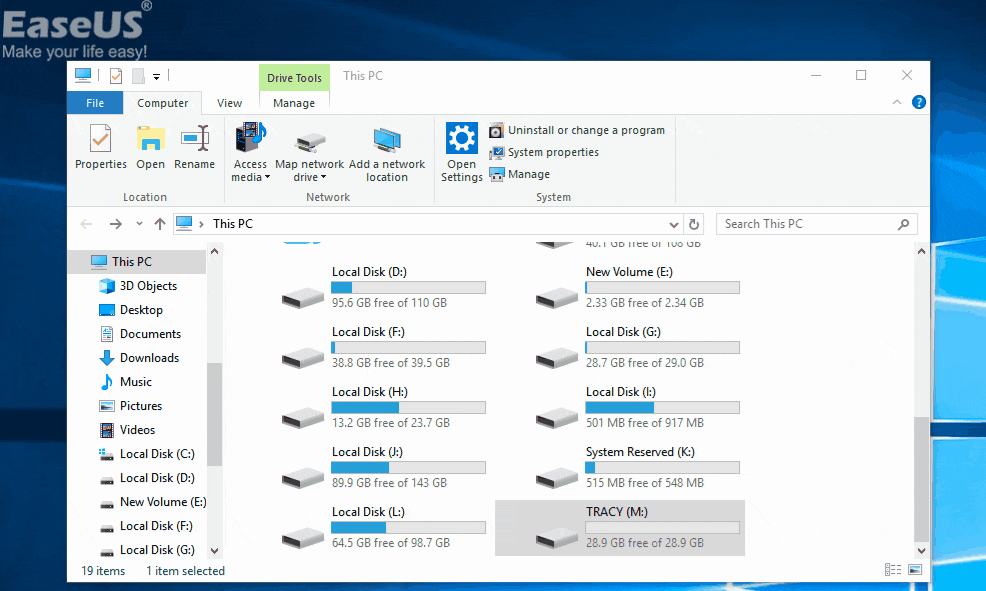 Method 2. Repair RAW to NTFS/FAT32 Using Diskpart
Diskpart is a command-line utility that you can use to create, delete, and modify a computer's disk partitions, including formatting the partition.
Step 1. Press Windows + R, type diskpart, and hit Enter.
Step 2. Enter the following commands hitting Enter after each line:
list volume
select volume X ("X" means the volume number of the RAW drive)
format fs=ntfs quick (or format fs=fat32 quick)
exit
Method 3. Change RAW to NTFS/FAT32 with A Format Tool
If you prefer to keep it simple, use free partition software - EaseUS Partition Master to format your drive. In addition to what formats the Windows OS supports, this tool supports EXT2 and EXT3 as well. The other tool features include the ability to merge, check, and delete partitions.
To learn how to format a hard drive using EaseUS Partition Master, you may refer to the article about how to format a hard drive in Windows 10.
The Bottom Line
There are several reasons the "The type of the file system is RAW. CHKDSK is not available for RAW drives" error occurs. Your PC might be infected with a virus, there's a format failure, you accidentally shut down your PC, power outages, and many more factors are responsible for this error.
Luckily, you can recover files from your RAW inaccessible drives and then format the drives to make them reusable. If you found this guide useful, we'd appreciate it if you share it with the people who need this guide.
The Type of File System Is RAW FAQs
Here are the frequently asked questions related to file system is RAW. You can find the methods here if you also have any of these problems.
1. How do I fix a RAW file system?
Formatting the hard drive into a different file system is the simplest and quickest technique to eliminate RAW. All data on the hard drive will be erased during formatting. Be careful if you have important files on the disk; don't use this procedure.
2. How do I restore the disk's file system is RAW?
Three steps can be followed to restore RAW disk using EaseUS Data Recovery Wizard for Mac:
Step 1. Choose the RAW hard drive on which you lost your files and data. Select Scan from the menu.
Step 2. The EaseUS Mac RAW recovery program will scan the volume of your choice right away and provide the results on the left pane.
Step 3. Choose the file(s) you want to recover from the scan results and click the Recover Now button.
3. How do I convert RAW files to normal?
Right-click on the RAW partition or drive in This PC or Disk Management and choose "Format."
Set the Allocation unit size, File System, and Volume Label.
You can use the RAW file system partition or disk normally after formatting.

Cedric Grantham is one of the senior editors of EaseUS who lives and works in Chengdu, China. He mainly writes articles about data recovery tutorials on PC and Mac and how-to tips for partition management. He always keeps an eye on new releases and loves various electronic products.

Approved by Mahesh Makvana 
Mahesh is an experienced computer tech writer. He's been writing tech how-to guides for about 8 years now and has covered many topics. He loves to teach people how they can get the most out of their devices.