What Is RAW File System
A file system, like NTFS, FAT32, and exFAT, controls how data is stored and retrieved. Without a file system, you cannot access and open a storage medium, be it a hard drive, USB flash drive, SD card, and more. RAW file system indicates a state of your hard drive which has no or unknown file system. A disk or drive with a RAW file system is what we called as RAW disk/drive. When a hard drive or external storage device becomes RAW, it could be:
The file system of the drive is missing or damaged
The RAW drive has not been formatted with a file system, neither FAT12/FAT16/FAT32 nor NTFS/NTFS5
The current file system of the storage medium is not recognized by the computer 
The RAW file system can be caused by a number of reasons such as virus infection, format failure, accident shutdown of the operating system, power outages, etc. When a hard drive or external storage device becomes RAW, your device is unusable and you cannot access the files stored on it. Besides, there are some error messages you may encounter when you try to open the device or run CHKDSK on it, like "you need to format the disk in drive before you can use it" and "The type of the file system is RAW, CHKDSK is not available for RAW drives."
How to Fix a Drive with RAW File System
Here's a video tutorial about how to convert RAW file system to NTFS and how to recover data from a RAW system. Watch the guide and follow the detailed steps below to fix a drive with a RAW file system.
As mentioned above, you may be prompted to format the RAW drive in order to make it ready for data storage and access. Indeed, formatting the device will assign a file system to it and thus make it usable. However, this operation will also erase the existing files on the drive. Thus, to fix a RAW drive without losing data, you need to:
First, Perform RAW data recovery
Then, convert RAW to NTFS or another Windows-compatible file system by formatting
Procedure 1. Recover Data from RAW Drive with EaseUS Data Recovery Wizard
Although the RAW drive is inaccessible when you try to open it, you can recover data from the storage medium with the help of hard drive recovery software - EaseUS Data Recovery Wizard. EaseUS data recovery software supports deleted file recovery, formatted file recovery, RAW drive recovery, and more. It will help you recover any existing files on your RAW hard drive, USB flash drive, memory card, etc.
To recover data from a drive with the RAW file system:
Step 1. Select and scan the RAW partition
If the RAW partition contains a partition label, you can directly select it from drives list and click "Scan" to look for the lost files. If the RAW partition lost its label, it will be recognized as "Lost Partition", just select the "Lost Partition" and click "Scan" to initiate an overall scan on the RAW drive.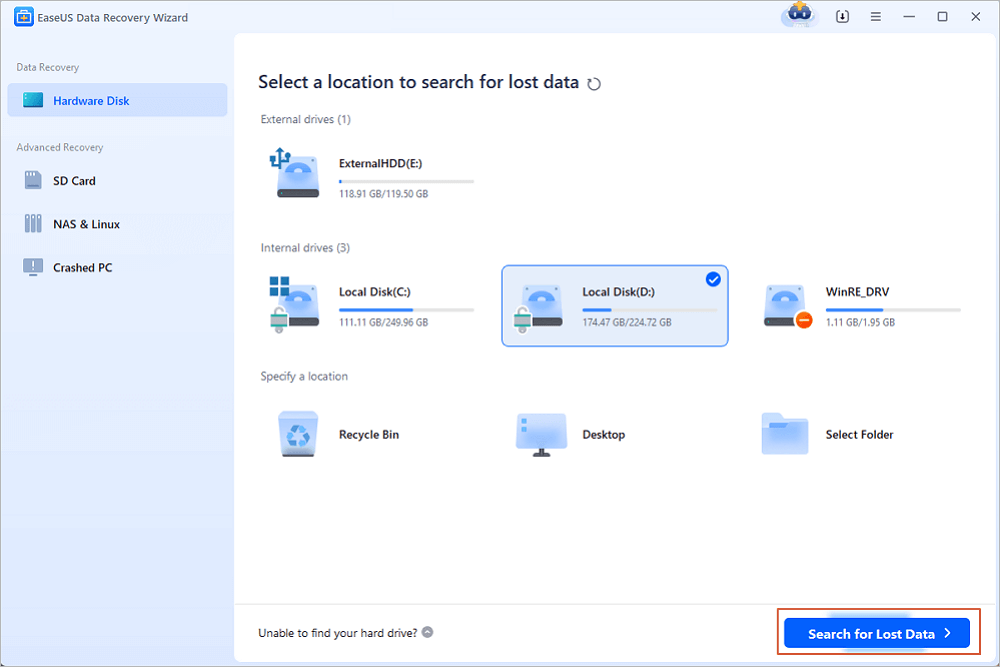 Step 2. Preview found data from the scan result
After the scan is completed, all available files in the RAW hard drive will be displayed. View these files and find the files you want to recover. You can sort the scanned data by file format or search directly in the "Search files or folders" box.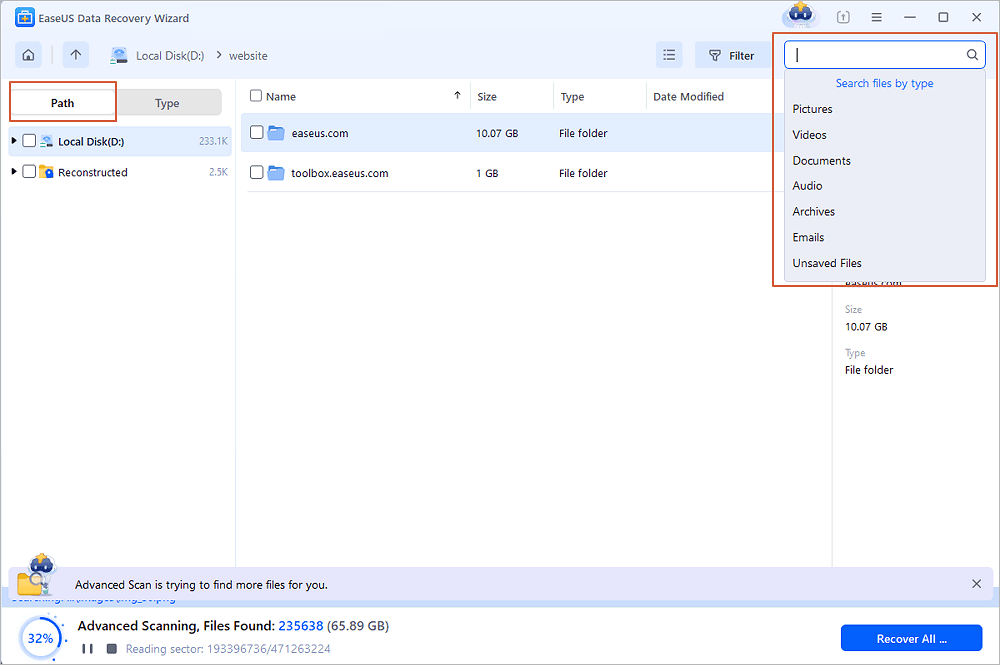 Step 3. Recover data from RAW partition
Select all files and click "Recover" to get all the data back. Select another internal or external hard drive to save the recovered data and click "OK" to start RAW drive recovery.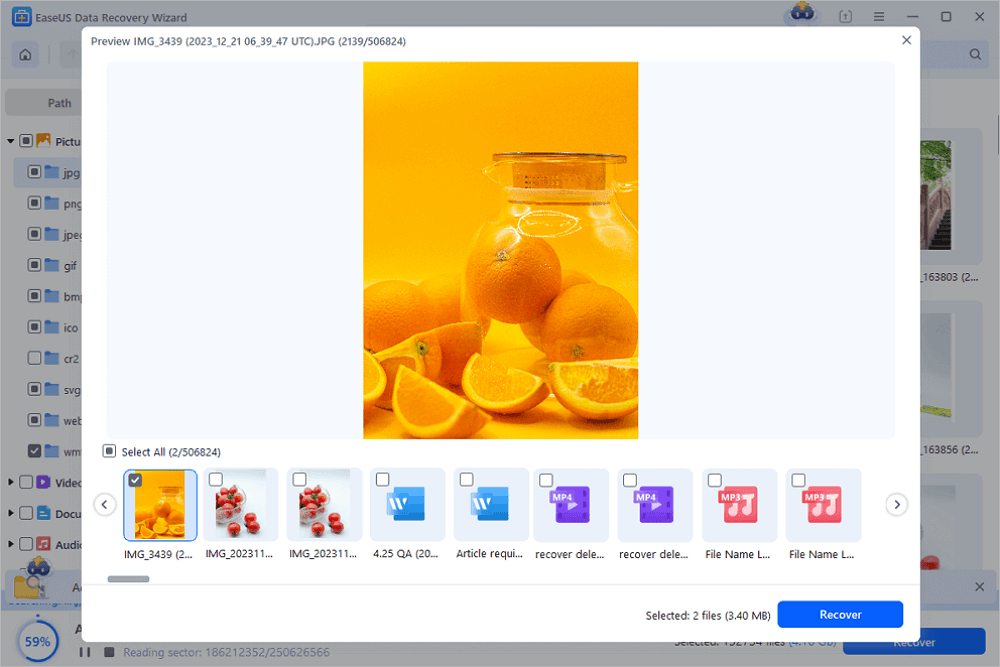 EaseUS Data Recovery Wizard is a powerful EaseUS Data Recovery Wizard tool that can help get all data out from the RAW drive. After you have successfully recovered all files from your hard drive, you can now format the RAW drive to NTFS, FAT32 or other file systems with no hesitation.
Procedure 2. Convert RAW File System to NTFS by Formatting
There are generally three ways to formatting a drive, using File Explorer, Disk Management, or free format tool. Here we will show you how to format the RAW drive under File Explorer.
Step 1. Open "This PC", right-click your RAW drive or RAW disk and choose "Formatted".
Step 2. Set a file system (NTFS, FAT32, or exFAT) according to your needs and click "Start".
Step 3. In the Warning window, click "OK" to start formatting your storage medium.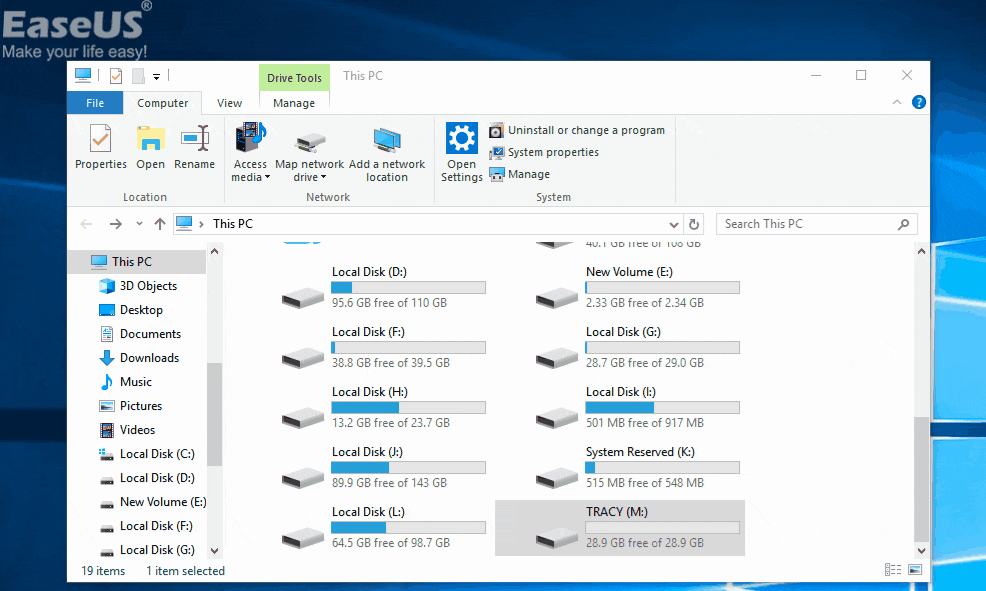 Use RAW Recovery Services to Repair RAW Drive Without Formatting
If you don't want to format your hard drive, try our RAW recovery services to solve your problem. 
EaseUS RAW Recovery Services
Click here to contact our experts for a free evaluation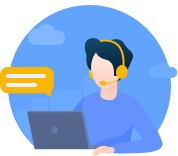 Consult with EaseUS data recovery experts for one-on-one manual RAW recovery service. We could offer the following services after FREE diagnosis:
Repair damaged RAW drive without formatting
Recover data from RAW drive, including BitLocker encrypted drives
Recover RAW partition, RAW USB, RAW flash drive, RAW external hard drive, etc.
The Bottom Line
Since EaseUS Data Recovery Wizard supports formatted data recovery, you can also use the software to recover files from the formatted drive if you have formatted the RAW drive before performing data recovery. For more detailed guide, refer to the video below:
Convert RAW File System to NTFS FAQs
Here are some hot topics and questions that most people ask. You can get extra tips through these questions and answers. Read on to get additional help.
1. How to convert RAW to NTFS with Disk Management?
You can change RAW to NTFS by formatting.
Go to This PC or Disk Management
Right-click on the RAW partition or drive, and select "Format".
Set Volume Label, File System (NTFS), and Allocation unit size. The default format option is Quick Format.
Then, click "OK" to start the operation.
After reformatting, you can access and use the RAW file system partition or drive as normal.
2. What does RAW mean?
RAW data is commonly used to describe data tables in which each row contains an observation, and each column represents a variable that describes some feature of each observation. This type of data is also known as tidy data, flat data, primary data, atomic data, and unit record data. RAW data is sometimes used to refer to data that has not yet been processed.
3. How do I change a file system from RAW?
On your Windows 11/10/8/7 machine, launch Disk Management. Then, right-click the RAW drive or partition under Disk Management and select Format. Next, choose your preferred file system, such as NTFS or FAT32, and configure the drive's other settings. When you click Start, your RAW disk will be converted to the desired format.
4. Can I convert RAW to NTFS without losing data?
Yes, converting RAW to NTFS without losing data is possible, but it can only be accomplished using EaseUS Data Recovery Wizard. EaseUS Data Recovery Wizard is a hard drive repair tool that can scan for and recover any issues it finds, including those causing the drive to be read as RAW.

Updated by Dany 
Dany is an editor of EaseUS who lives and works in Chengdu, China. She focuses on writing articles about data recovery on Mac devices and PCs. She is devoted to improving her writing skills and enriching her professional knowledge. Dany also enjoys reading detective novels in her spare time.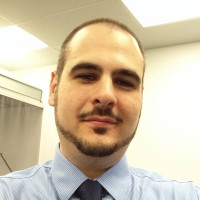 Approved by Evan Galasso 
Evan Galasso is a digital forensics and data recovery engineer with over 10 years of experience in the field. He presents opinions on the current state of storage media, reverse engineering of storage systems and firmware, and electro-mechanical systems of SSDs and HDDs.