Can I Convert RAW to NTFS in Windows 10 Without Losing Data
"Can the RAW drive be converted to NTFS without losing data? I have two drives: C drive and E drive on my Dell laptop which run on Windows 10. But E drive can't be opened now. I have checked the disk in Disk Management. It is blank and shows as "RAW" file system. Is it possible to convert RAW to NTFS without losing my data? Please give some suggestions!"
If the DBR (DOS Boot Record) or file system has corrupted, a drive will become RAW and inaccessible. To open and read the RAW drive, you can convert RAW to NTFS or convert RAW to FAT32. But formatting RAW to NTFS/FAT will erase all the files on the disk. To troubleshoot and convert RAW to NTFS without losing data, you can use EaseUS Data Recovery Wizard, which allows you to recover data from RAW drive with a very high recovery rate. After getting back all your files, you can format the RAW drive to NTFS to reuse.
Here's a video tutorial on converting the RAW file system to NTFS and how to recover data from a RAW system. Watch the guide and convert/change the RAW file system to NTFS in Windows 10.
How to Convert RAW to NTFS in Windows 10 Without Data Loss
Before you format the RAW drive to NTFS, you can use the professional EaseUS EaseUS Data Recovery Wizard tool to recover files from the RAW partition in advance. This user-friendly tool enables you to recover lost files from hard drive/partition, emptied recycle bin, external hard drive, USB/Pen drive, CF/SD card due to formatting, deletion, partition loss or damage, software crash, virus infection, unexpected shutdown or other unknown reasons.
Now, download this RAW drive recovery software for free and follow the steps below to get files back effortlessly.
Step 1. Select and scan the RAW partition
If the RAW partition contains a partition label, you can directly select it from drives list and click "Scan" to look for the lost files. If the RAW partition lost its label, it will be recognized as "Lost Partition", just select the "Lost Partition" and click "Scan" to initiate an overall scan on the RAW drive.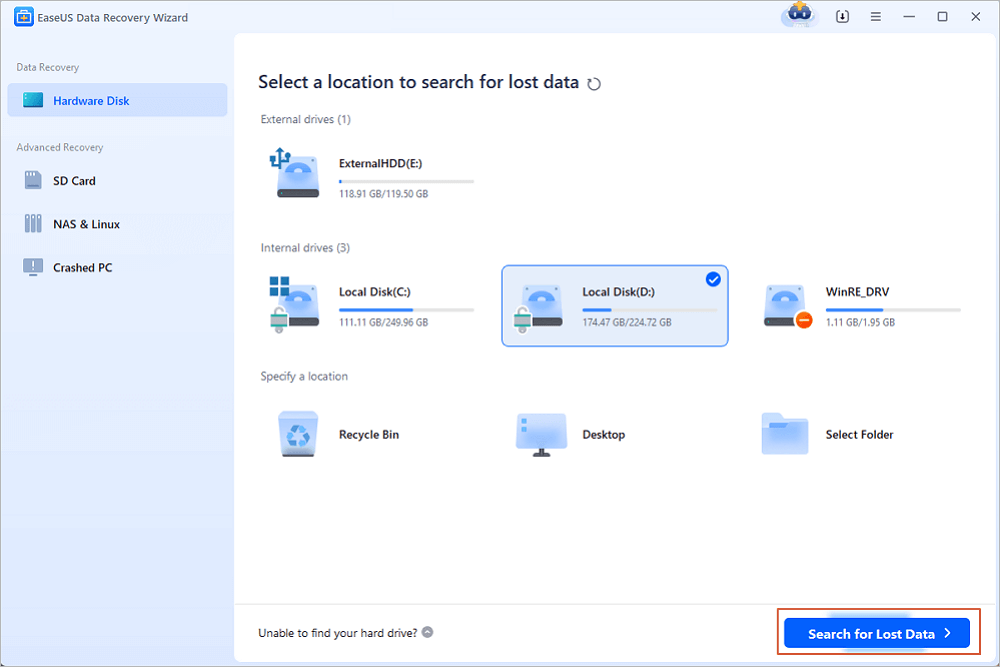 Step 2. Preview found data from the scan result
After the scan is completed, all available files in the RAW hard drive will be displayed. View these files and find the files you want to recover. You can sort the scanned data by file format or search directly in the "Search files or folders" box.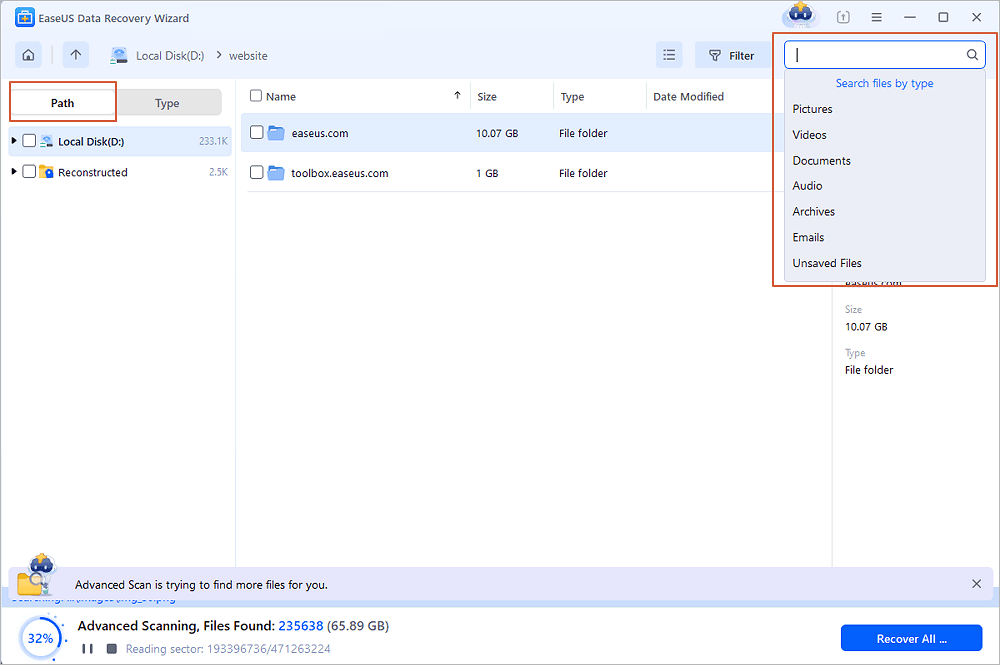 Step 3. Recover data from RAW partition
Select all files and click "Recover" to get all the data back. Select another internal or external hard drive to save the recovered data and click "OK" to start RAW drive recovery.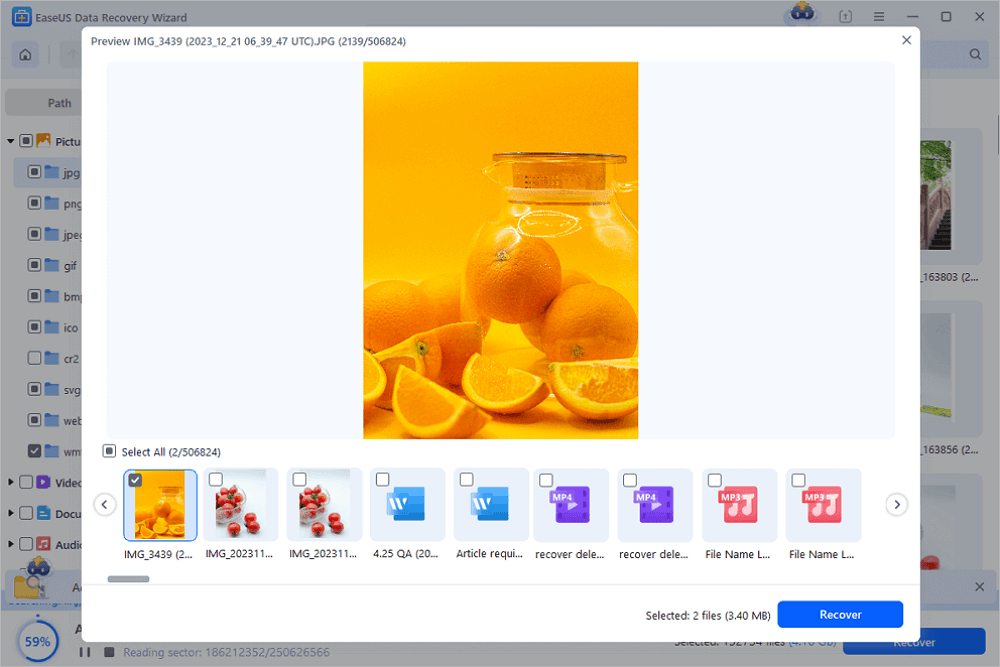 If the data recovery software failed to restore RAW files, you still have a good chance of retrieving the data by using EaeUS RAW recovery services.
EaseUS RAW Recovery Services
Click here to contact our experts for a free evaluation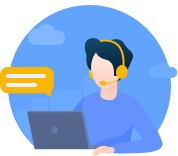 Consult with EaseUS data recovery experts for one-on-one manual RAW recovery service. We could offer the following services after FREE diagnosis:
Repair damaged RAW drive without formatting
Recover data from RAW drive, including BitLocker encrypted drives
Recover RAW partition, RAW USB, RAW flash drive, RAW external hard drive, etc.
Format and Convert RAW to NTFS in Windows 10
After data recovery, you can fix the RAW partition in Windows 10 by formatting.
1. Go to This PC or Disk Management in Windows 10, and right-click on the RAW partition or drive, select "Format".
2. Set Volume Label, File System (NTFS), and Allocation unit size. The default format option is Quick Format. Then, click "OK" to start the operation.
After reformatting, you can access the RAW file system partition or drive as normal.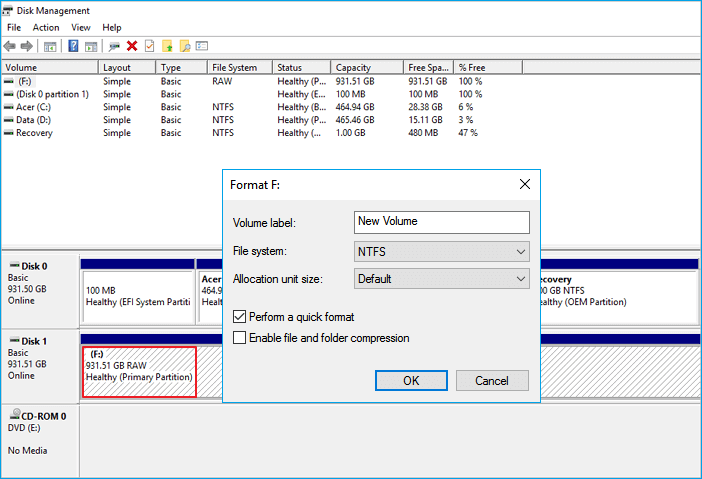 Cedric Grantham is one of the senior editors of EaseUS who lives and works in Chengdu, China. He mainly writes articles about data recovery tutorials on PC and Mac and how-to tips for partition management. He always keeps an eye on new releases and loves various electronic products.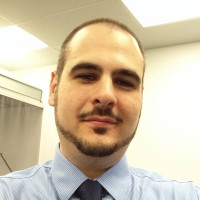 Approved by Evan Galasso 
Evan Galasso is a digital forensics and data recovery engineer with over 10 years of experience in the field. He presents opinions on the current state of storage media, reverse engineering of storage systems and firmware, and electro-mechanical systems of SSDs and HDDs.